A powerful front and upper level low are bringing wild temperature swings to the central and east coasts through the end of the week. We anticipate record temperatures to then chilly conditions after the front sweeps through. In early April we're looking at areas with freeze alerts as well!
Northeast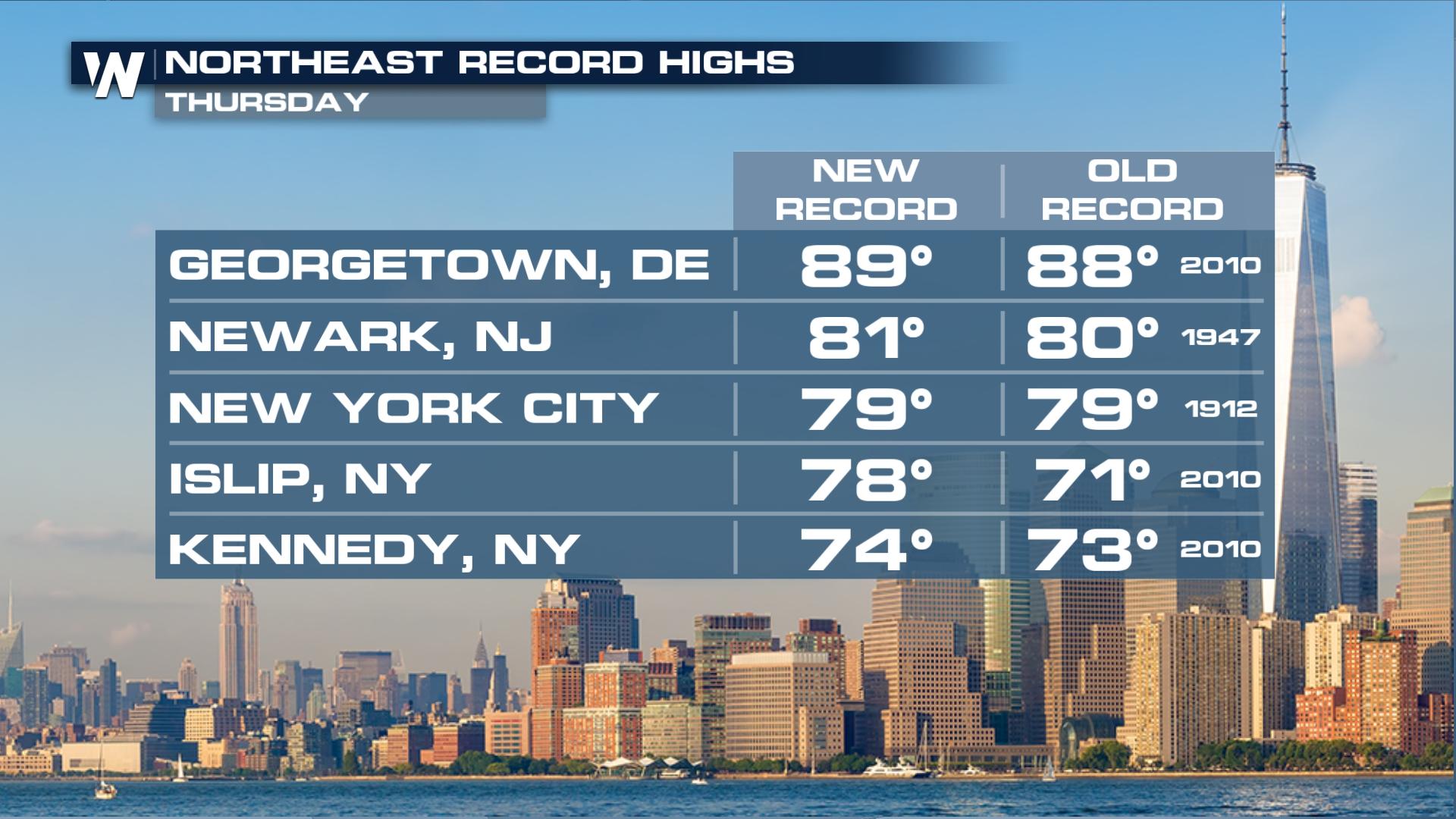 More records went down across the Interstate 95 corridor on Thursday. In Georgetown, DE highs made it up to almost 90 degrees. The cold front moves off the coast for Friday. Temperatures will be cooler across the Northeast by at least 20 degrees!

Southeast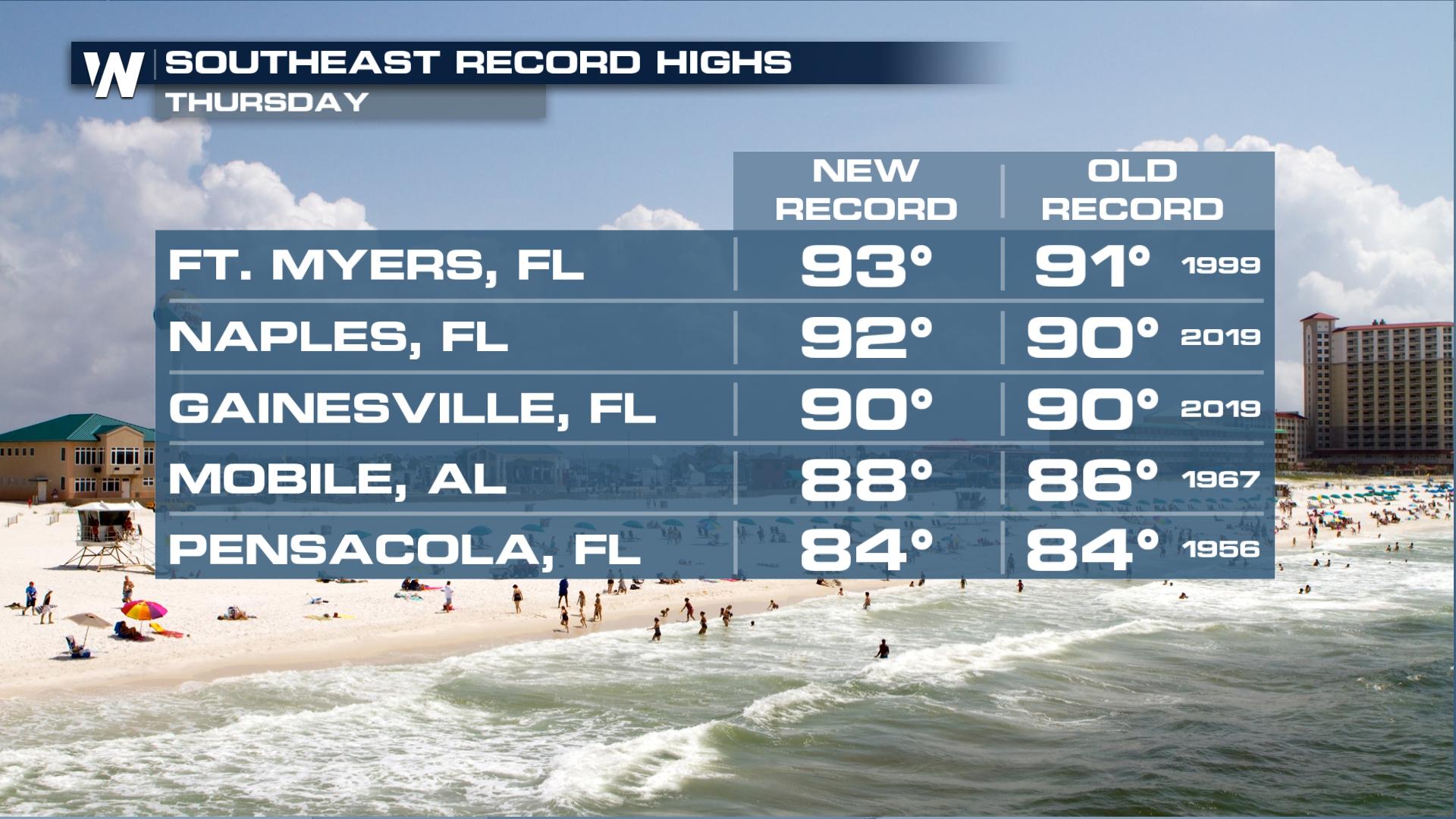 The Northeast was not the only spot to set records on Thursday with 90s achieved in Florida, numerous records were broken. Another warm day is expected Friday with heat continuing into the weekend. Everywhere you see a pink dot is the opportunity to tie or break a record through Saturday.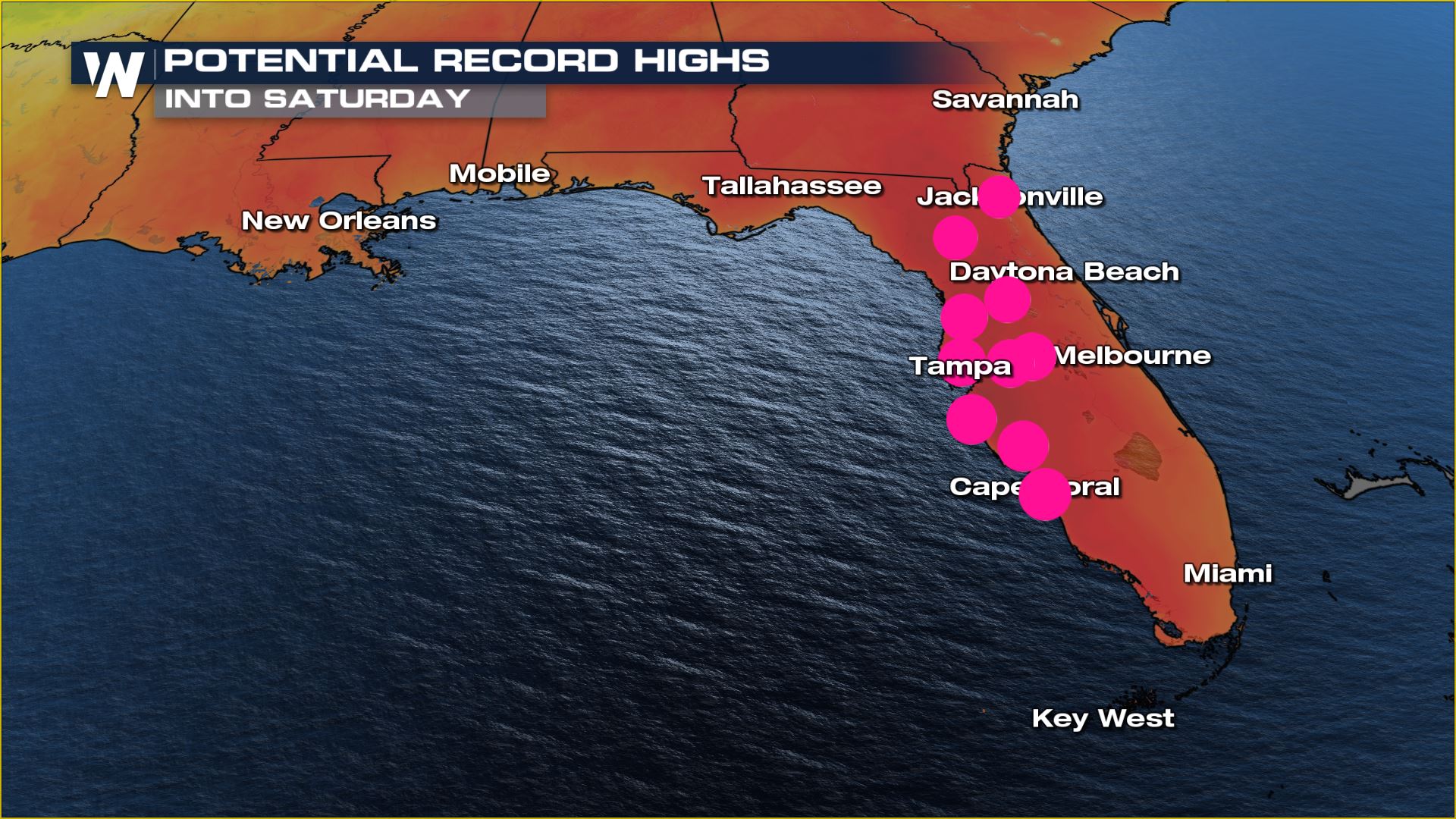 Meanwhile, back into the Central Gulf, a front combined with rain showers keep the area much colder compared to early in the week, temperatures dropping about 30-40 degrees for highs. The cold air will finally migrate east by Saturday and out of Texas/Louisiana and Arkansas where temps should rebound. Meanwhile, the central Gulf and Southeast will see temps seesaw the other direction this weekend.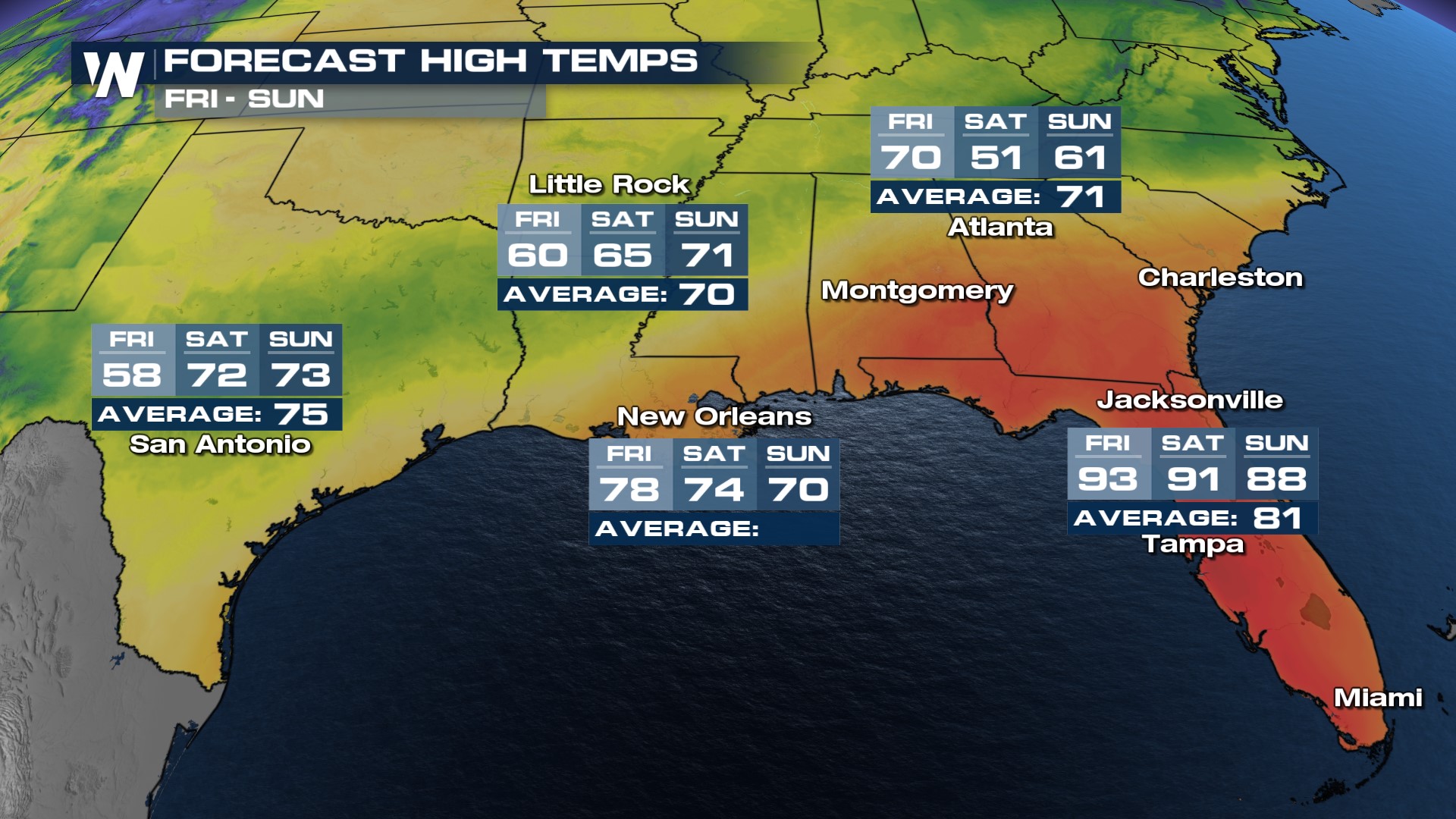 Cold Air
The Northern Plains have been dealing with a never-ending winter and unfortunately, this week looks no different. The storm system sweeping through the country wraps in brutally cold air from Canada and keeps temperatures much below average for much of this week. Frost and freeze alerts are in effect for Northeast Oklahoma through the Central Plains. There is a gradual warmup in sight, with the High Plains jumping above freezing before the weekend!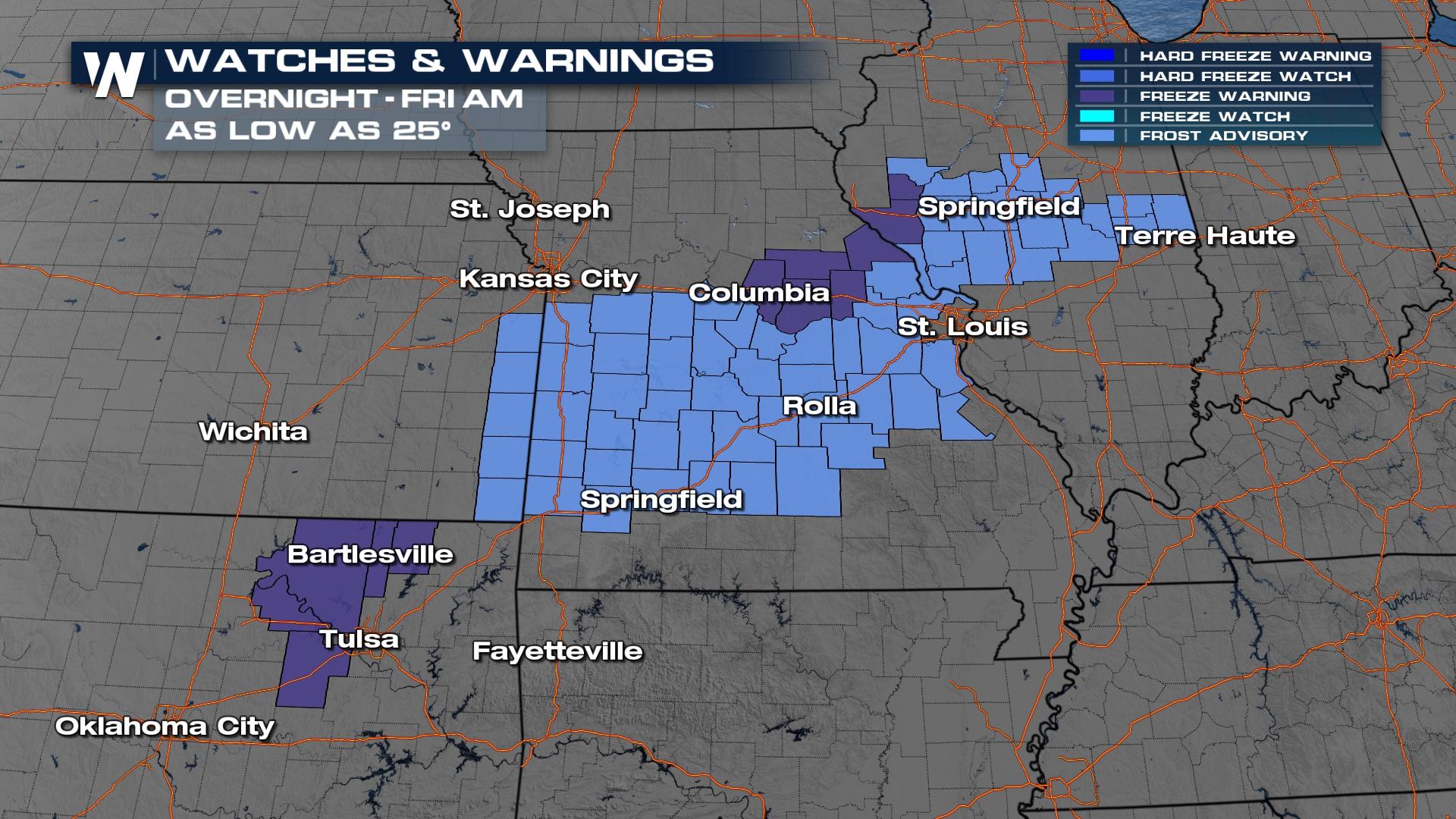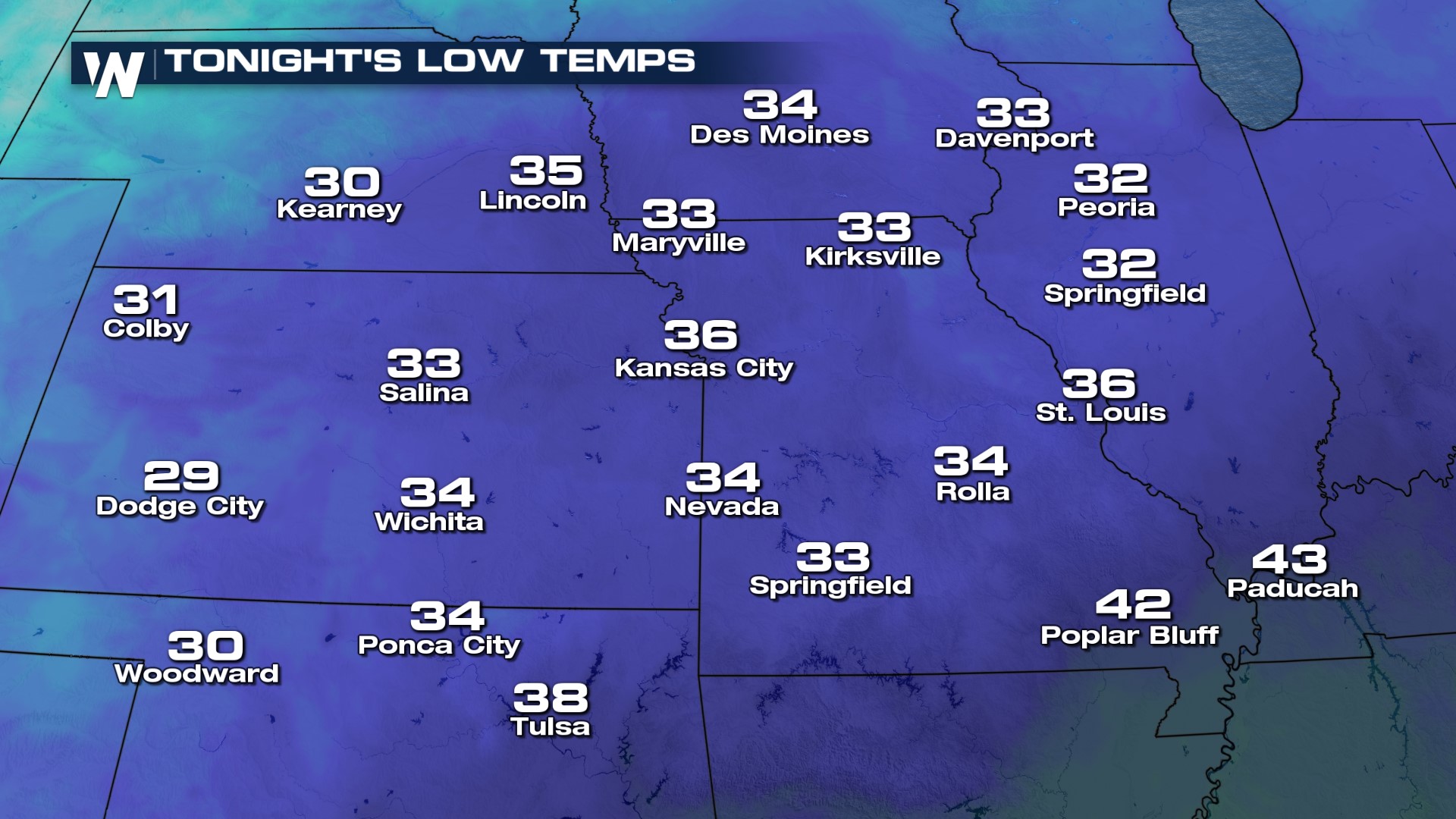 Stay with WeatherNation for your region-specific forecasts and the latest on the nationwide temperature swings.