Temperatures in the 80s and 90s earlier this week in the northeastern U.S made it feel more like summer instead of spring! Numerous records were broken over the last few days, including Friday (ABOVE).
Hartford, CT had a record high of 96 degrees on Friday! Not only was that a record daily high temperature, but also tied the all time monthly high temperature record for April.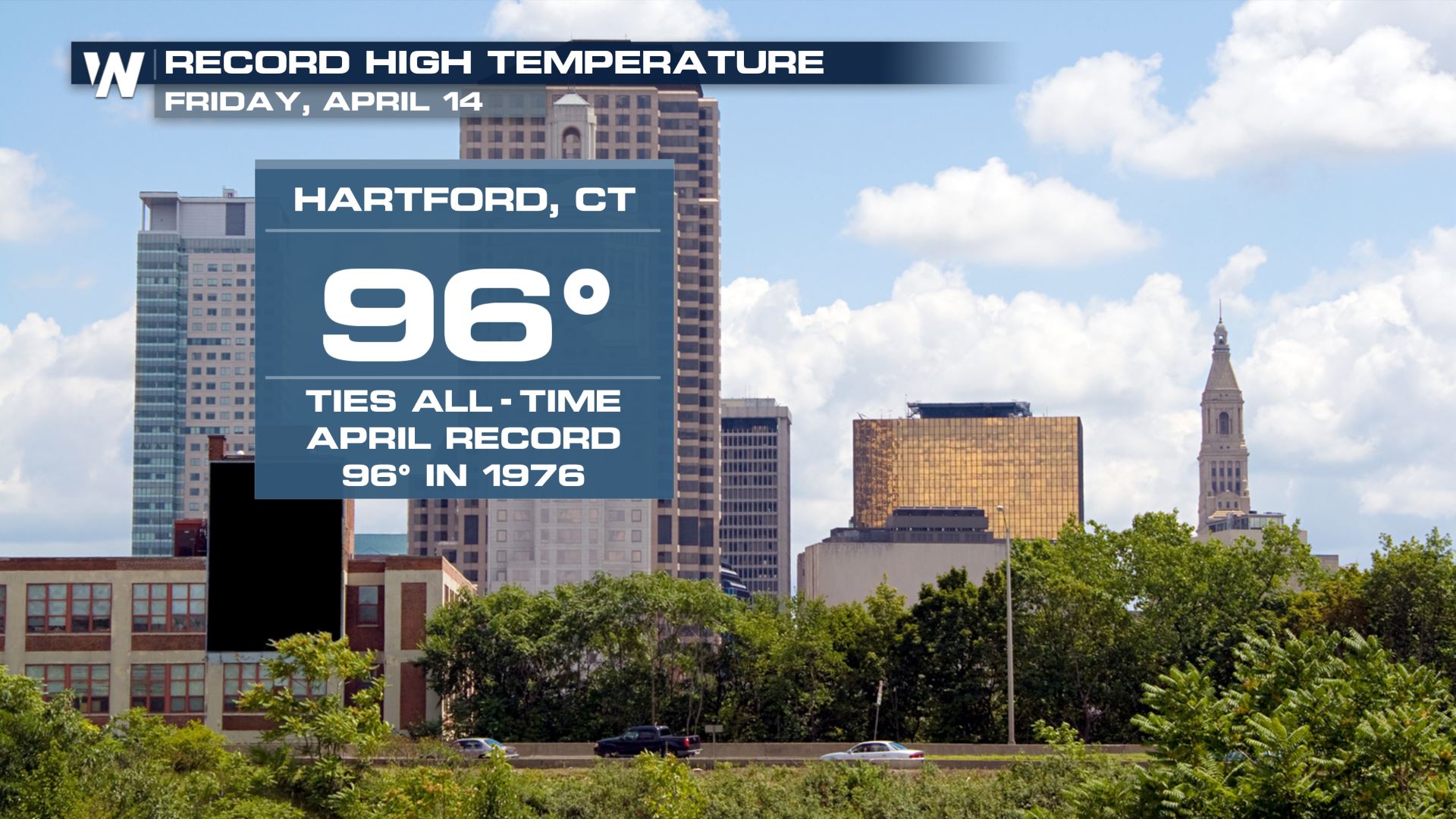 Toasty weather was felt on Friday in the capital of New Hampshire: Concord! It hit 90 degrees and flew past an old record that stood since 1870!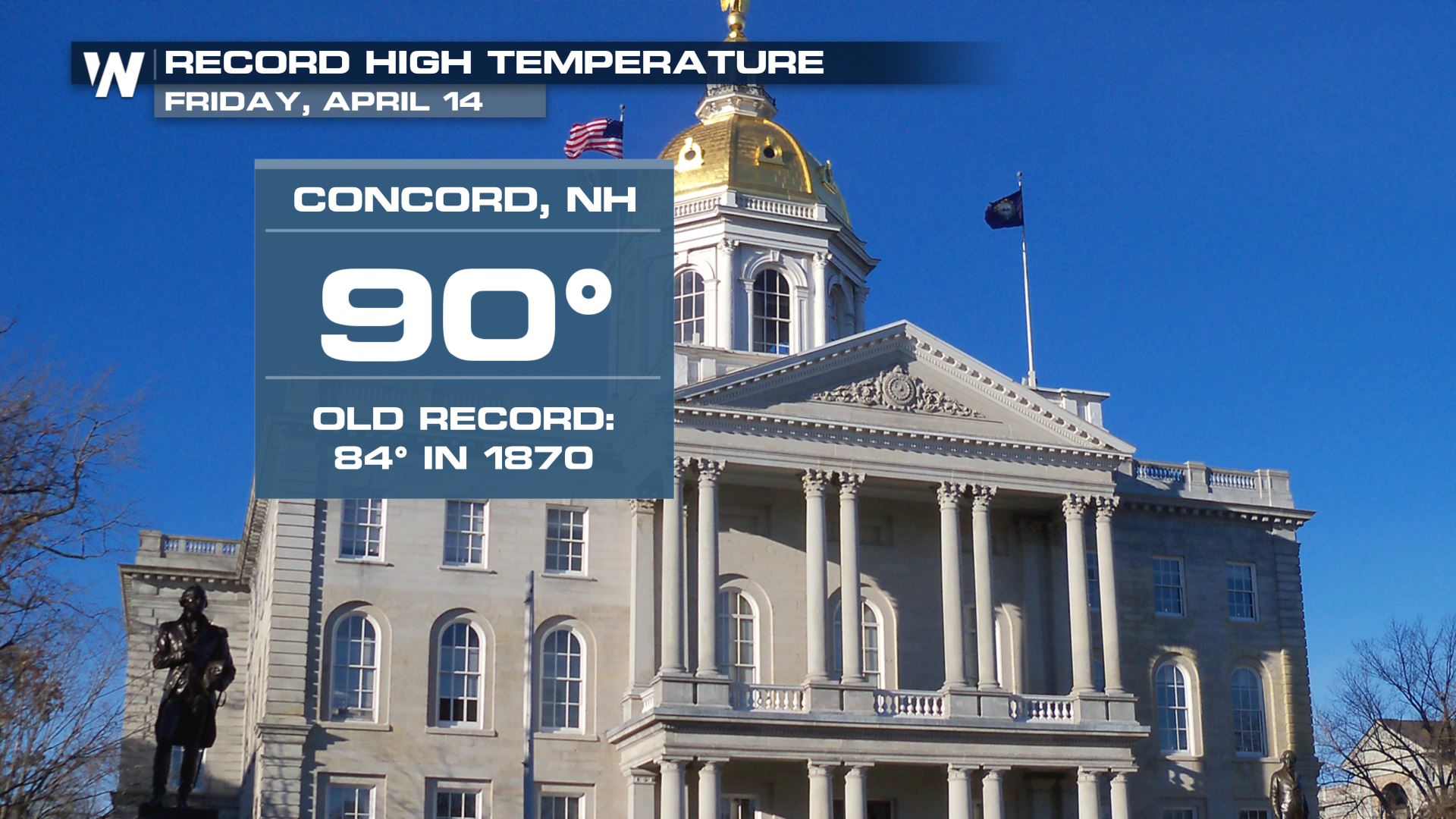 Even all the way north to the capital of Vermont, in Montpelier, the city felt record warmth for the 14th of April. It hit the 80's!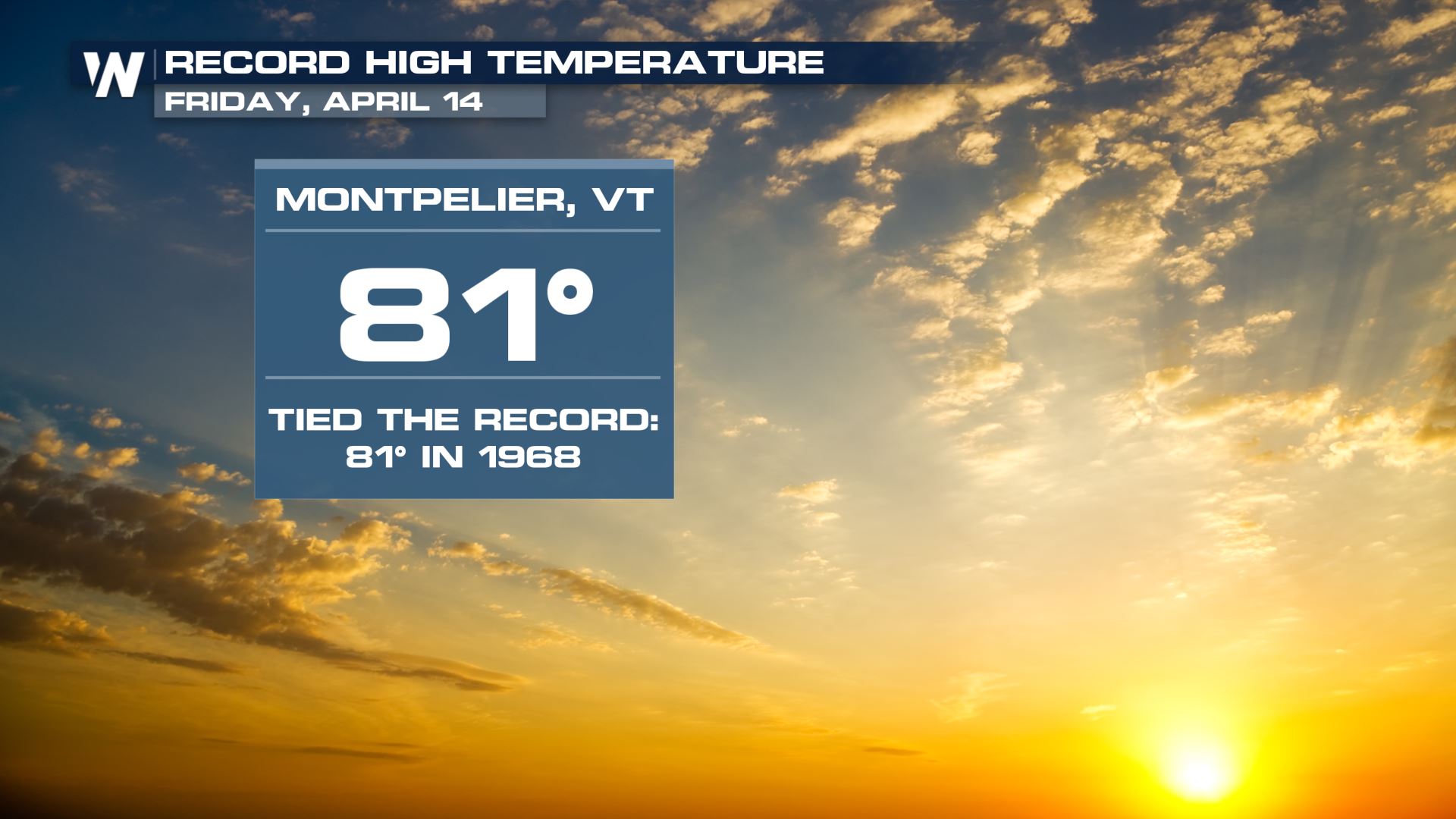 It was much cooler on Saturday than Friday in the Northeast, although some spots still warmed well into the 80s. Saturday's highs were still well above average for most of the region, just not nearly as warm as the record breaking heat earlier in the week.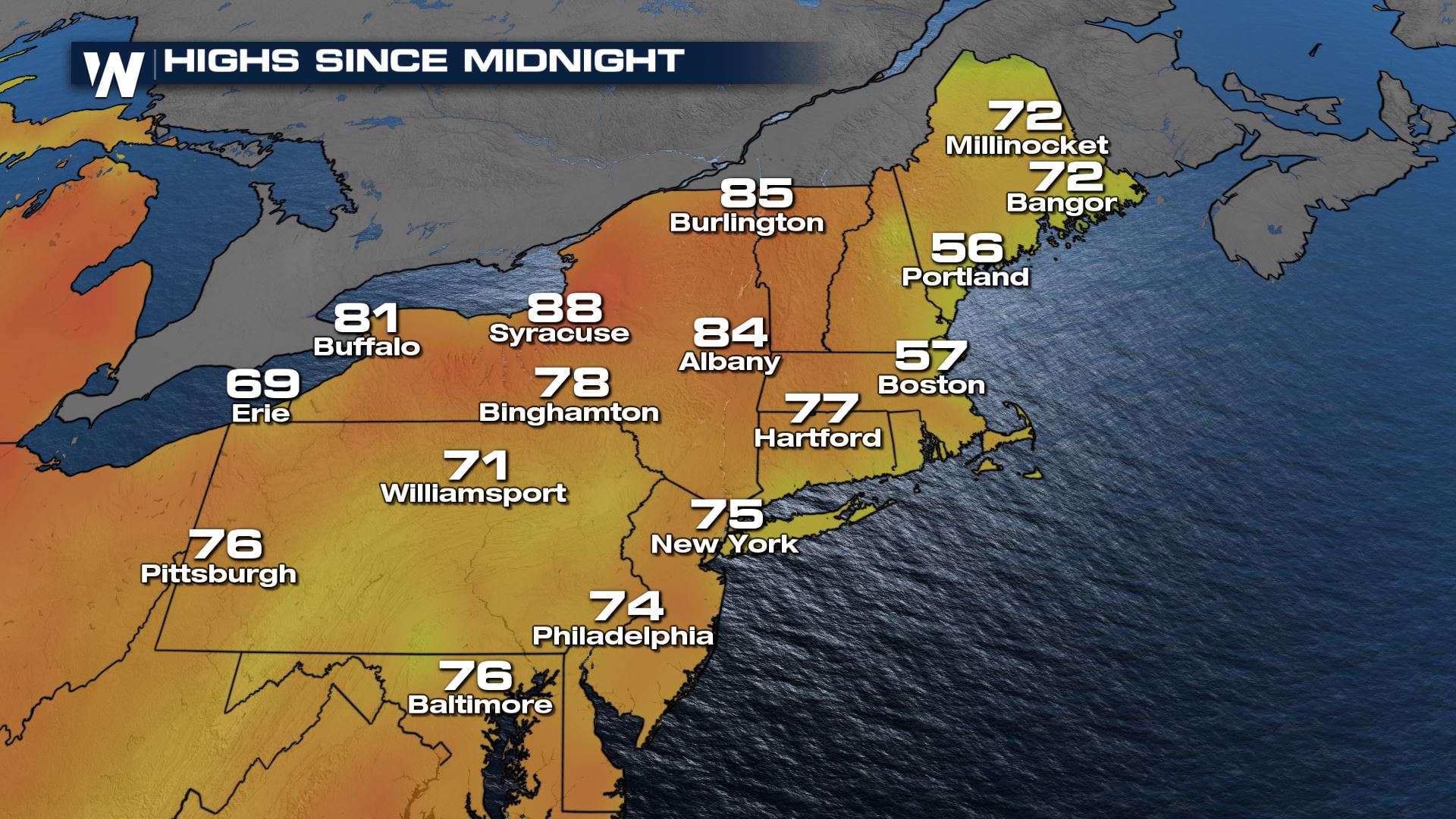 Cooler weather will arrive tomorrow and Monday though, so don't get too used to the warmth! A backdoor cold front already swung through southeastern New England with temperature drops of 20 degrees Saturday. Now, a cold front sweeping through the Great Lakes Sunday will knock us back to reality early next week.
Earlier week's Gulf low did produce scattered severe storms in the Northeast Saturday. Several reports of large hail fell from Maryland into New Jersey. Saturday's severe weather maker will move into in the East to produce another chance of strong to severe storms and drop temperatures even more.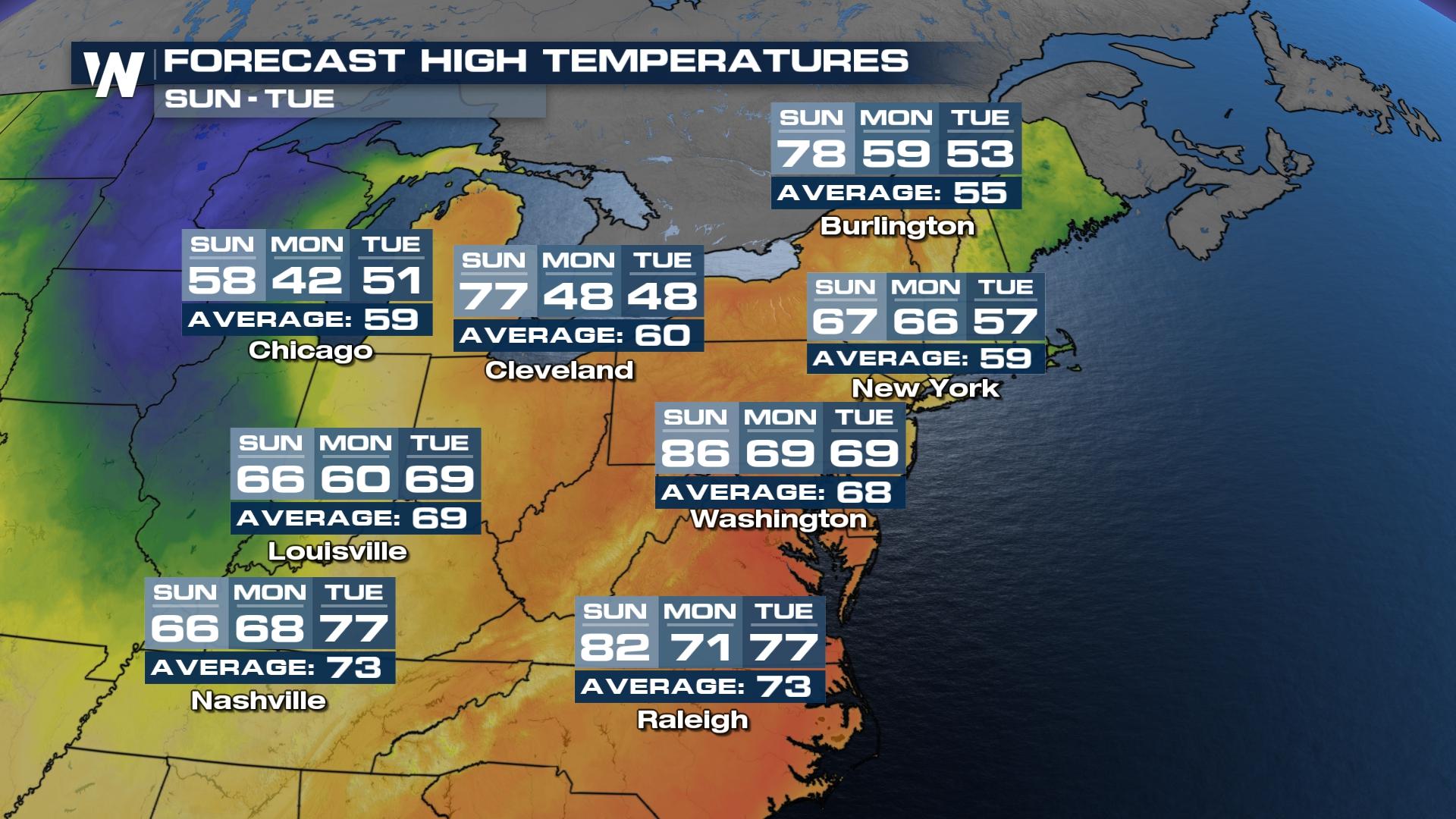 There could even be some snow early Tuesday morning through the higher terrain of Appalachia as cold air behind the trailing low wraps in!
Rain totals will be around 1" for most of the region, through Monday. On the snow side, we will see light amounts in parts of Michigan and Indiana.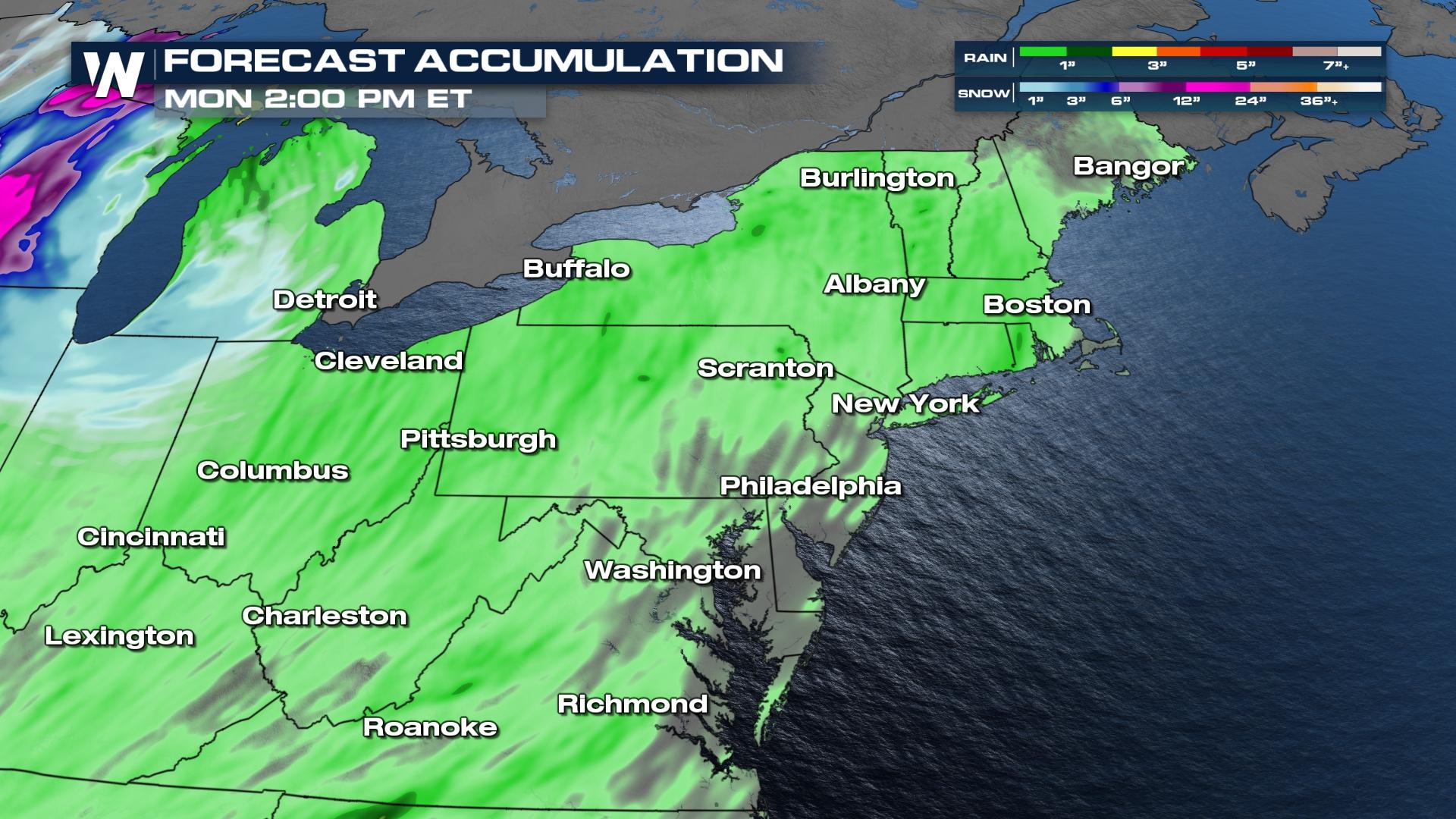 Stay with WeatherNation for the latest updates and in your eastern regional forecast, always :10 past the hour!