As if Texas hasn't already seen enough rain this week, more is on the way.  This time, most of the rain will be concentrated along the gulf coast.  That doesn't mean some of the rain won't spread farther inland.  But the vast majority of the rain will hug the coast.  The reason?  A big area of low pressure just east of Mexico.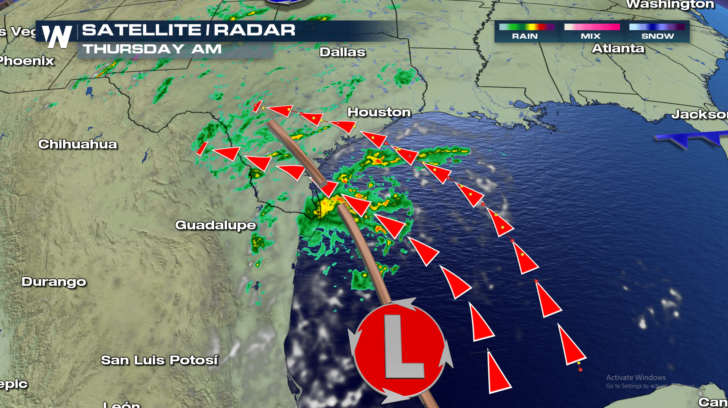 It will pump in a tremendous amount of moisture from the Gulf of Mexico into east Texas.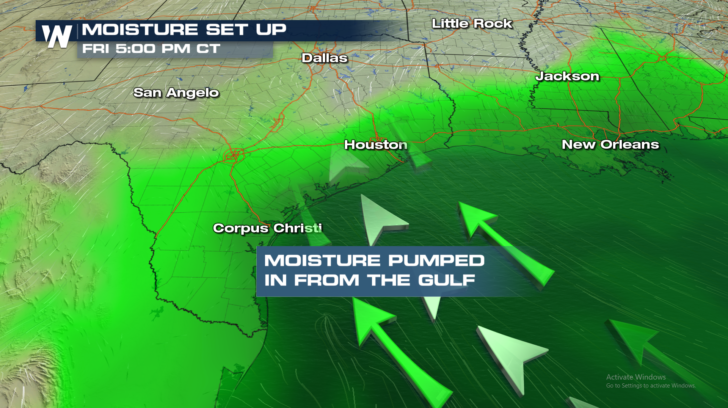 The rain will begin on Thursday, and continue on and off throughout Friday and Saturday.  Rain should gradually diminish during the day on Sunday.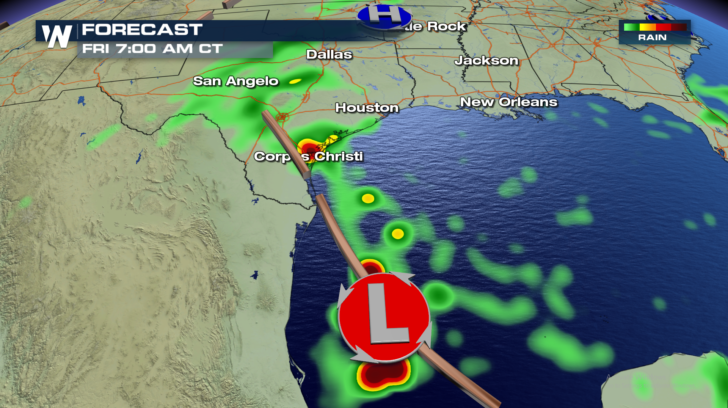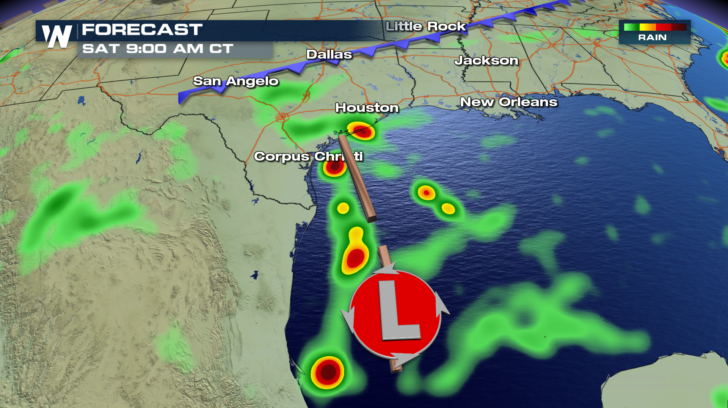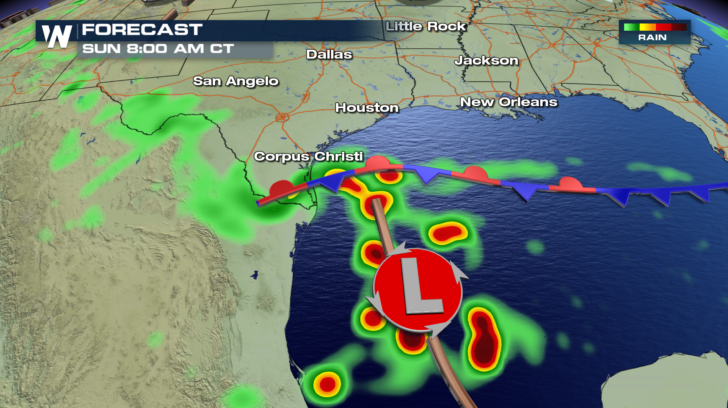 Lots of rain will fall between now and then.  The green shaded areas in the image below will pick up an inch or two of rain.  The yellow shaded areas will see about 3 inches of rain.  4 or 5 inches of rain are expected in the orange and red shaded areas.  And where you see the white/purple shades, that's where the most rain will fall, very close to the immediate coast.  Between 5 and 7 inches of rain are expected there!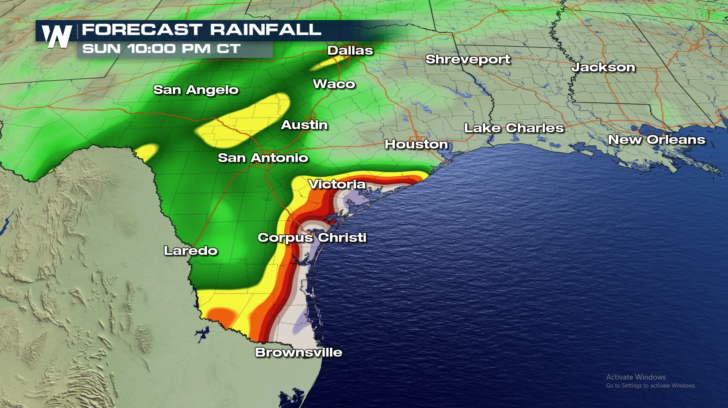 At the time of this article, no flood watches have been issued.  But flooding will certainly be possible in certain spots.  Brownsville, Corpus Christi, and Victoria will all have to watch for the possibility of flooding.  Houston will be just to the north of the heavy rainfall.  But scattered showers are still possible there for the next several days.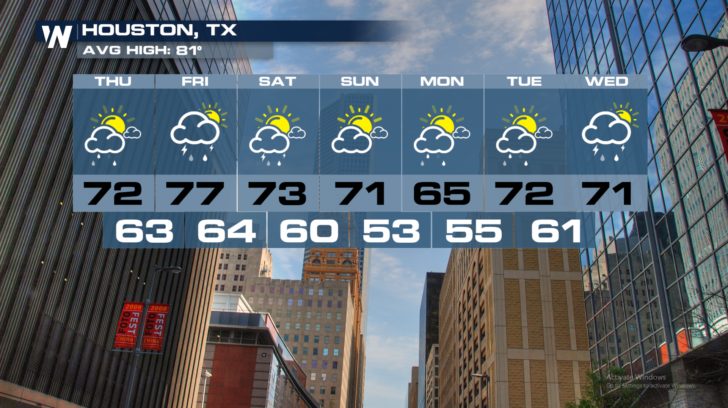 For the very latest weather information, stay tuned to WeatherNationTV... On Dish Network, on Firestick TV, and on Roku. For WeatherNation:  Meteorologist Matt Monroe