A storm system moving into the Southern Plains will likely produce a few severe thunderstorms this afternoon and evening (Friday). Portions of the Texas Panhandle and Southwest Oklahoma have a marginal risk to see severe thunderstorms.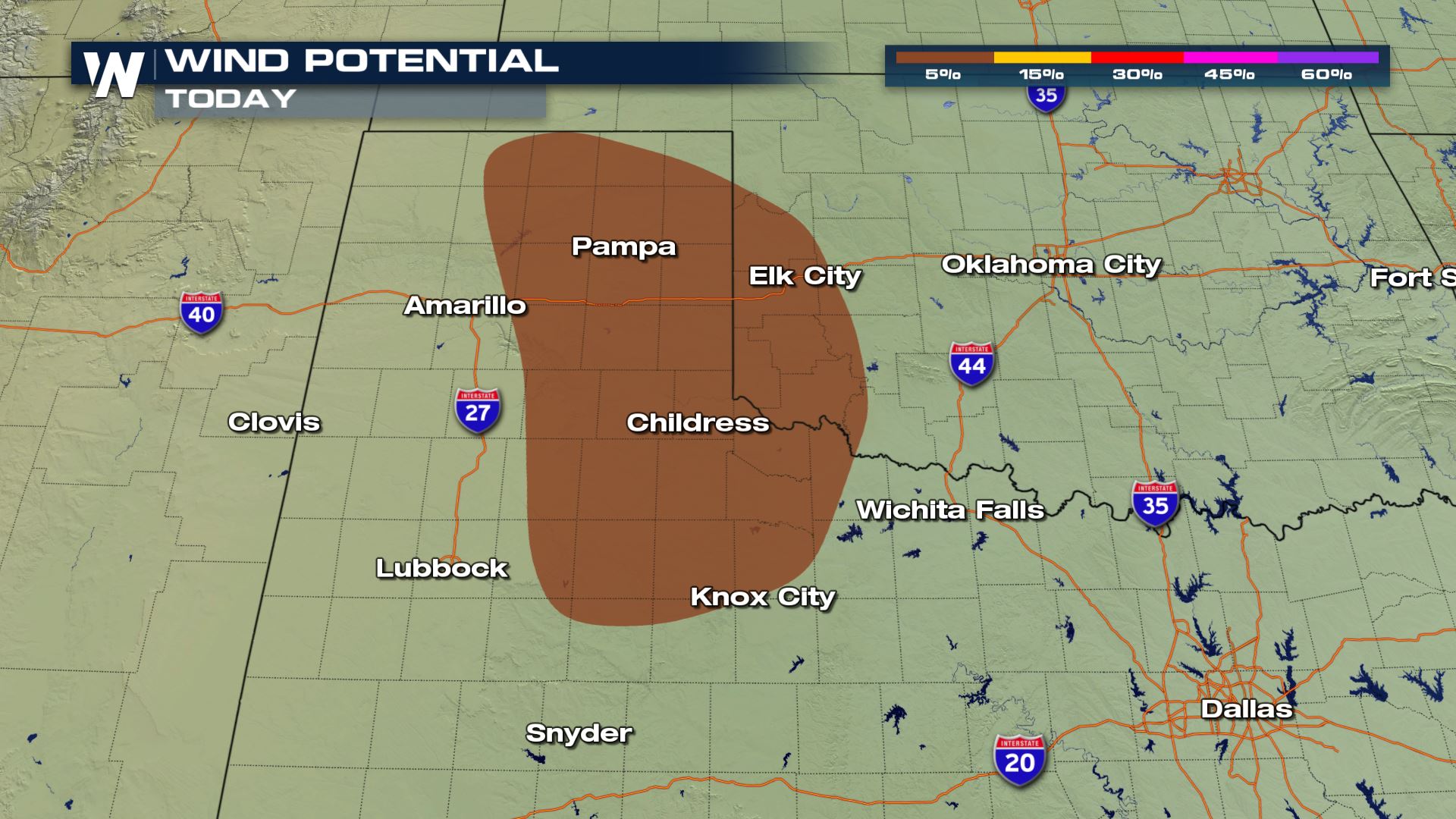 Strong wind gusts are the biggest concern with severe storms this afternoon. A few downbursts may create damaging wind gusts greater than 58 mph.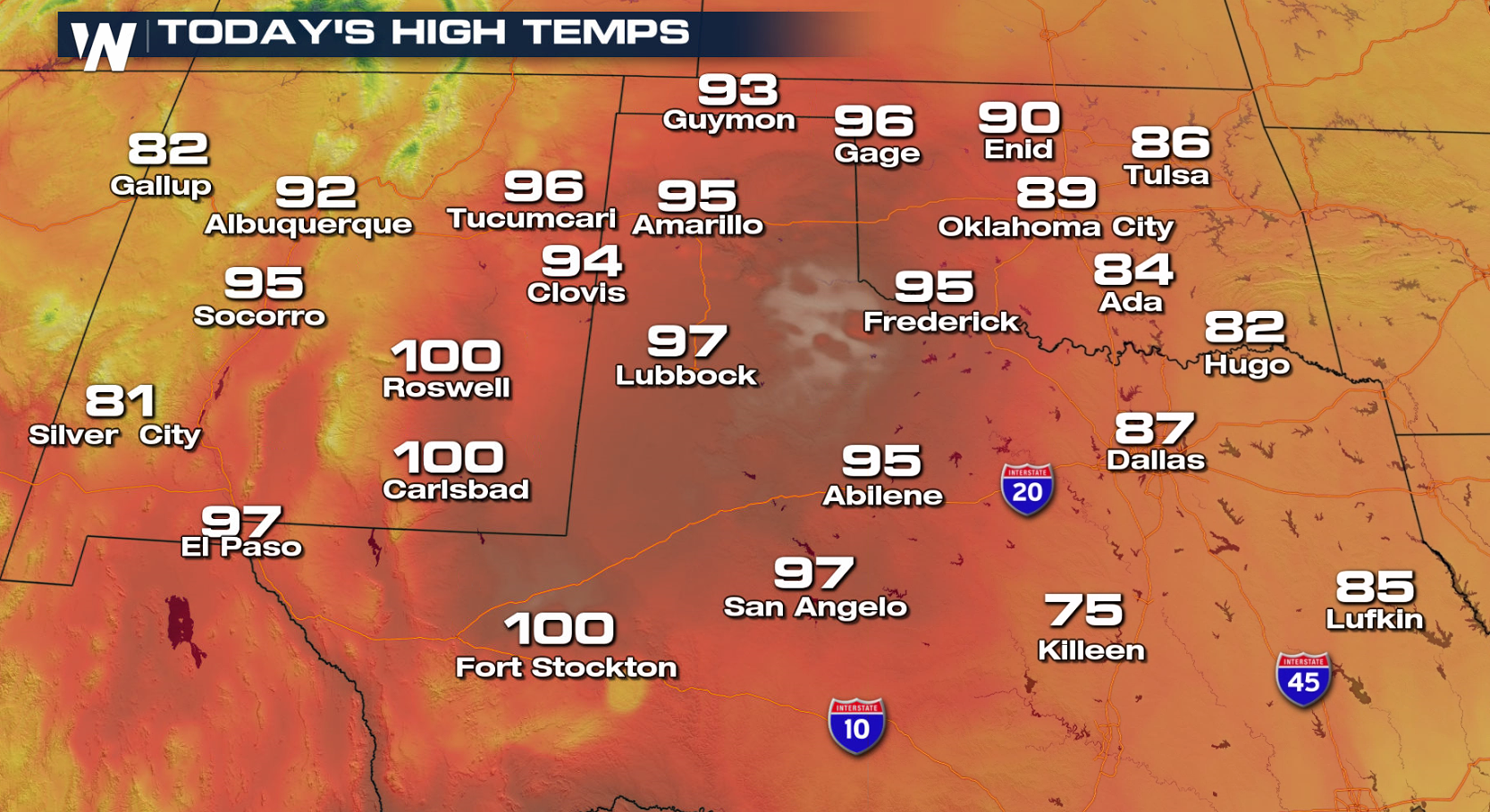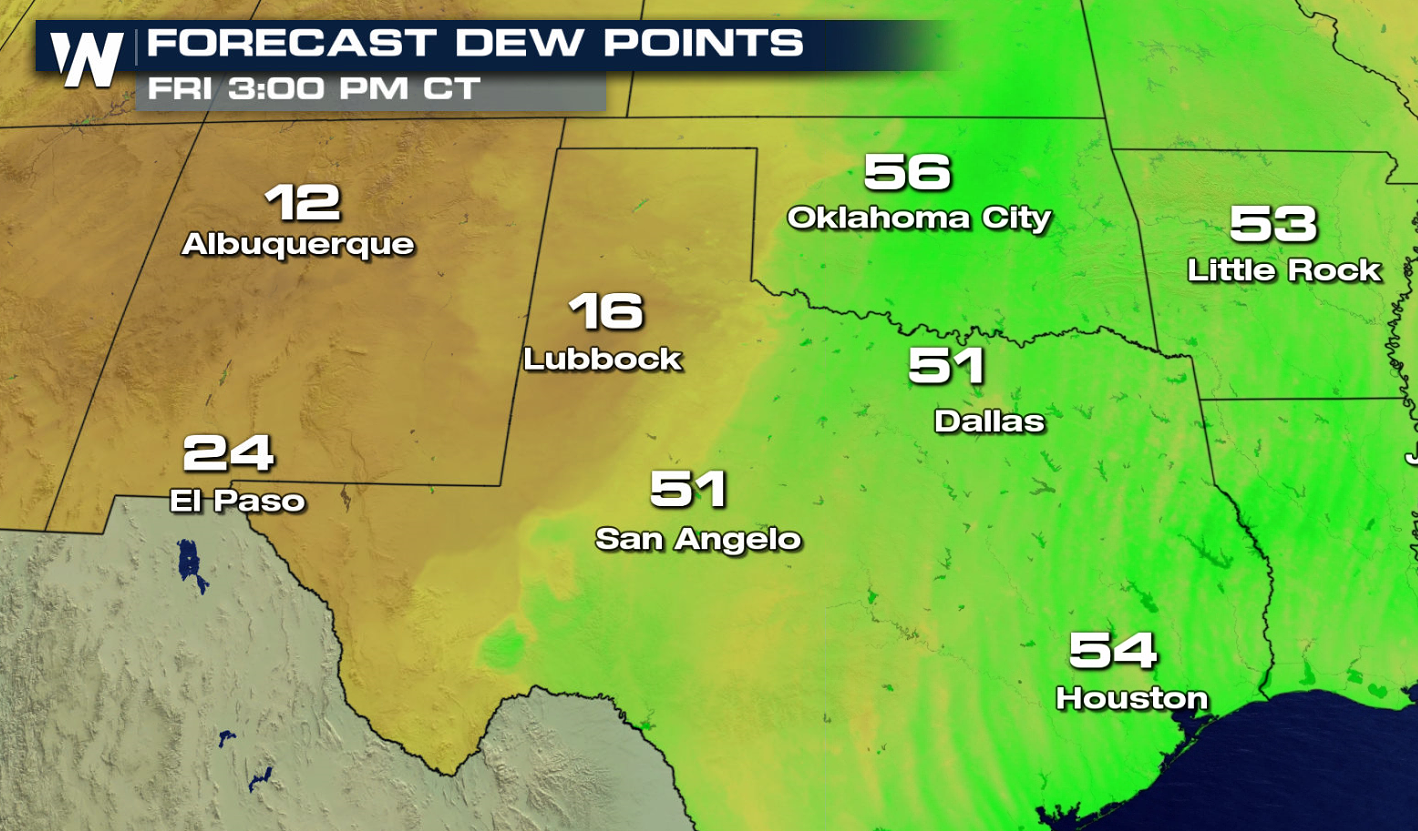 A well-defined trough / dryline will move slowly through the Texas and Oklahoma Panhandles this afternoon (Friday). Temperatures will climb well into the 90s, with dew points in the 50s ahead of the trough / dryline. Humidity levels drop substantially behind the trough / dryline, with dew points in the teens.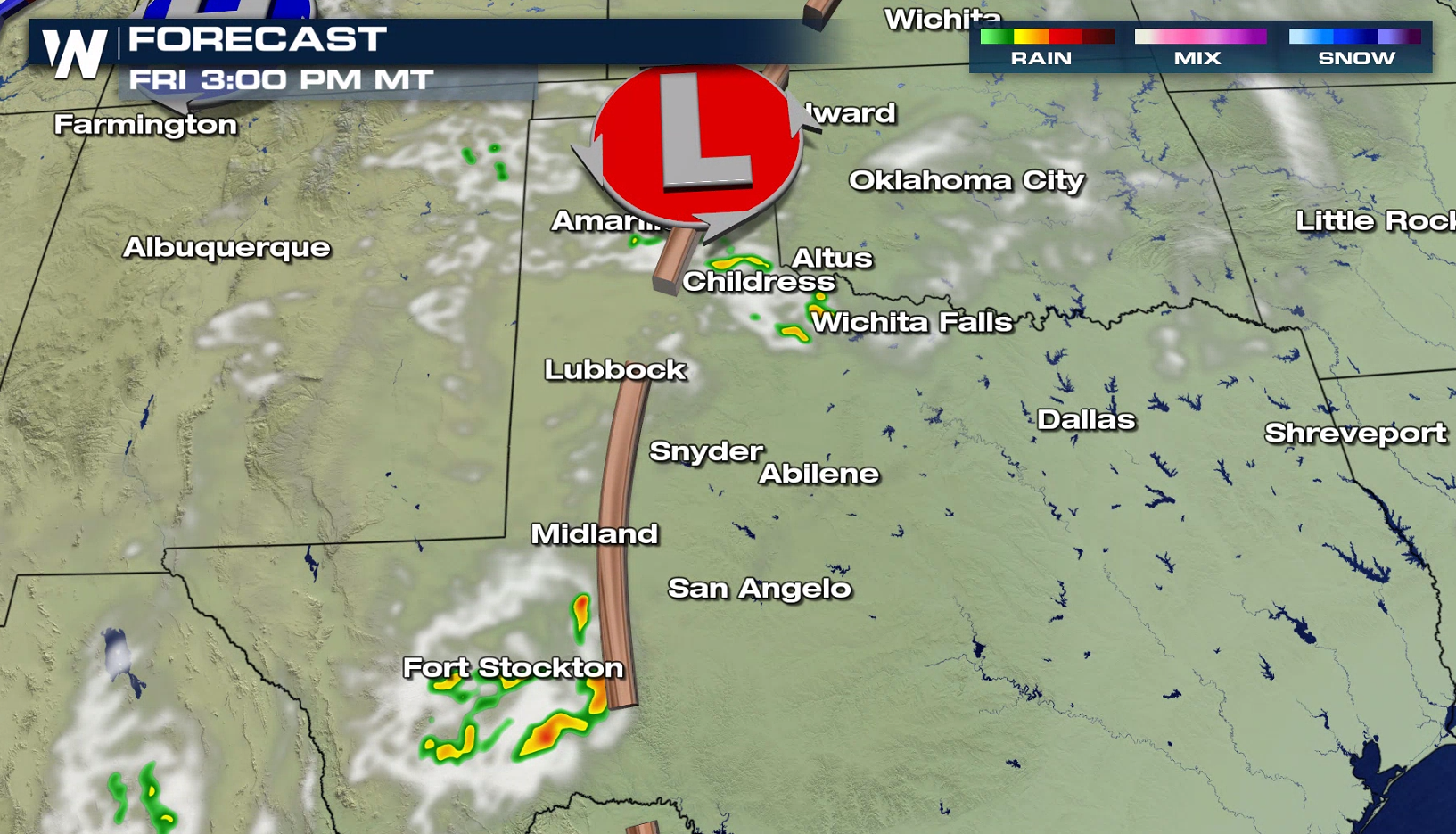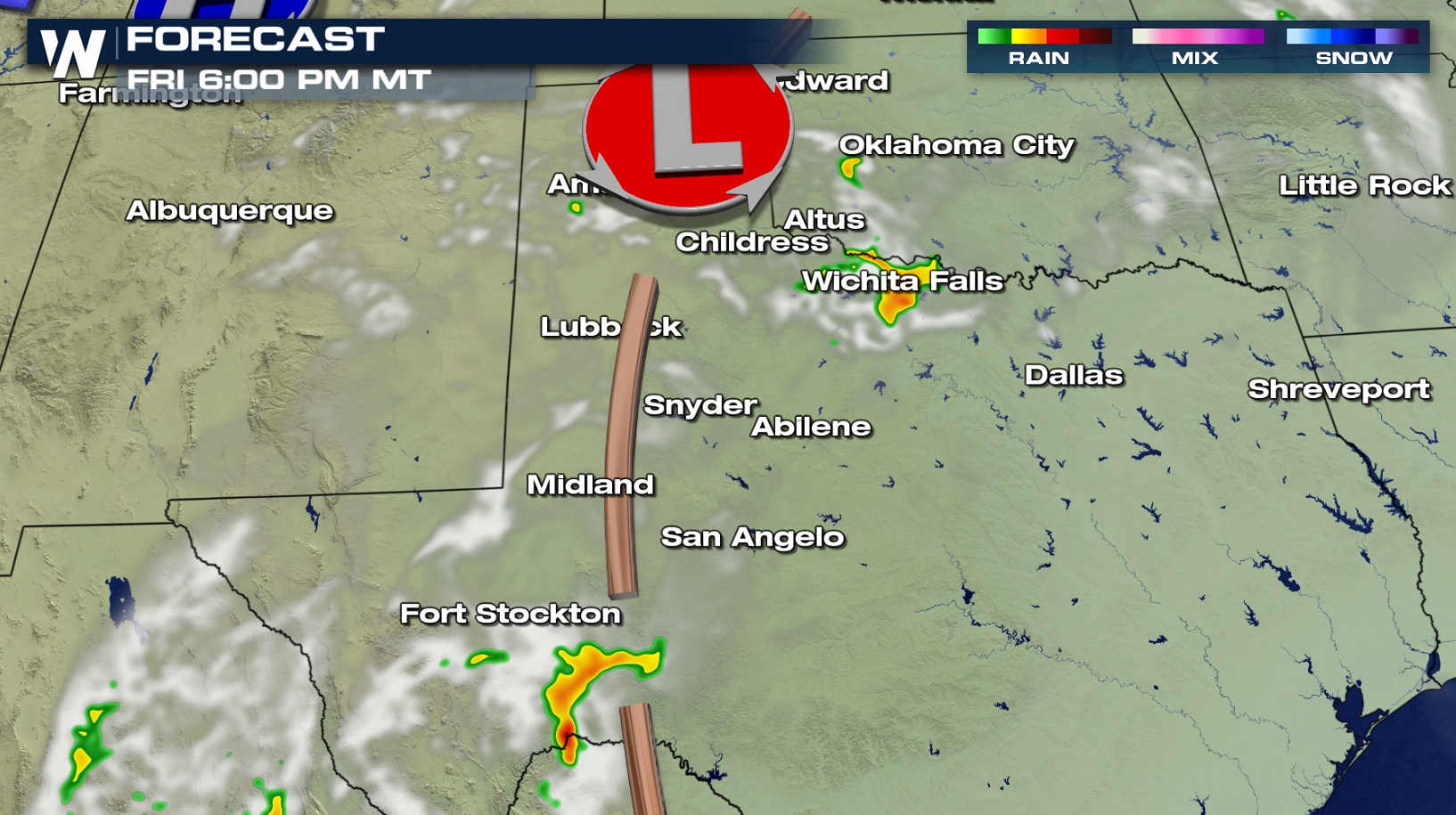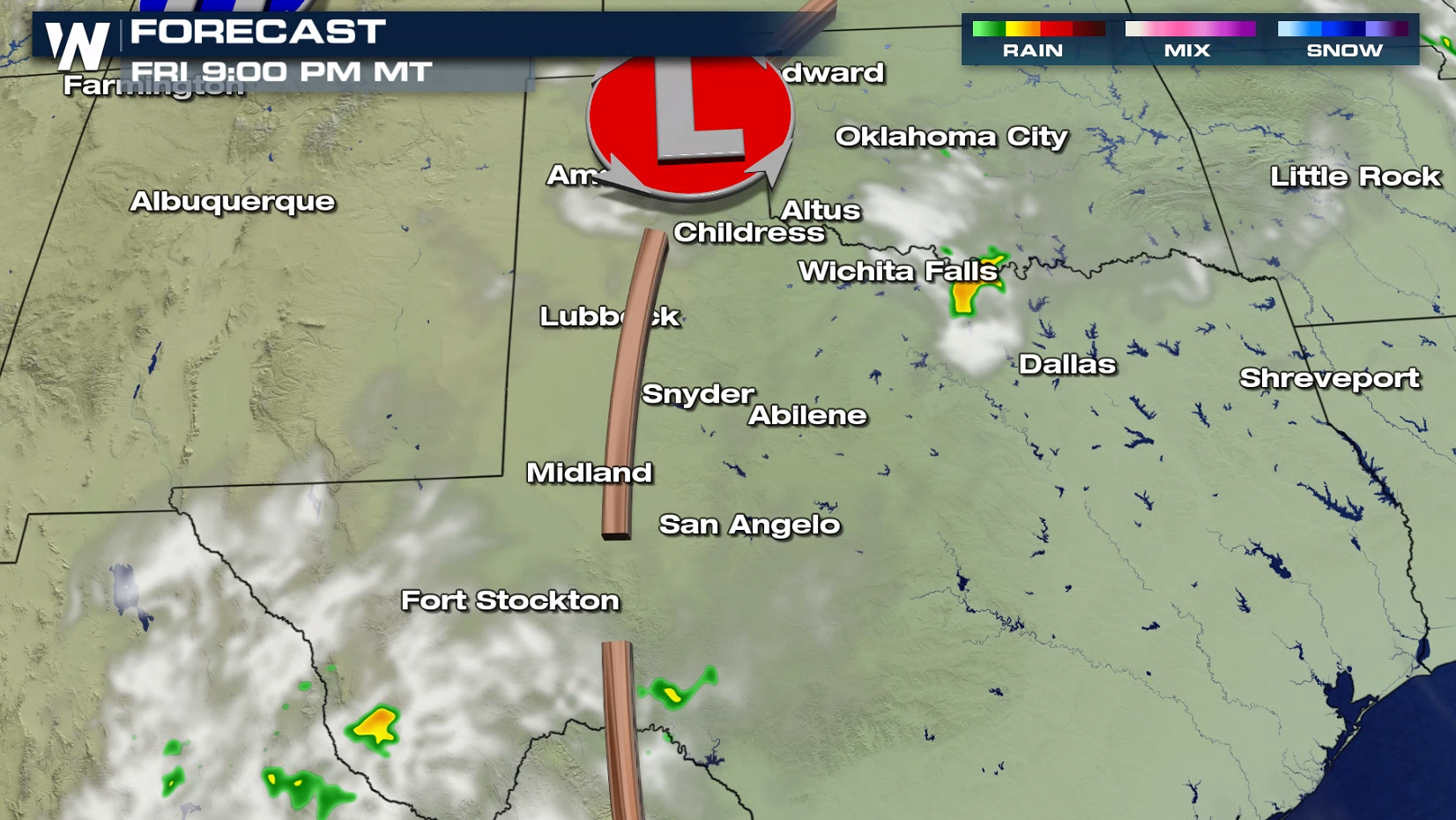 Thunderstorms will begin to form in the mid afternoon and continue through the evening, a few becoming severe. WeatherNation will keep you updated with the latest watches and warnings on-air and online.