On Sunday, Oscar strengthened from a Tropical Storm to a Category 1 Hurricane. Max sustained winds strengthened to 75 mph. This makes Oscar the 8th hurricane in the Atlantic this 2018 season. On Sunday, Oscar was located in the central Atlantic, to the southeast of Bermuda.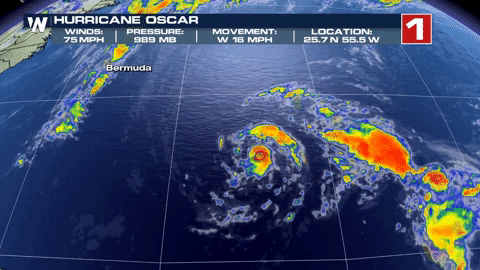 The good news is that Oscar will have no direct impact to land. The cold front that is pushing across the eastern half of the Untied States will help with that. As the front pushes eastward during the next few days, Oscar will get swept up in it and pushed to the north and northeast. Oscar could potentially strengthen into a Category 2 Hurricane by Tuesday evening. Indirect impacts like dangerous surf and large swells could be possible for Bermuda but Oscar primarily stays out to sea with no impacts to land.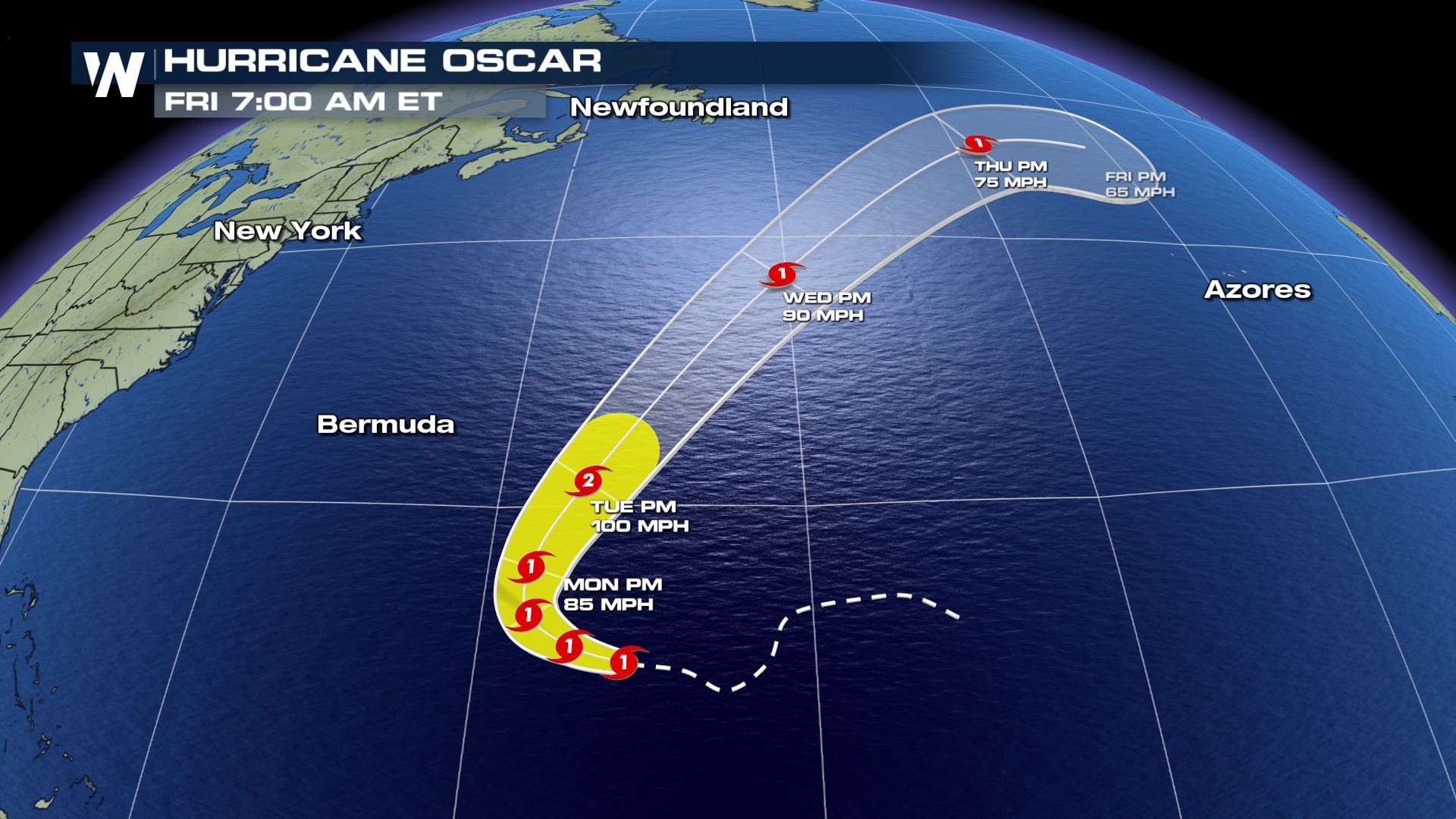 Oscar is the 15th named storm of this season for the Atlantic. It is still possible going into November for more storms to form. If there were to be another named storm, that would be Patty.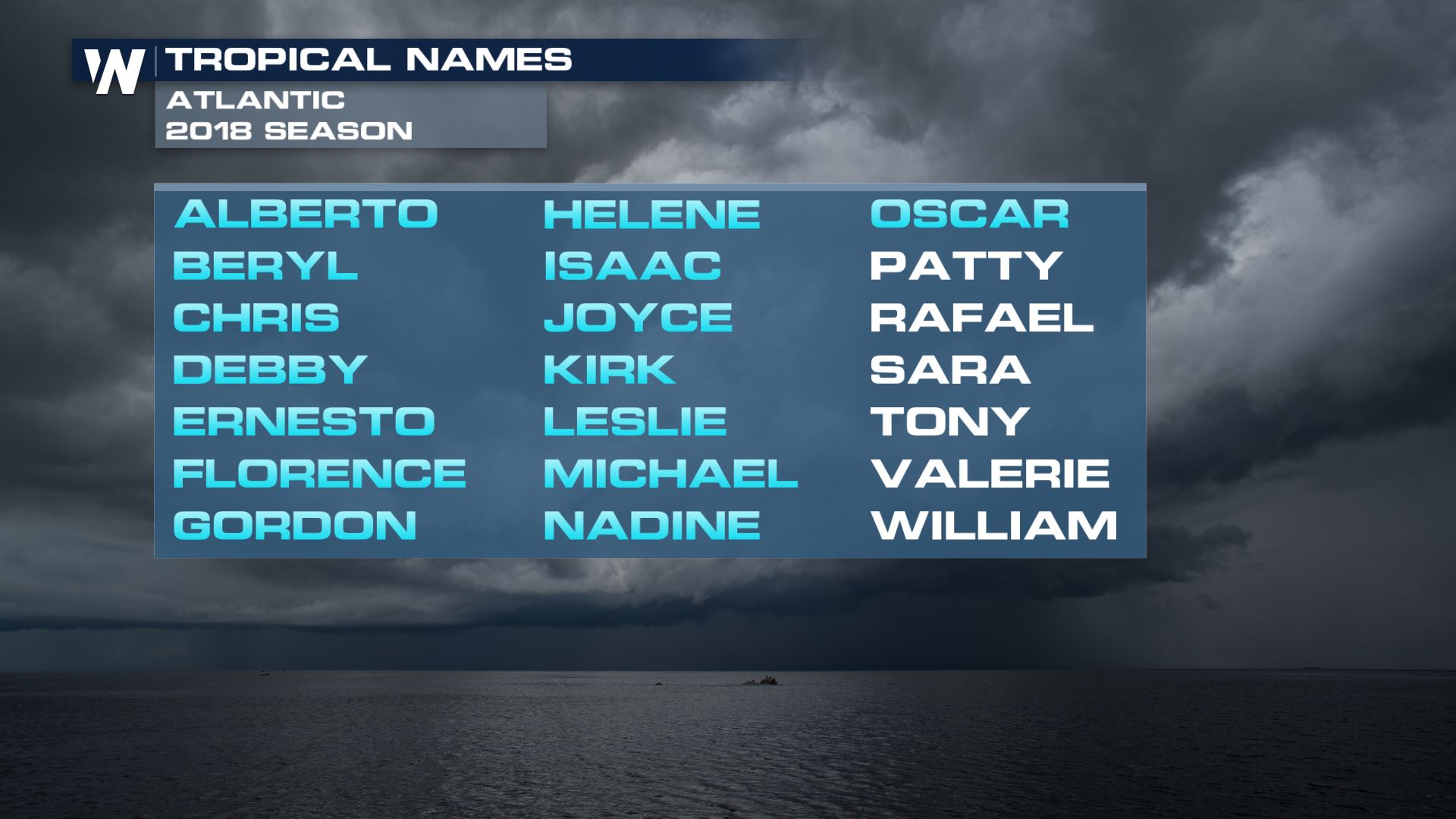 Typically during November, storms form in the southern Caribbean and get caught up in cold front rolling off the United States and head north, northeast.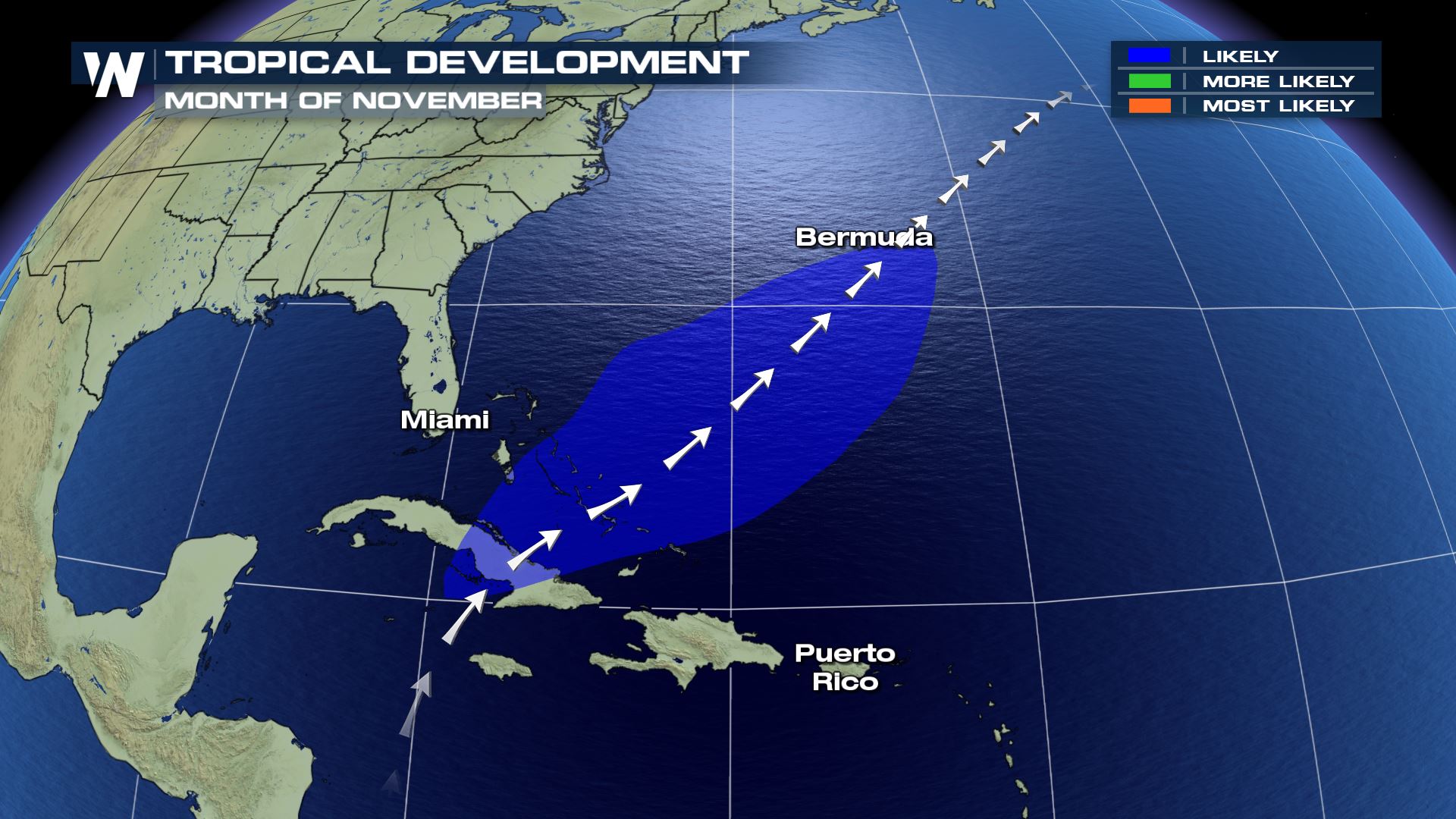 For WeatherNation, Meteorologist Kate Mantych