THE FORECAST
The Super Bowl is today, and the weather is going to be beautiful no matter what team you are rooting for. Whether you are visiting for the weekend or a local hanging out at your favorite spots, expect a beautiful Sunday. The average high in Glendale is 70° this time of year and it will be above average and sunny! This changes Monday as cooler air moves in, along with the chance for a stray shower.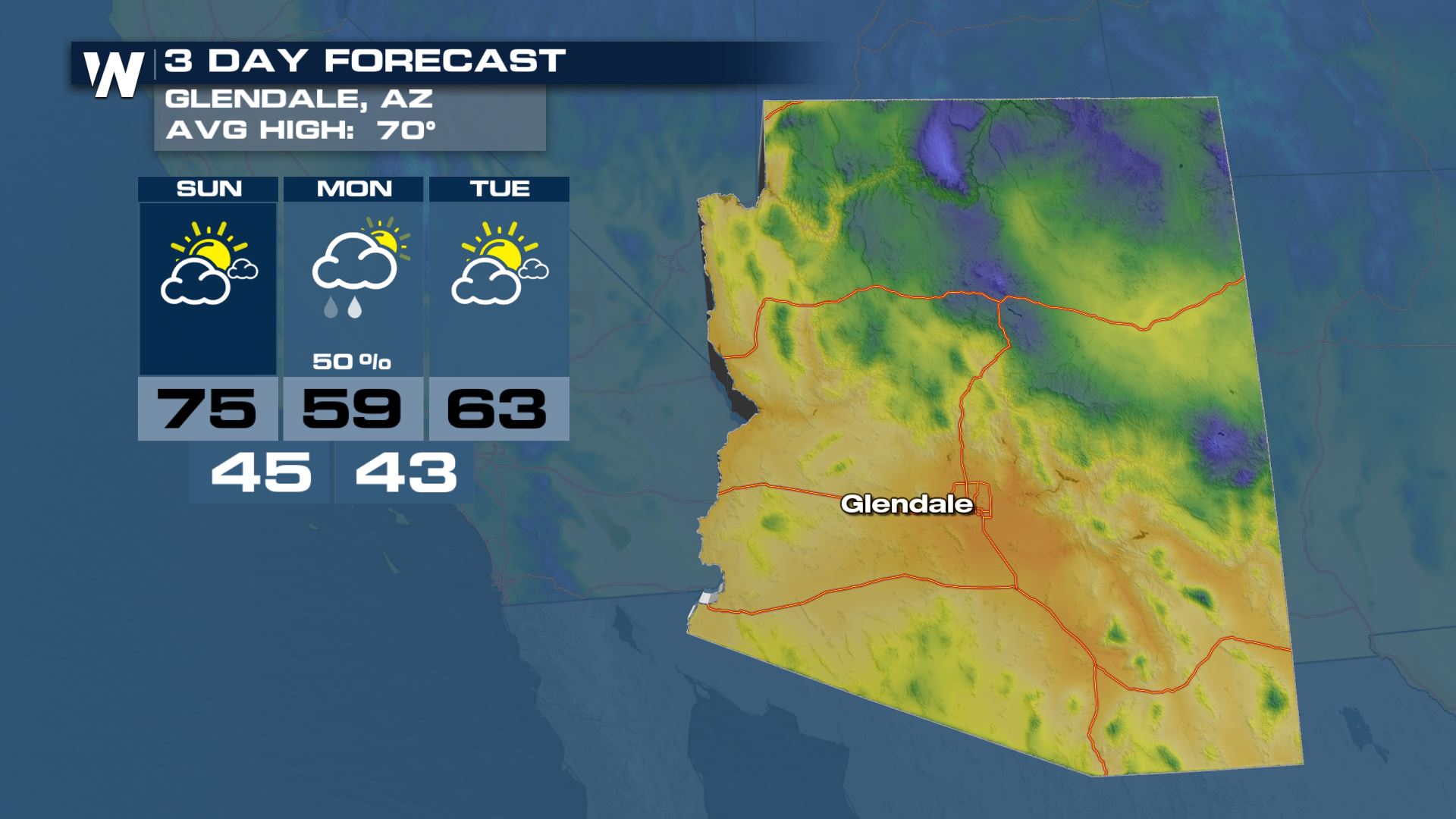 CHIEFS VS EAGLES FORECAST
If you plan on doing any tailgating before the game, expect sunshine and warming temperatures into the low 70s. Southerly winds of around 10 mph will continue into halftime, where temps will be around the mid 60s. After the game, if you are celebrating a win, or drowning in your sorrows...the temps will be in the upper 50s. If you plan on being out through the later evening, temperatures will be falling and you'll want a jacket!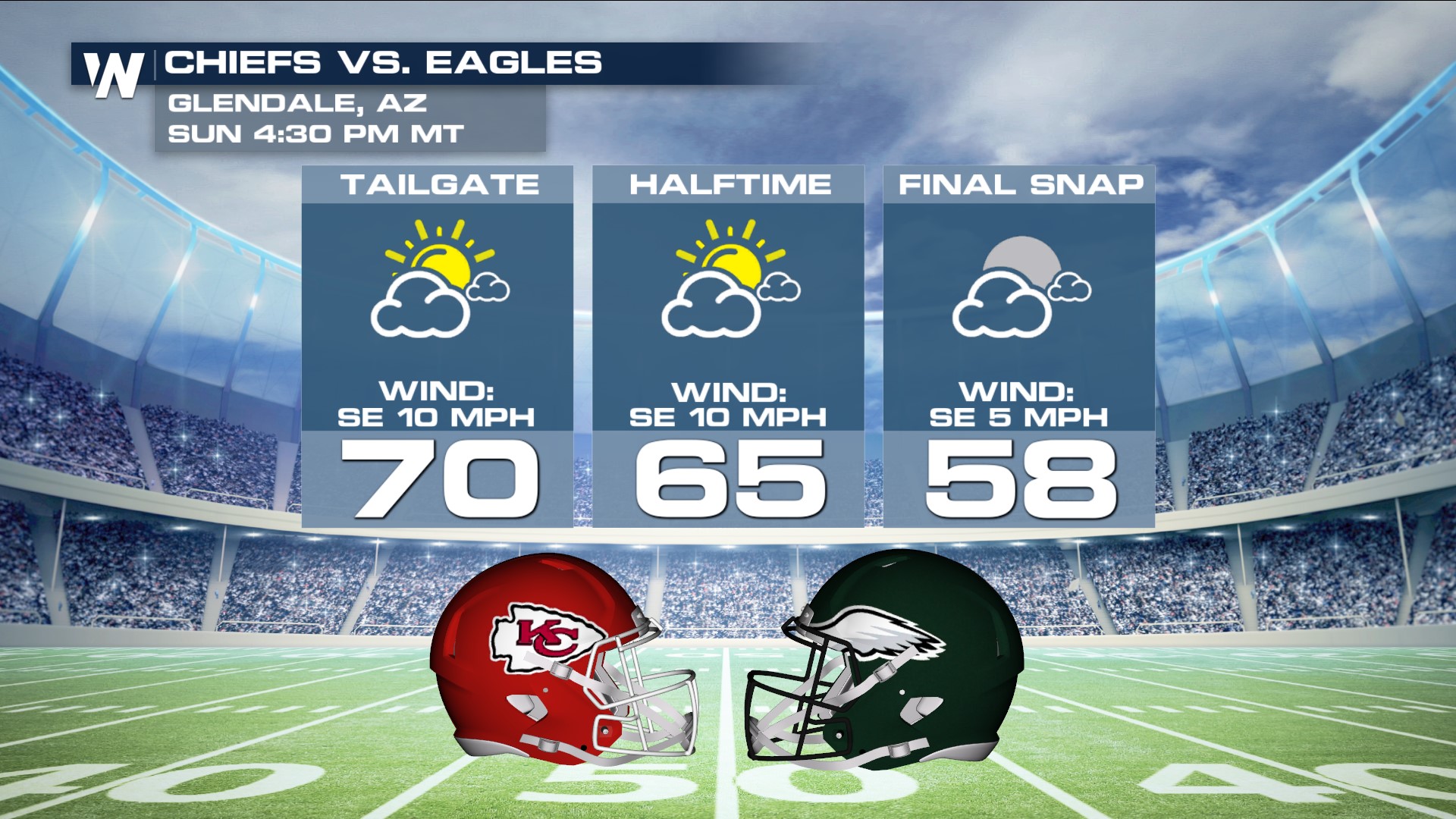 RAIN TOTALS
As far as precipitation chances go, clear skies prevail through Sunday. Monday, we can see rain chances increase as a low pressure system lingers around California.
Precipitation will be minimal through Sunday evening. Any rain or snow will stay in California or New Mexico. By Monday morning, heavy snow works into Arizona. Winter alerts are in place for portions of Arizona on Monday for heavy snow and gusty winds.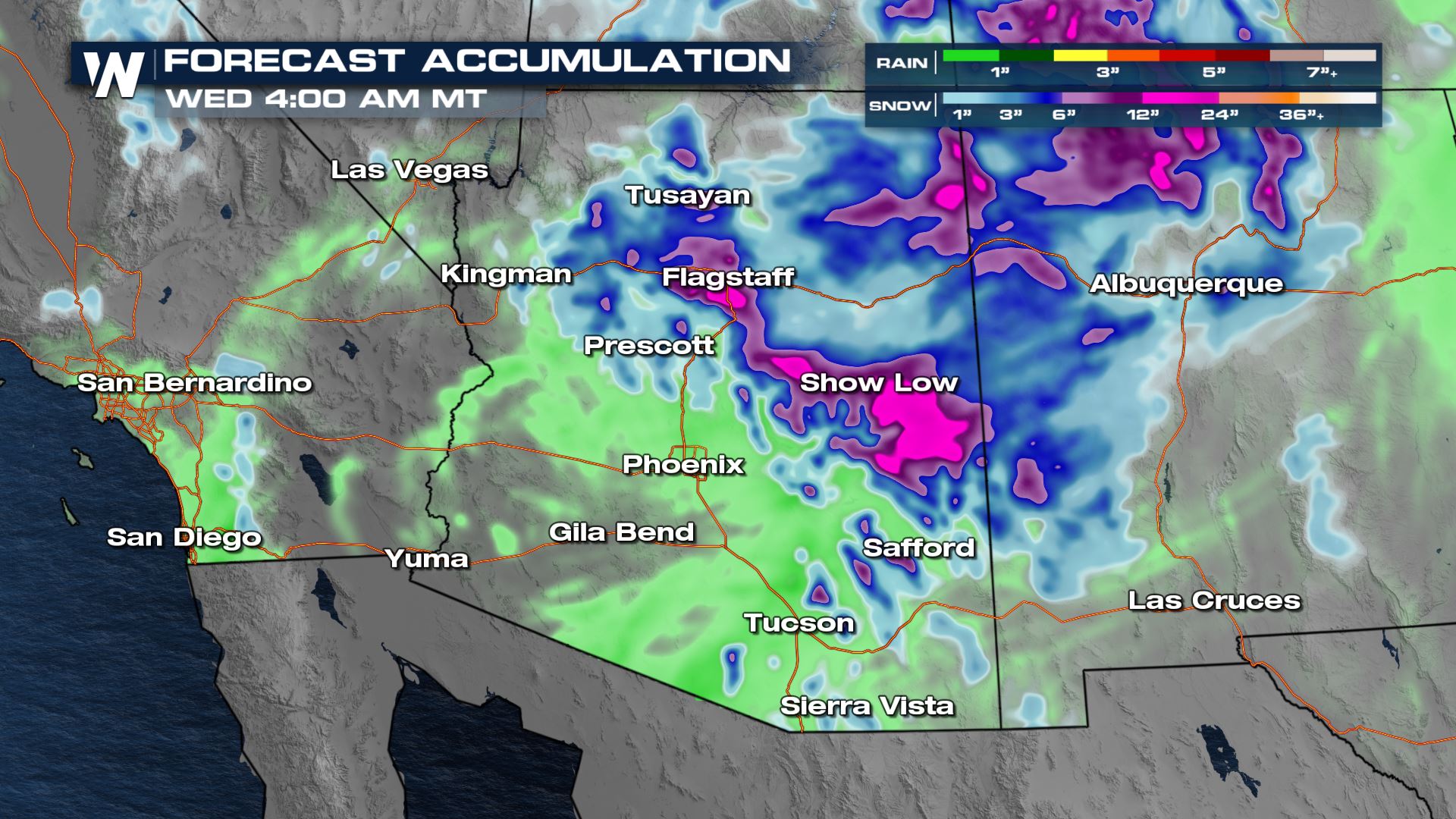 GOOD LUCK TO BOTH TEAMS!