Do you have plans to celebrate the end of 2019 and start 2020? Below is a snapshot of what's in the forecast for today (Tuesday) and Wednesday. Some areas of the country may be dealing with snowfall and/or rain.  Scattered snow showers are forecast for the Great Lakes and the Northern Rockies, with rain across the South and Pacific Northwest.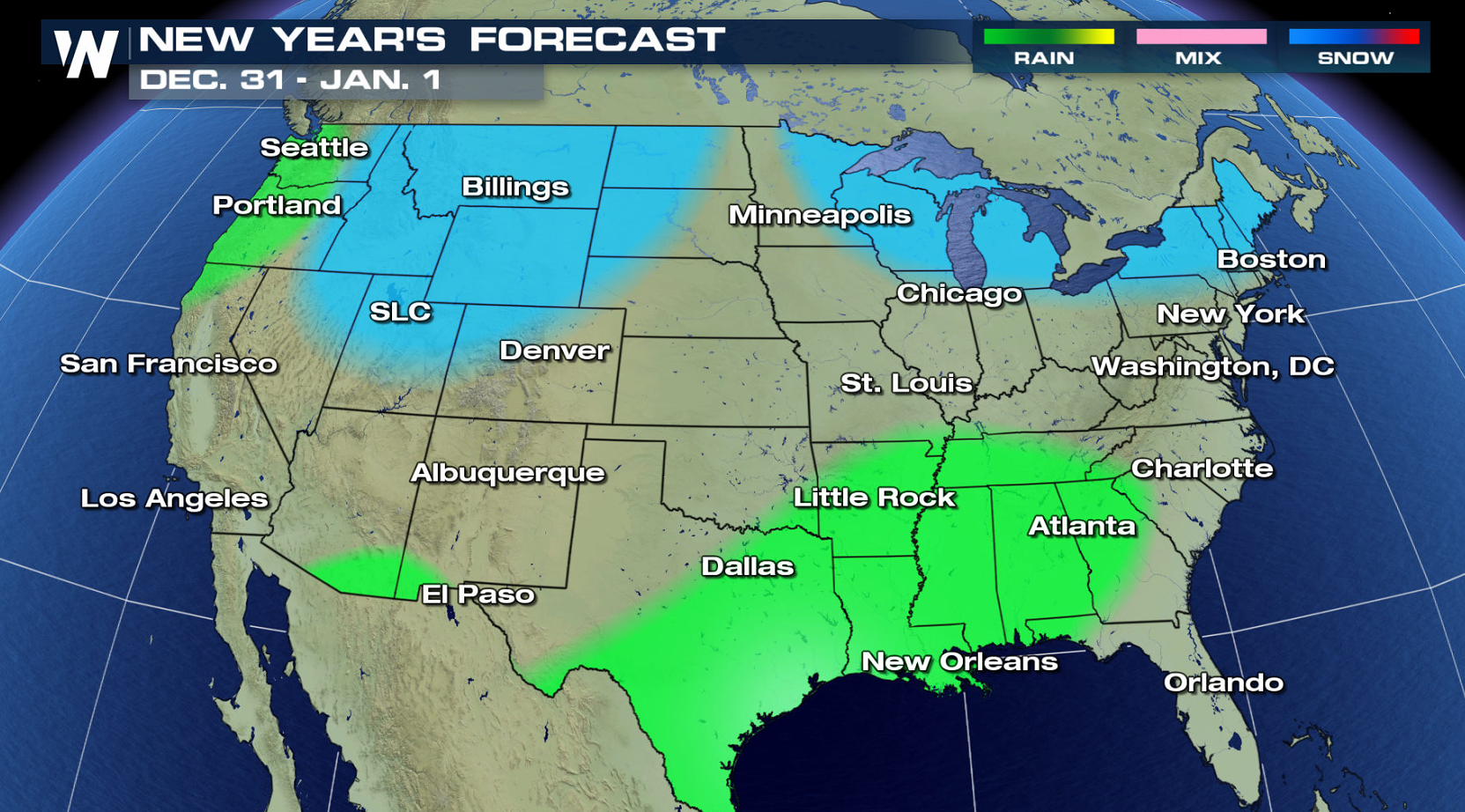 Here are the expected afternoon high temperatures across the country for New Years Eve (Tuesday). It'll be chilly across the North and into New England. Mild temps are expected across the Southeast, with seasonal readings in the Southwest and along the West Coast.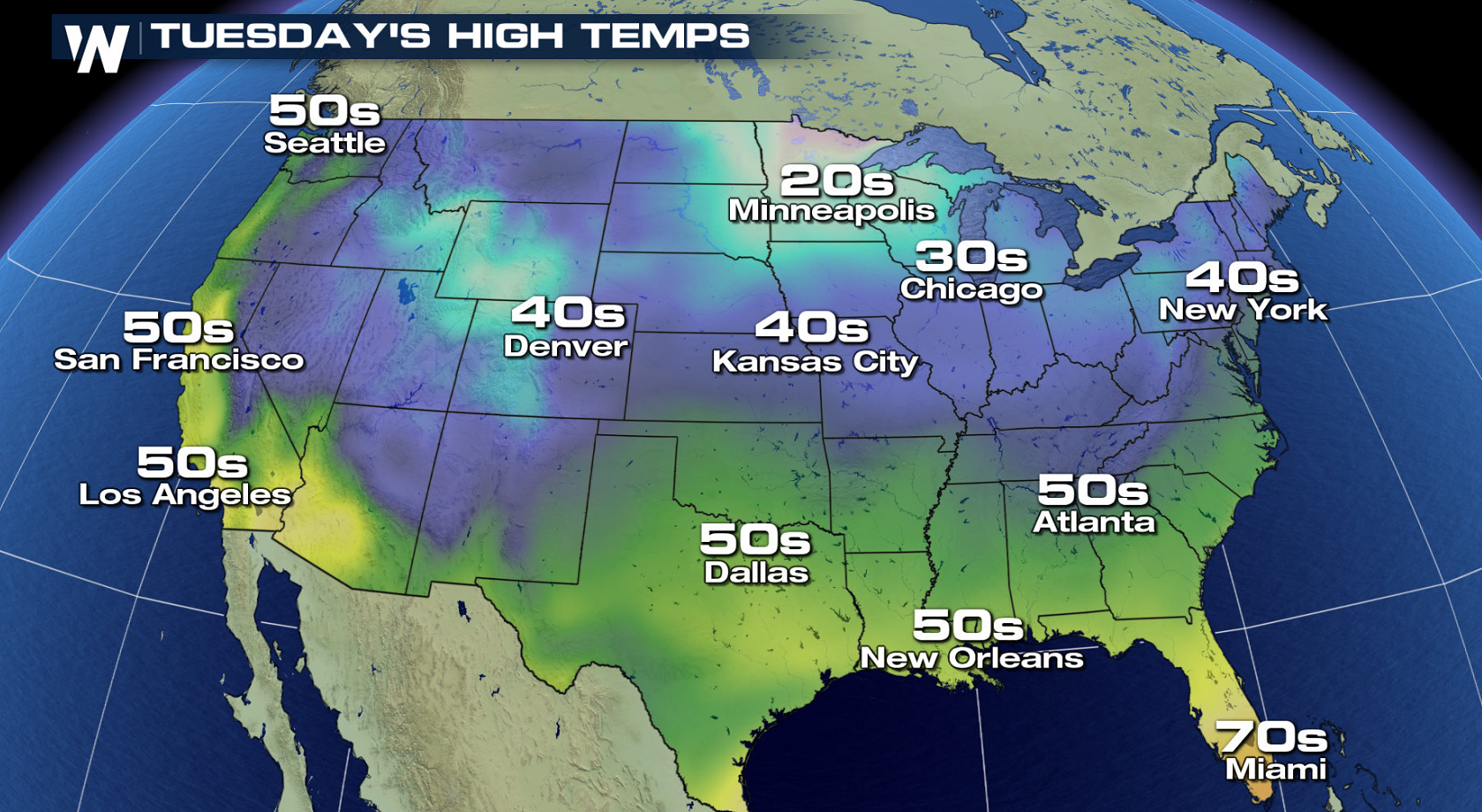 On New Years Day (Wednesday), temperatures remain fairly seasonal, with slightly warmer than average temperatures across the North and Upper Midwest.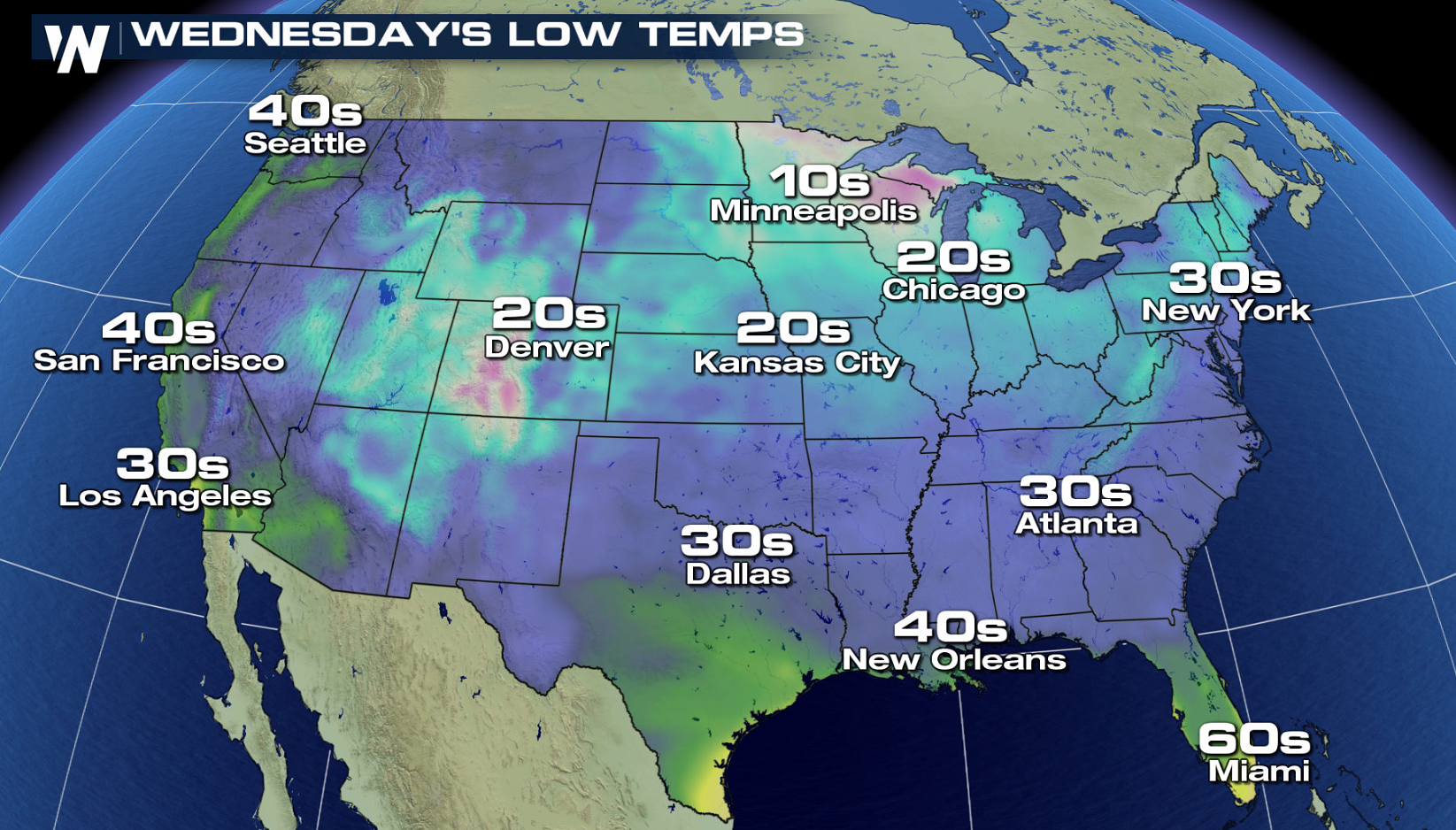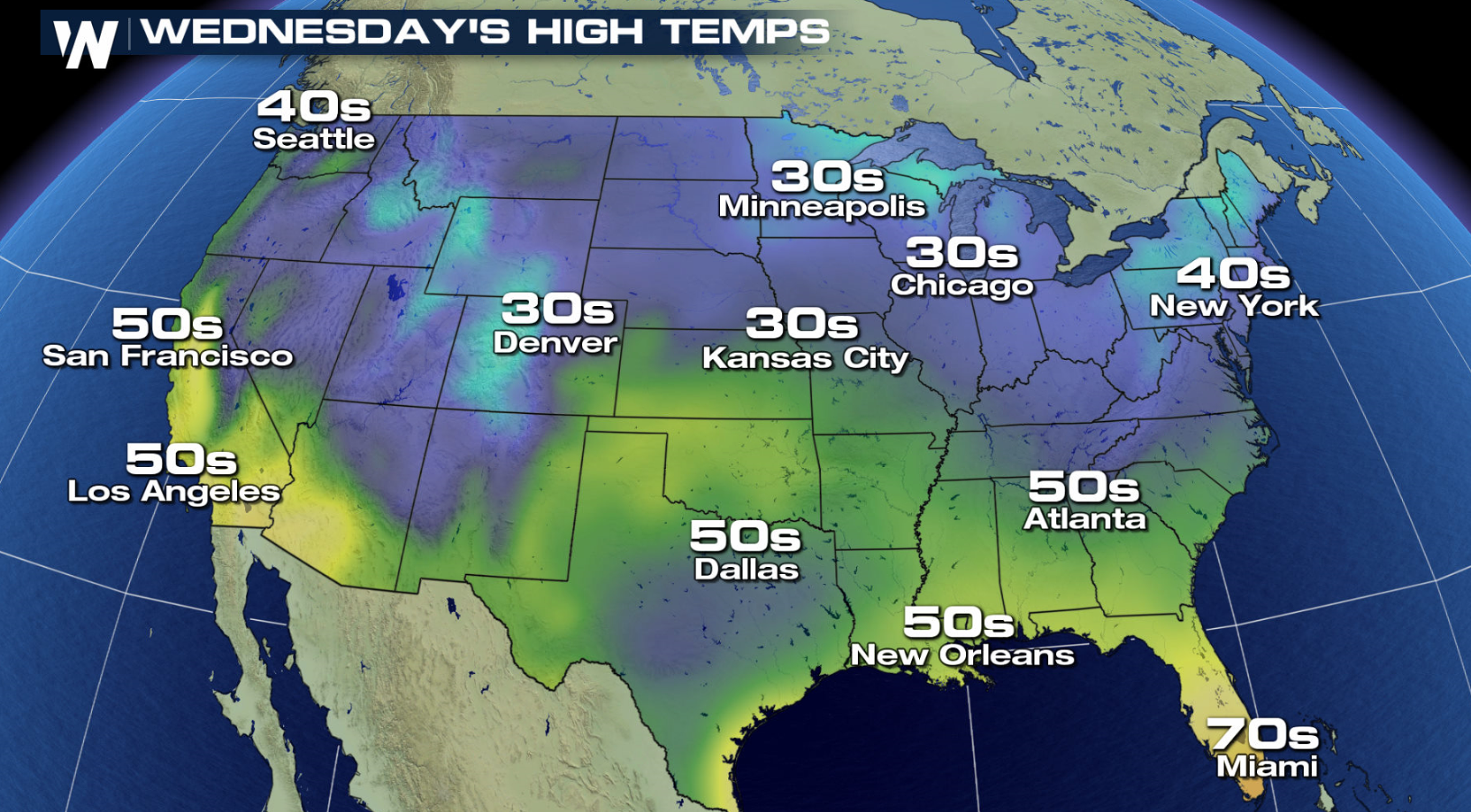 As the ball drops in Times Square tonight to ring in the New Year, the weather will be dry weather with a partly cloudy sky.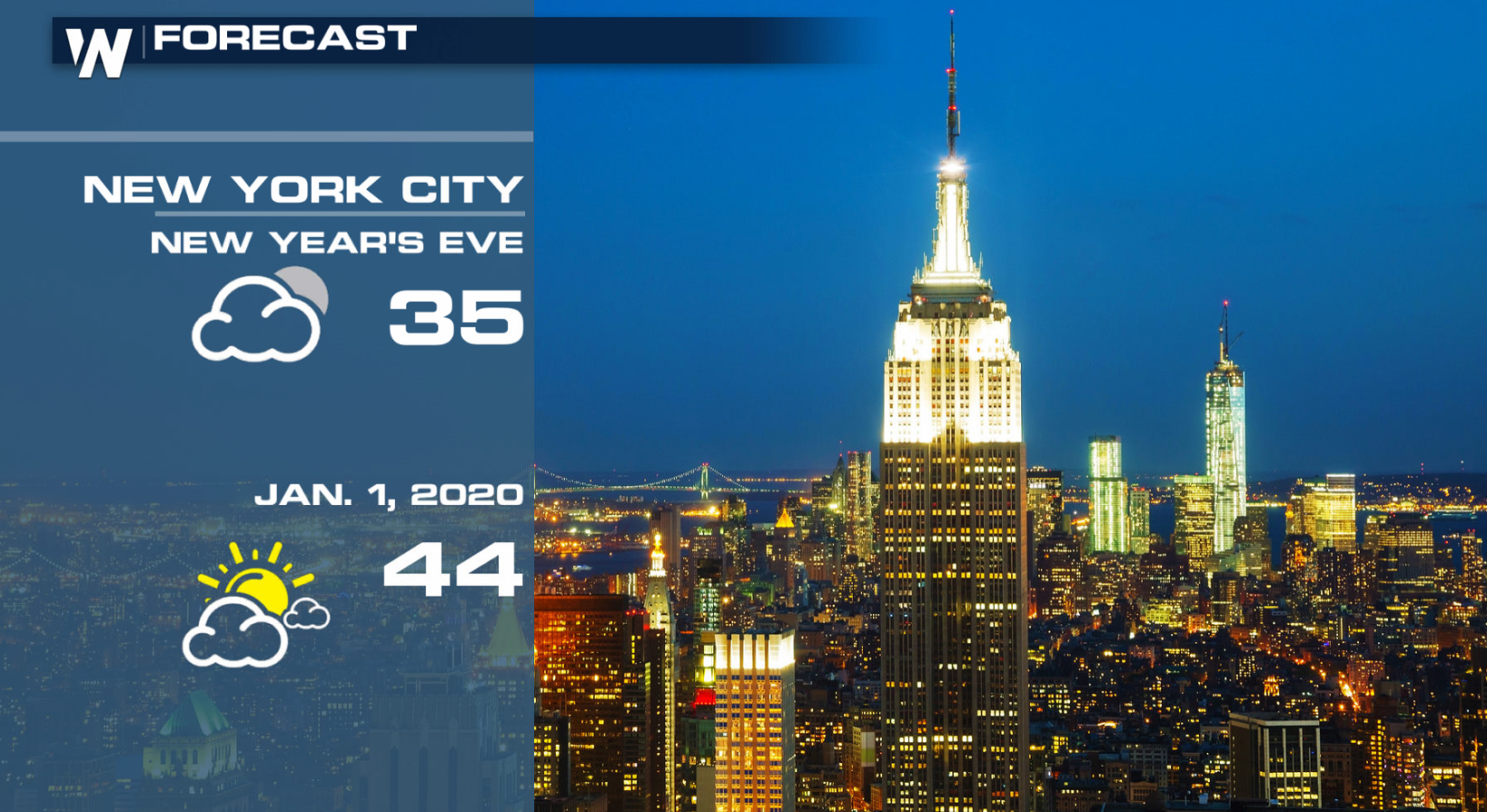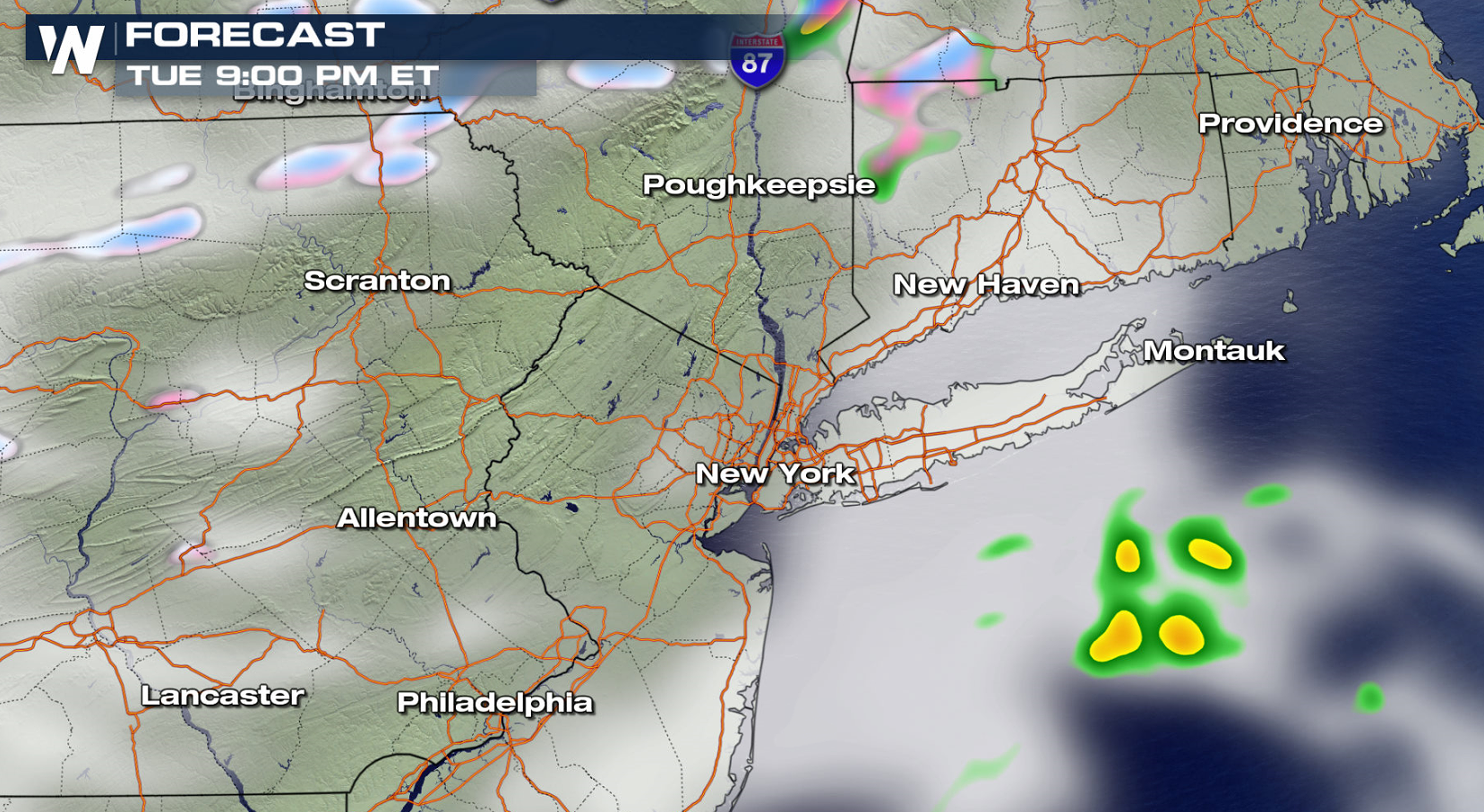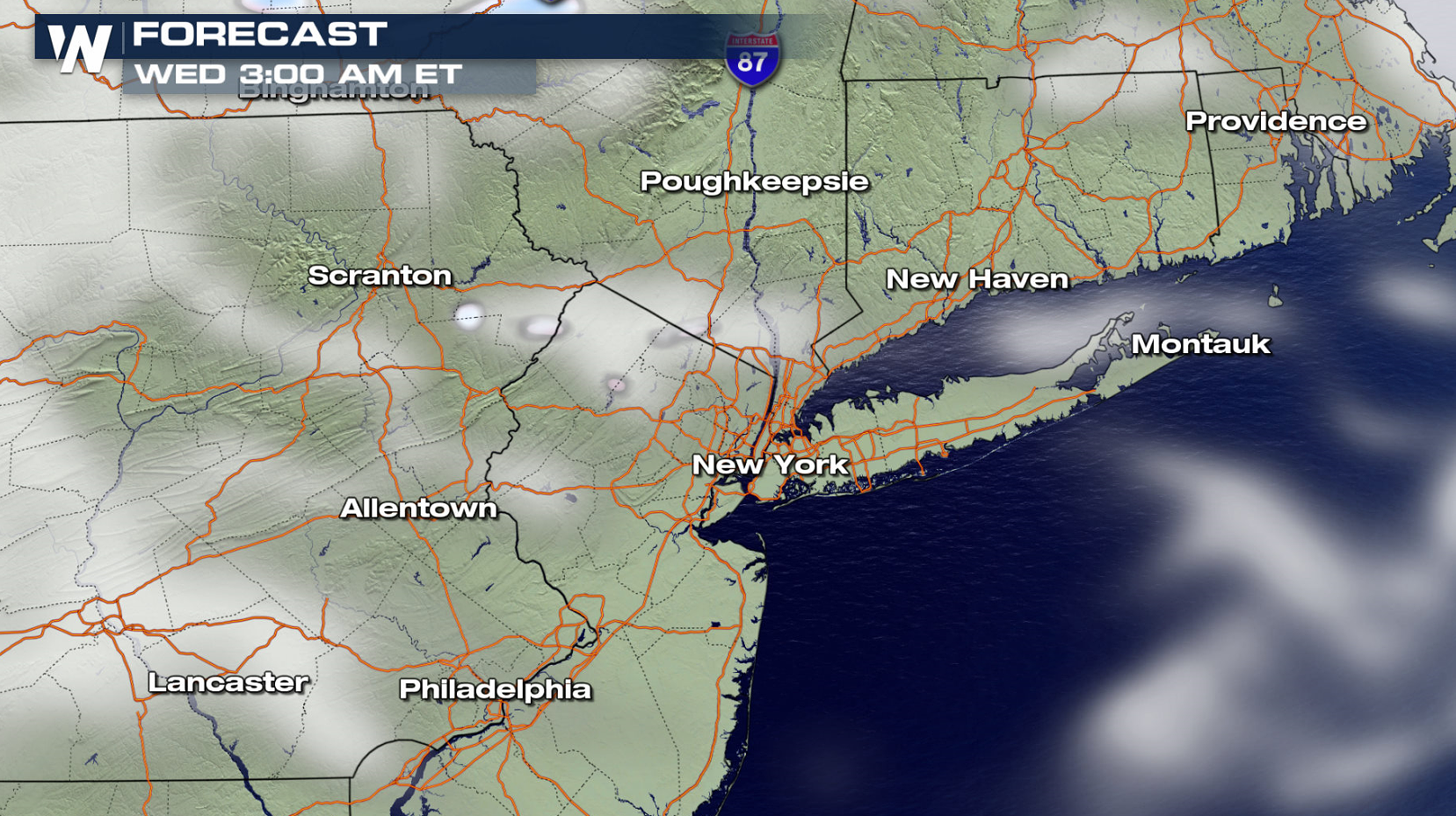 The mercury will be in the upper 30s as the calendar turns to 2020 in the Tri-State area.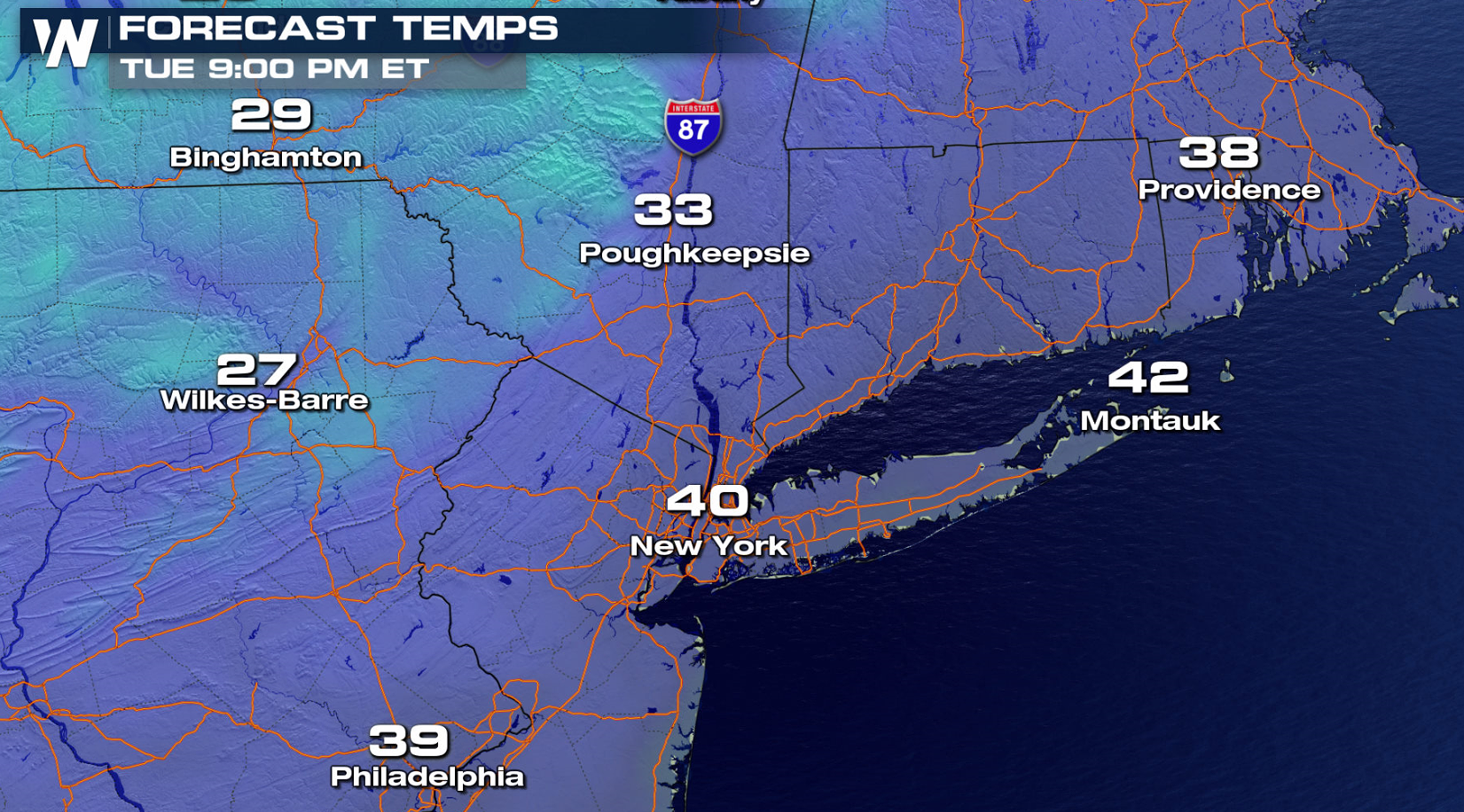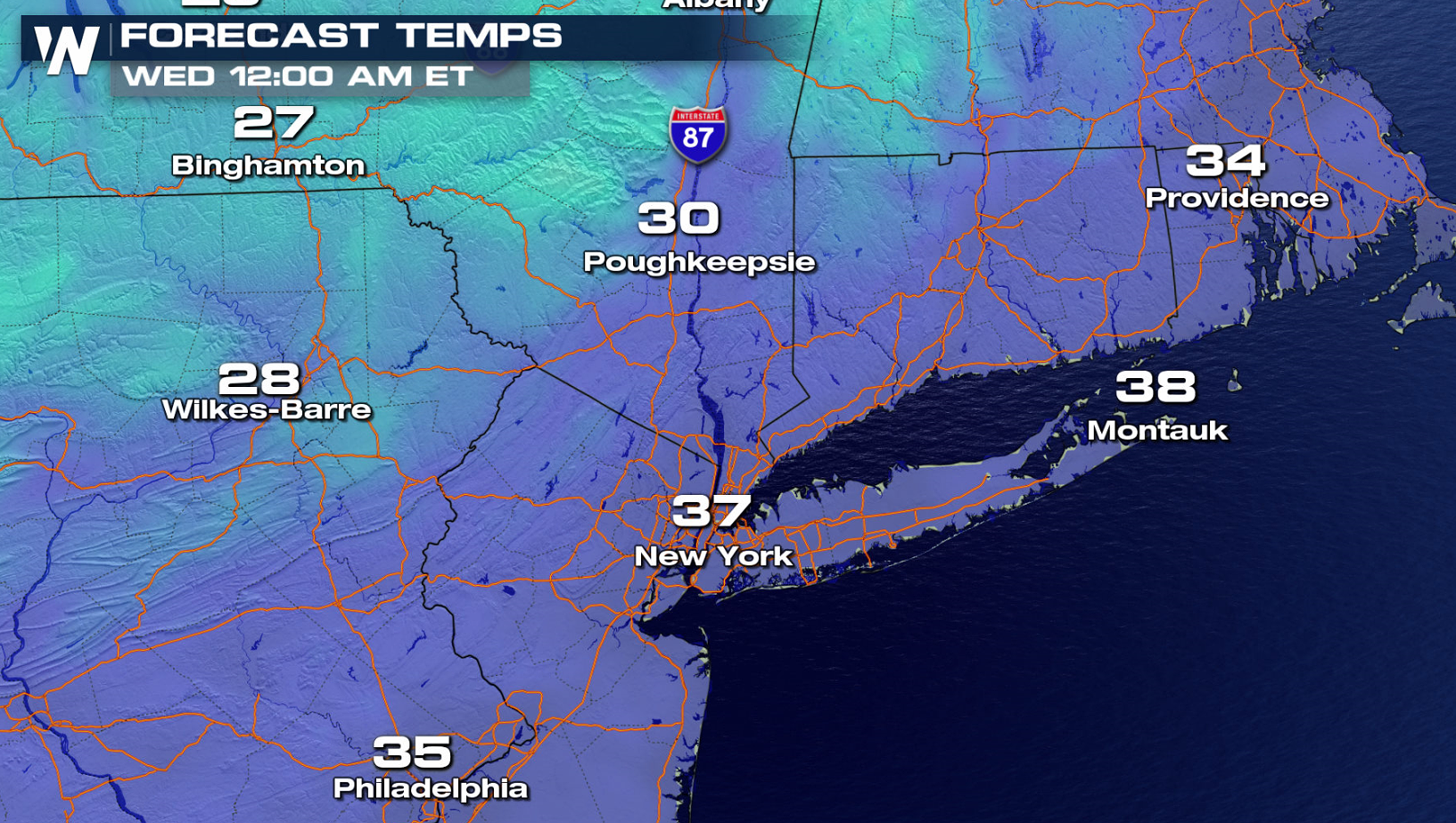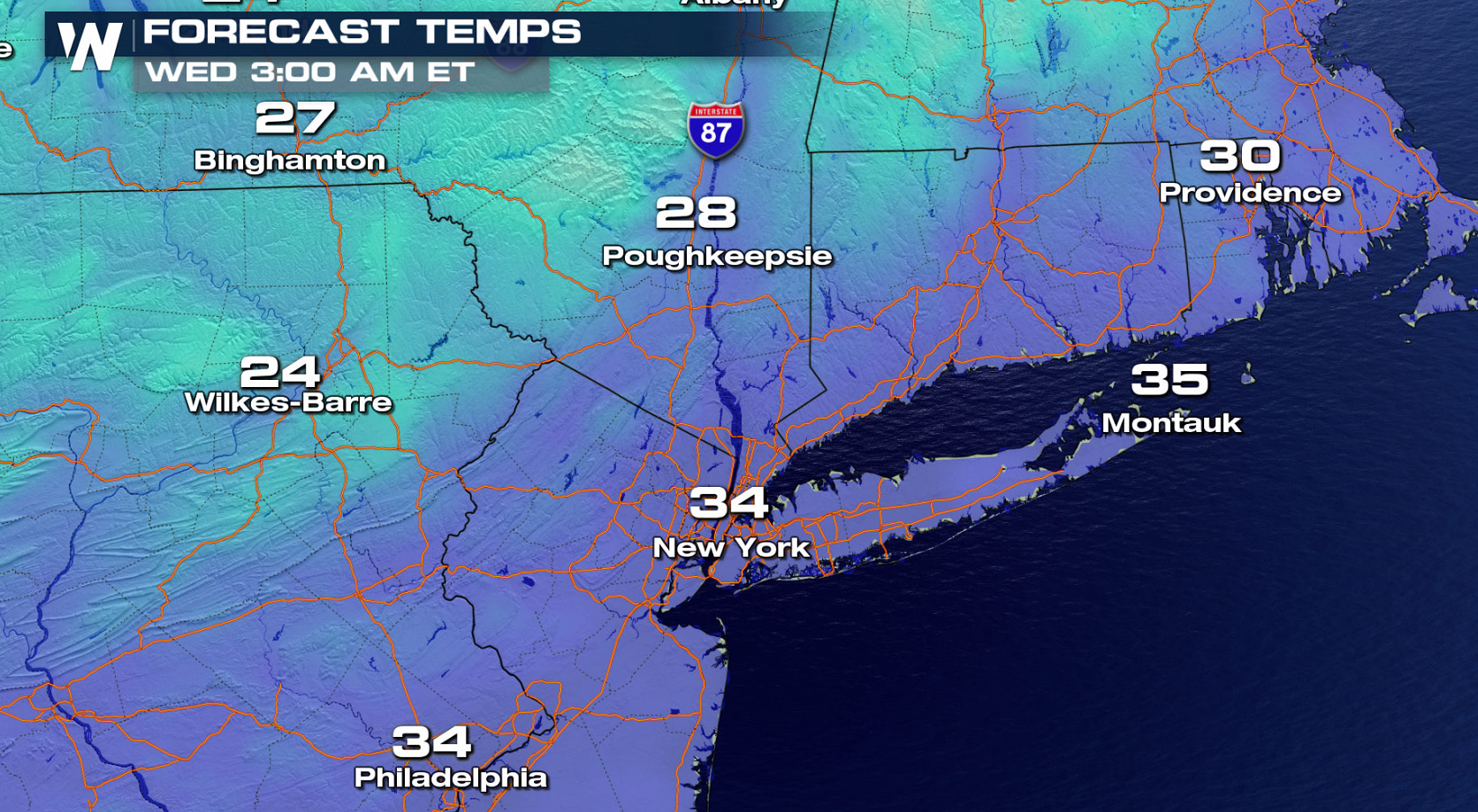 The 131st Tournament of Roses Parade in Pasadena, California on New Years Day morning will see sunshine and dry weather conditions.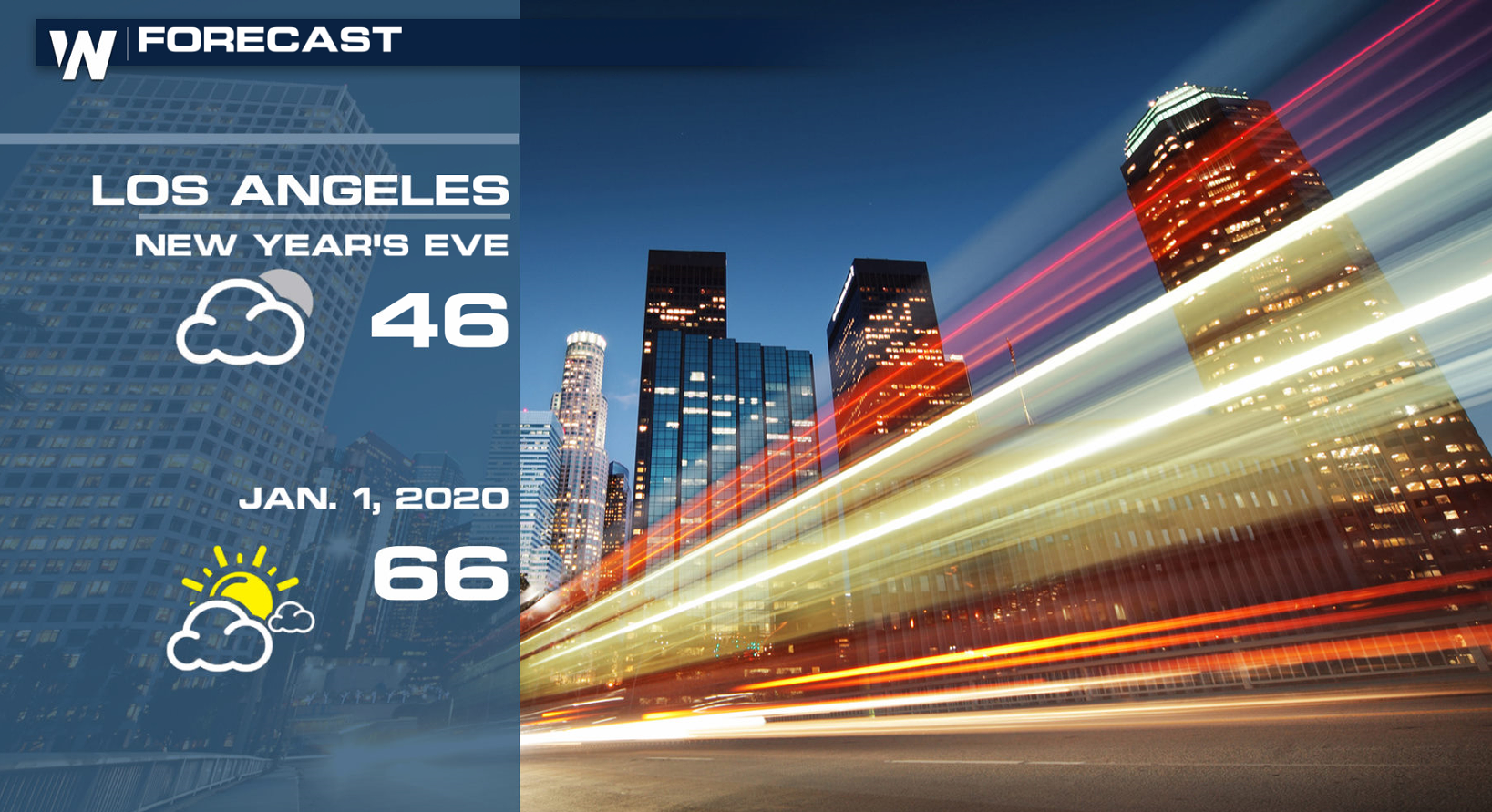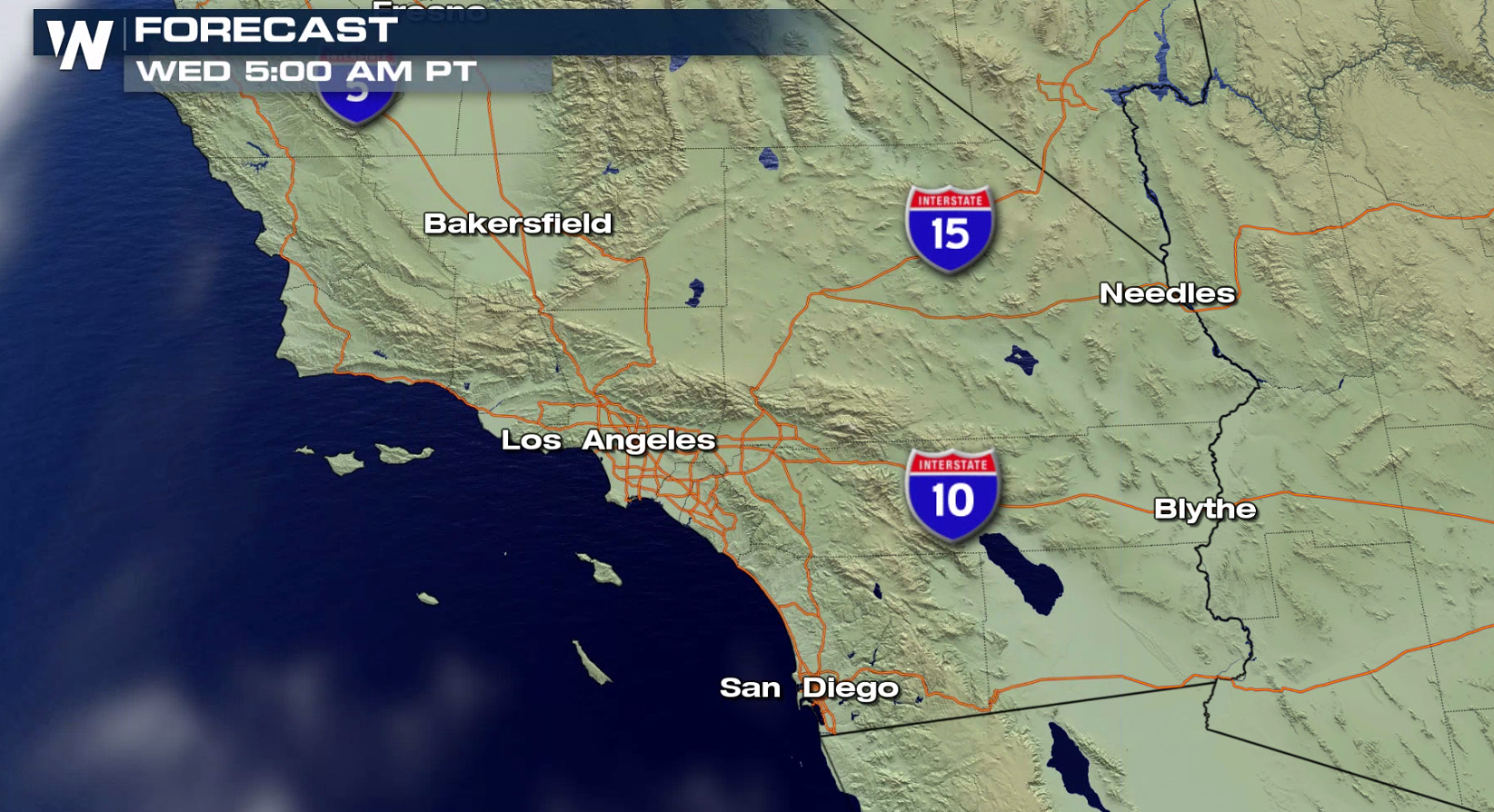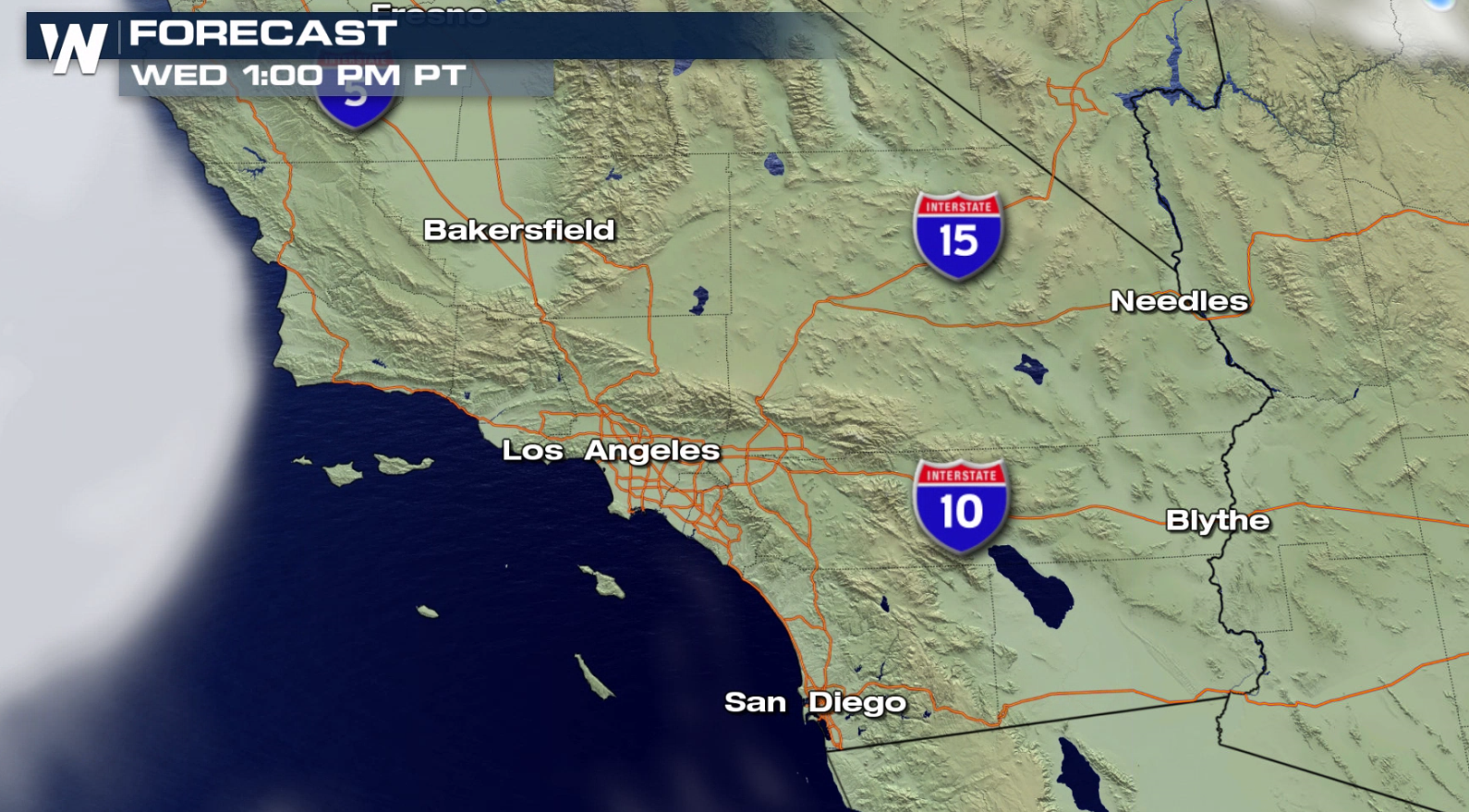 Temperatures in Southern California will be warming through the 50s and into the 60s during the parade.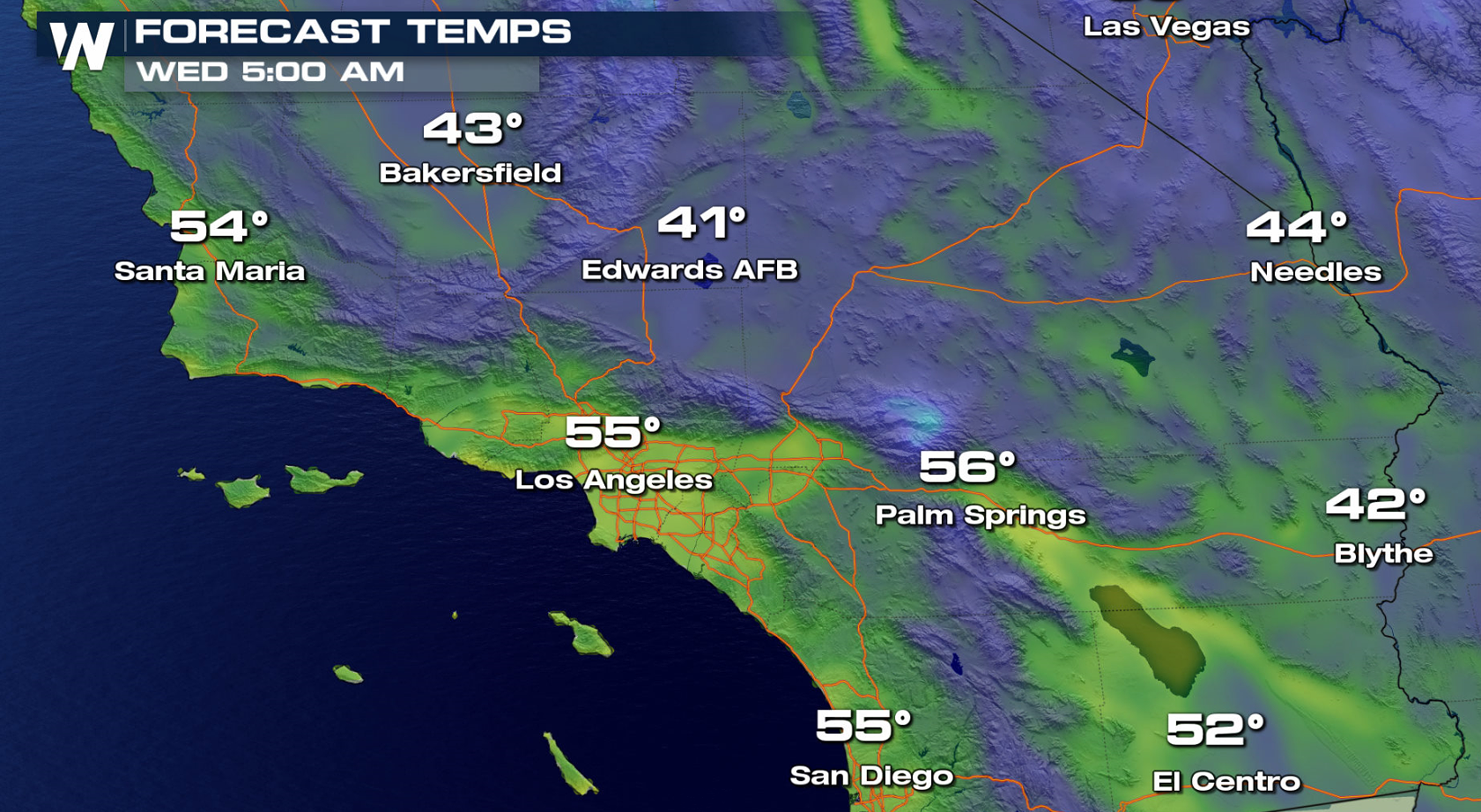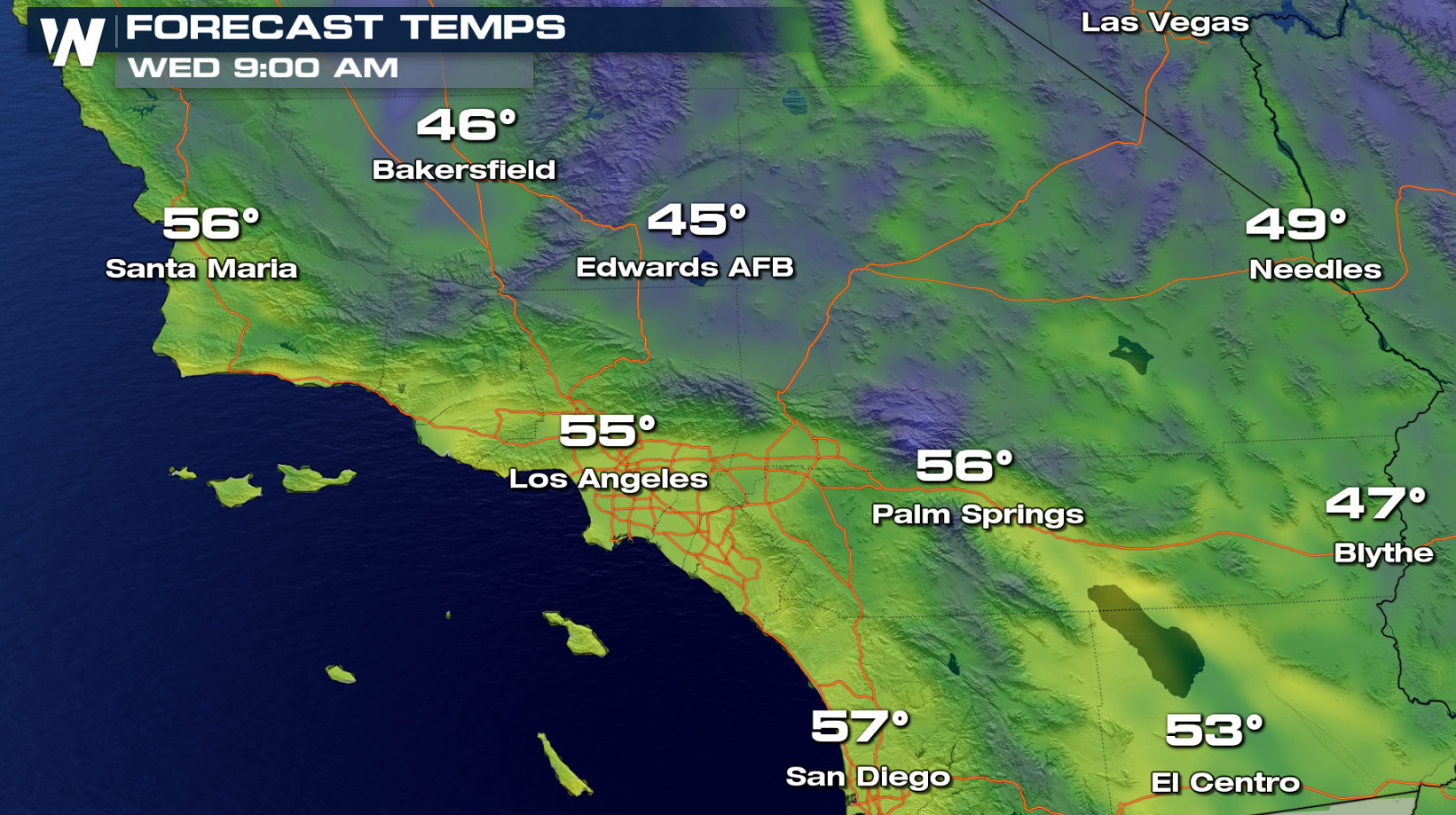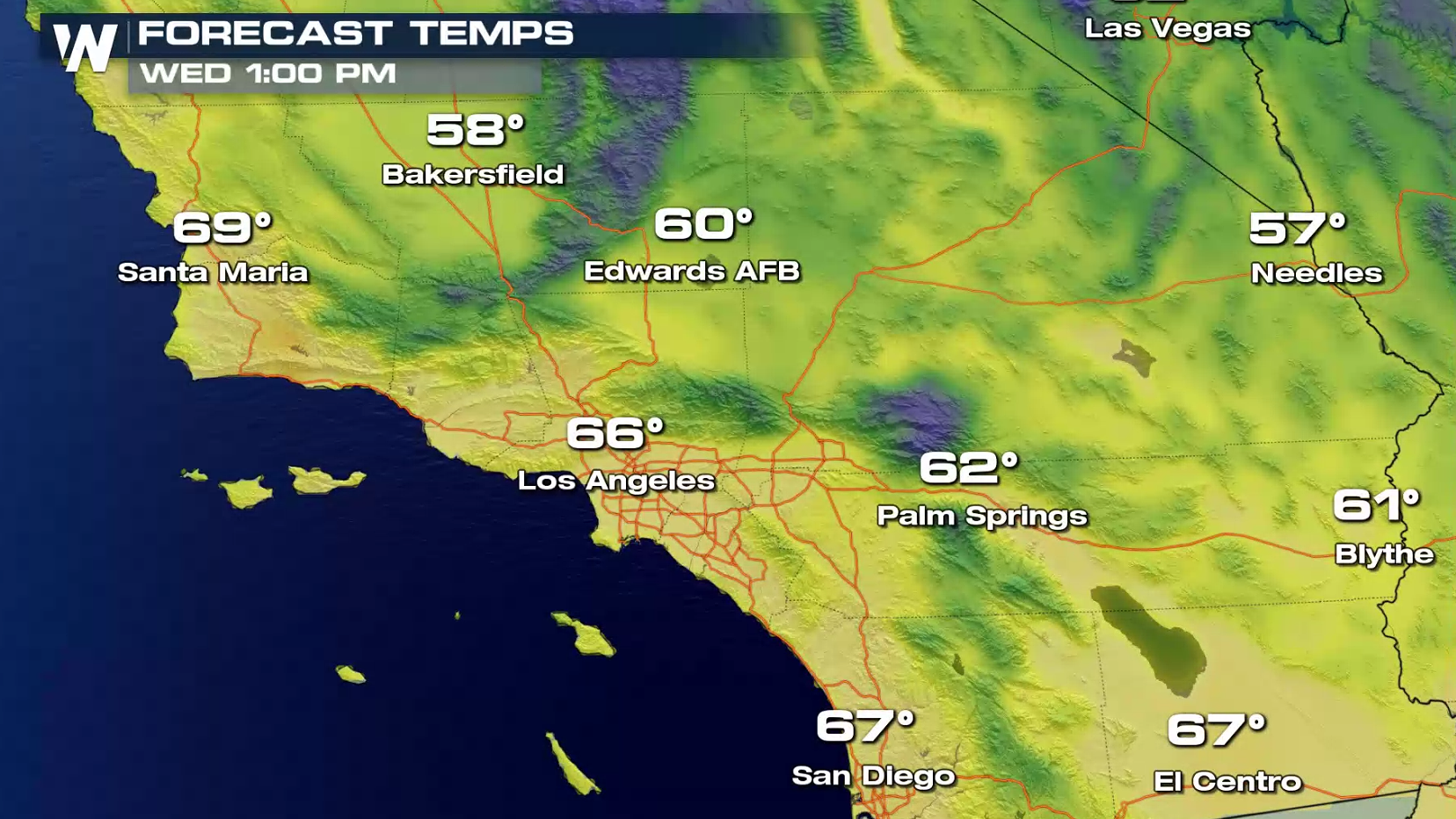 Here's a look at the forecast for Las Vegas, Miami and Chicago to bring in the New Year: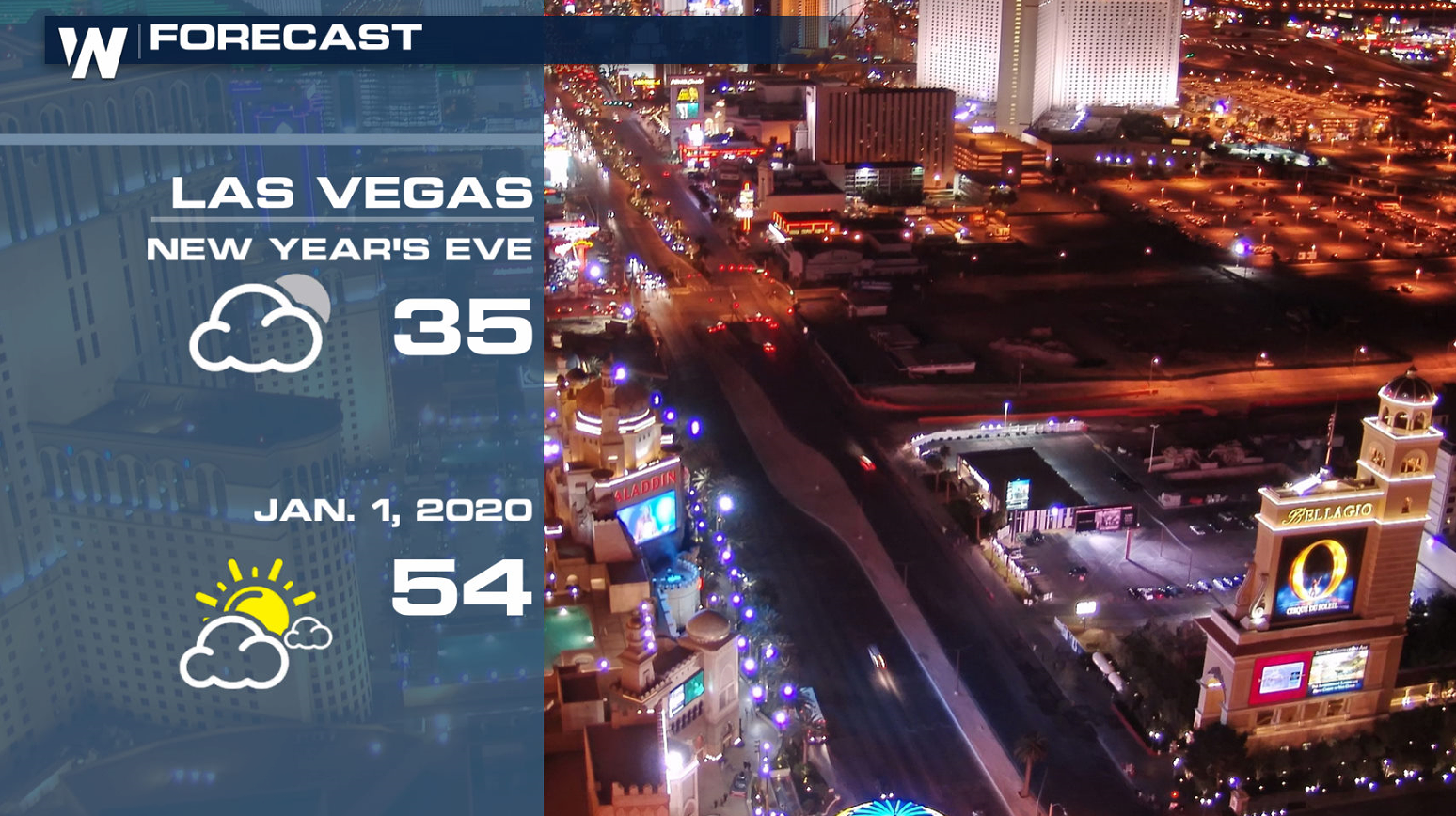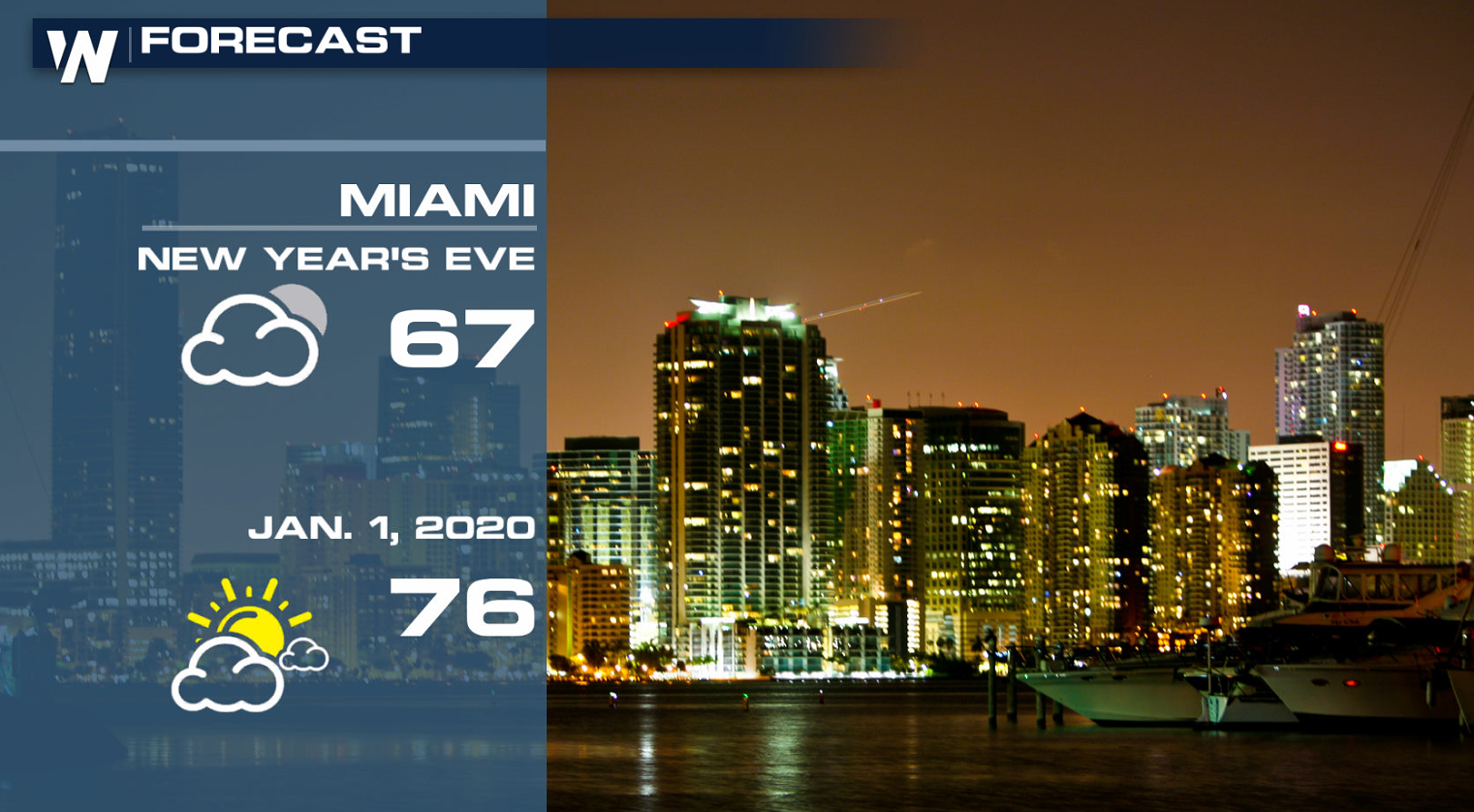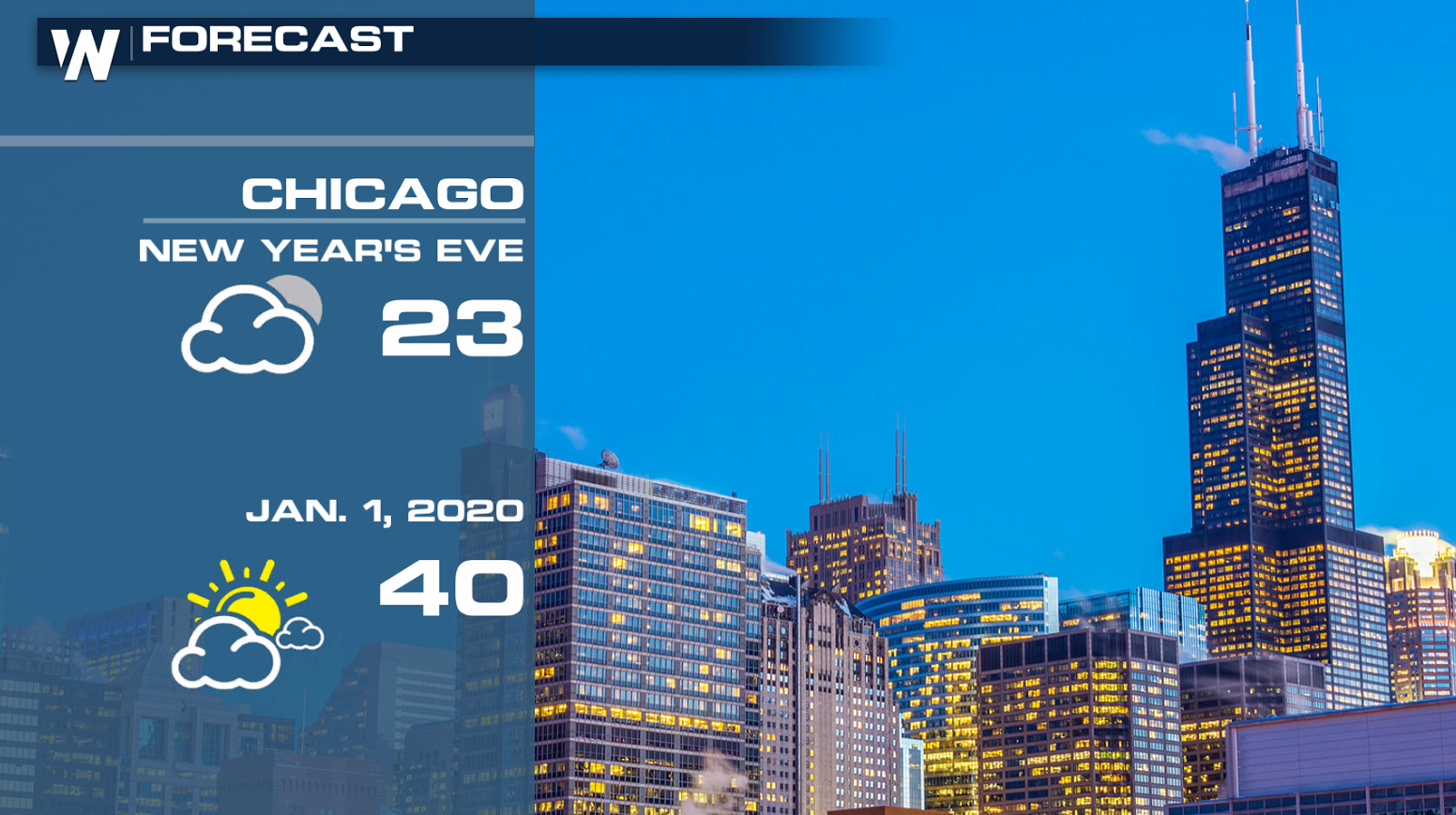 WeatherNation wishes everyone has a wonderful New Years Eve and Day!