All has been quiet in the tropics since Hurricane Michael roared ashore last Wednesday.  But hurricane season is not over.  And on Friday morning, a new system formed in the eastern Pacific.  The National Hurricane Center issued their first advisory on Tropical Depression Twenty-Three-E. The system is south of Guatemala, and about 115 miles south-southeast of Tapachula Mexico. Maximum sustained winds are 35 mph.  Movement is to the west-northwest, very slowly, at 2 mph.  At the time of this article, there are no coastal watches or warnings in effect.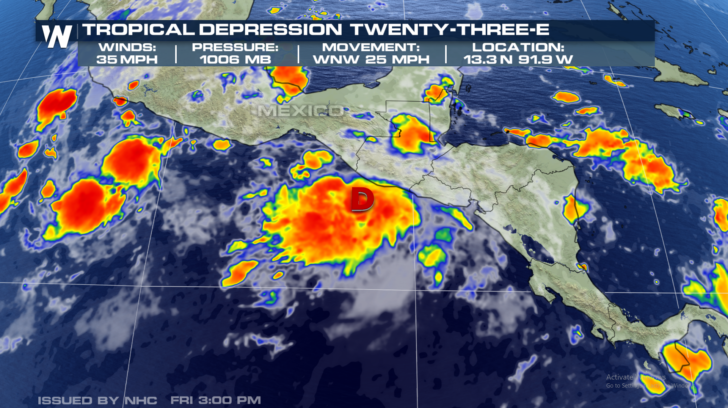 On the forecast track, the center of the depression is expected to remain south of the coasts of Guatemala and southern Mexico through early next week. Strengthening is forecast during the next few days, and the depression is expected to become a tropical storm later today.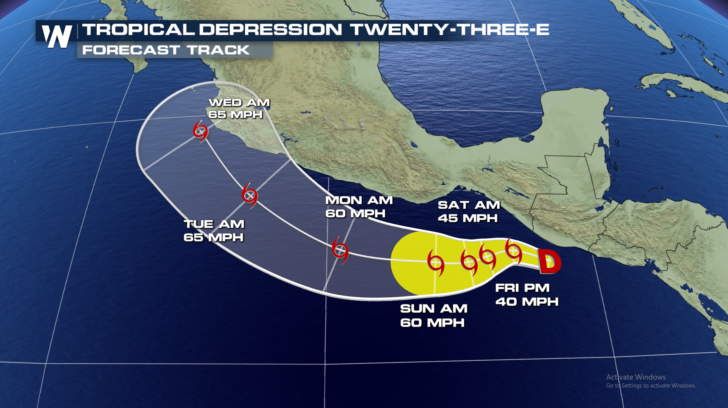 All but one of the various hurricane models keep the system just off the coastline of Central America and Mexico through Wednesday.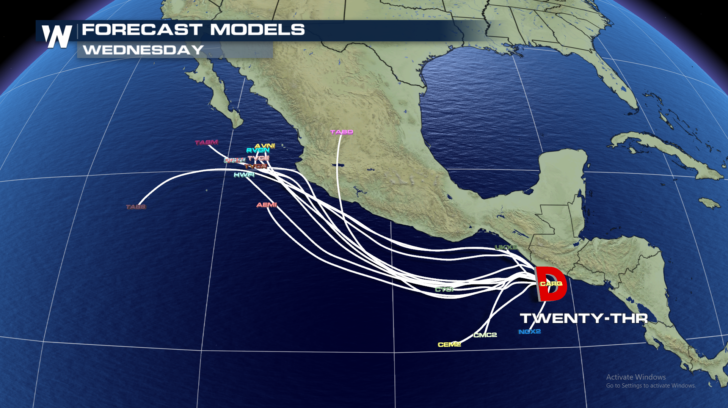 But the system will stay close enough to the coastline to produce a good deal of rain.  In fact, heavy rain and flooding are the main threats with this tropical system.  Through Wednesday morning, the depression is expected to produce 5 to 10 inches of rain, with local amounts up to 15 inches, across portions of El Salvador and southern Guatemala.  3 to 6 inches of rain, with local amounts up to 10 inches, are expected near the Pacific coast of southeastern Mexico.  This rainfall could produce life-threatening flash flooding and landslides within mountainous terrain. If the depression becomes a tropical storm, it would become Tropical Storm Vicente.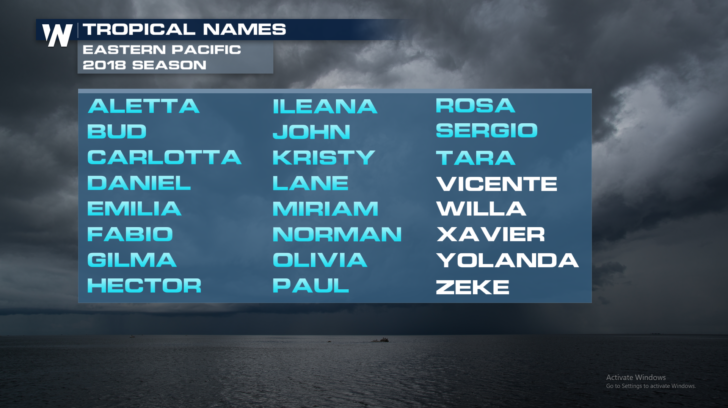 Meanwhile, things are still quiet in the Gulf of Mexico, the Caribbean, and the Atlantic Ocean... for now.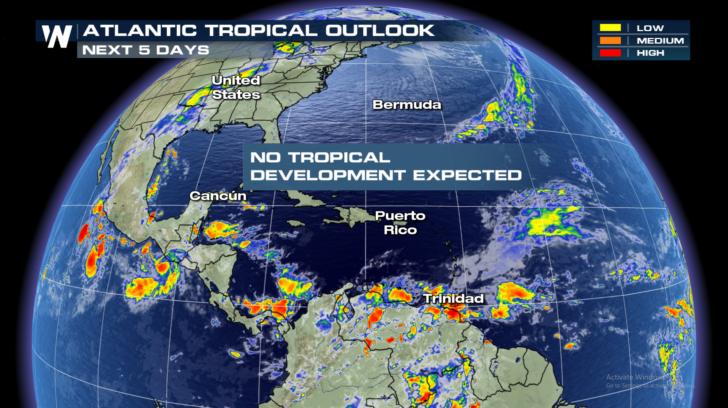 Stay tuned to WeatherNation for the very latest information on the tropics, and for all of your weather needs. For WeatherNation:  Meteorologist
Matt Monroe