Three EF-0 tornadoes touched down in southern Wisconsin on Tuesday, the National Weather Service (NWS) offices in Milwaukee and La Crosse confirmed on Wednesday. A pair of EF-0 twisters took place in southwestern Wisconsin's Lafayette County, while
another took place
in Grant County.
According to WeatherNation affiliate WMTV in Madison
, some damage was reported in the Lafayette County area, mainly in the form of downed trees and branches. The NWS La Crosse office said there wasn't any damage from the Grant County tornado. Below is a look at some crop damage, reported by Lafayette County Emergency Management:
Maximum winds with one of the Lafayette County tornadoes
was estimated to be around 70 miles-per-hour
(MPH), another was estimated to have max winds 80 MPH. The Grant County twister had max winds of 65 MPH. According to the
Storm Prediction Center's (SPC) official database
, these were just the fifth, sixth and seventh tornado reports so far in 2018 in the state of Wisconsin. This may not be the end of the severe weather this week, however. More storms are in the forecast for southern Wisconsin on Friday and Saturday, although the area is expected to get at least a bit of a breather from consistent rounds of heavy rain that they've seen the last few weeks.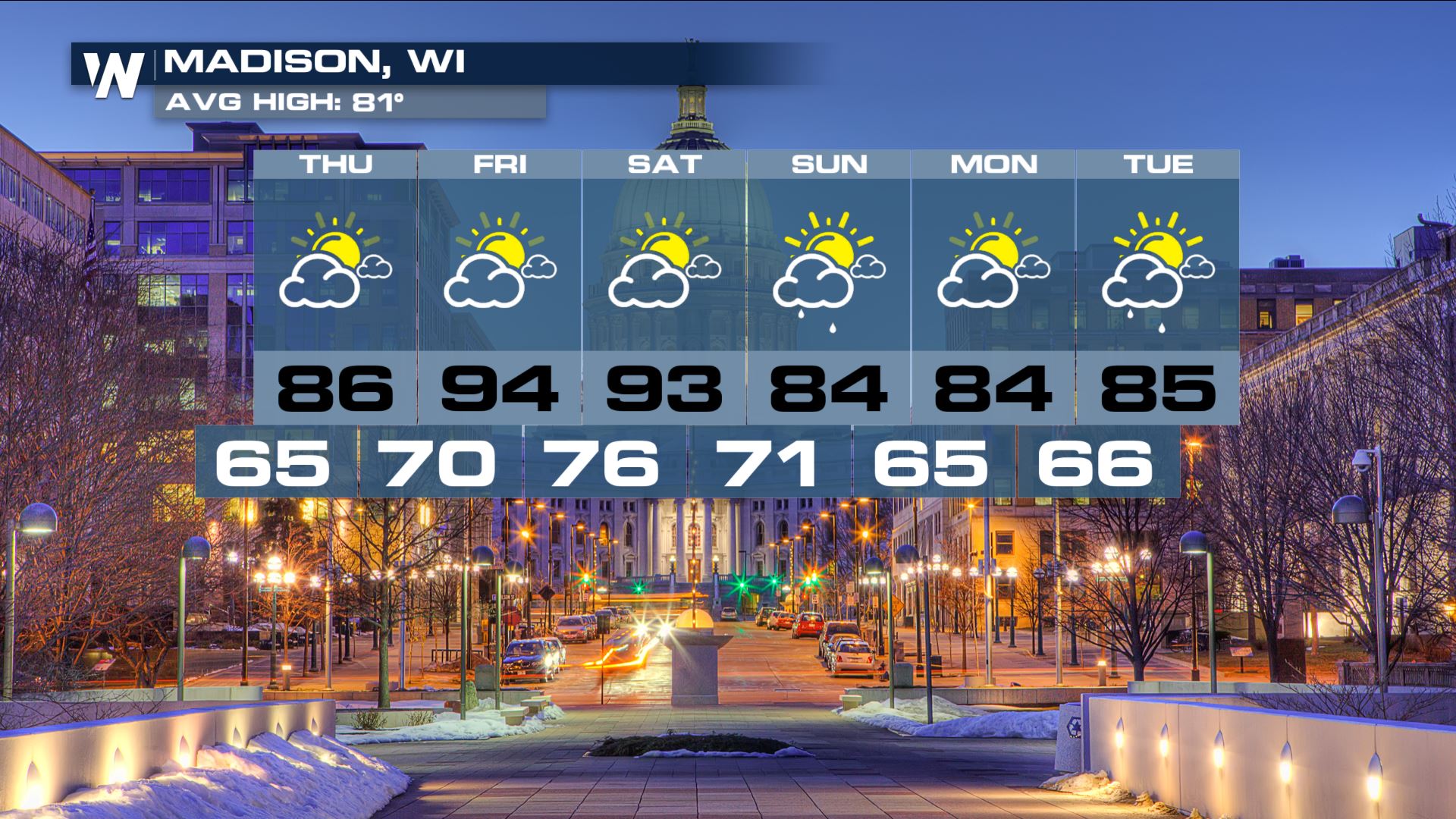 Stay with WeatherNation for the latest. For WeatherNation: Meteorologist Chris Bianchi https://twitter.com/i/status/1011795667897864193