We are transitioning from talking about winter weather and below average temperatures to a warm up with thunderstorms across the south.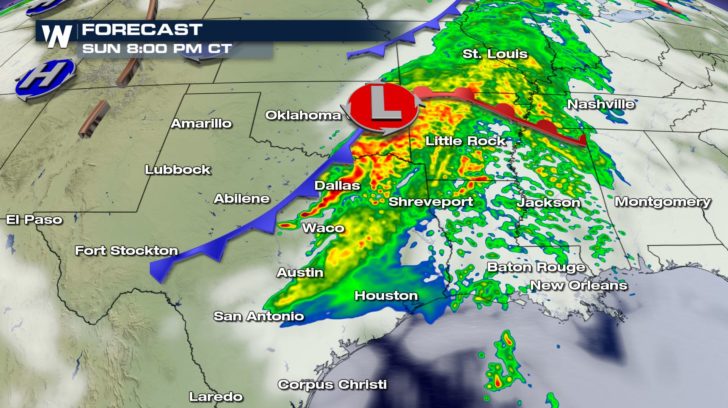 The Storm Prediction Center has a general thunderstorm risk across eastern Texas and into Louisiana and southern Mississippi but also a marginal risk near the Houston area. A low pressure system swings through bringing clouds and taps into the Gulf of Mexico moisture. Instability will lead to rumbles of thunder but as the line develops, an isolated strong to severe storm will be possible.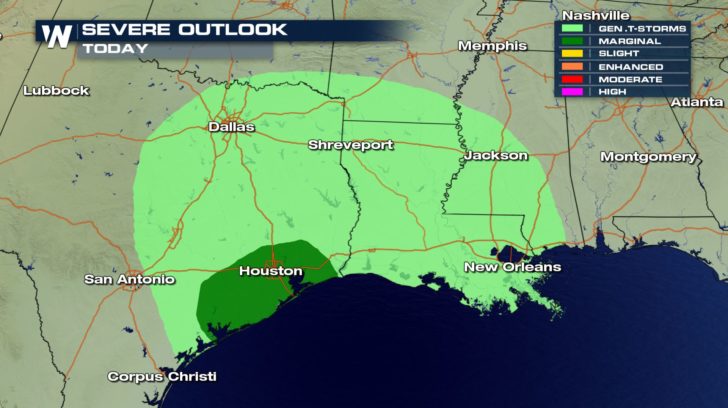 The cold front could storms with pea sized hail and gusts up to 30 to 40 mph.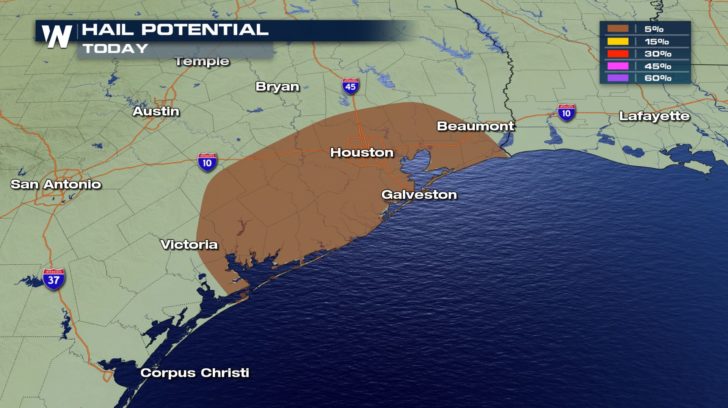 The low continues with showers and storms overnight into Louisiana and Mississippi. Any light sleepers, may have a difficult time sleeping tonight across the Gulf Coast.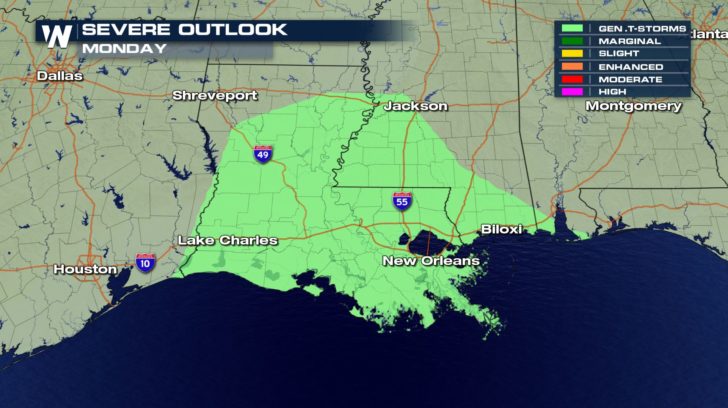 Now, generally, rain won't be too impressive but coastal Louisiana and Mississippi could pick up several inches of liquid precipitation into Monday evening.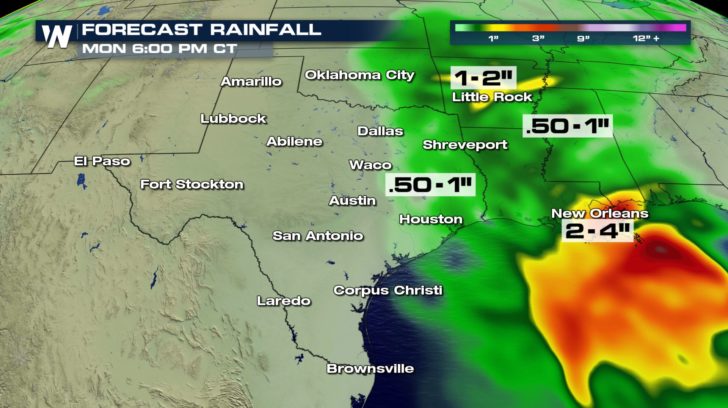 All that rain in a short period of time could lead to flash flooding. The National Weather Service has Flash Flood Watches in place for that exact reasoning.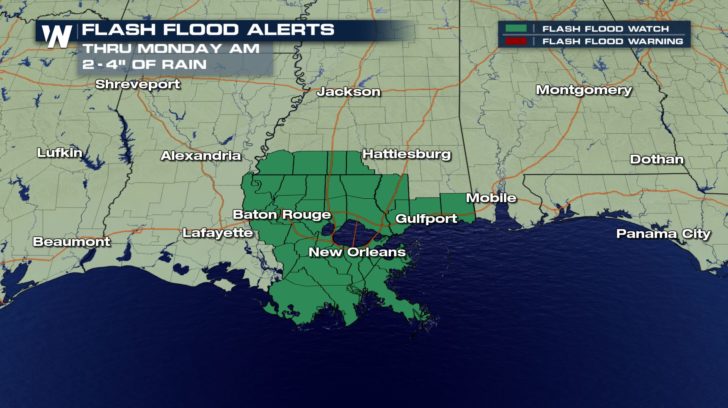 For WeatherNation, Meteorologist Kate Mantych