Parts of New Mexico and far west Texas could see some isolated severe storms today.  We are not looking a big threat for tornadoes, but the threat for damaging winds and large hail will be possible within any storms that develop. A large area of low pressure will be moving over the Four Corners today...setting up the potential for severe storms.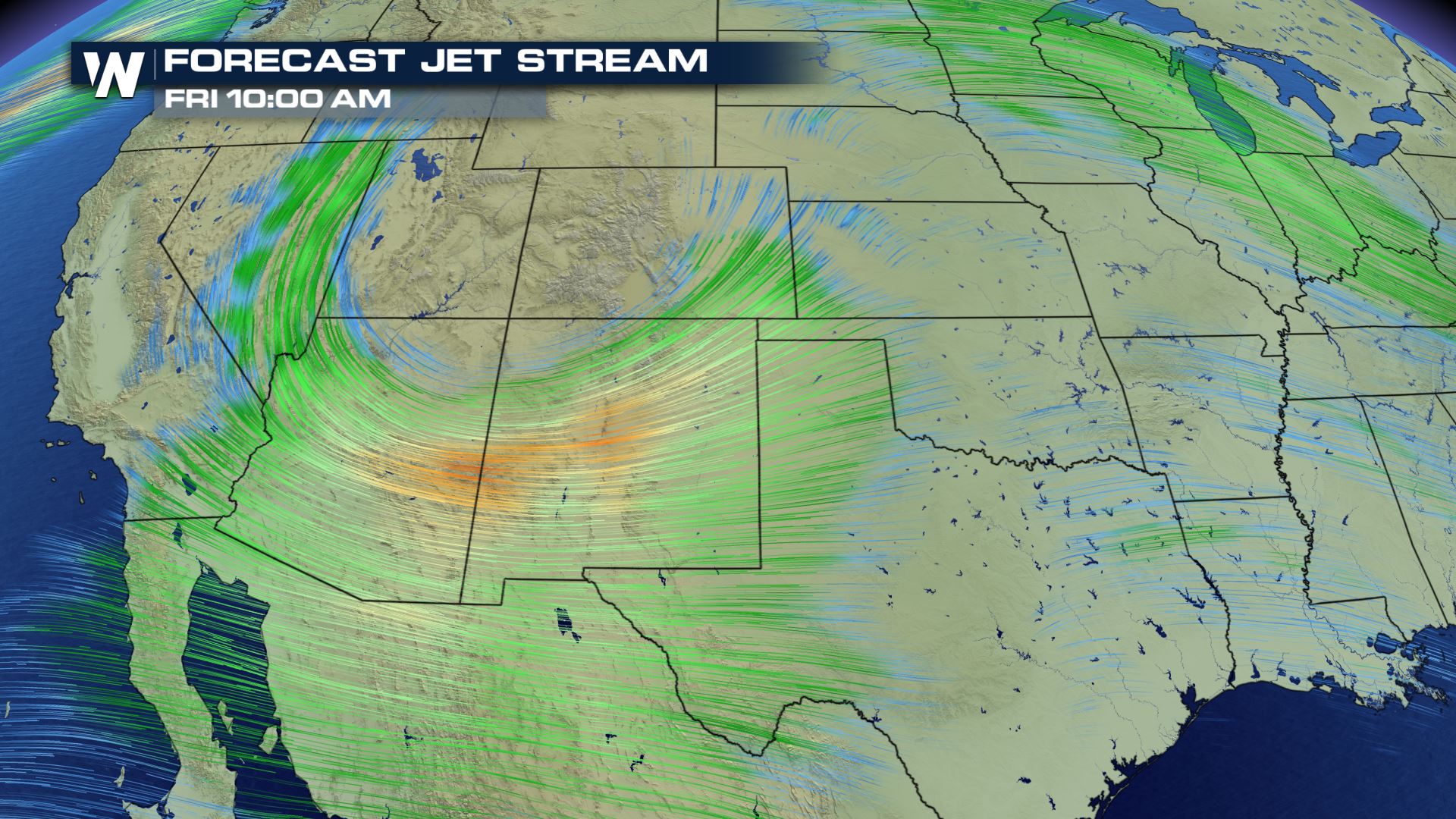 Severe Outlook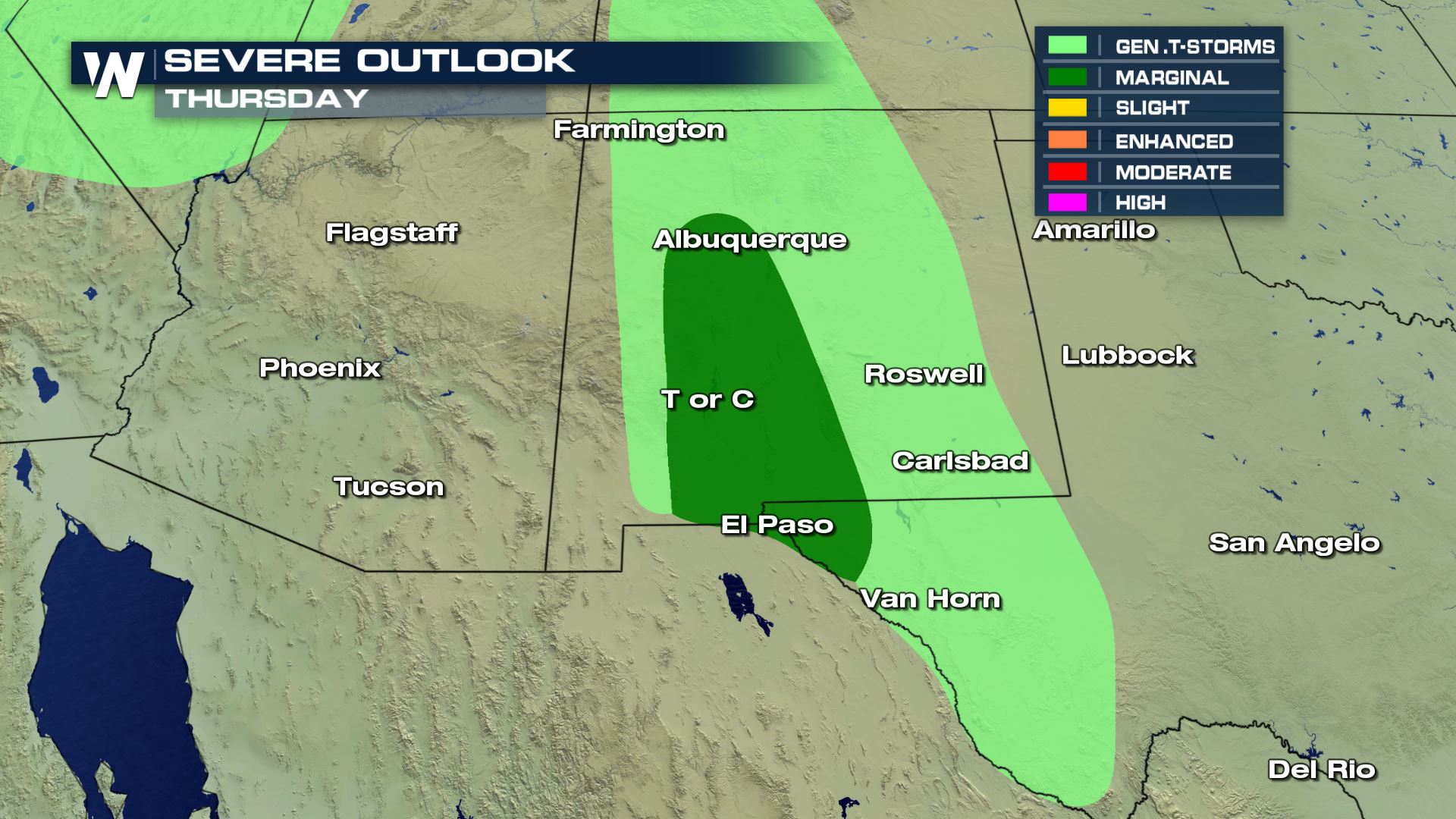 Marginal Risk of severe weather today from Albuquerque south to El Paso.  These are the areas that could see an isolated severe storm later today.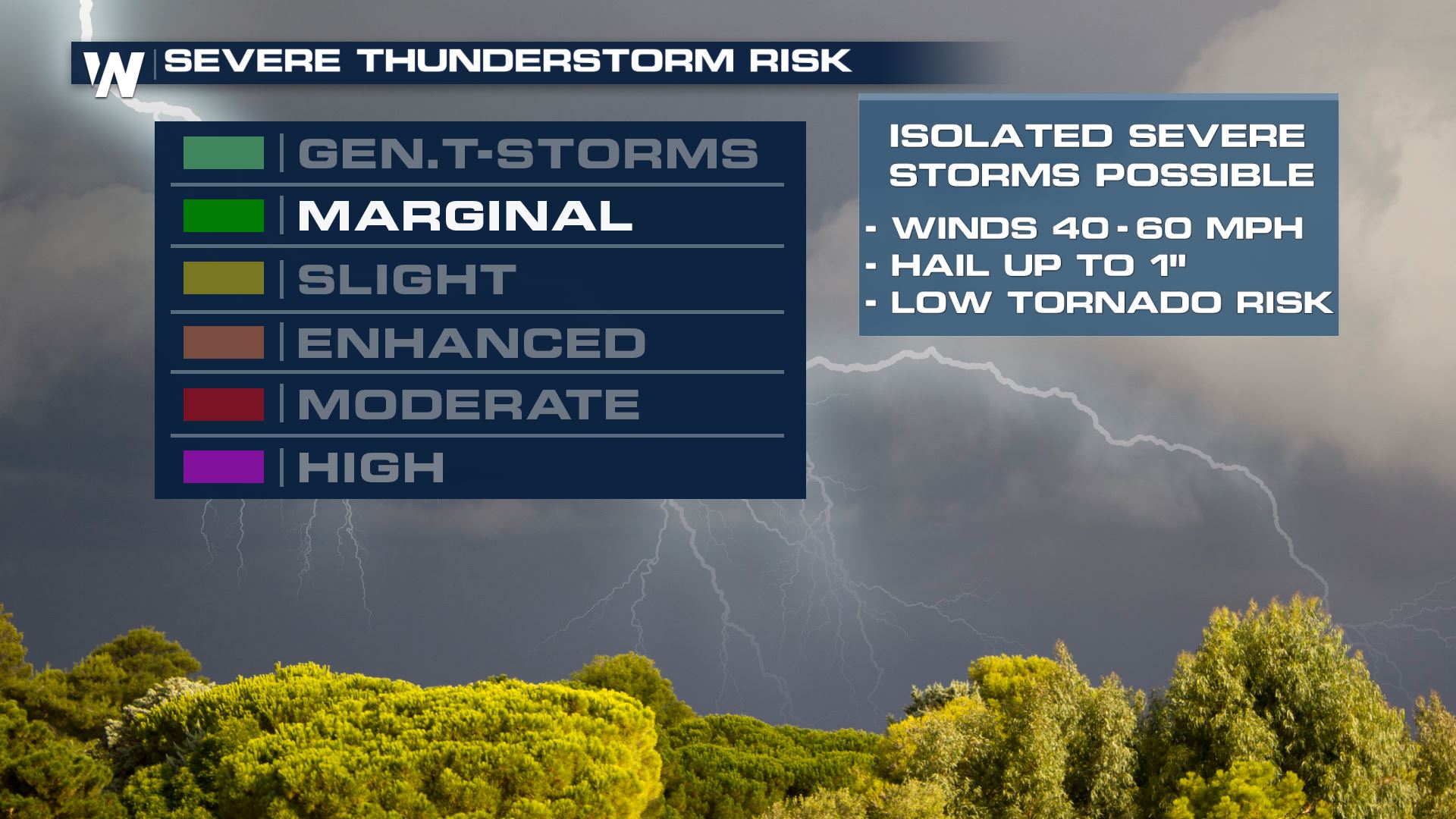 Severe Weather Threats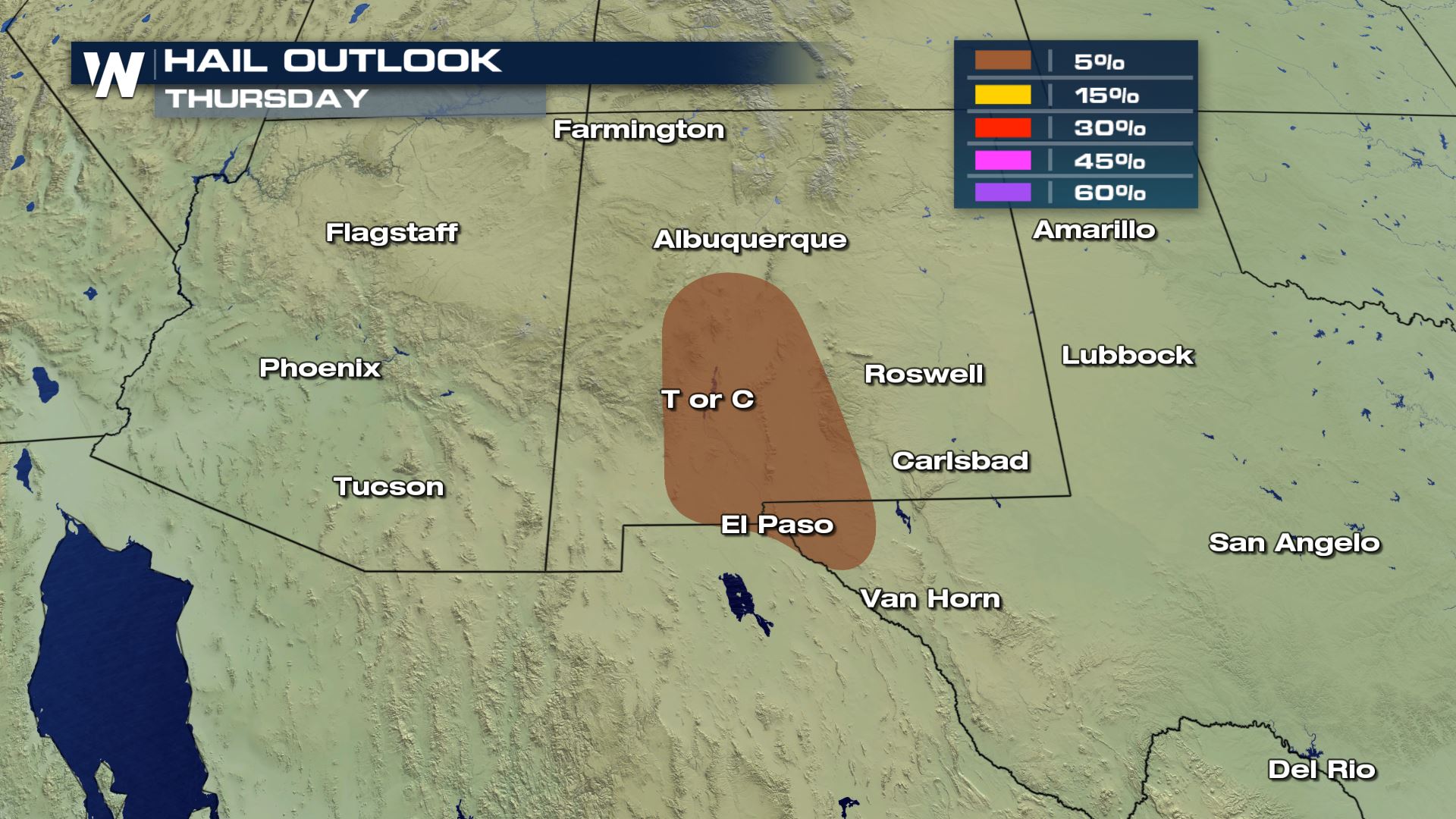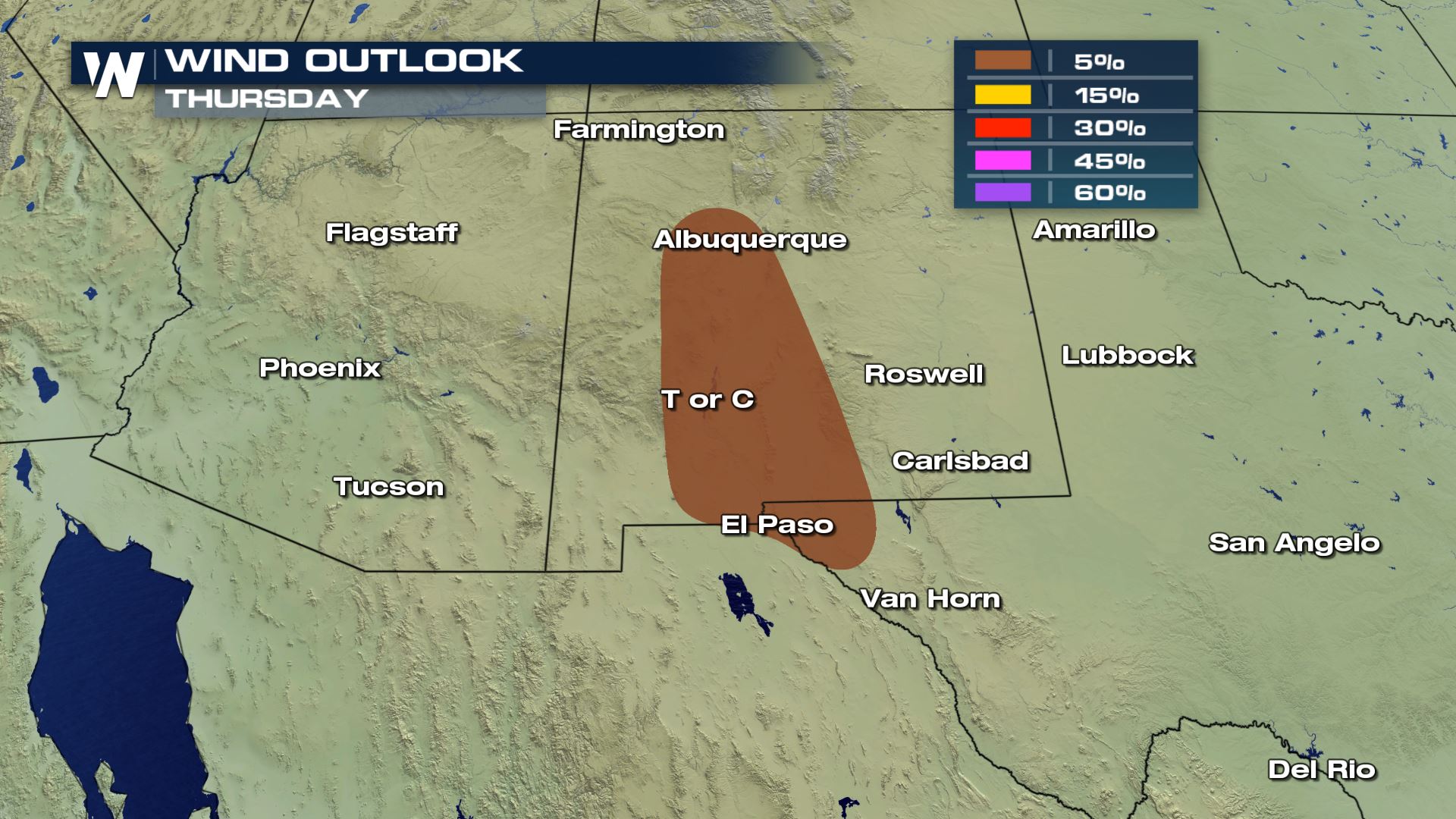 Damaging winds over 60 mph and hail up to 1" in diameter will be possible in these areas.  The tornado risk is much lower and it should not be a risk with today's storm chances.
Forecast
Here is the latest timing of when these storms should fire up.  Right now it looks like this will be an afternoon and evening event.  Brief pockets of heavy rain will also be possible withing some of the stronger storms.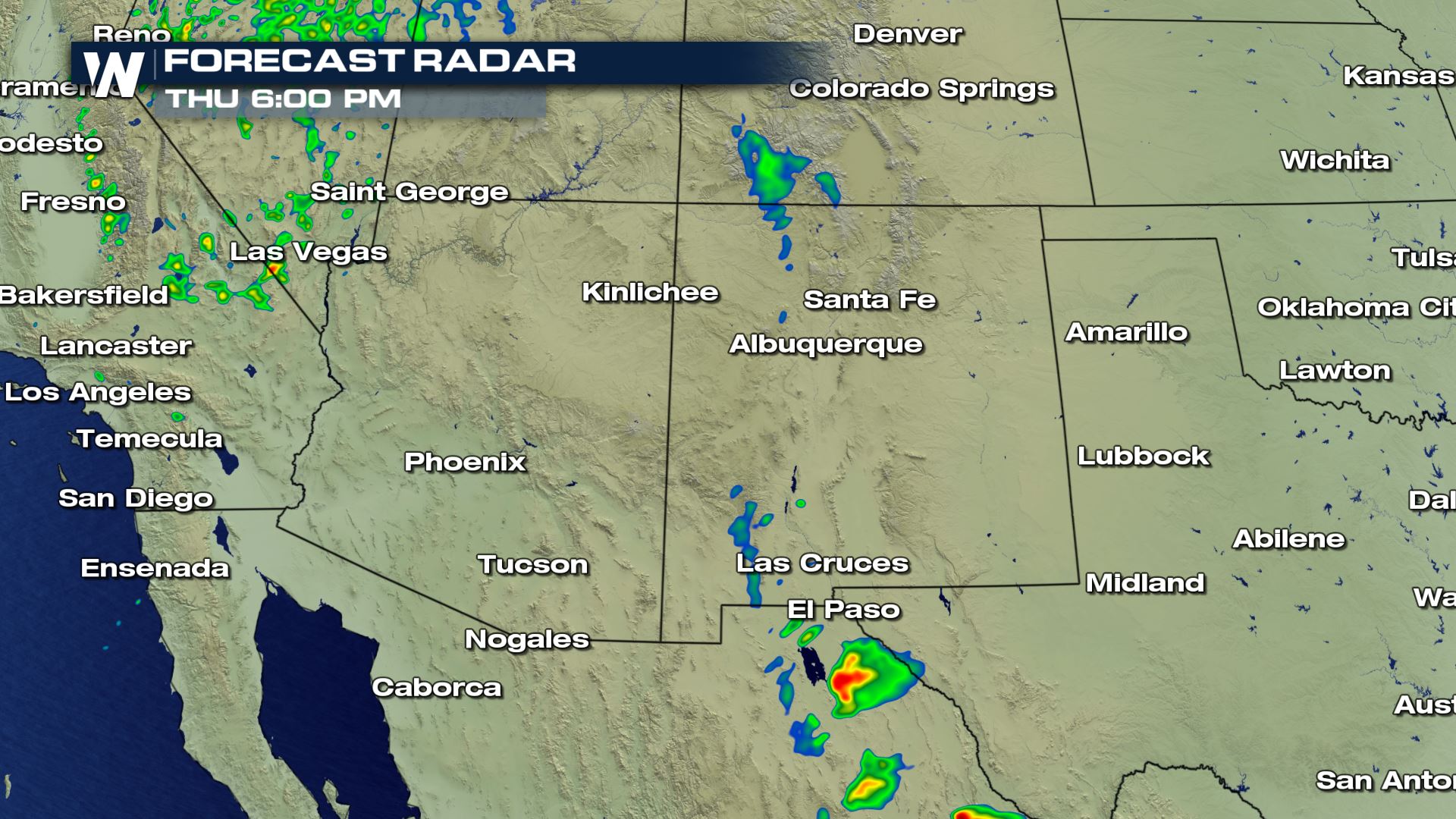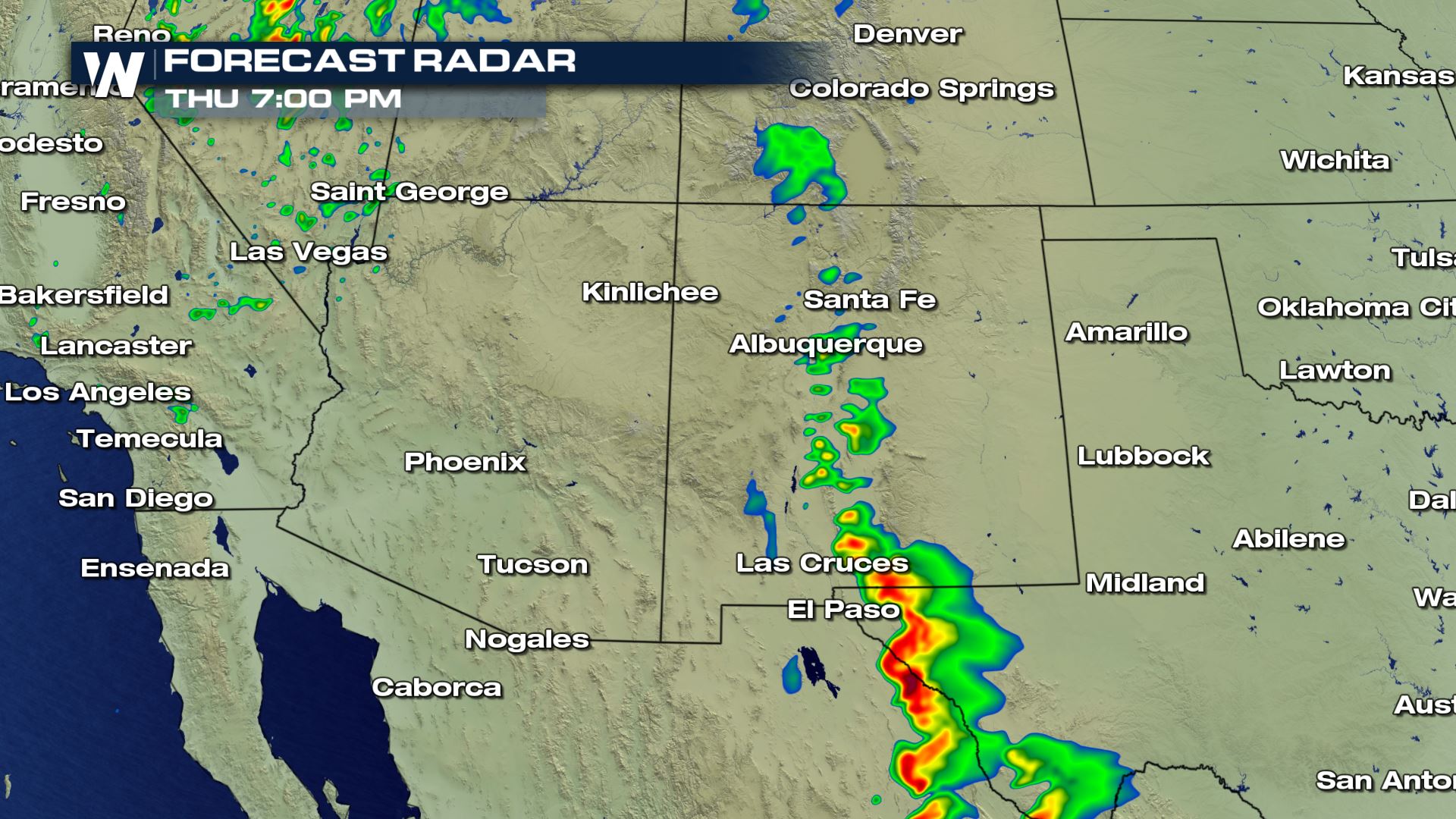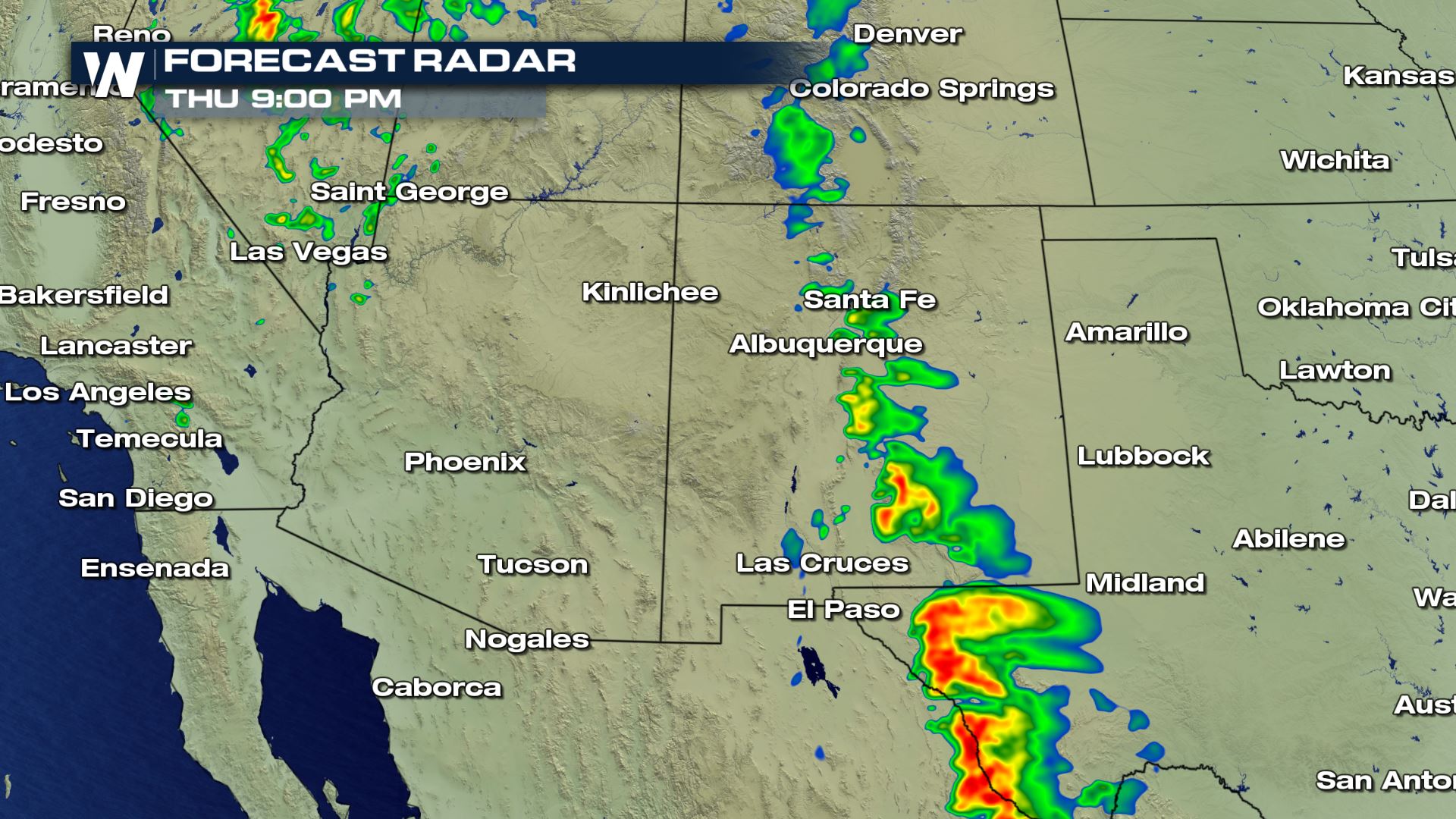 Stay tuned to
WeatherNation
for more updates on today's severe chances.
Meteorologist Patrick Crawford