Here are some of our top weather stories for Wednesday, May 2nd, 2018:
Severe Weather Threat Continues
The threat for severe weather continues across the middle of the nation. Areas from Texas to Michigan are likely to received severe storms - storms that could produce damaging wind, hail and tornadoes. We've already seen large hail, damaging wind and tornadoes across the nation on Tuesday. Again, more of this is on the way for today and potentially through Friday.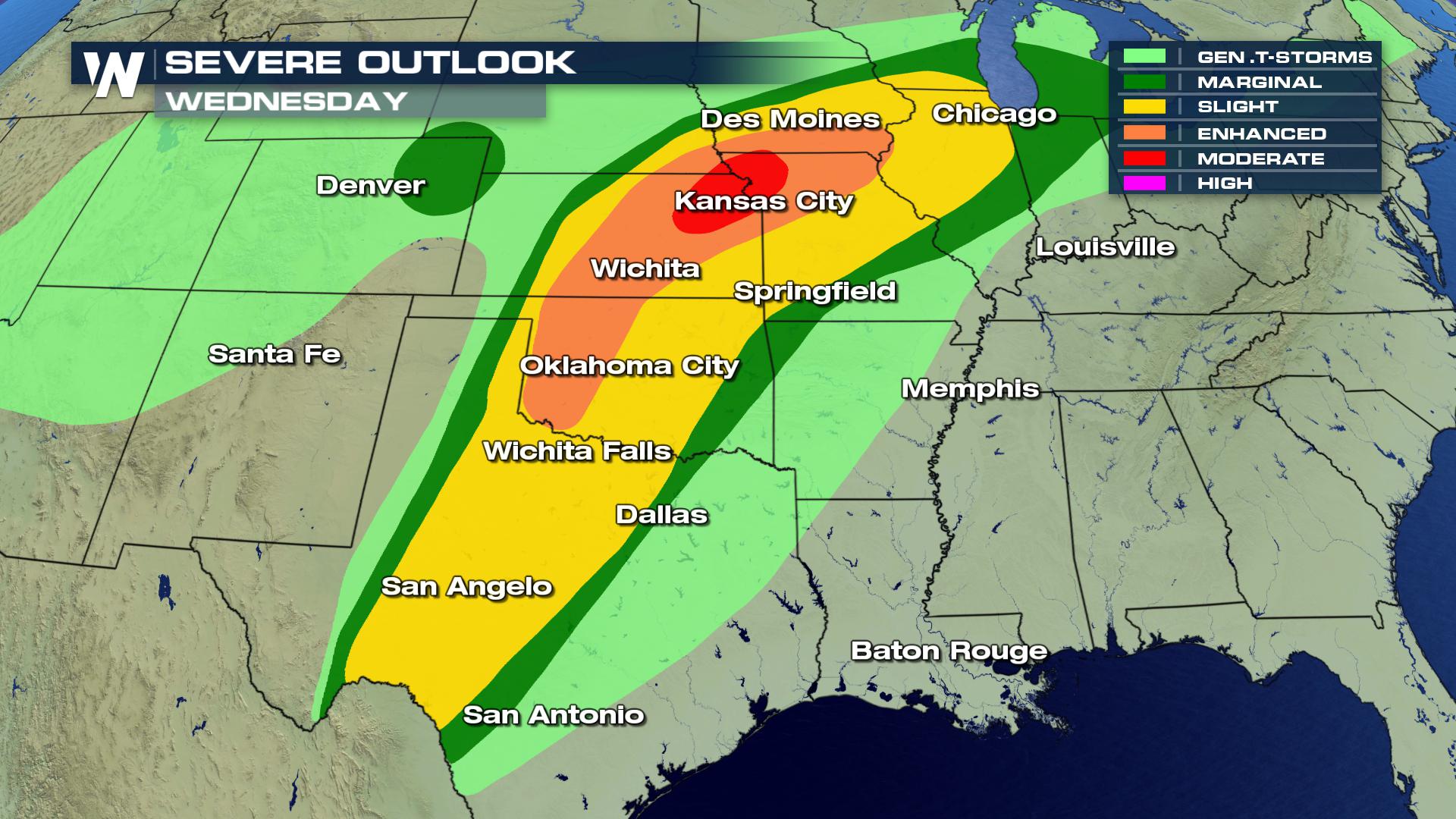 Eastern Warmth
Temperatures are once again expected to soar into the 80s, even 90s, across eastern parts of the nation, after warmth on Tuesday. As the kids would say, people were "living their best lives" on Tuesday. People will continue to "live their best lives" as warmth is expected to linger for most of the eastern United States through the weekend. Its finally feeling like spring for those in the East.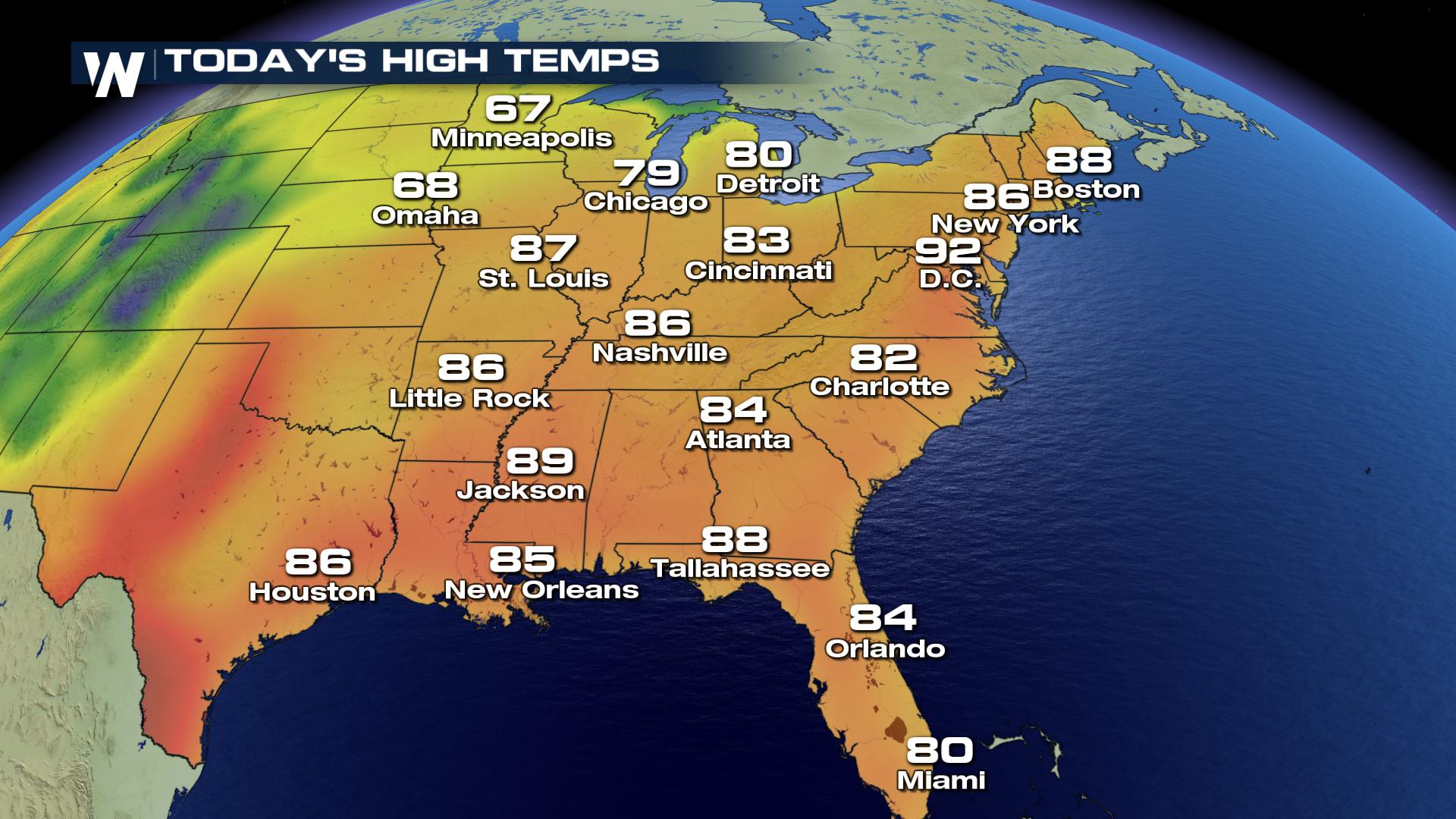 Here We Snow Again - Mountain Snow
As severe weather impacts the middle of the country, winter weather alerts have been issued across parts of the West, from California to Wyoming. In particular for the alerted areas of Wyoming and northern Colorado, 8 to 12 inches of snow is likely in the mountains, with isolated amounts of more than 20 inches of snow possible. This snow threat will be wrap up by Friday as warmth is expected to build across the West this weekend.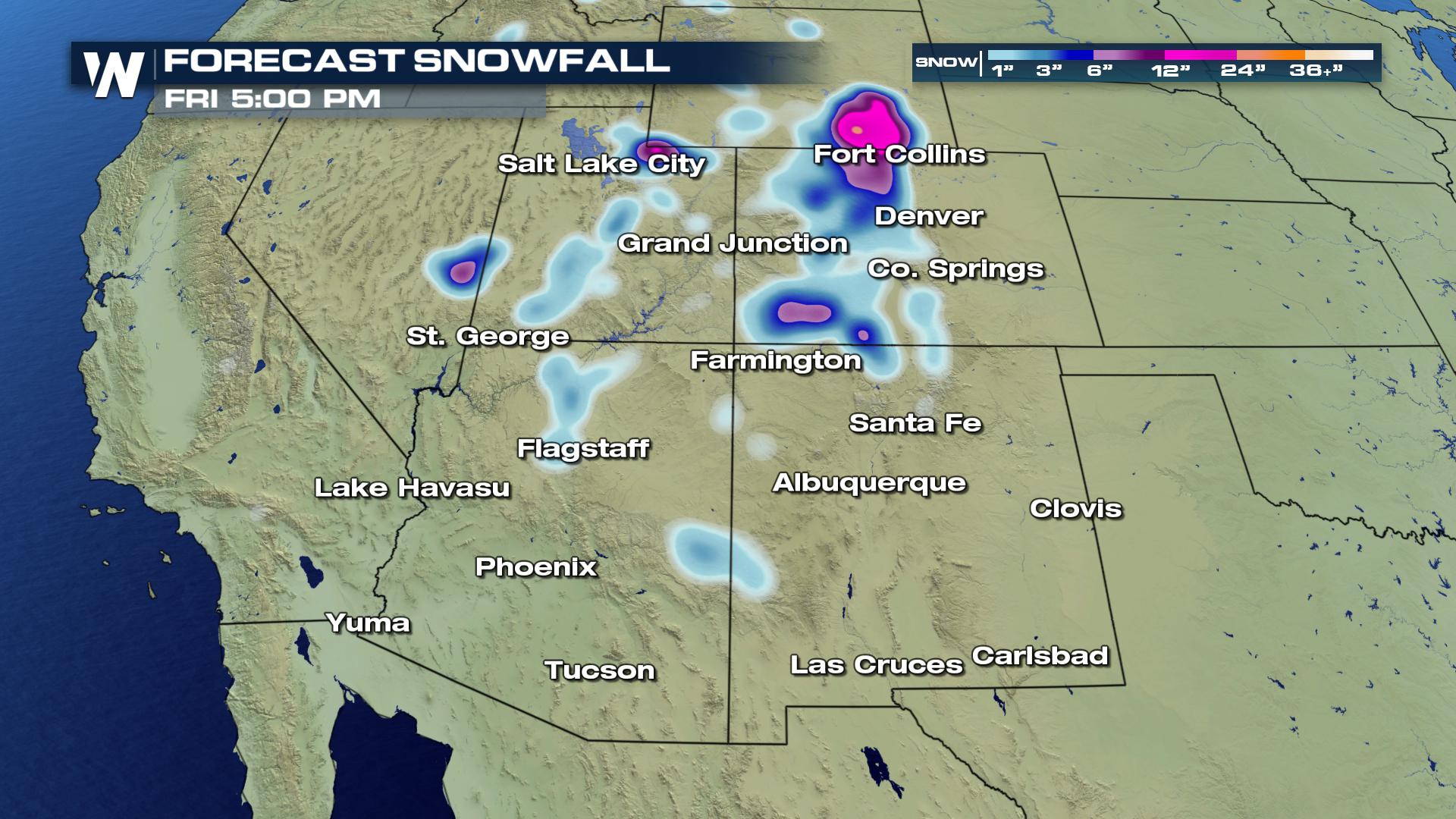 Fire threat for Southwest
There is a threat for wildfires across parts of the Southwest and Northeast for today. Across these areas, wind, low humidity and warmth will provide favorable weather conditions for wildfires to occur and spread.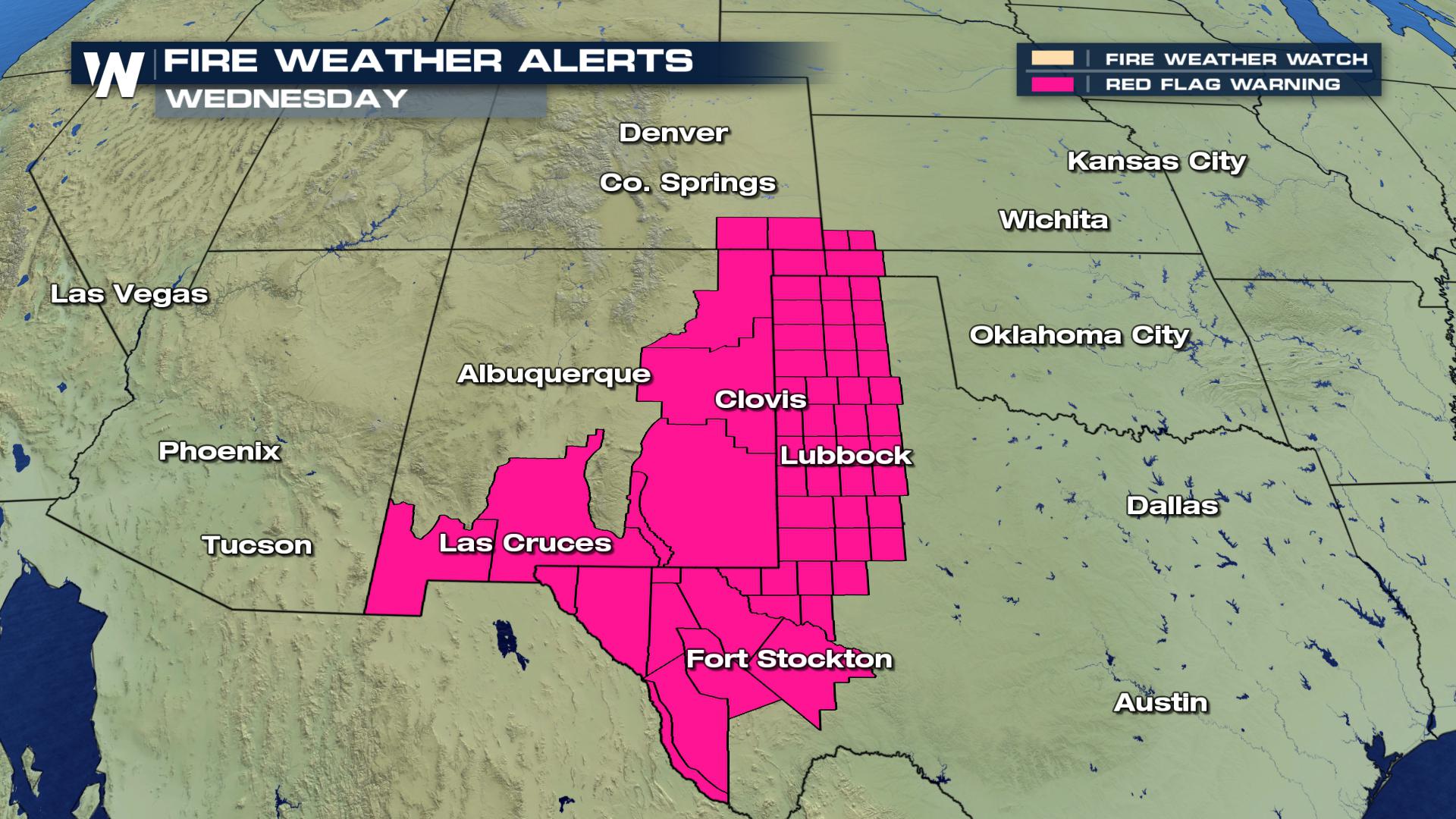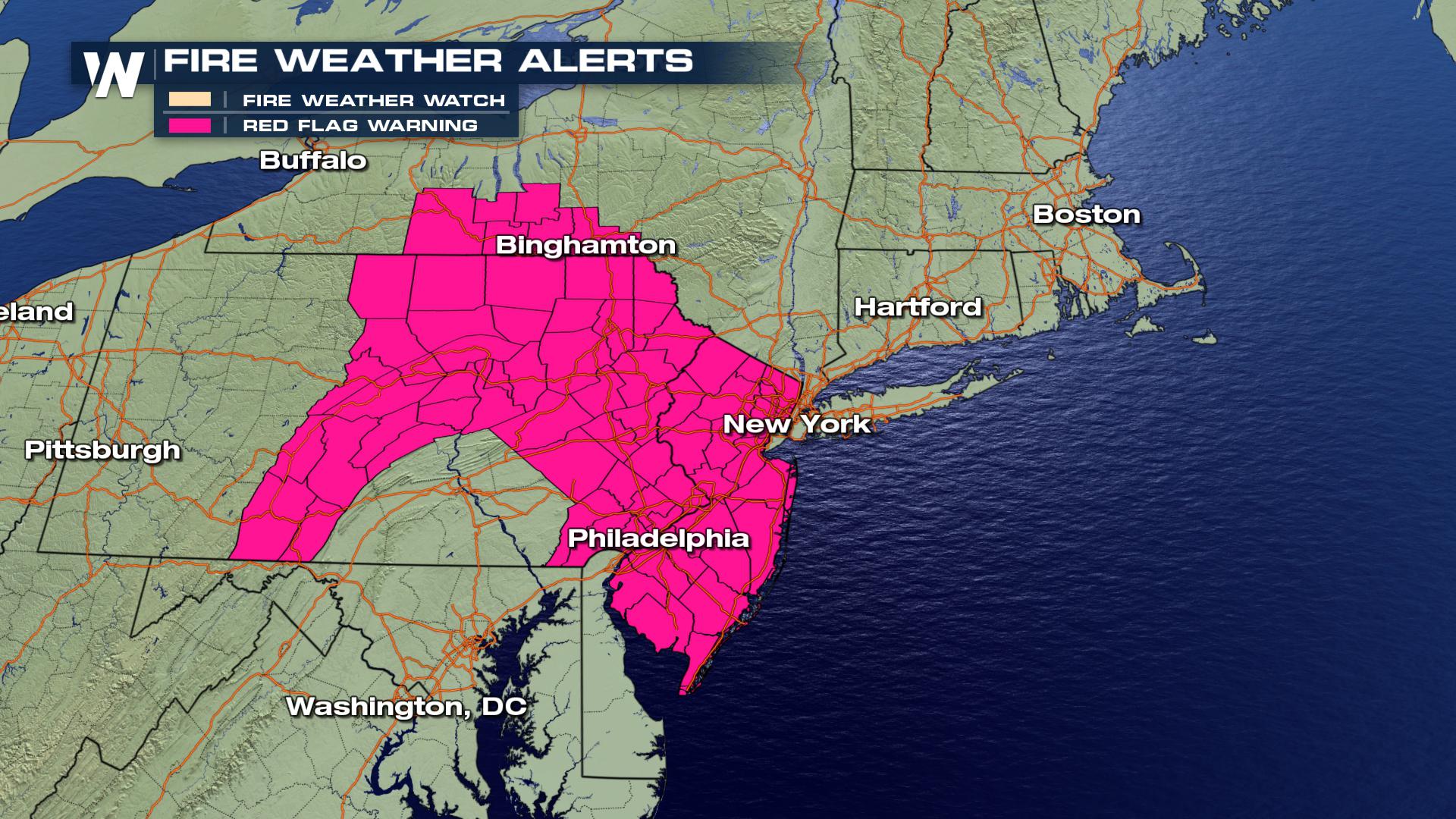 Stay tuned to WeatherNation for the latest on today's severe weather threat and other weather stories impacting the nation. For Weather Nation, I am
Meteorologist Marcus Walter
.