As severe storms roared across the Southeast U.S. on Wednesday, one storm in particular gained strength as it moved into downtown New Orleans. This same storm spawned a tornado that damaged several structures, ripping roofs off of residents' homes while flashing vivid lightning and torrential downpours. For more on other tornadoes confirmed in the south, click here.
*Note* The image in the tweet above was from around 4 p.m. CT Wednesday, December 14. This particular warning has now expired. The National Weather Service in Slidell, Louisiana noticed debris getting lofted up from the tornado. Meteorologists noted the damage as seen by radar imagery. The first signs of the debris occurred near Marrero, LA and continued to the northeast through Arabi and the Lower 9th Ward.
The storm was a confirmed EF-2 tornado with maximum winds of 125 mph. This was a nearly identical path to another tornado back in March of 2022.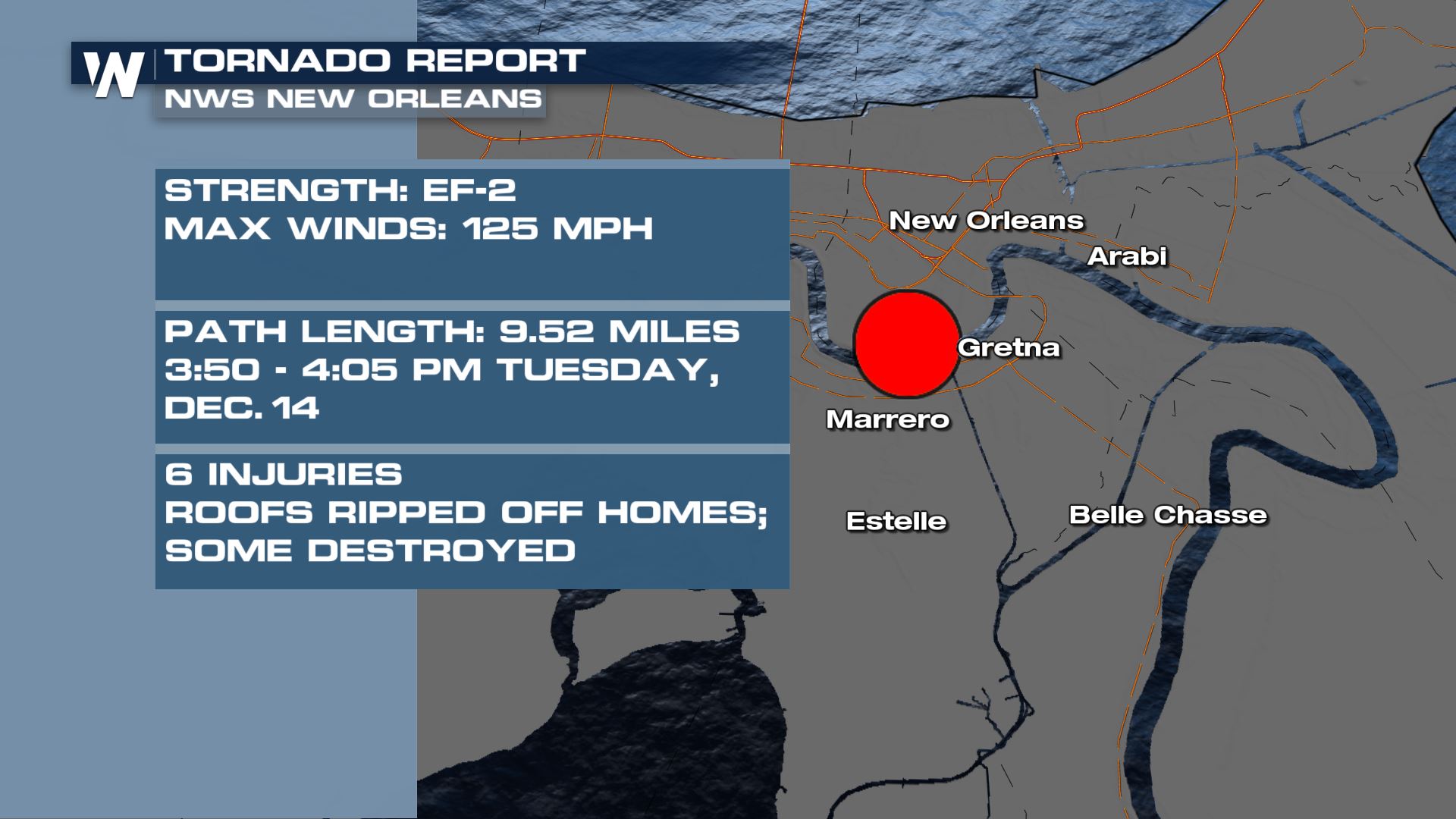 If this location sounds familiar, you're not mistaken. In March of this year, an EF-3 tornado hit Arabi, Louisiana in nearly the exact same spot of this tornado that occurred Wednesday.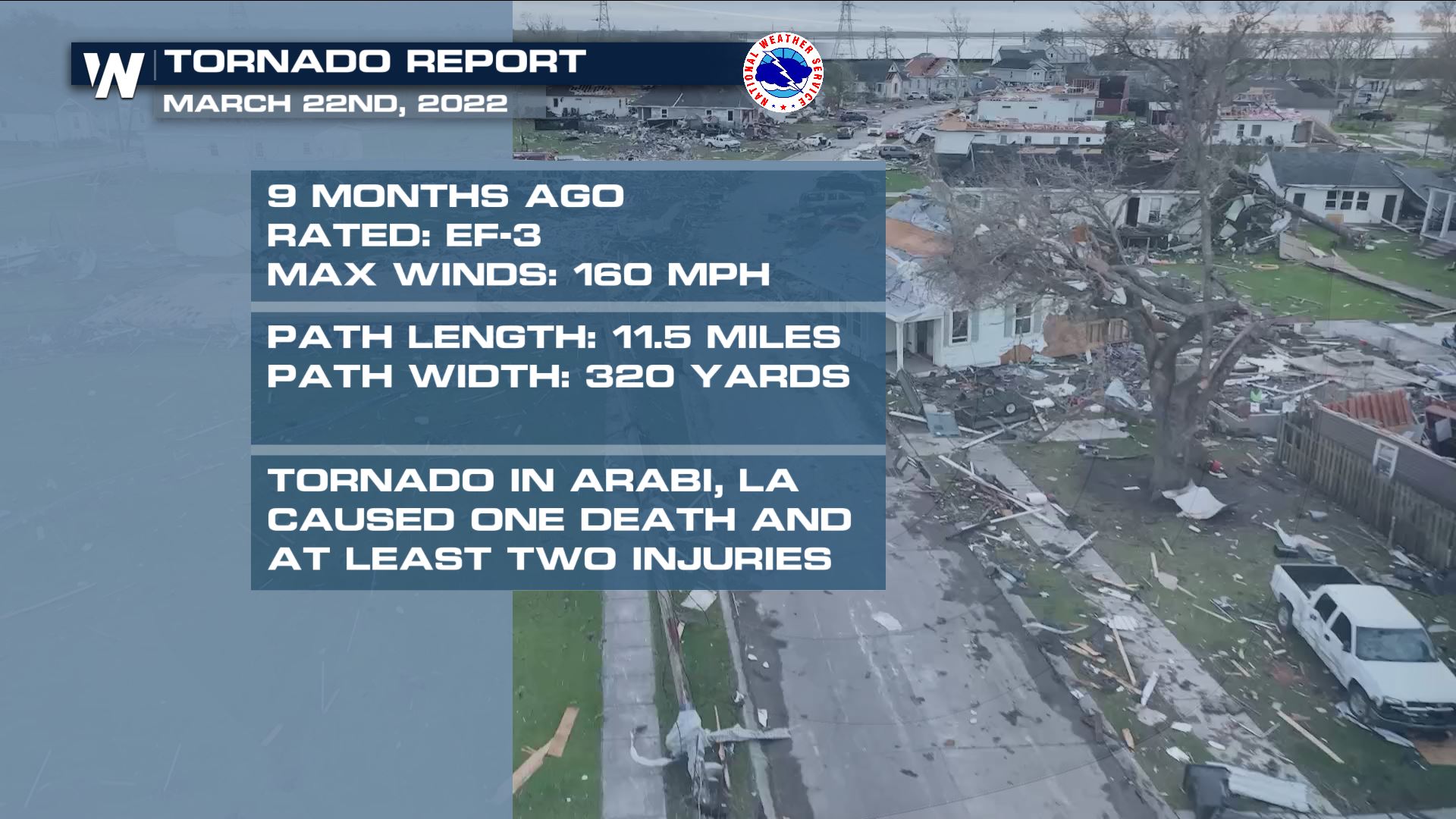 Here is a link to our story from March about the EF-3 tornado in this same location.