A cold front will bring strong to severe storms to Florida on Tuesday.  Areas in southeastern Florida could see some rotation for an isolated tornado risk.  Waterspouts will also be possible in the areas.  Here is the very latest.
Severe Outlook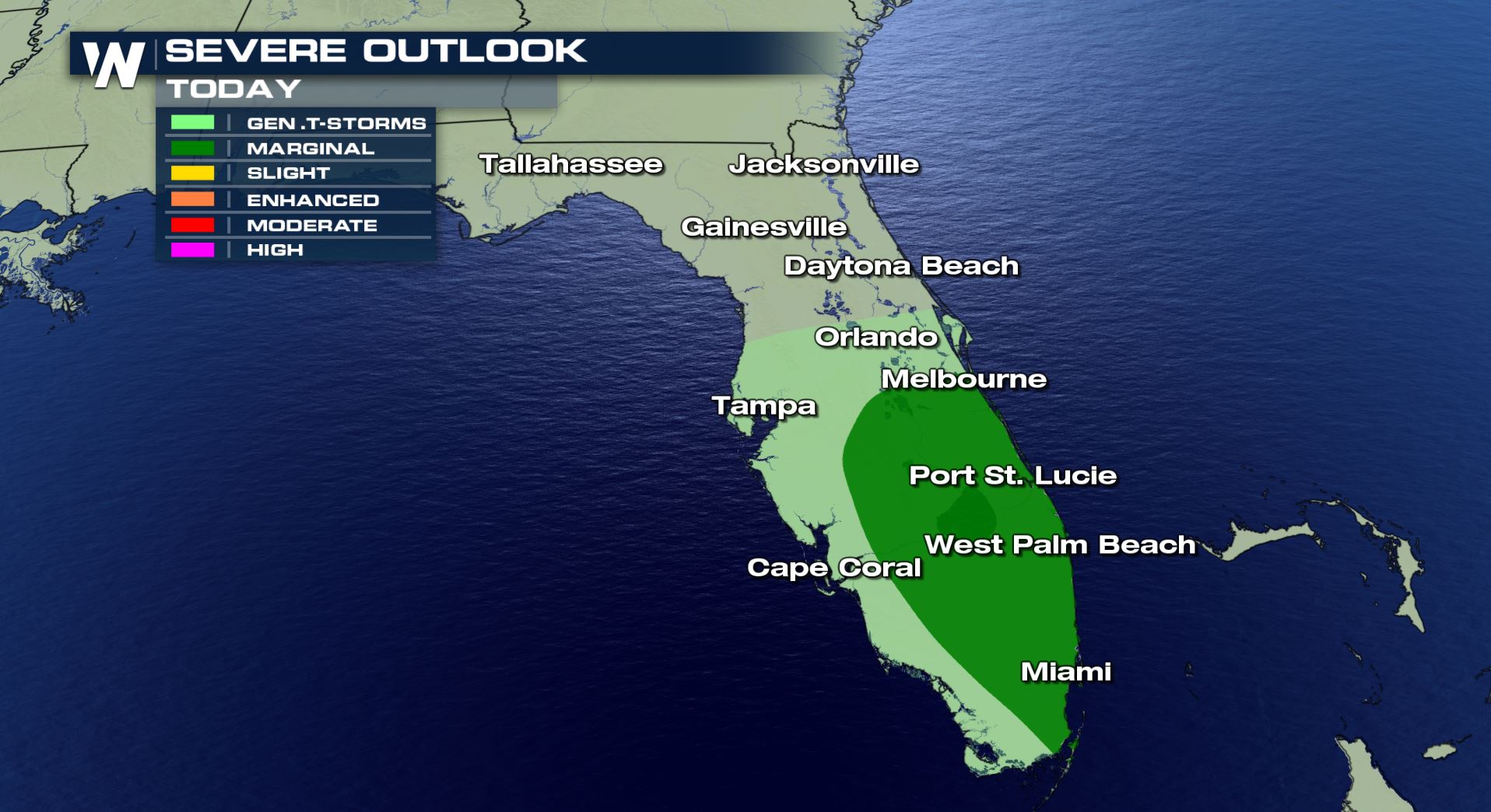 A marginal risk of severe weather over southeast Florida means some isolated storms could turn severe today.  Eastern beaches will need to watch the sky closely and have a safety plan in place if storms turn severe.
Severe Risks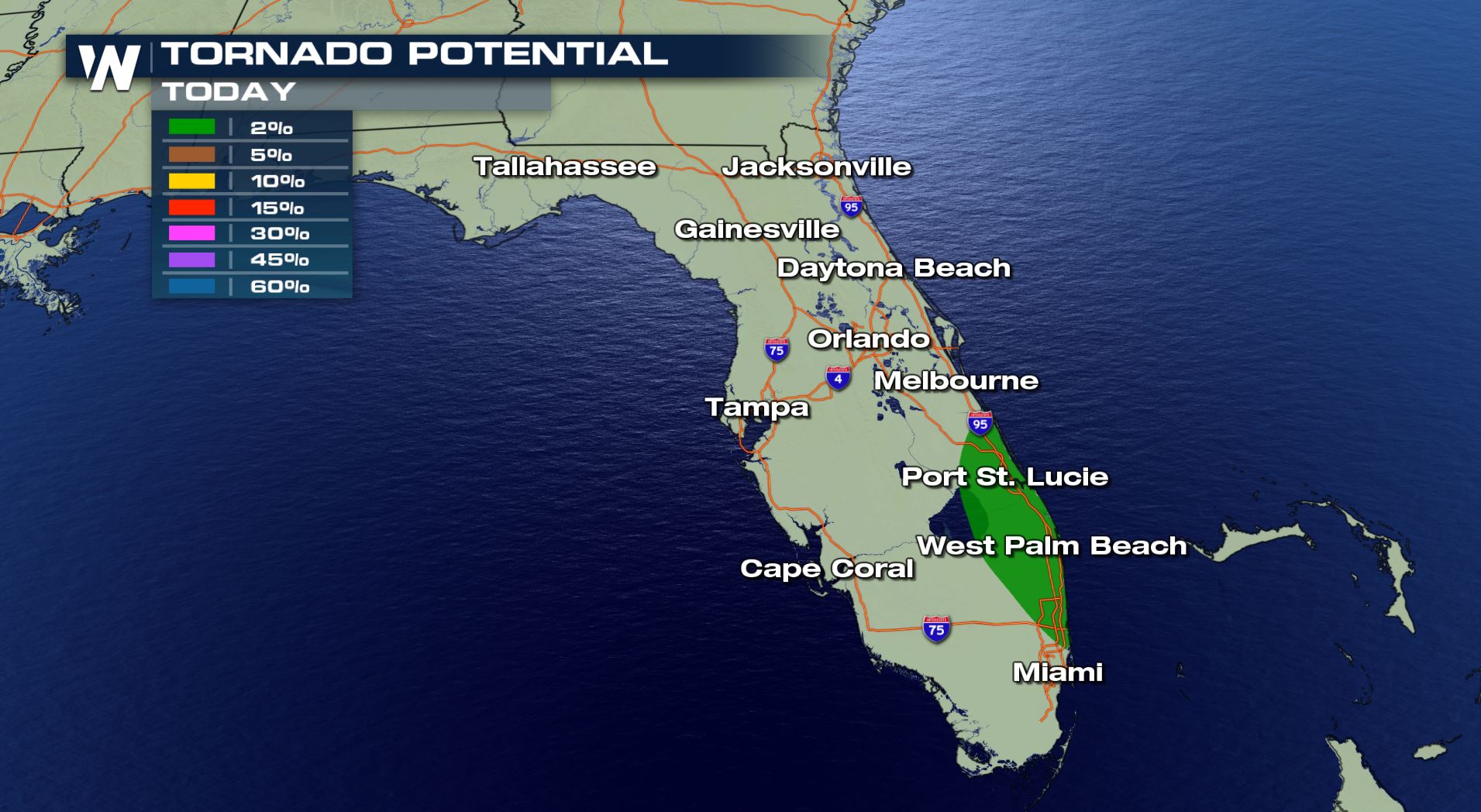 A 2% tornado risk is possible for a small area in southeastern Florida.  This includes Port St. Lucie and West Palm Beach.  Any storms that move through this area will have some rotation for a tornado risk.
Forecast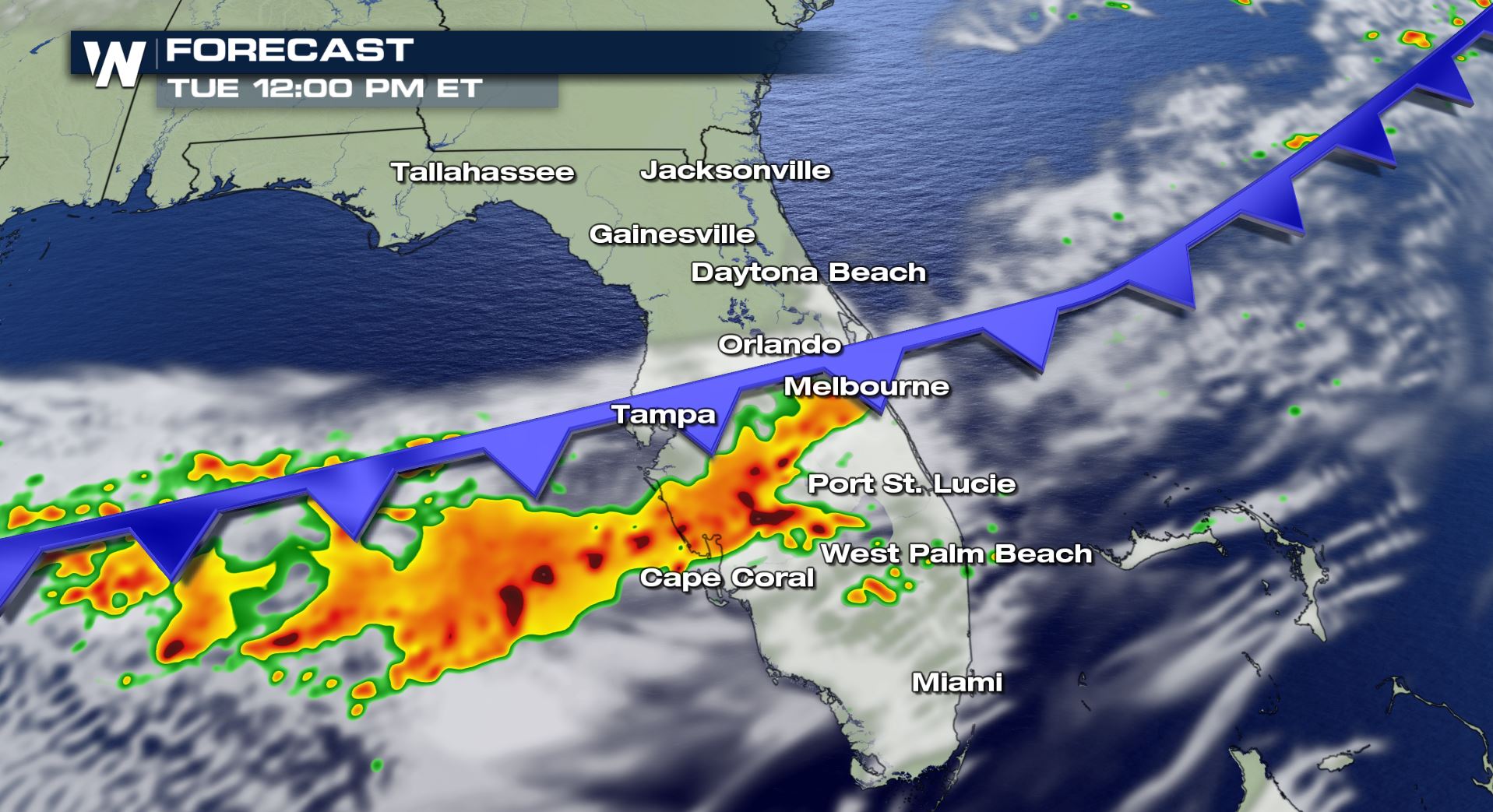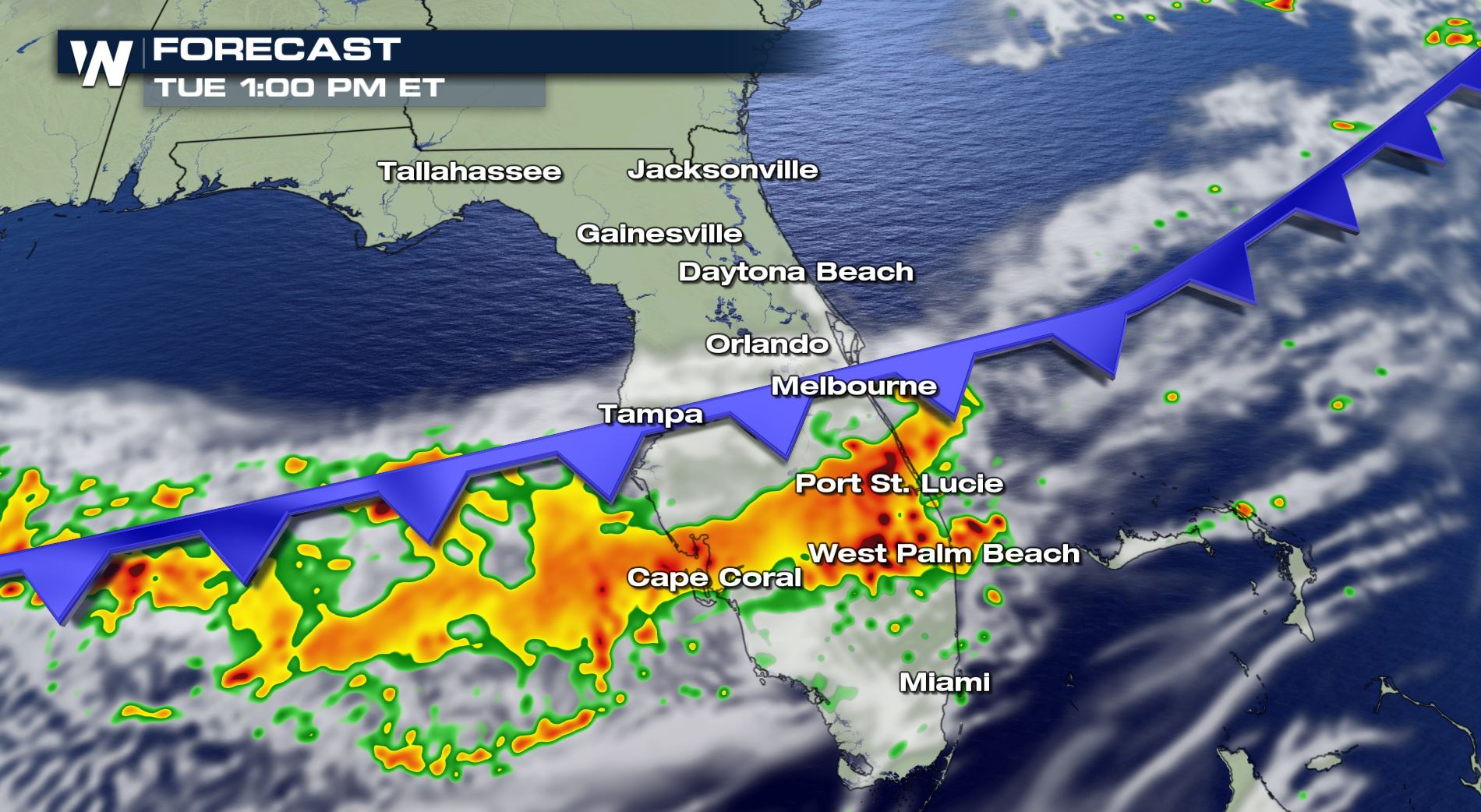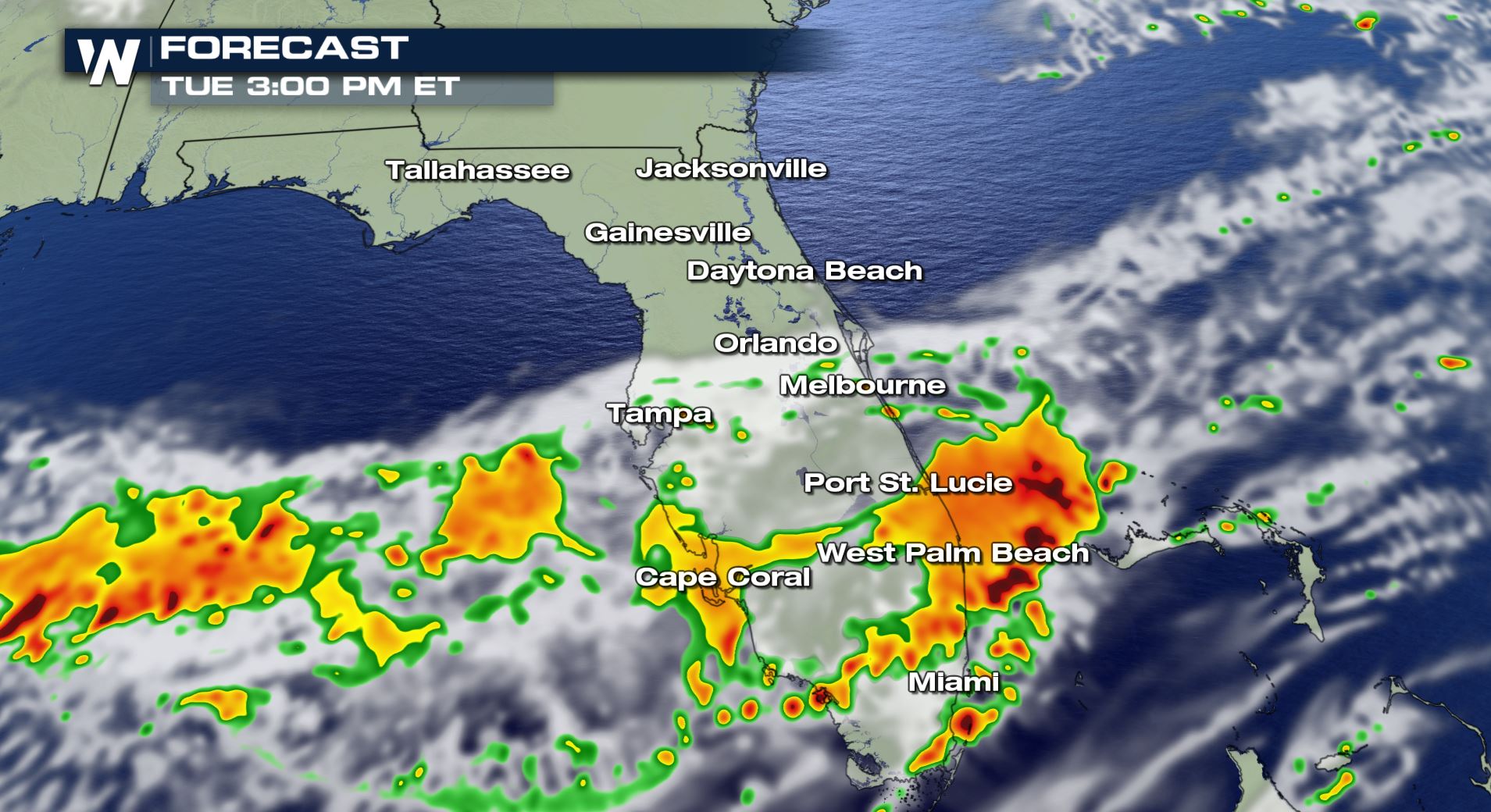 Here is the latest timing of today's storms.  Expect stormy conditions across these areas from the late morning into the early afternoon.  We still could see an isolated storm or two late Tuesday over deep south Florida, but those storms should be below severe limits.  Stay tuned to
WeatherNation
for more updates!