Areas along the Gulf Coast will need to be weather alert today for the potential of rotating thunderstorms.  Here is the very latest.
Severe Outlook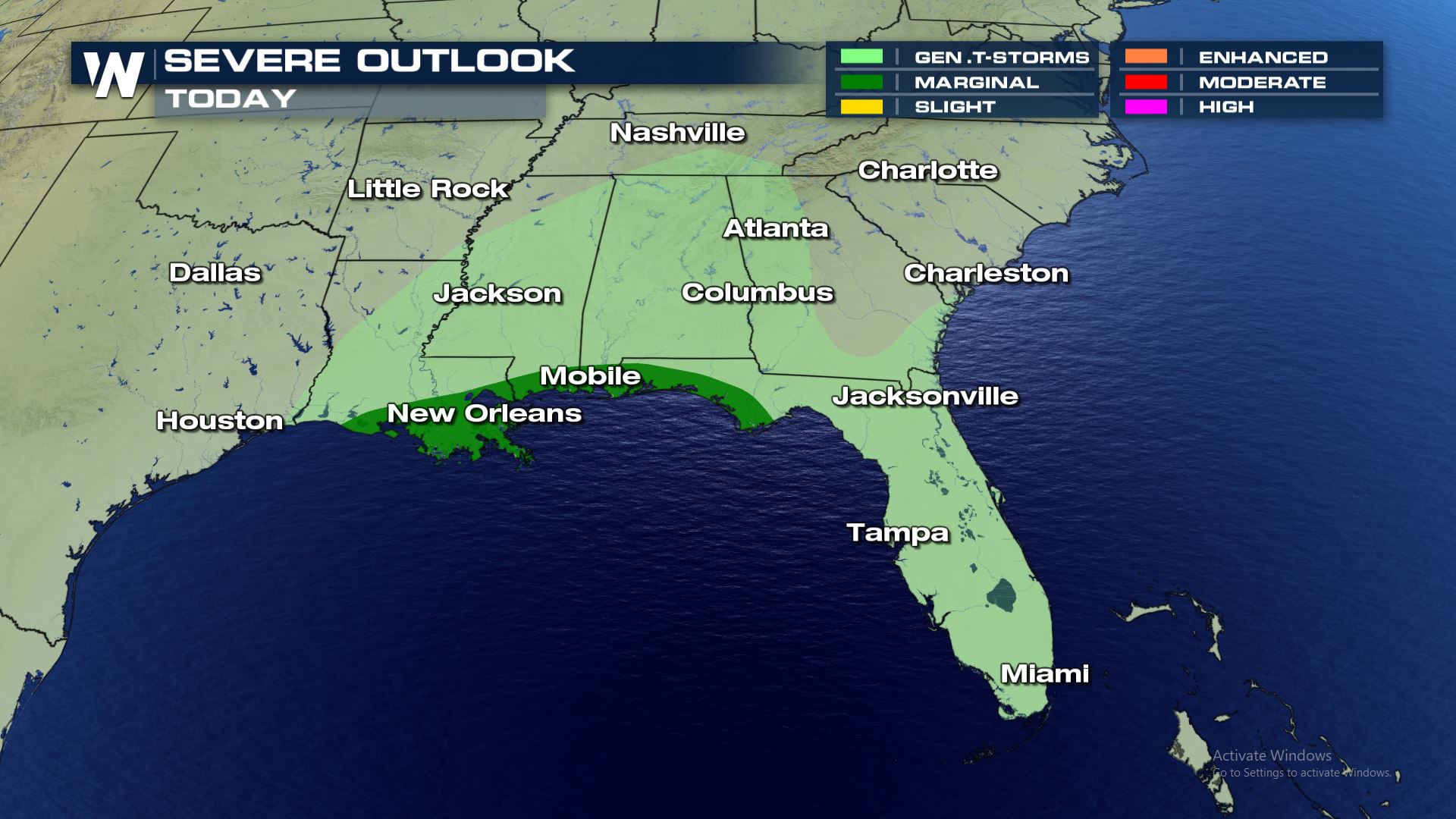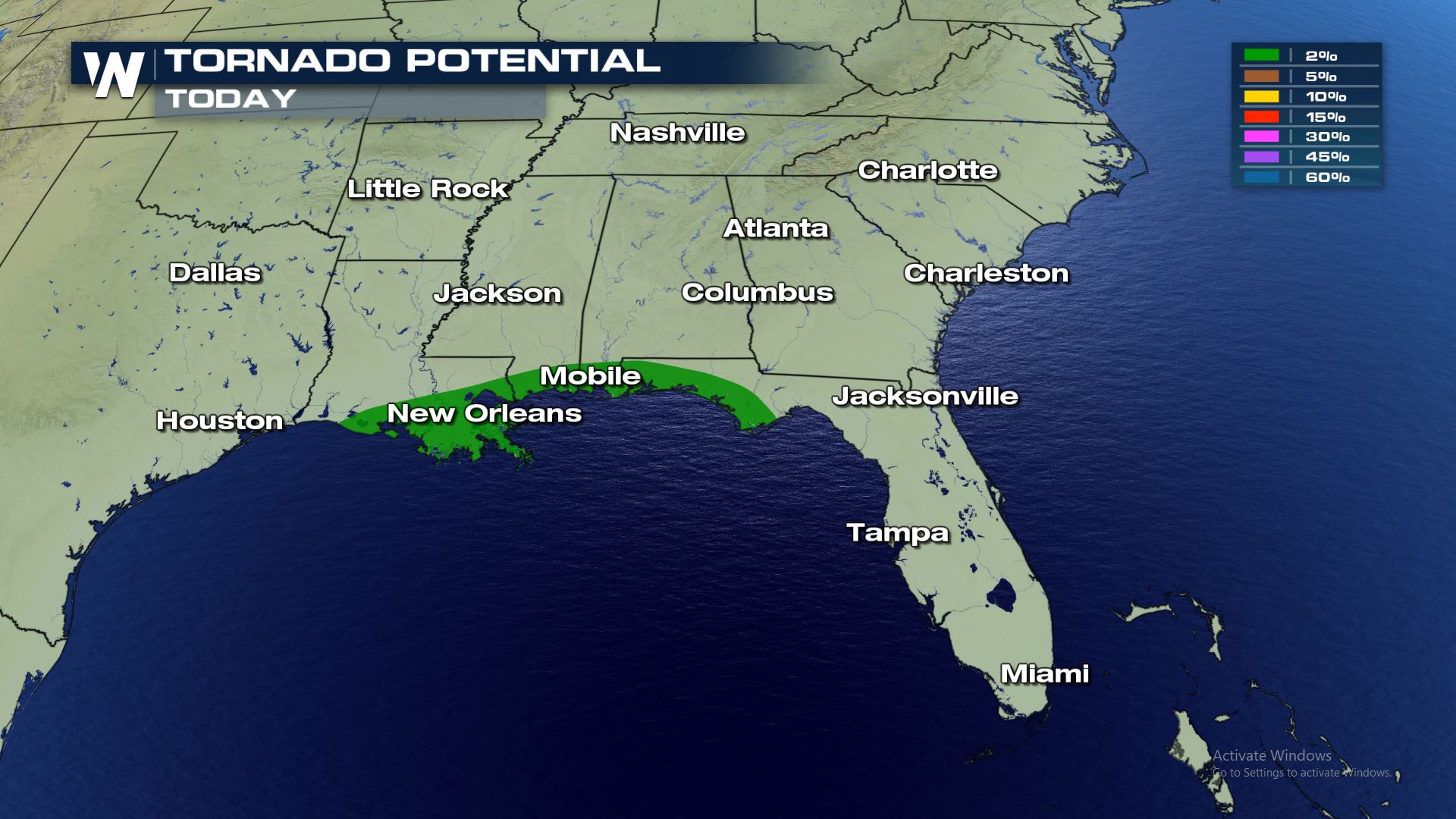 The Storm Prediction Center has a Marginal risk of severe weather for areas along the Gulf Coast.  This includes Louisiana, Mississippi, Alabama and the Florida panhandle.  Today's severe storms will be isolated, so not everyone will see a tornado.  This is all do to an area of low pressure moving out of the western Gulf of Mexico.
Forecast
Here is the latest timing for today's storm chances.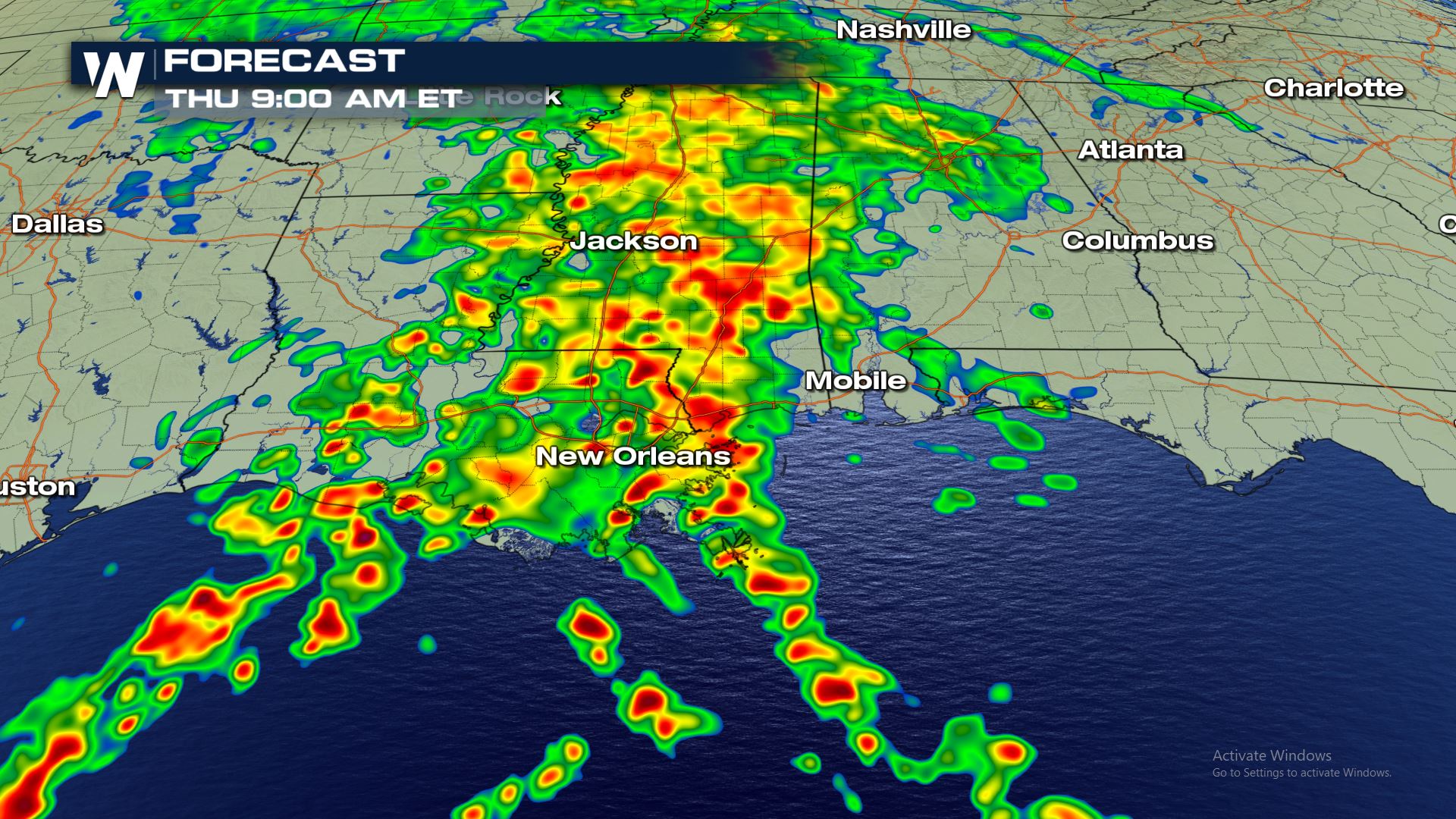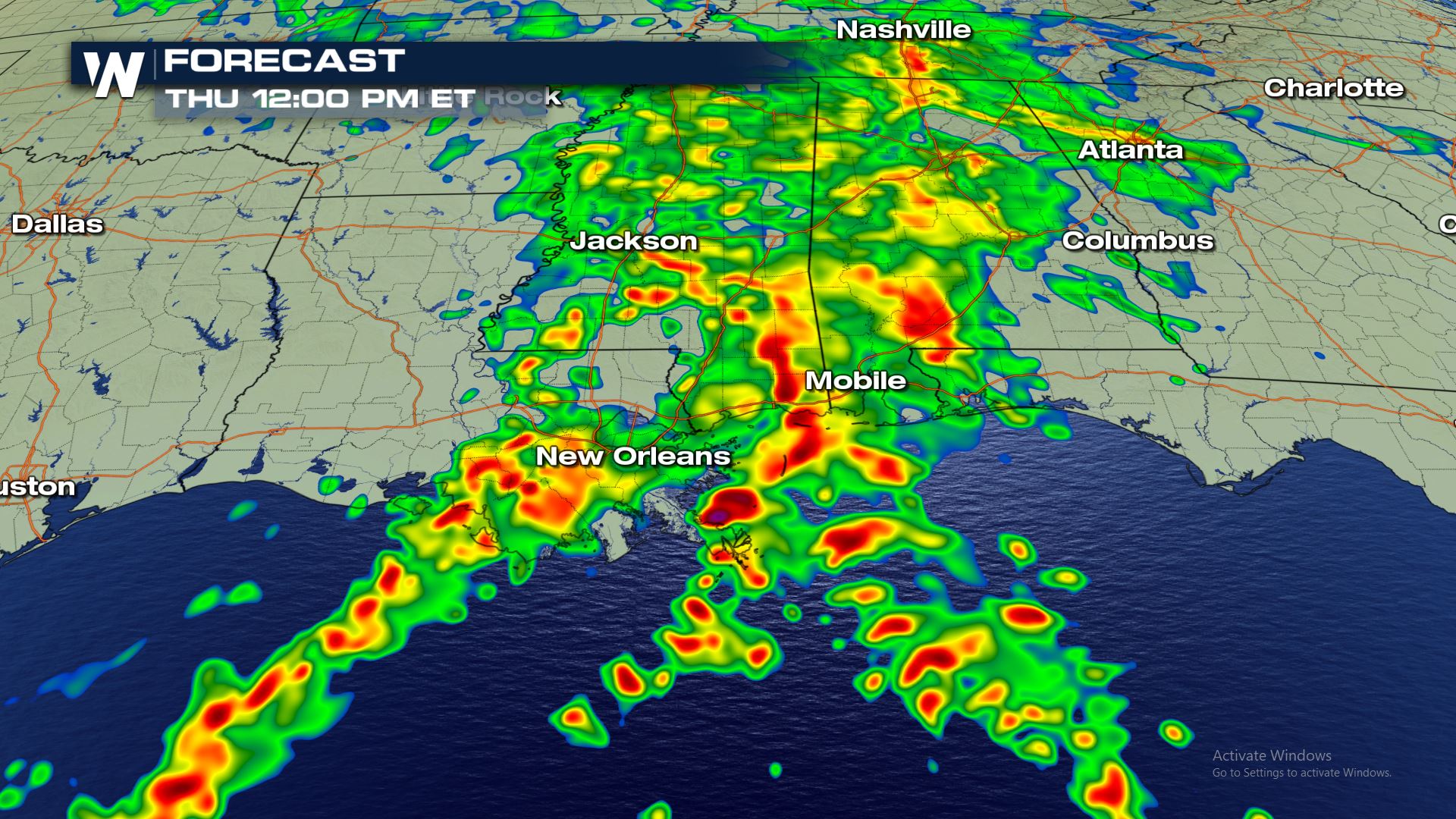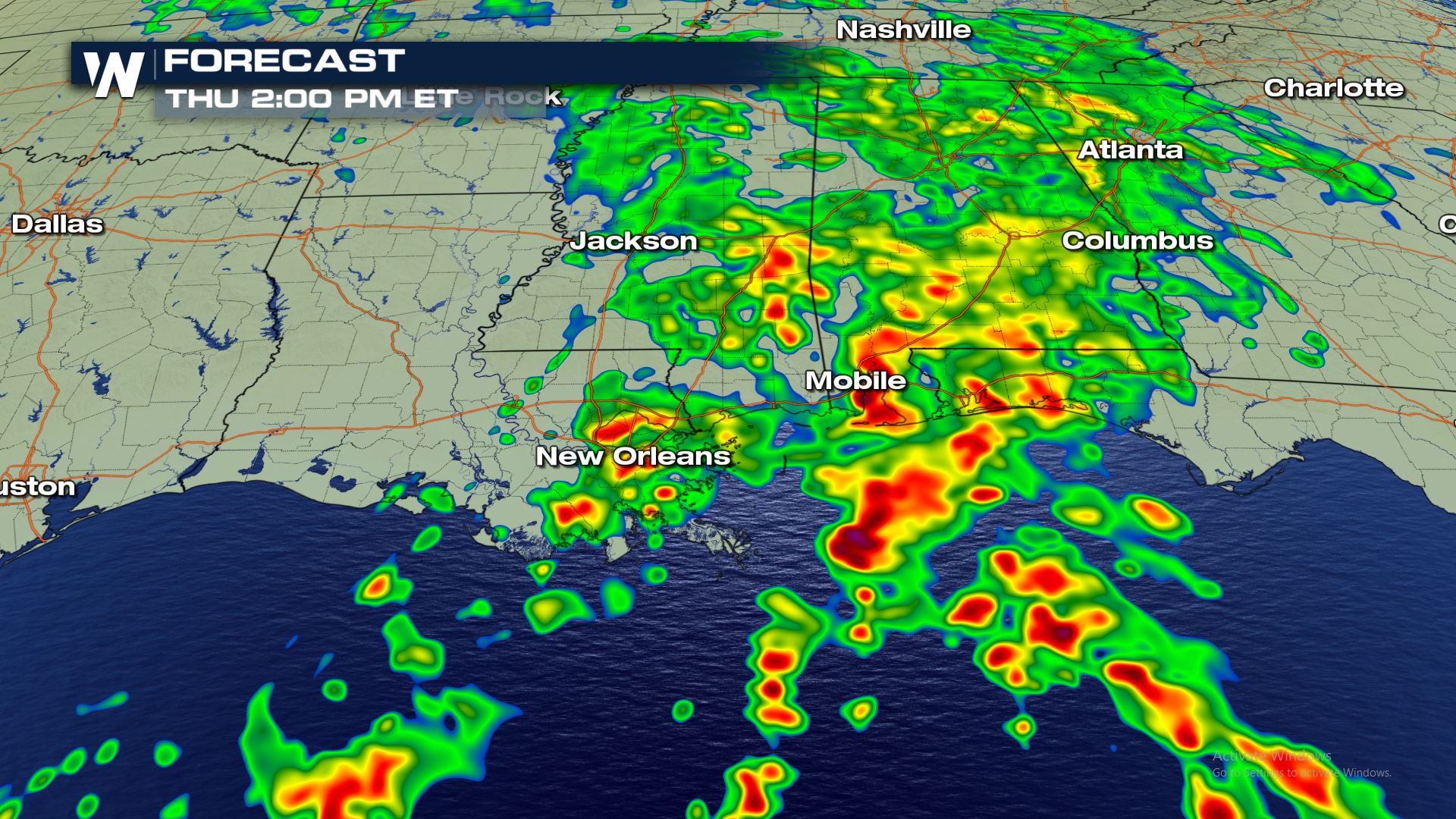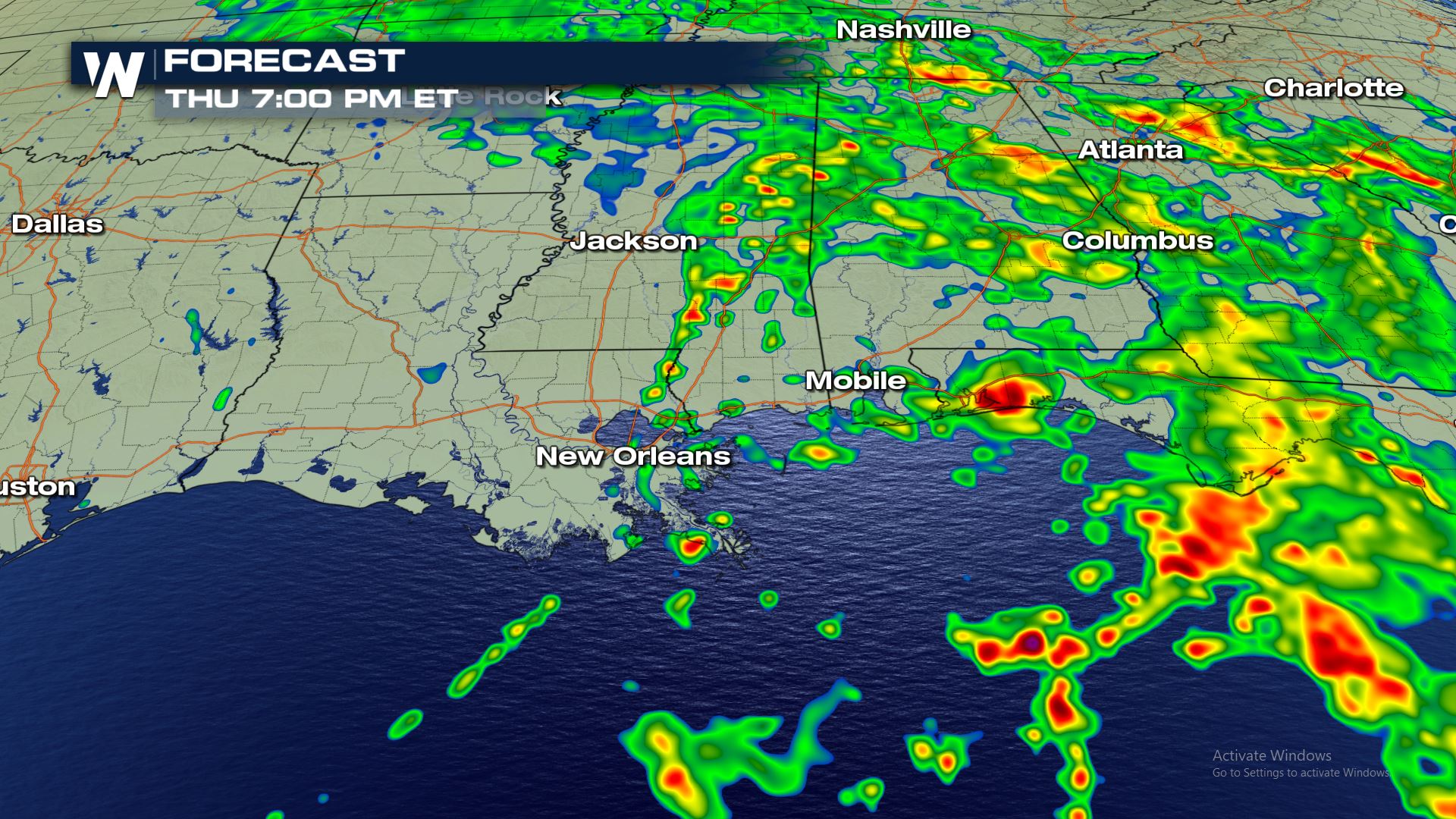 Showers and storms will be moving through these areas all morning and well into the afternoon.  This will be when the greatest threats for tornadoes arrives too. Stay tuned to WeatherNation for more updates on today's severe weather chances.