A low pressure system pushing towards the Mid-Atlantic will bring strong winds and rotating thunderstorms to eastern North Carolina this morning.  This means the risk of severe storms will be possible through Sunrise Tuesday morning. Here is the latest.
Tornado Watch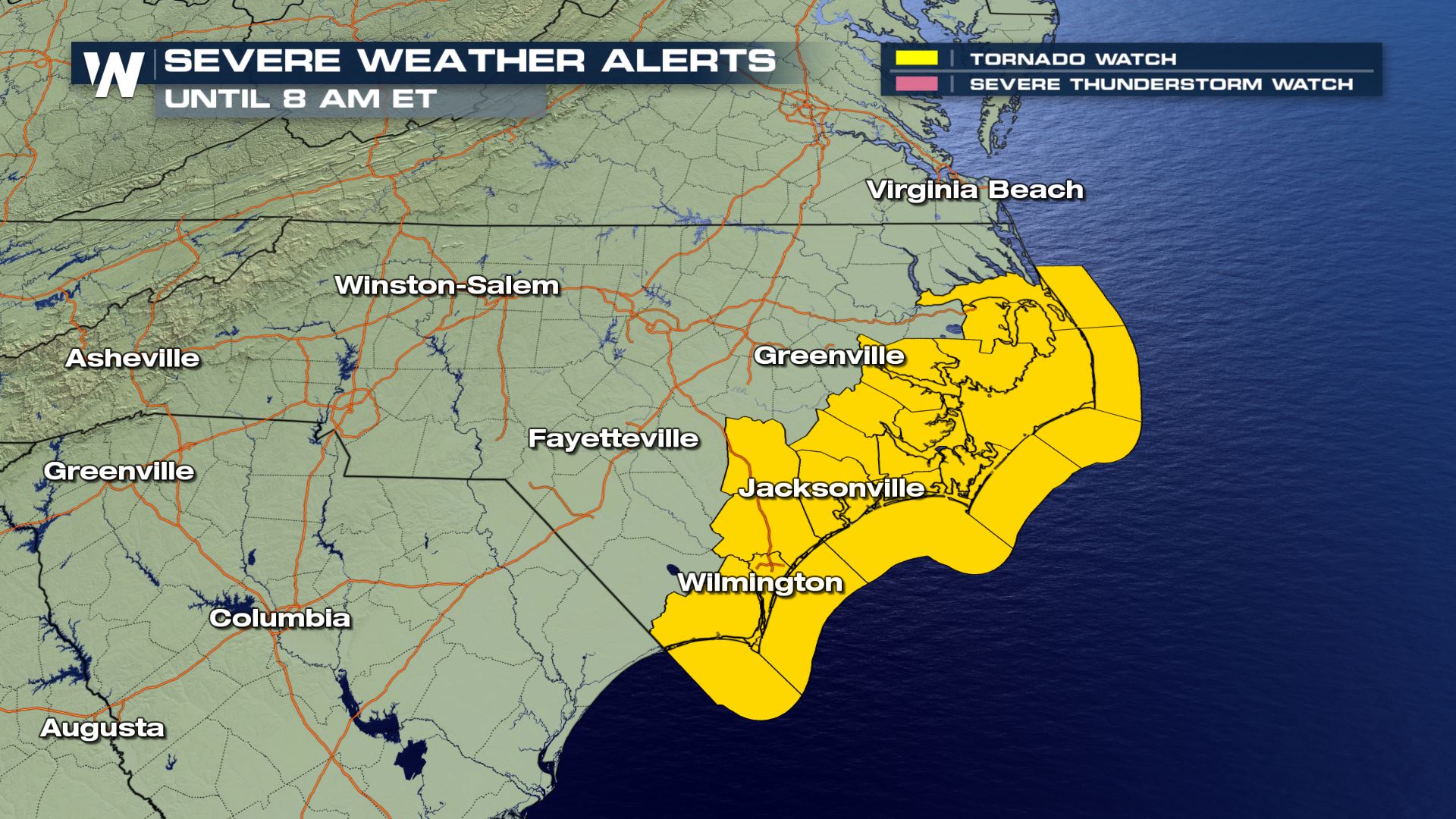 Severe Outlook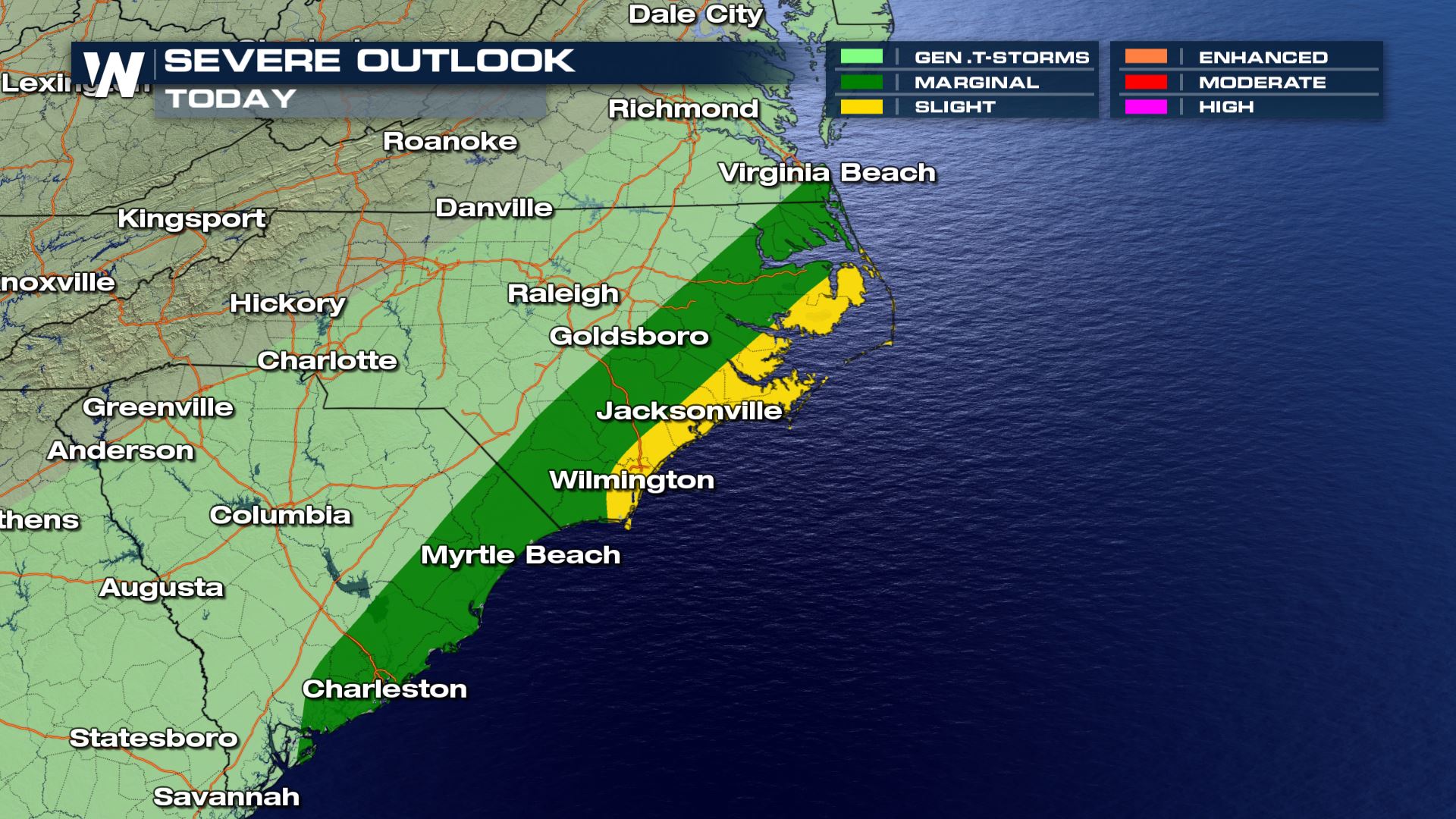 A Marginal to Slight risk of severe weather is already in place for the coasts of South and North Carolina.  The higher tornado risk will be located in North Carolina.
Severe Risks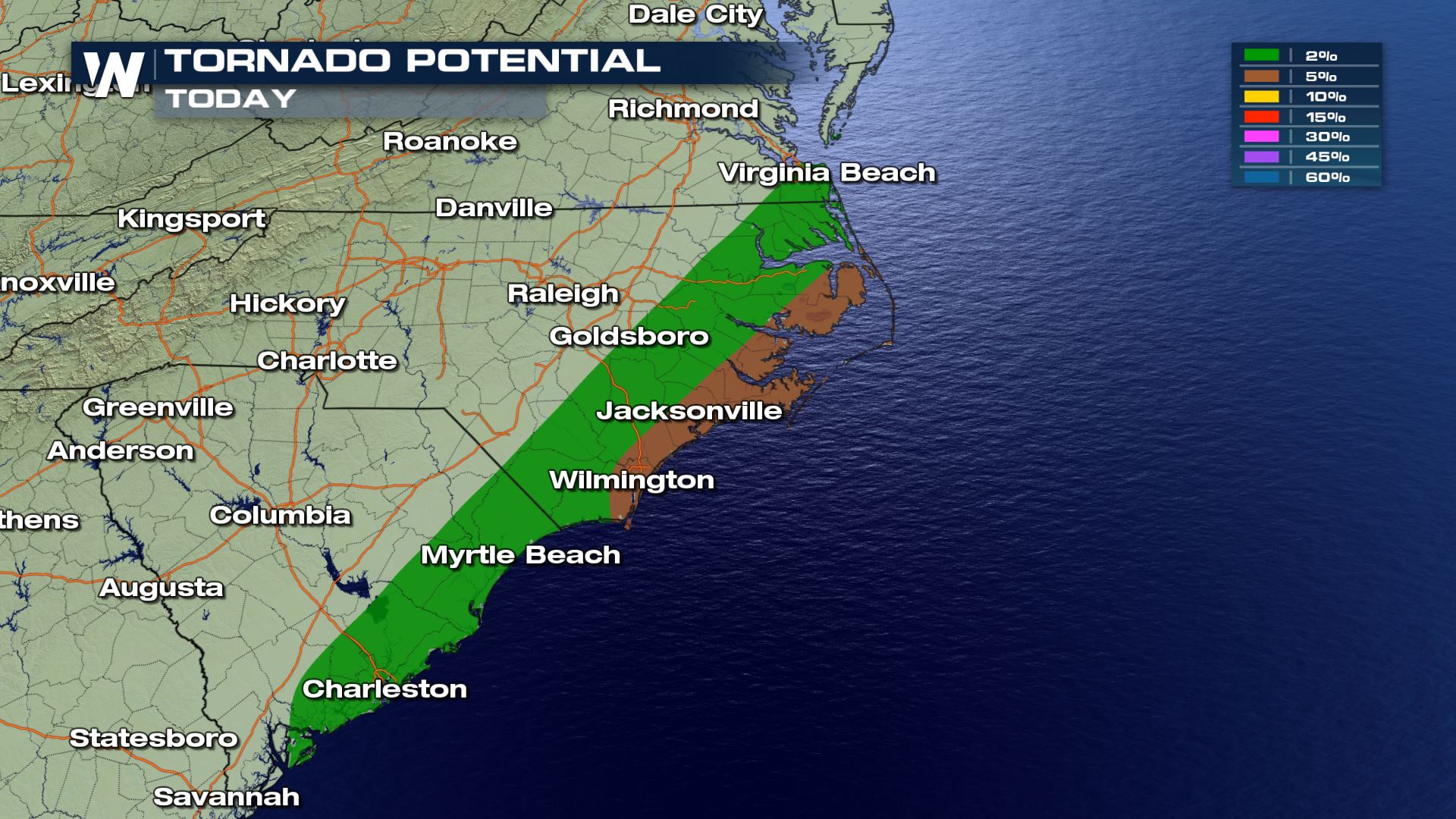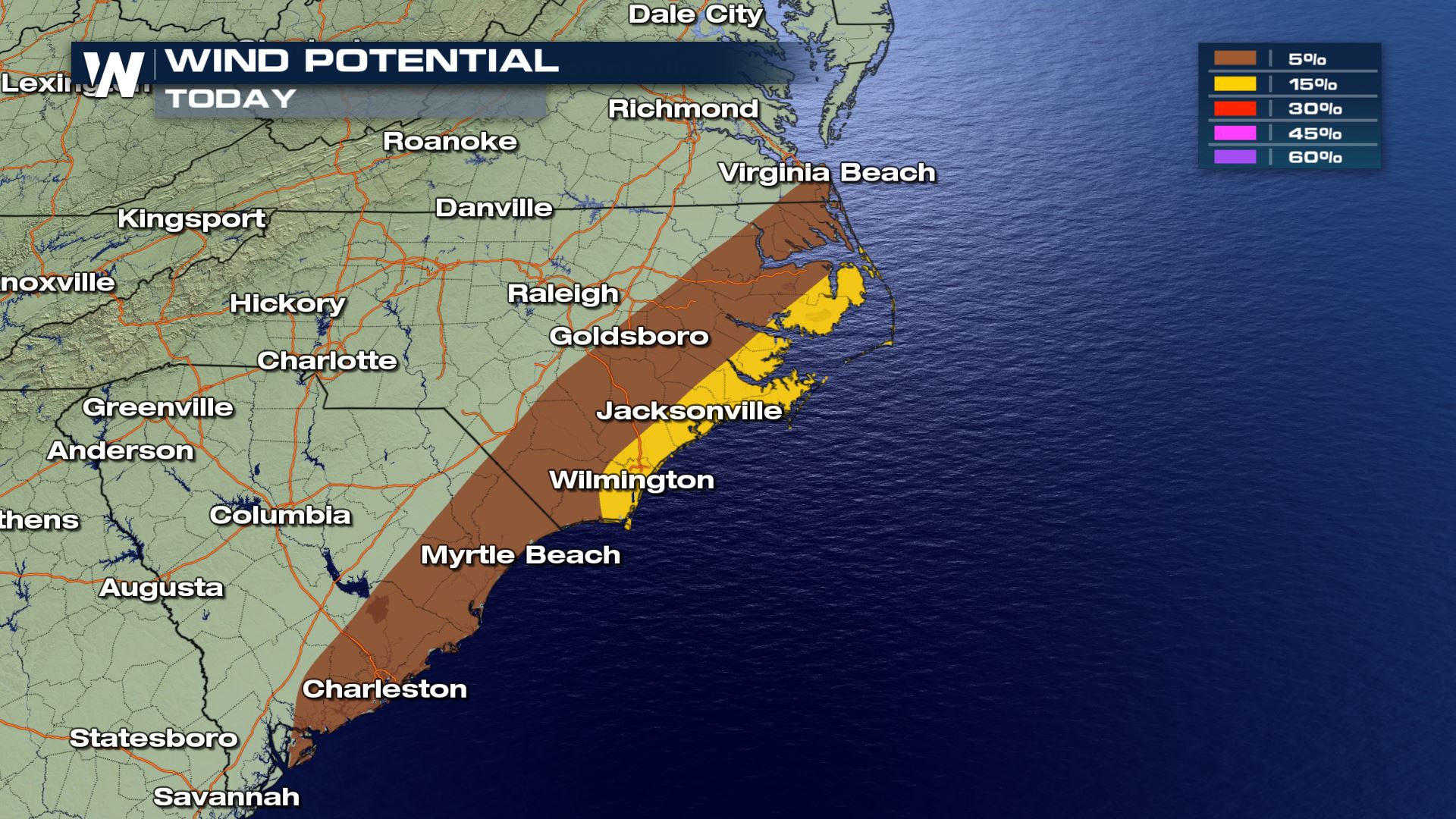 This will be more than likely a wind and tornado event.  The hail potential is there with the forecast, but any hail that falls should be less than 1" in diameter.
Forecast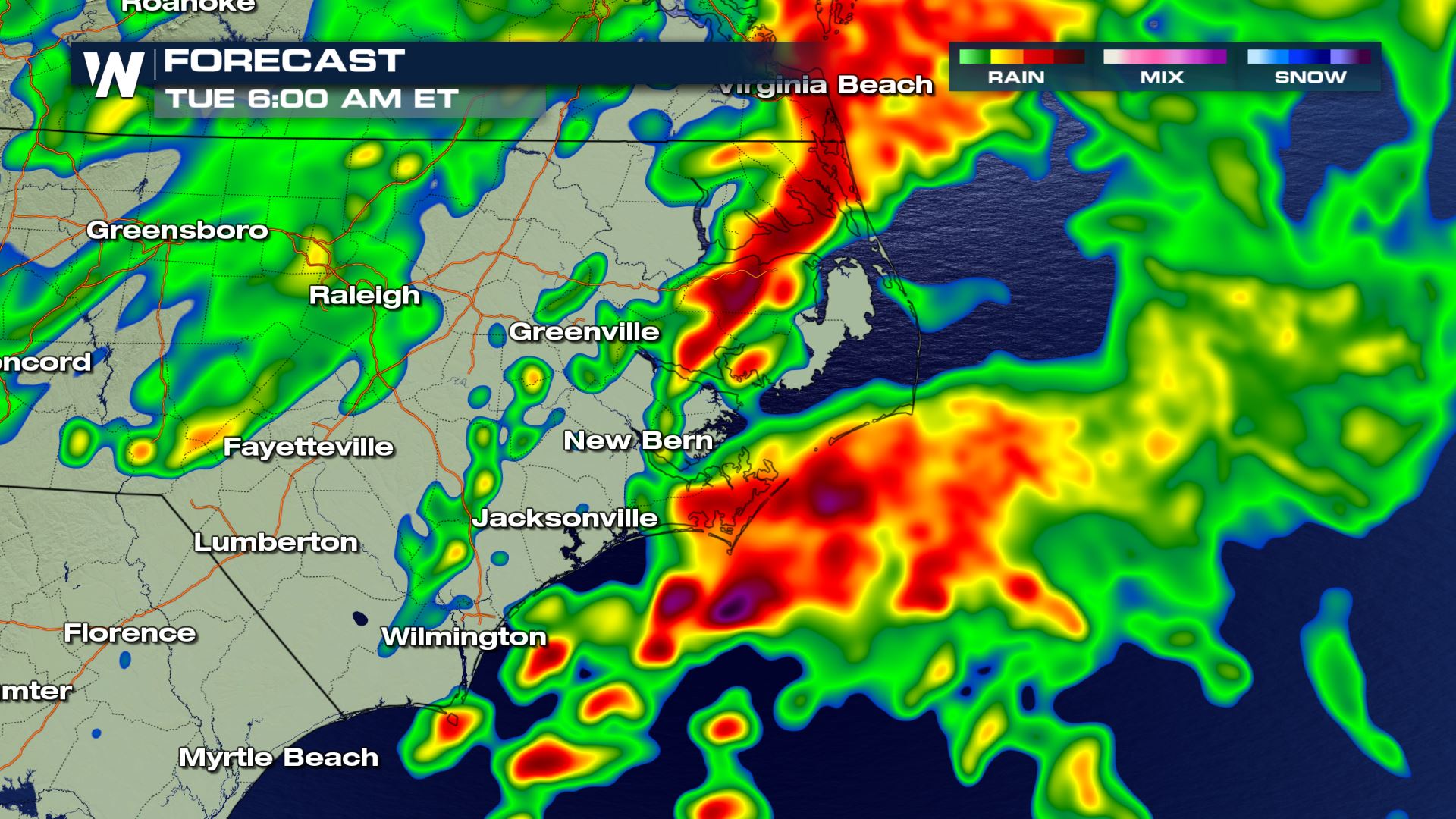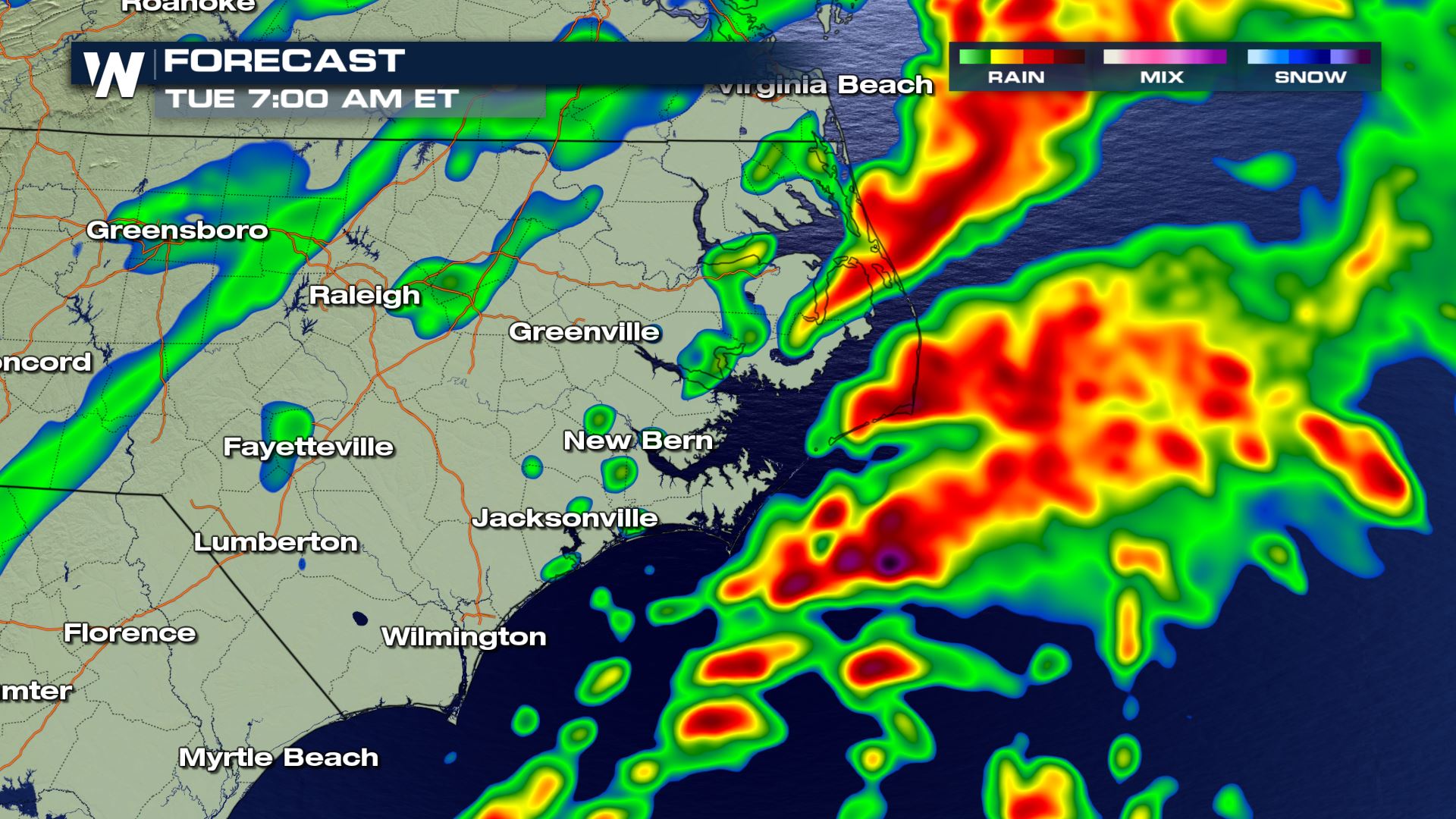 The strongest storms will be impacting the region before sunrise this morning.  Most of the storms will be out in the Atlantic later this morning.  Keep it tuned to WatherNation for more updates.