A tornado hit the northern Michigan city of Gaylord on Friday afternoon, causing significant damage to structures and vehicles. Over 40 injuries have been reported with two fatalities. https://twitter.com/WeatherNation/status/1527772138169589762?cxt=HHwWhICzlcmq3rMqAAAA Video of the tornado shows debris getting lofted high into the sky while people flee to the nearest, sturdiest structure. The thunderstorm that was producing the tornado was moving very fast, as quickly as 50 miles per hour to the east-northeast. https://twitter.com/WeatherNation/status/1527778969579315201?cxt=HHwWgoCzkZu44bMqAAAA The National Weather Service issued a tornado warning for Gaylord around 3:38 p.m. EDT and the tornado hit the city around 3:50 p.m., 12 minutes later. A severe thunderstorm watch was issued for the area two hours prior to the tornado. According to various news outlets, there are an estimated 23-44 injuries associated with this tornado and 1 death.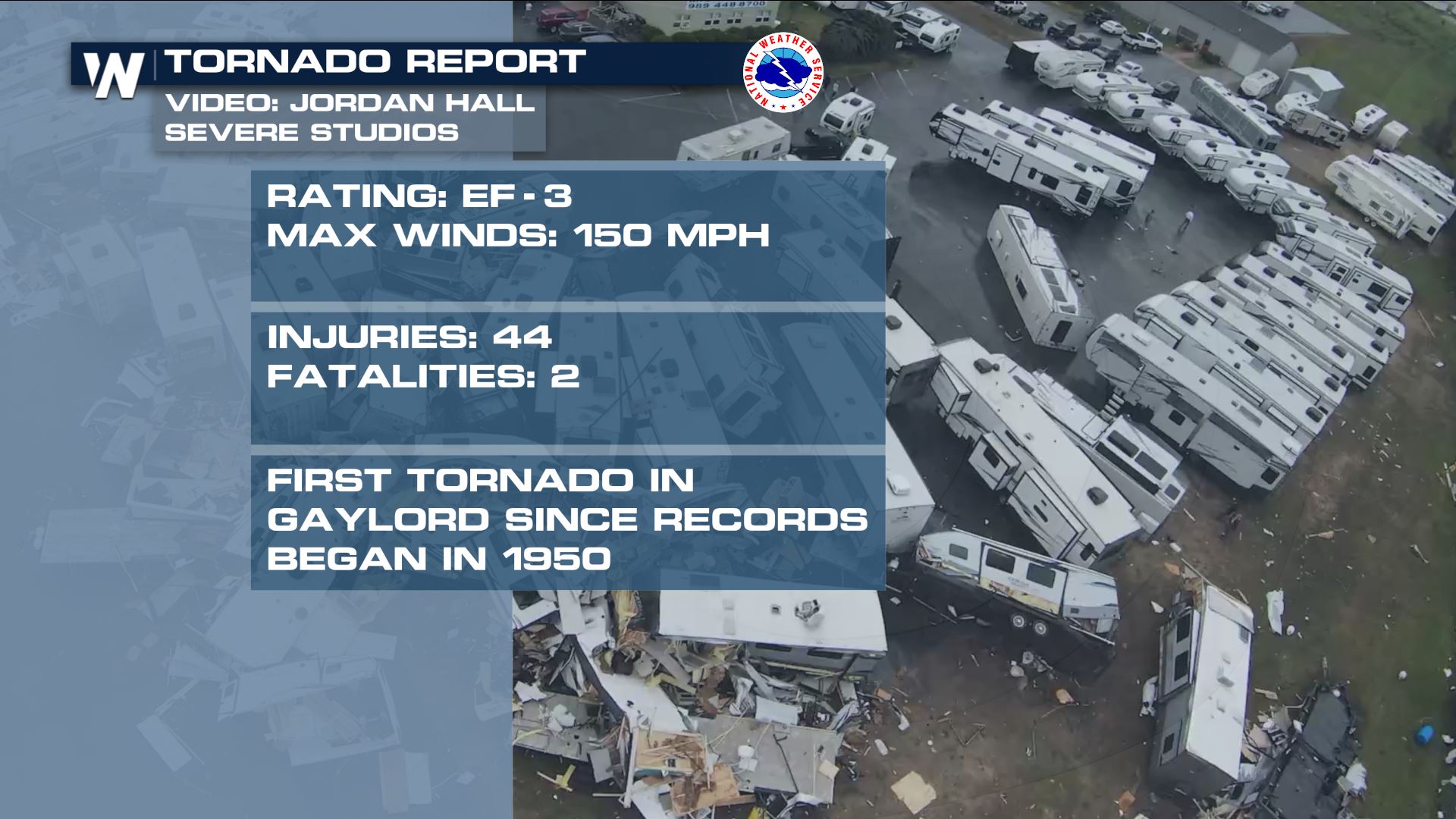 According to the National Weather Service in Gaylord, Michigan this is the first tornado to directly hit Gaylord since reliable weather records began in 1950.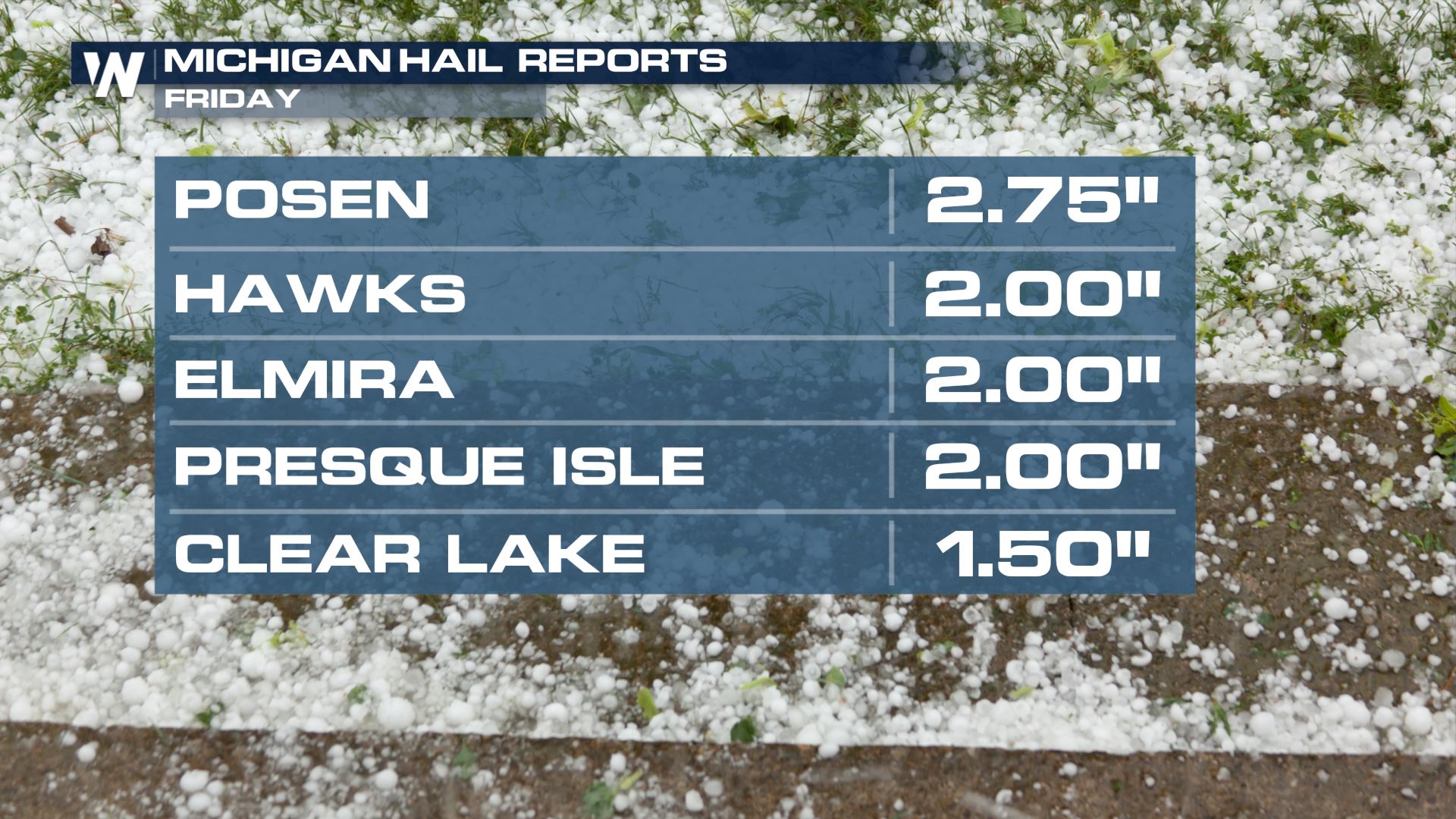 Northern Michigan was also whacked with big hail on Friday, upwards of 2 to 2.75" in thickness! This kind of weather goes to show that while most of us get missed by the severe weather, it only takes one tornado or one severe thunderstorm to completely change things and have significant impacts on life and property. As we get toward summer, continually stay weather aware and weather ready!