Tornado Surveys Still Being Completed: TX, OK, AR, LA
Strong tornadoes ripped across multiple states Friday afternoon and evening, leaving a trail of devastation in their wake. Our field correspondents will be following up with residents in the hardest hit areas. The National Weather Service survey teams have completed several surveys (ABOVE) and will continue to conclude this tornado outbreak's reports today. https://twitter.com/WeatherNation/status/1588742903811260416 [embed]https://twitter.com/WeatherNation/status/1588712705338261505[/embed] https://twitter.com/WeatherNation/status/1588848611298877441 The weather service offices of Ft. Smith, Little Rock, Shreveport, Norman, and Dallas are working hard with storm surveys across the region. You can see them below. For example, the Powderly, Texas tornado was an EF-3 tornado in Lamar County.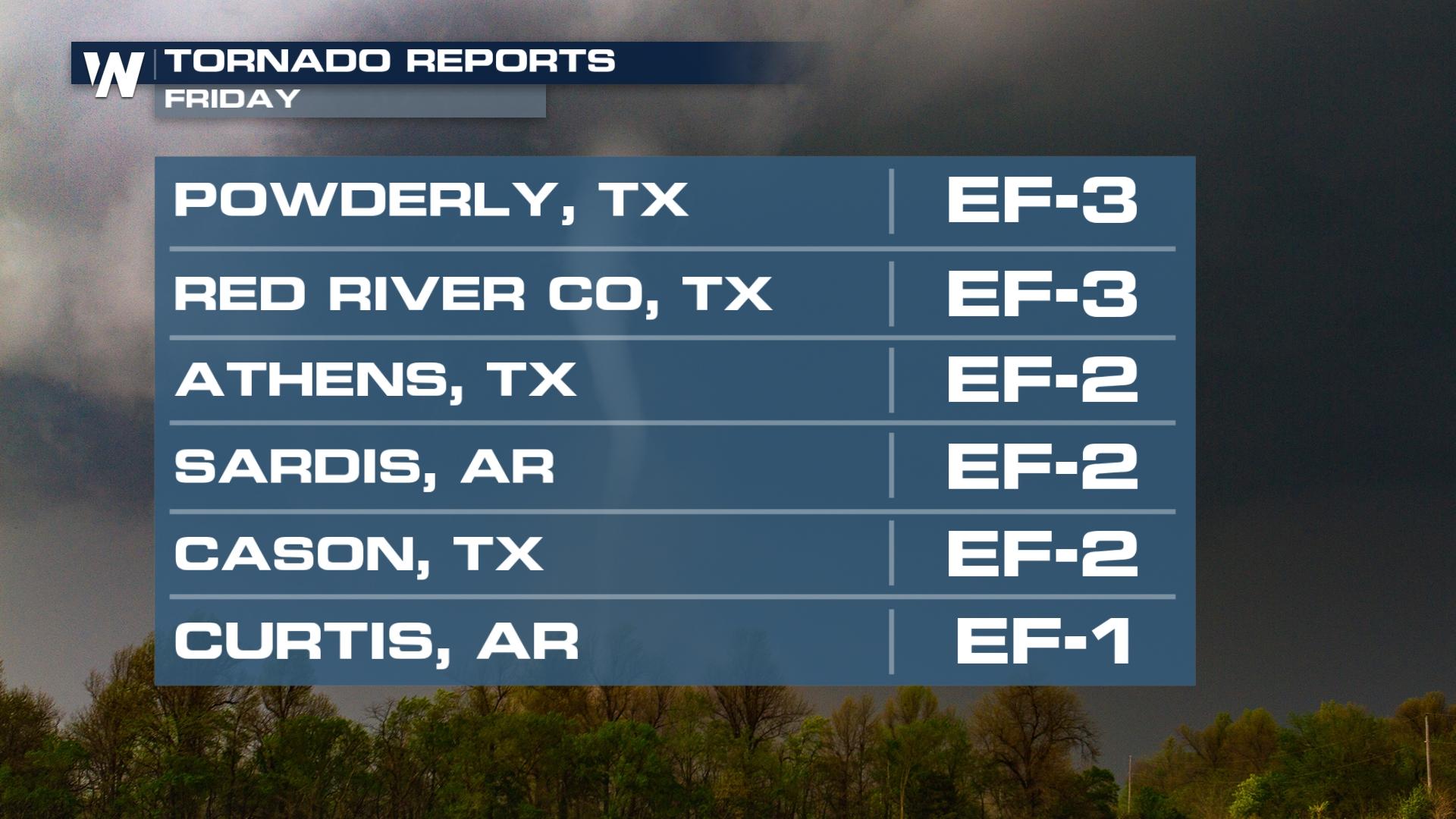 Here is a look at some of the tornado tracks: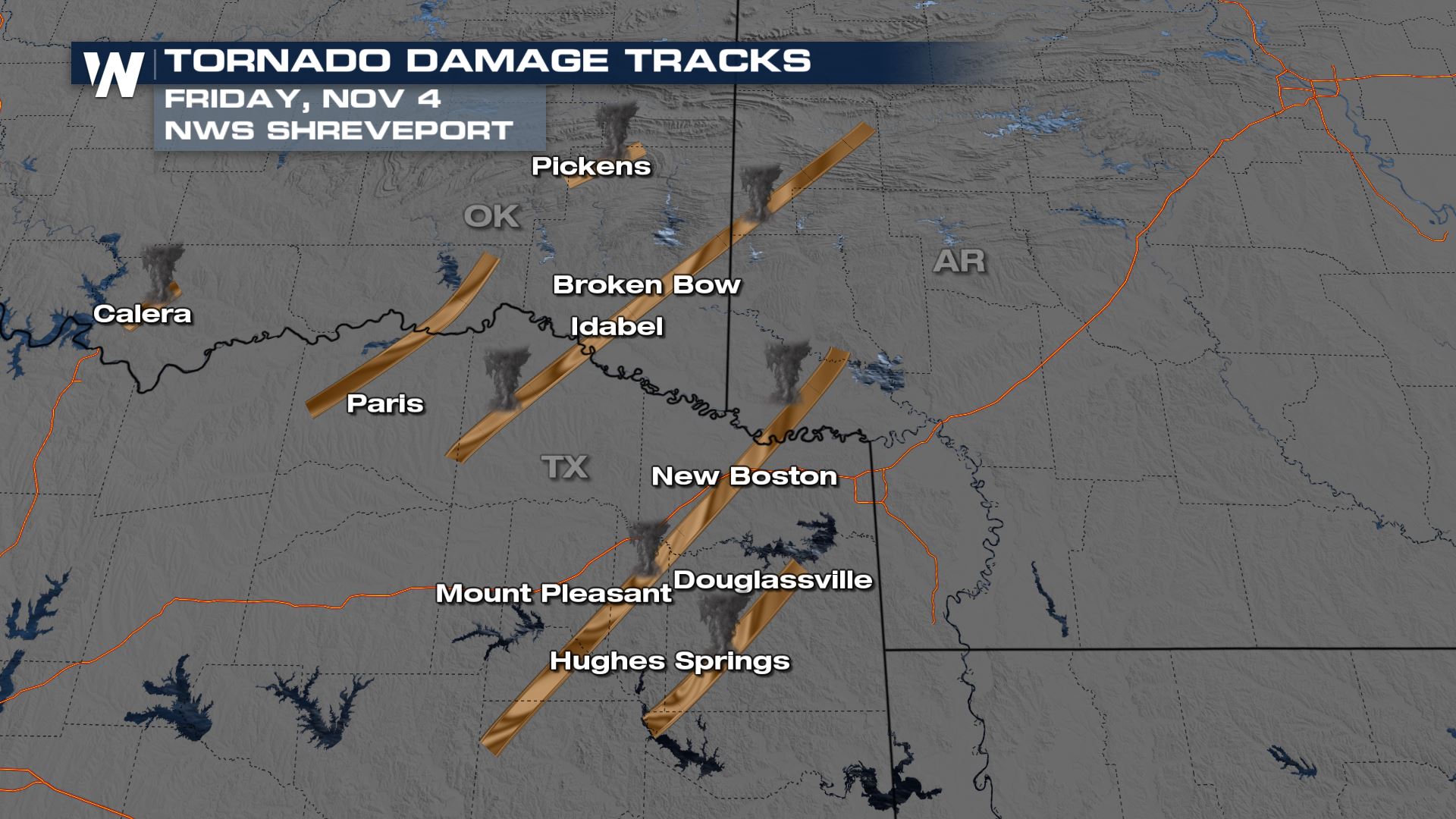 More details can be found on this forecast for the South Central tier of the country :30 past the hour, every hour.