It is officially the Spring severe weather season and atmospheric conditions are prime for severe thunderstorm development in the Central Gulf Monday. A Tornado Watch (above) has been issued through 5 pm EDT Monday, with the risk for a few tornadoes to form through this area. In addition to the tornado risk, damaging winds and large hail will also be possible. We have had numerous tornado warnings today with a possible touchdown in Enterprise, AL and Bainbridge, GA
.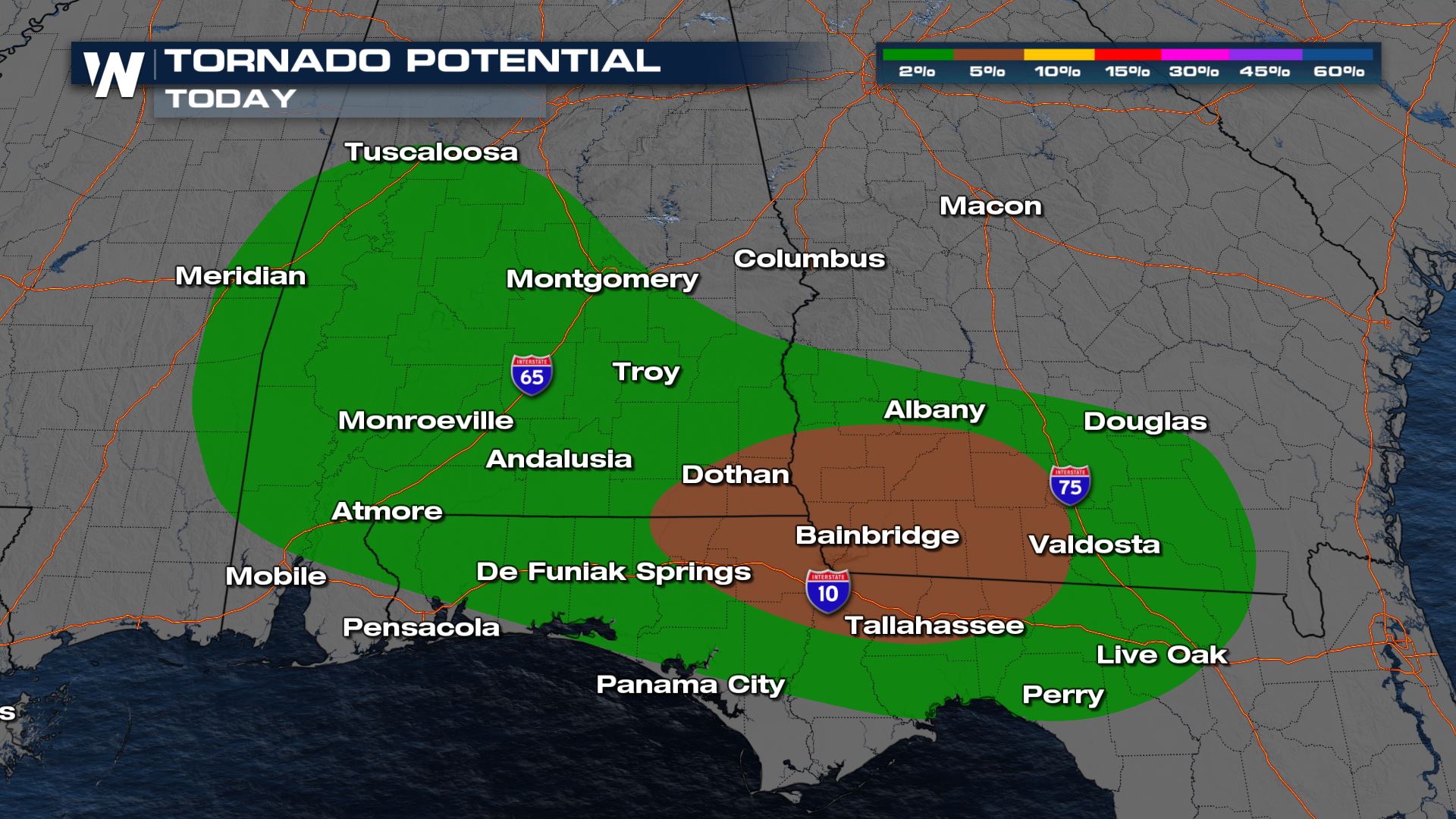 Storms move east and strengthen with daytime heating. The threat shifts into southern Georgia by the late afternoon and evening. However, conditions clear by nighttime!
Heavy rainfall is also a factor with the potential for 1-3" of fresh rain for areas that already have saturated soils, especially near the I-20 and I-30 corridors. Be prepared for flooding! A flood watch is in effect for southern Georgia and SE Alabama through the rest of the day.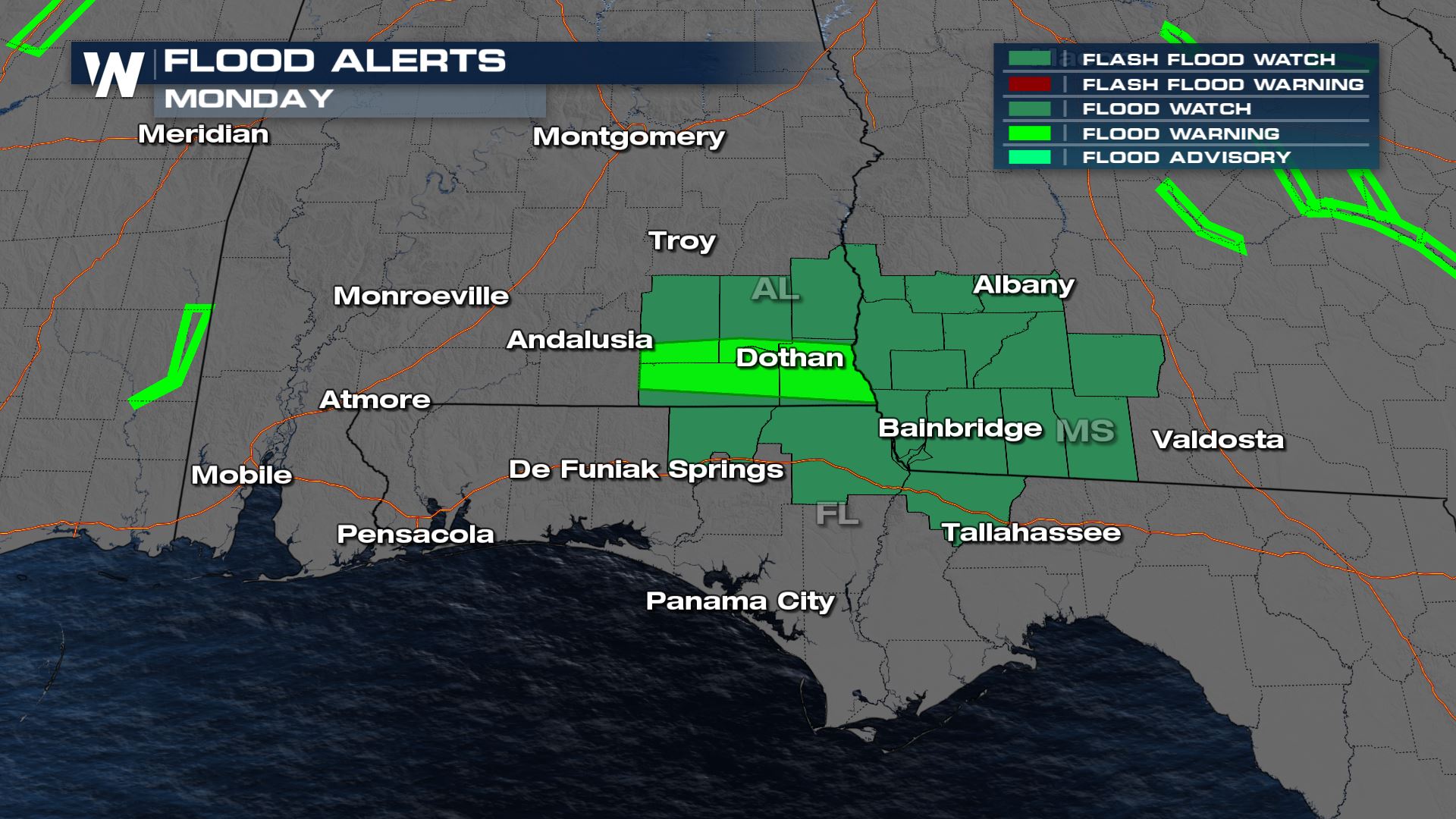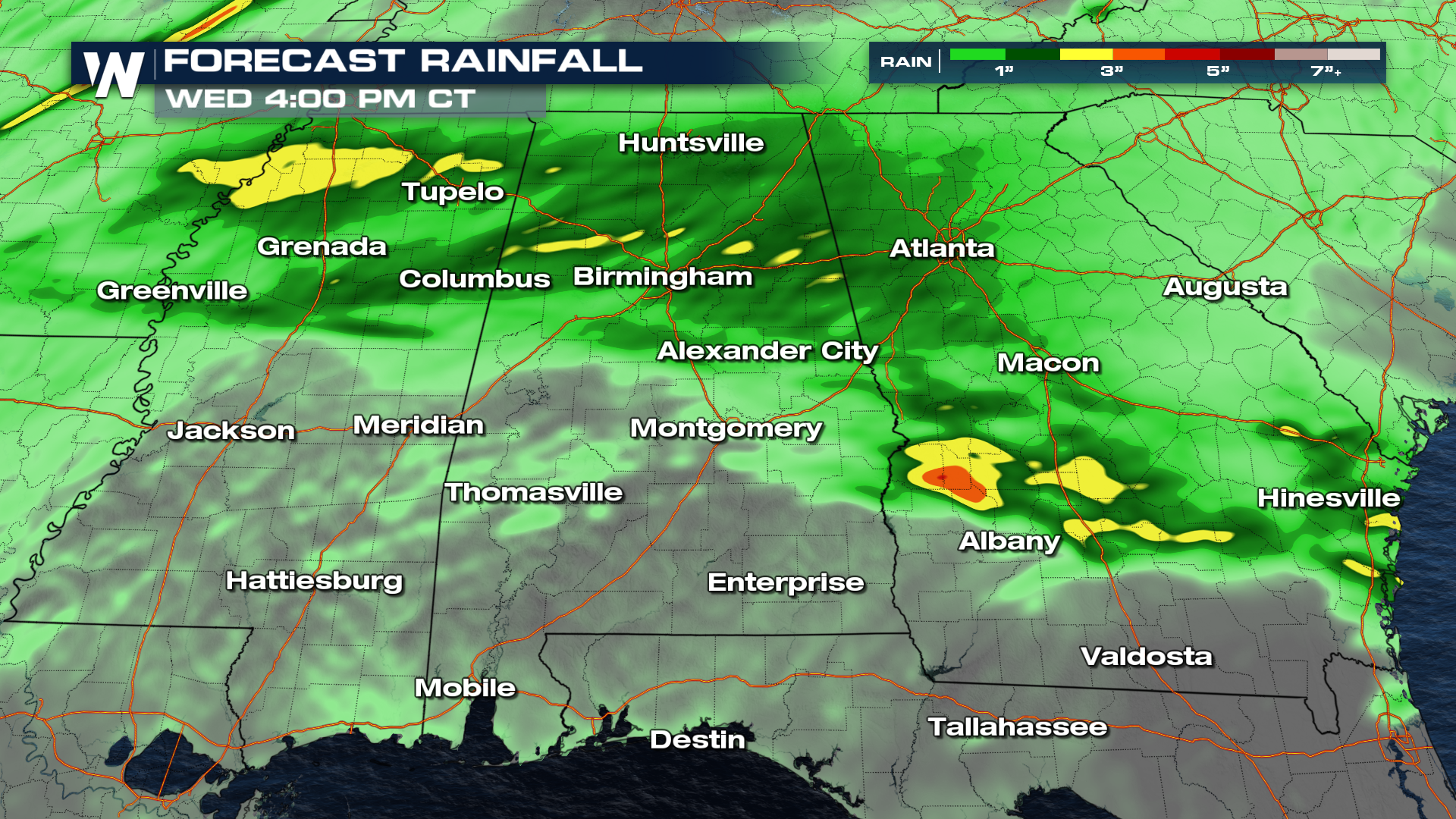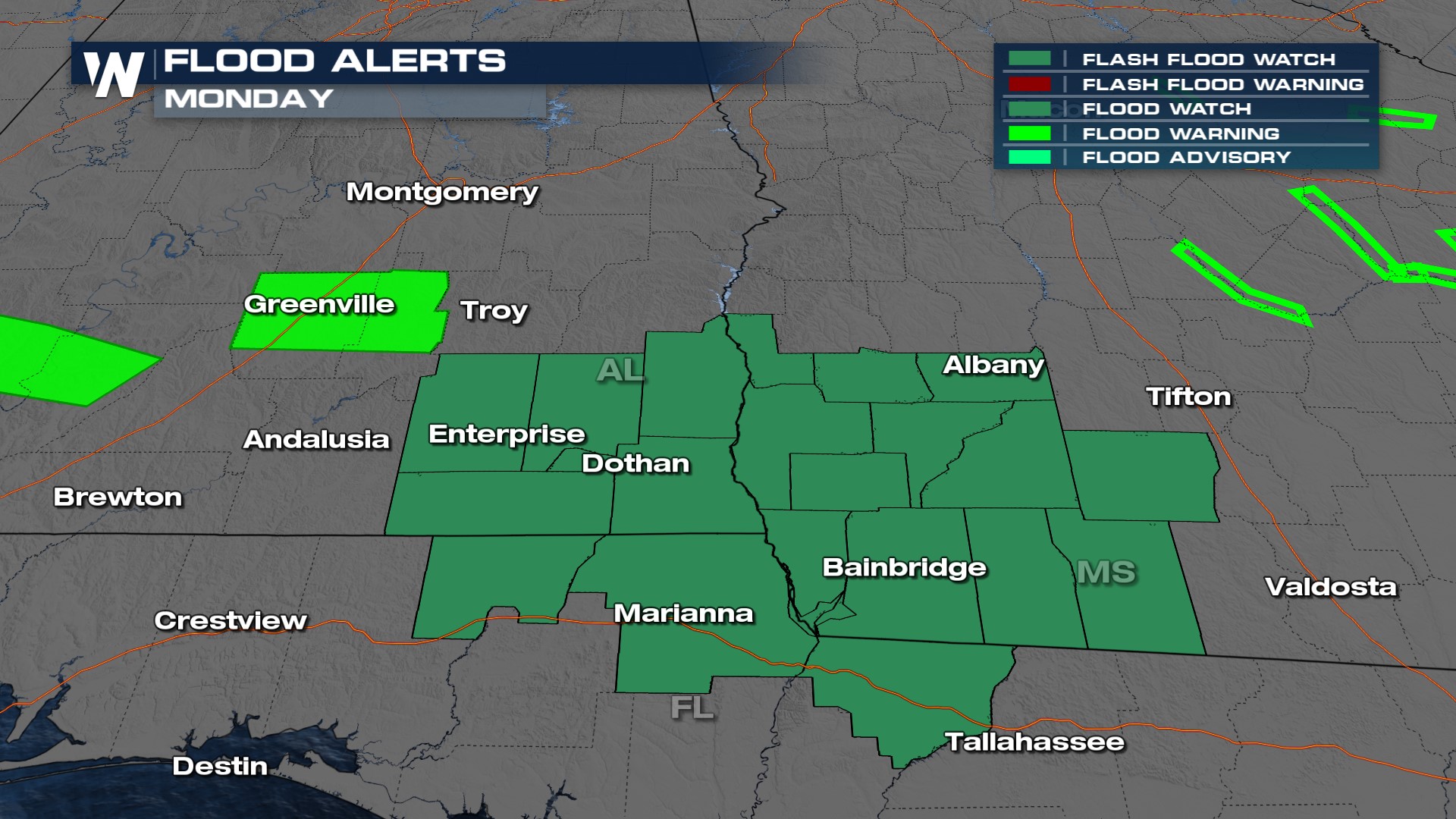 Stay with WeatherNation for the latest in the next severe weather threat in the south.