A warm front associated with an area of low pressure in the western Gulf of Mexico will bring the chance for strong to severe storms across the Gulf Coast.  SE Louisiana through the Florida Panhandle will need to be especially weather alert for the risk of tornadoes.  Here is the very latest.
Severe Outlook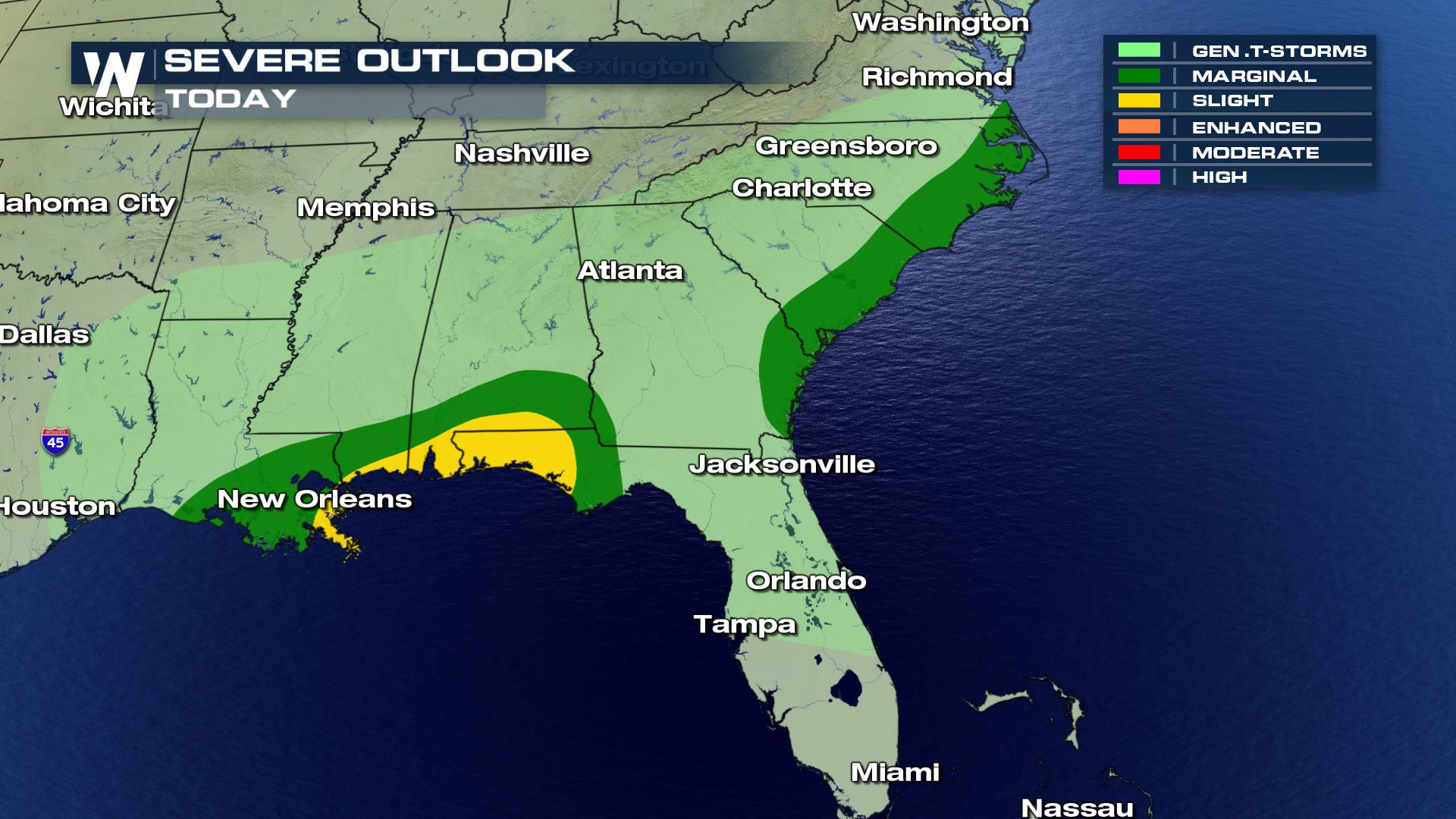 A slight risk of severe weather is expected for the coasts of Louisiana, Mississippi, Alabama and Florida.   These are the areas where severe storms will be more likely.
Severe Risks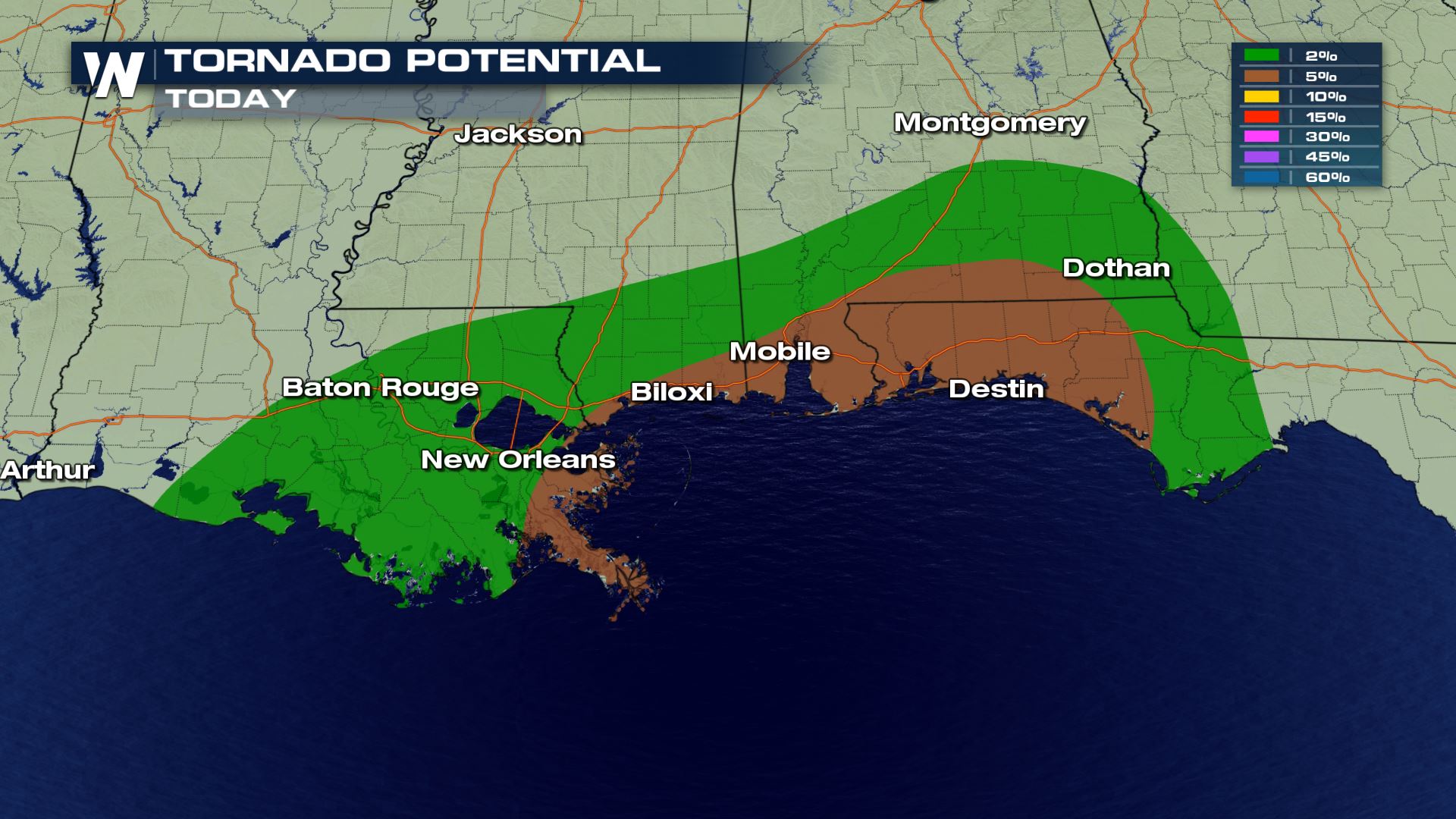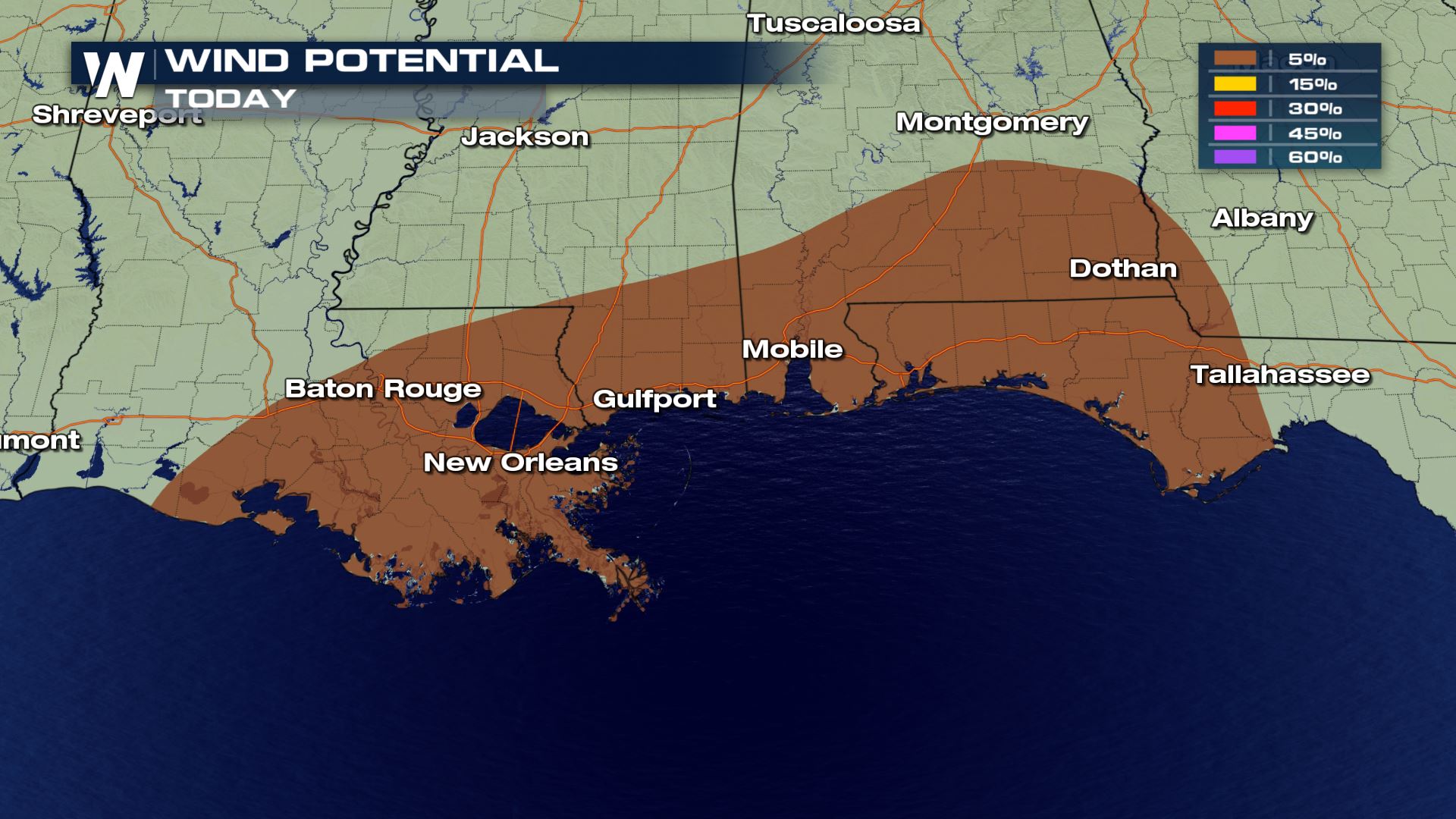 Today's severe weather will be mostly a tornado and damaging wind risk.  The hail potential will be there, but the hail should be lower than 1" in diameter (not meeting the requirement for severe hail).
Forecast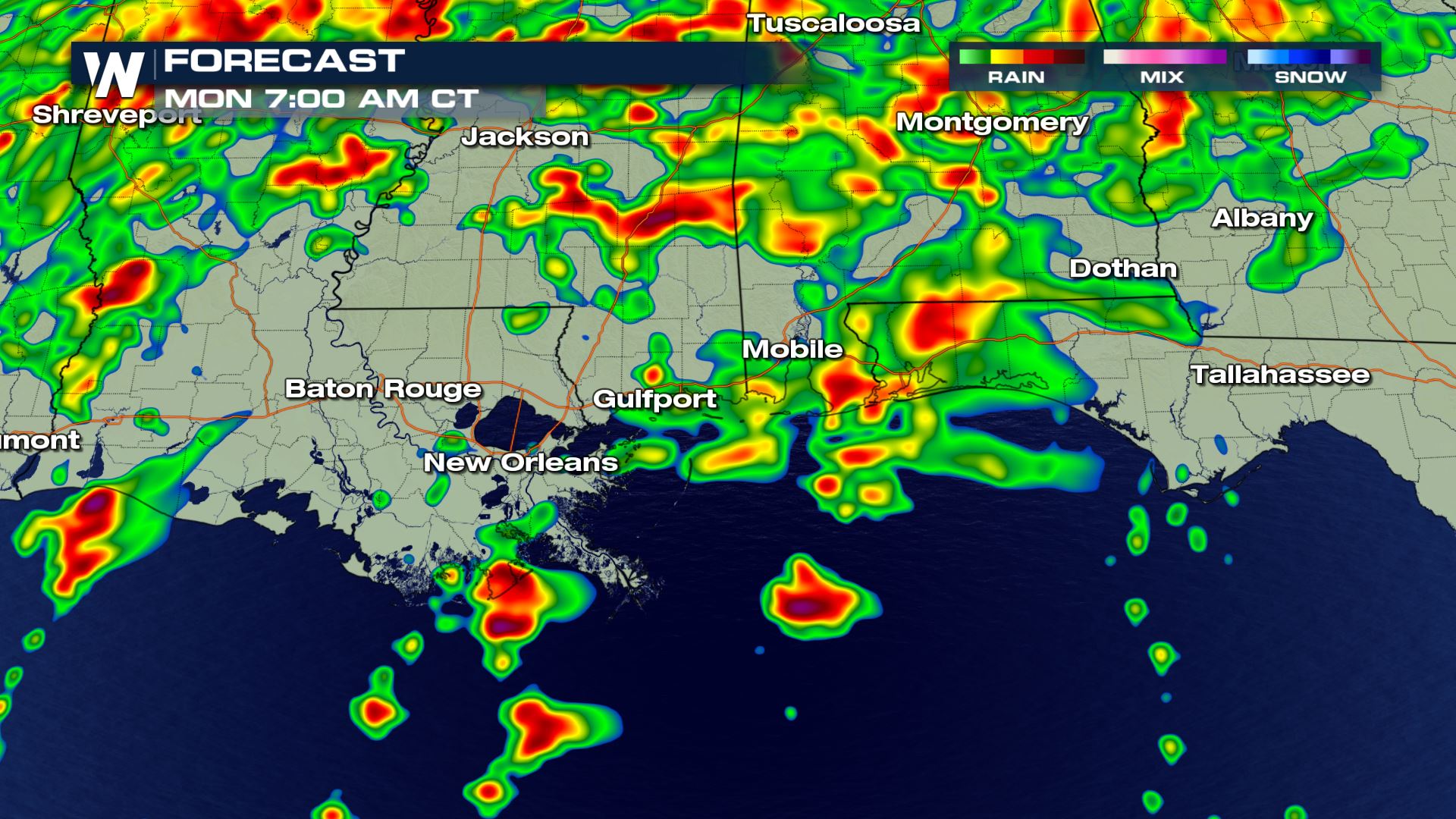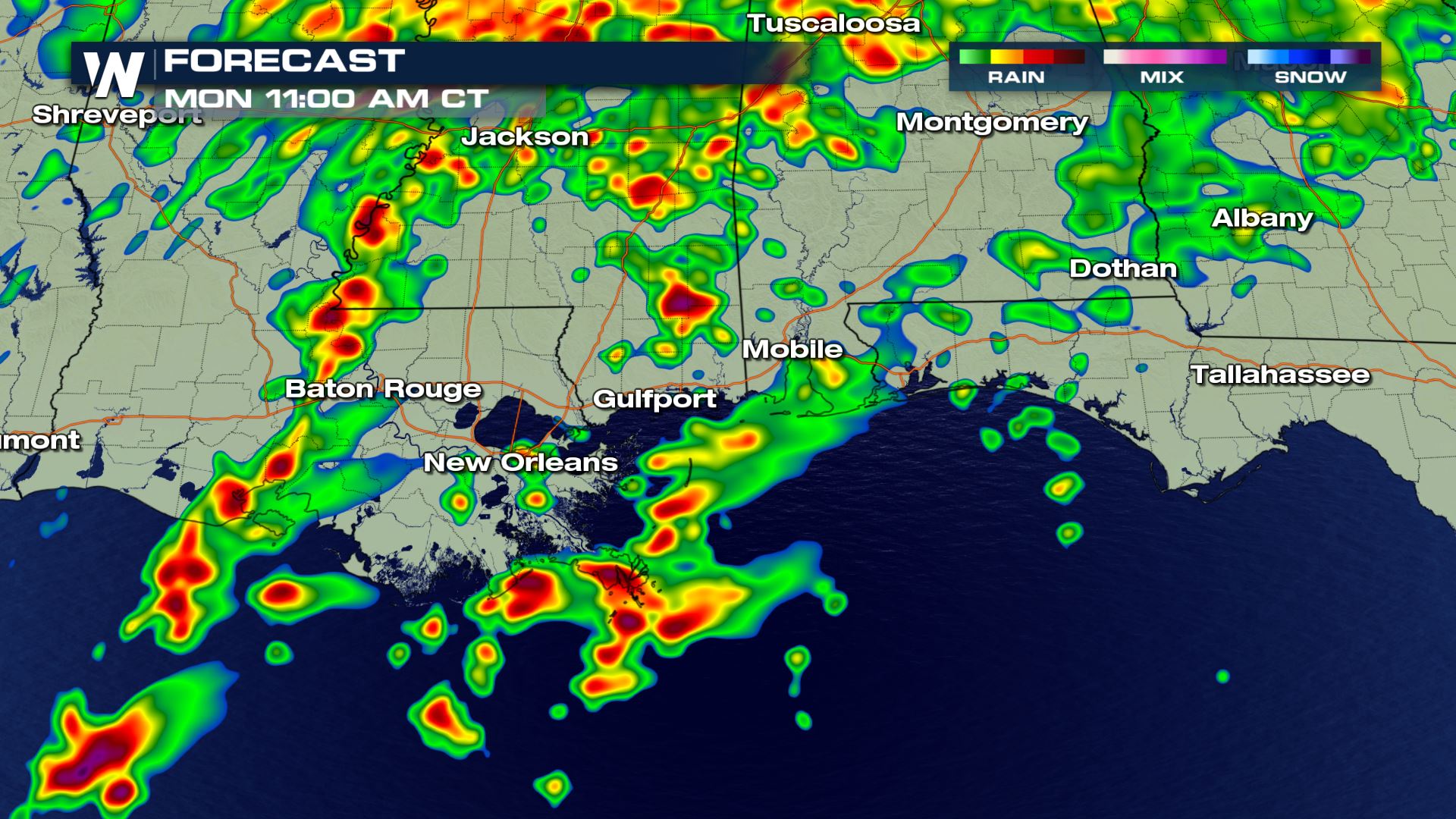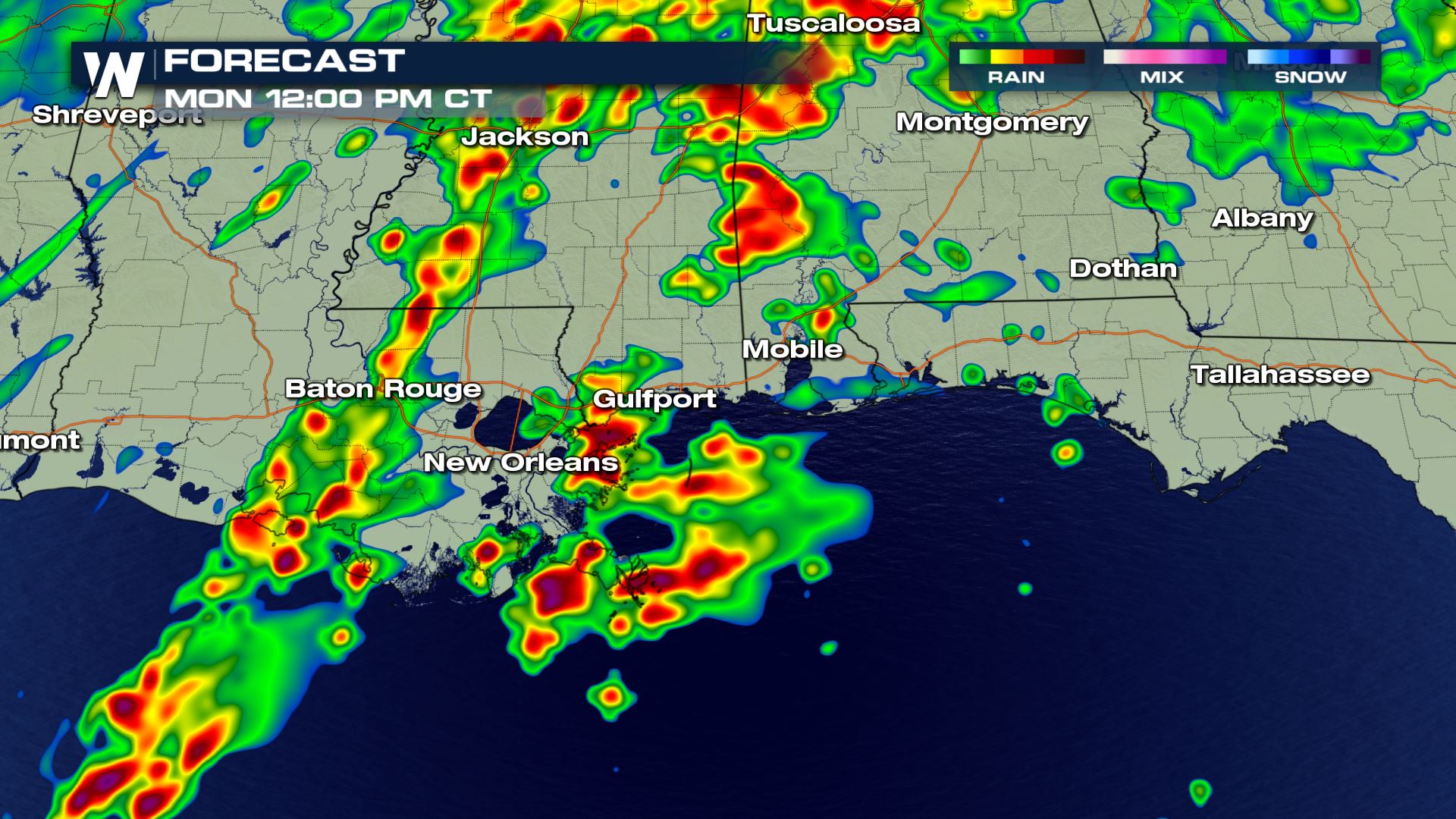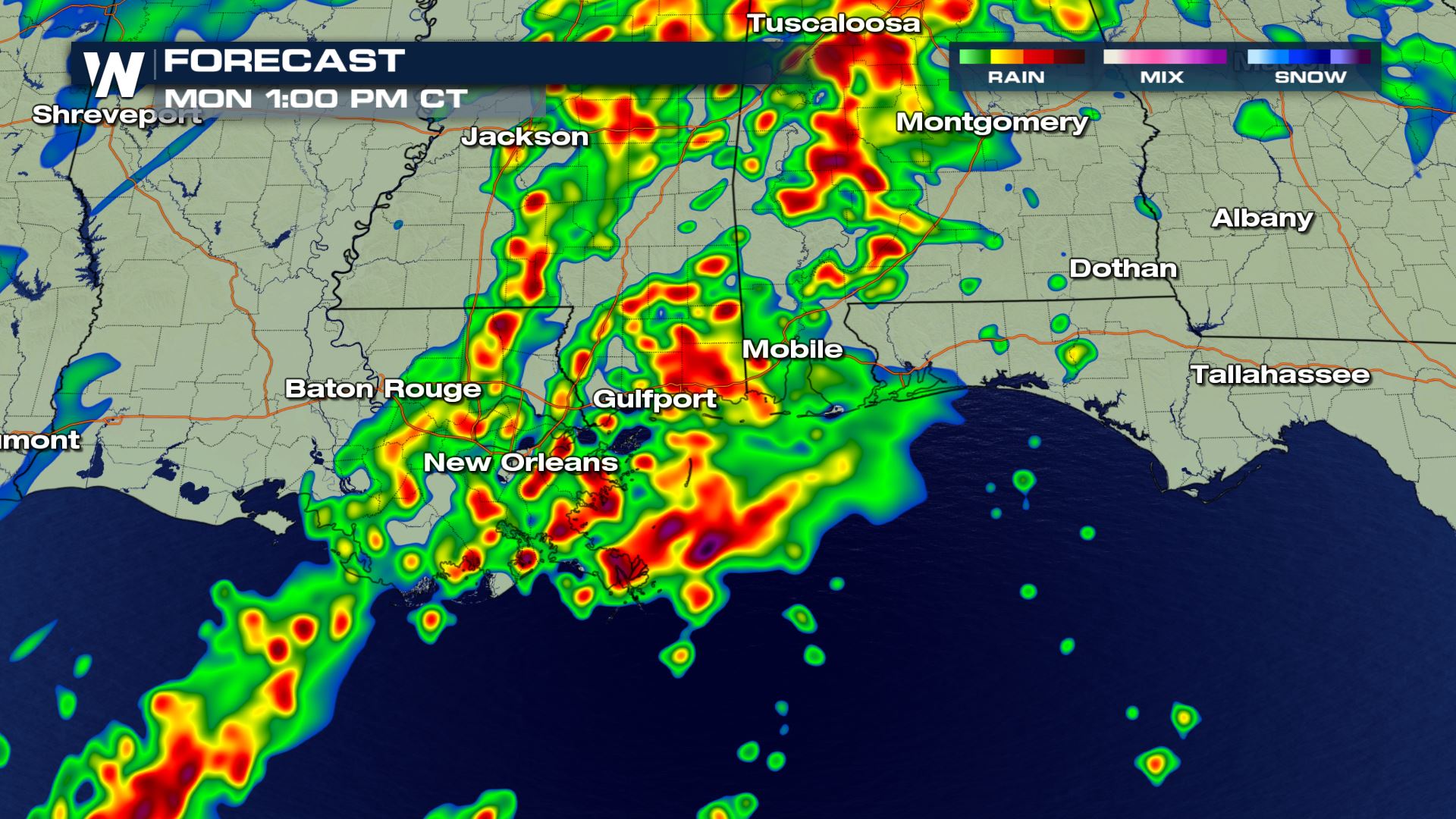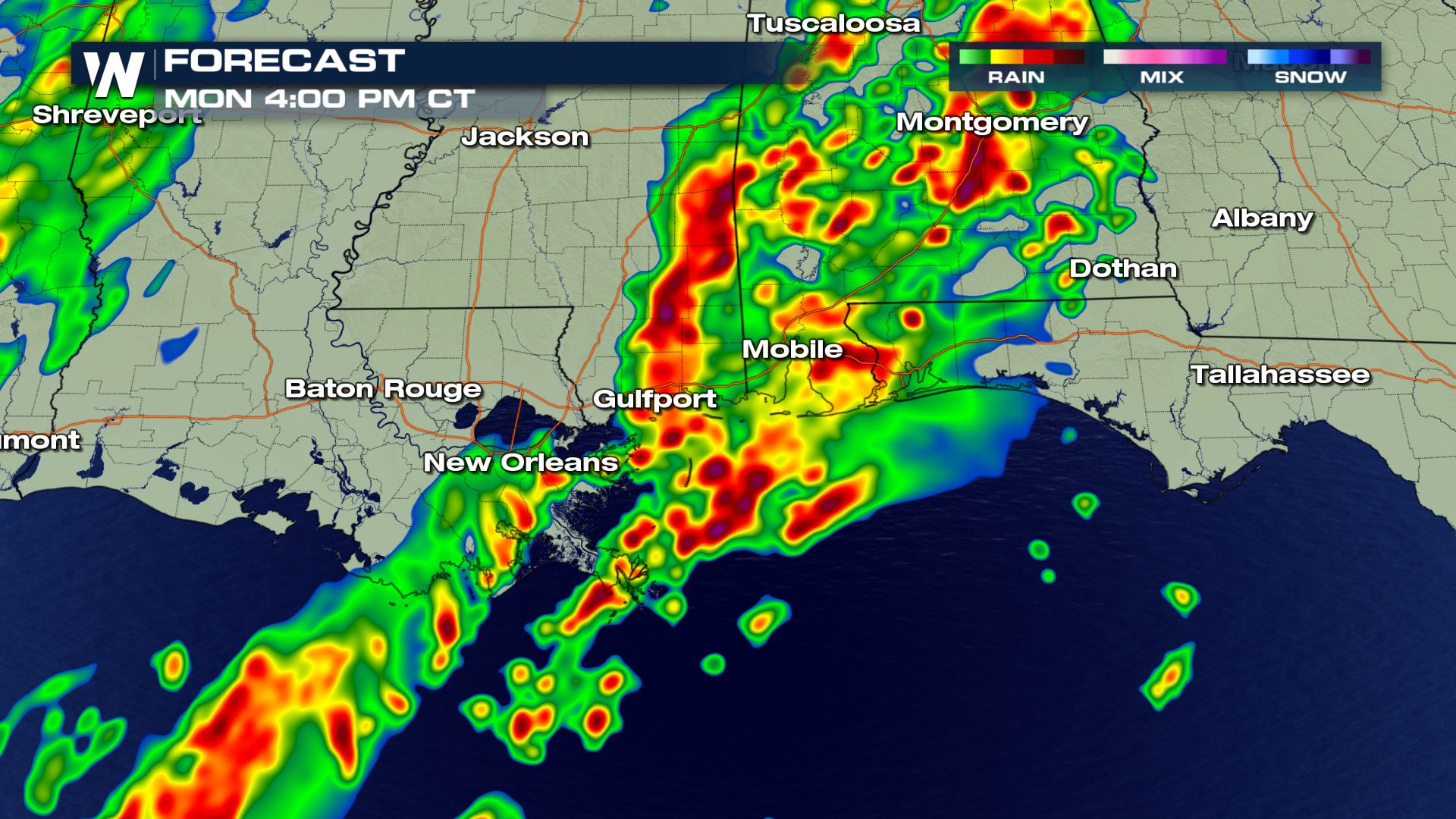 Severe thunderstorm potential will an all morning and all afternoon event.  Storms will be around the Gulf Coast all day and at anytime a storm could contain rotation and have the risk of tornadoes.  Heavy rain will also lead to areas of flash flooding. More updates are on the way from WeatherNation.