Monday 3:15 p.m. CT Update: A severe thunderstorm watch has also been added for parts of Colorado and Wyoming until 10 p.m. https://twitter.com/WeatherNation/status/1001195072094846976 The threat for tornadoes is increasing across parts of Colorado, Kansas, and Nebraska this afternoon and evening.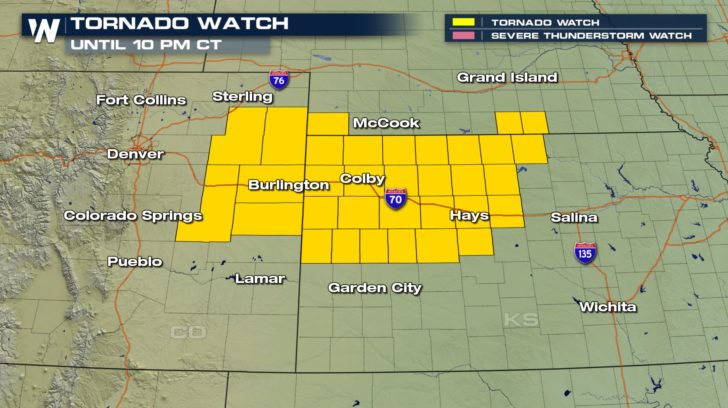 A tornado watch has been issued by the Storm Prediction Center (SPC) until 10 p.m. central Monday. This alert includes a large stretch of Interstate 70 from near Limon, Colorado to the east, beyond Hays, Kansas. It's an area in which SPC has forecast an "enhanced" risk of severe weather.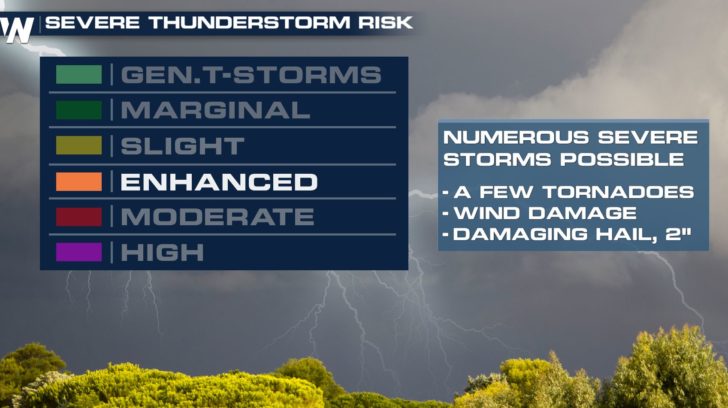 Thunderstorms are already firing up right now, but will continue to do so deep into the evening. Warm, moist air is moving in from the south while cool, moist air is present to the north.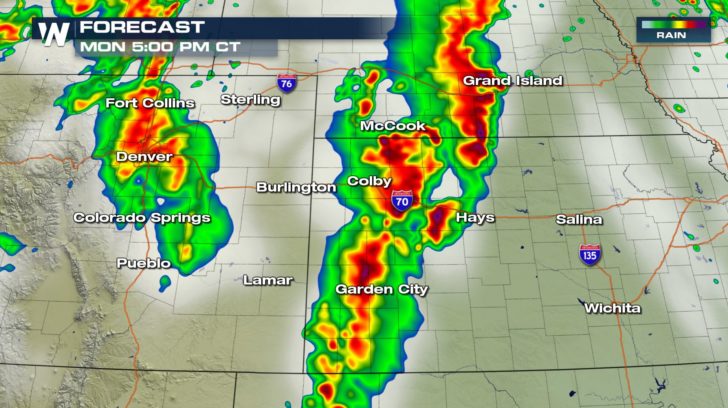 The forecast radar shows two distinct lines of thunderstorms on Monday afternoon. The line to the east will feature the highest chance of tornado activity while the line to the west (Colorado) has a decent chance at severe hail from the storms. These storms will move to the east-northeast fairly slowly, only between 15-30 mph.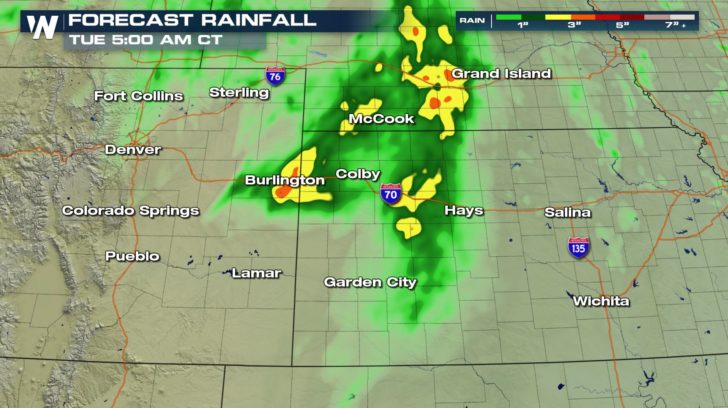 Due to the slow movement of the storms and training, (storms repeatedly going over the same area) temporary flooding will also be a weather-related hazard. These storms could put down up to four inches of rainfall before ending late Monday. Stay with WeatherNation for all of the latest information. For WeatherNation, Meteorologist Steve Glazier