The risk for severe thunderstorms containing tornadoes and flooding rain continues this evening.  A tornado watch has been issued until 11 p.m. CT Friday, as well as a severe thunderstorm watch until the same time.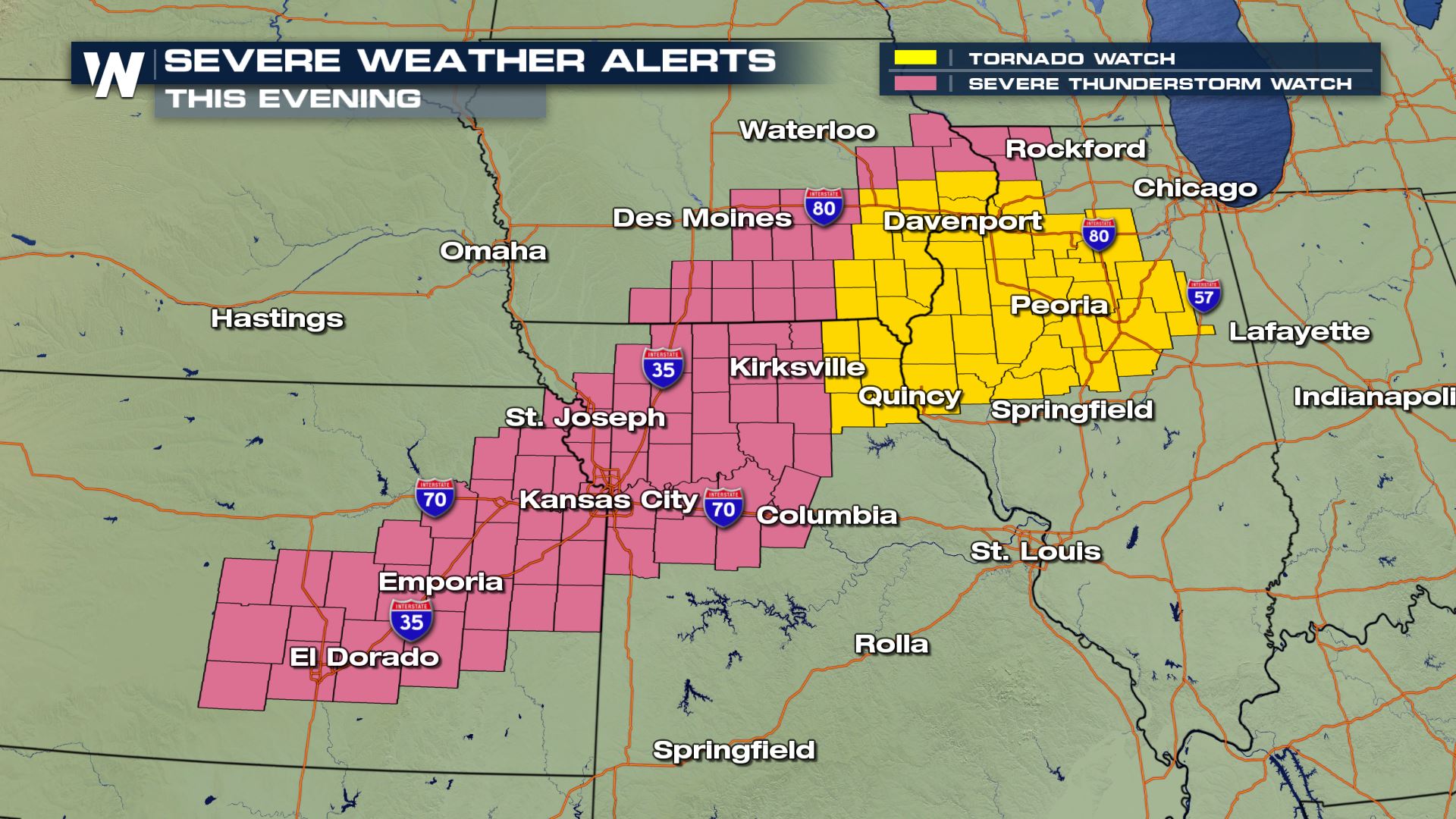 In addition to the possible tornadoes, flooding will be likely in parts of Illinois through the evening.  A moderate risk of flash flooding exists in north-central Illinois including Chicago, Rockford and Peoria.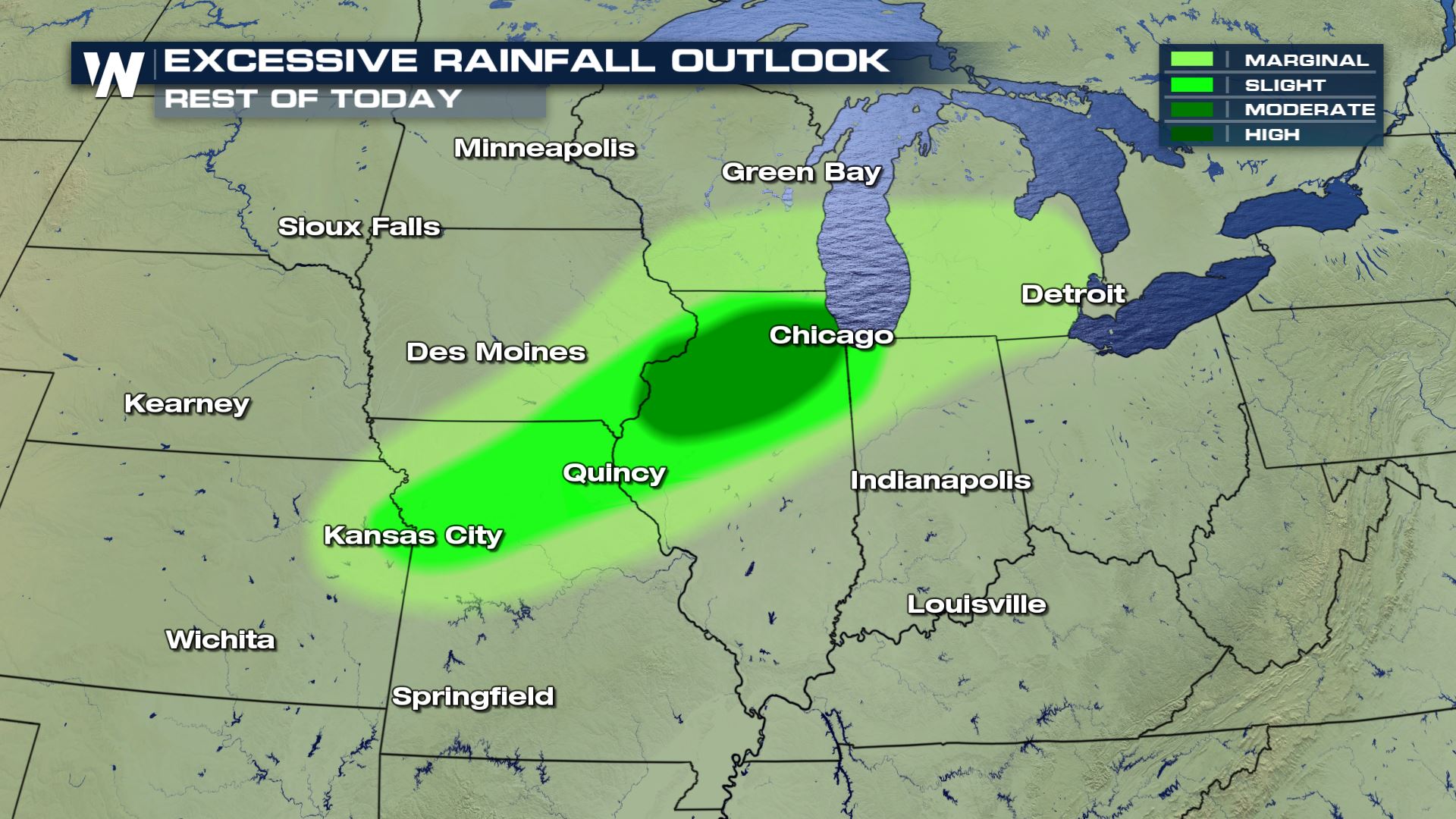 Both areas of interest are within what's deemed as an "enhanced risk of severe weather"
according to the Storm Prediction Center's severe weather outlook
. That means there is higher confidence for more widespread severe thunderstorms. Areas in yellow and dark green can also experience severe thunderstorms, however fewer and farther between.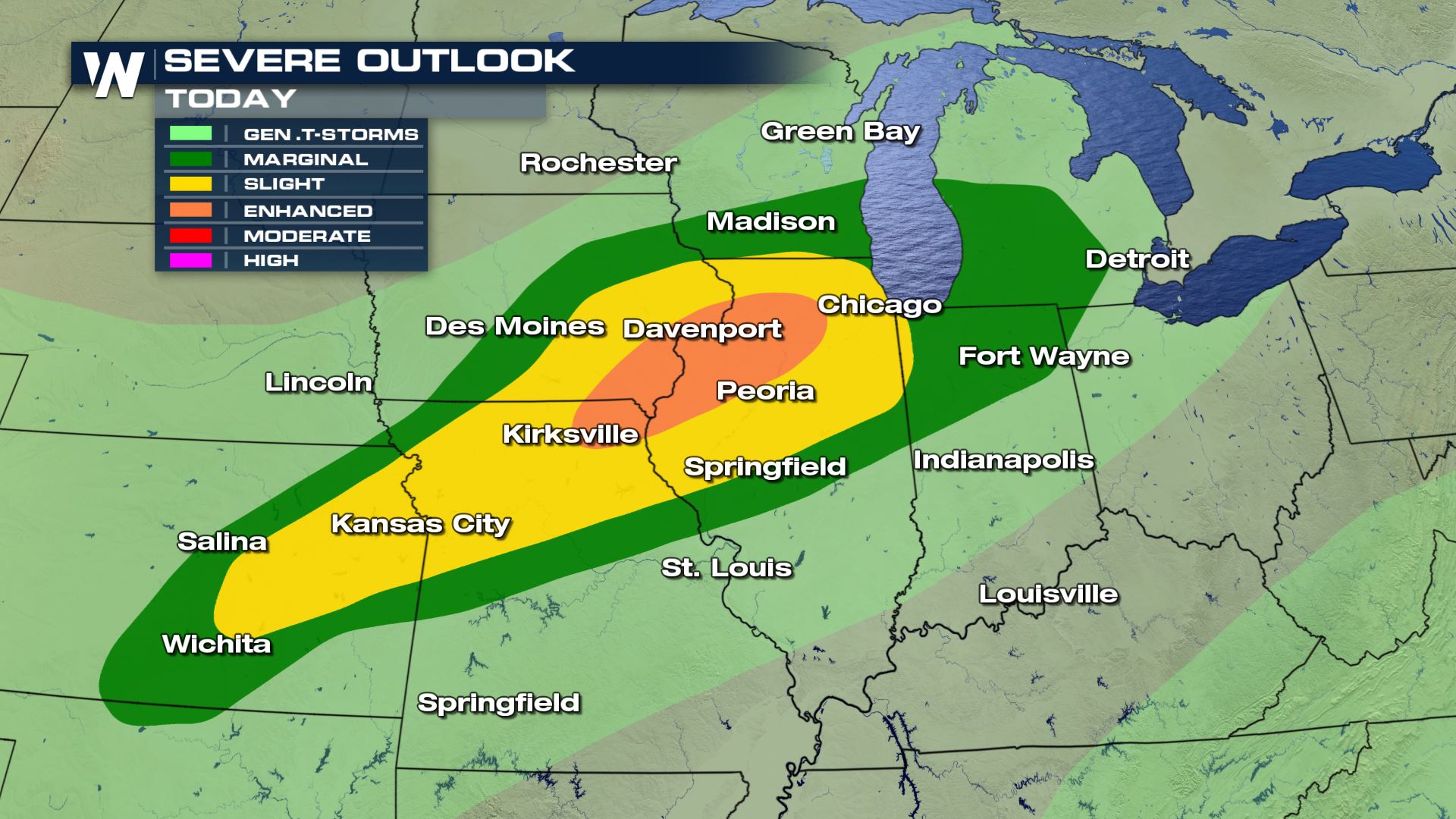 The thunderstorm forecast takes these dangerous cells beyond sunset. As you go out and about for your Friday night, stay weather aware and weather ready!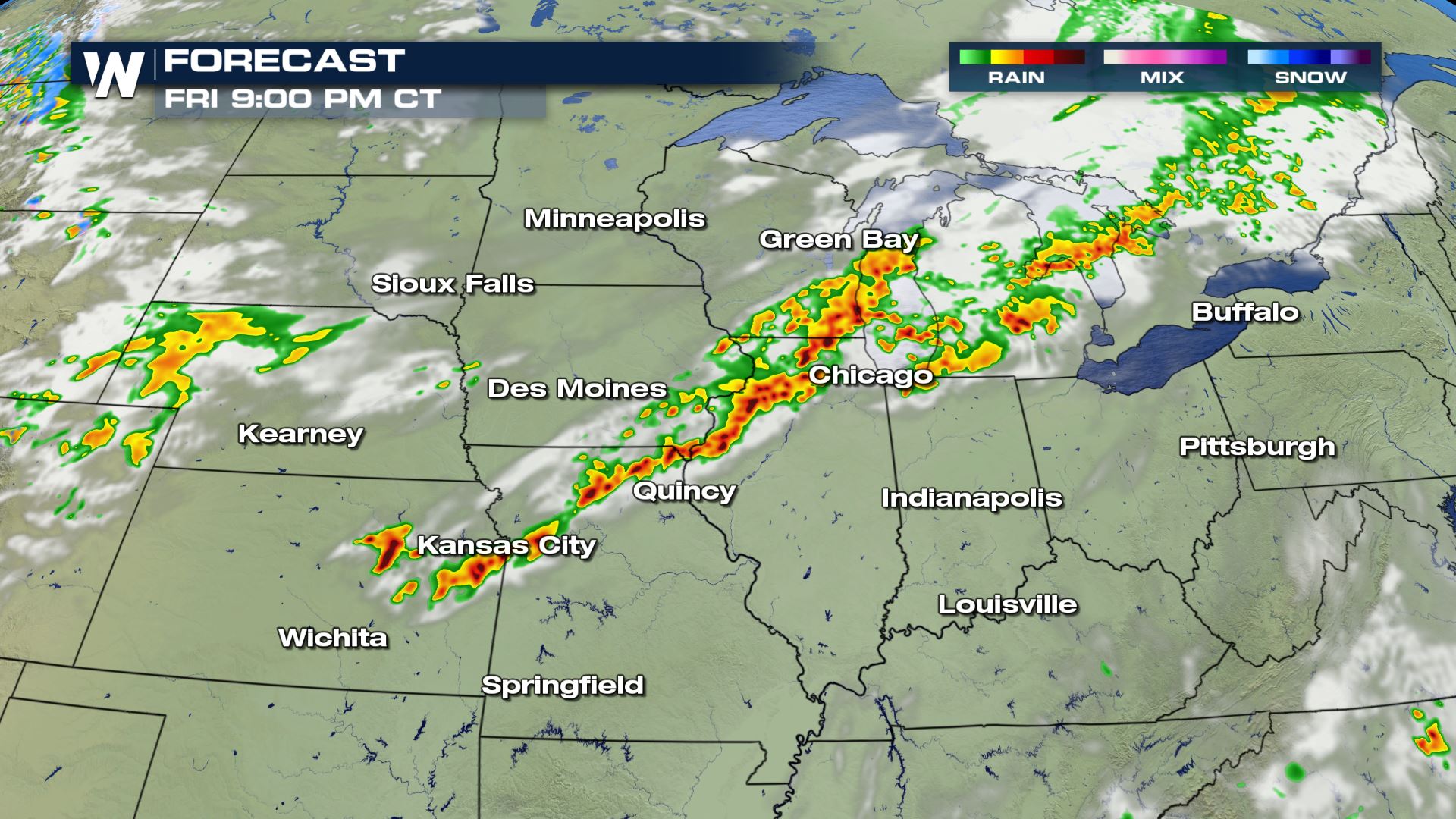 Forecast snapshot later this evening. Today and tomorrow will be busy weather days in this area. A stationary front won't budge much and as a result, will produce more strong thunderstorms with heavy rain tomorrow.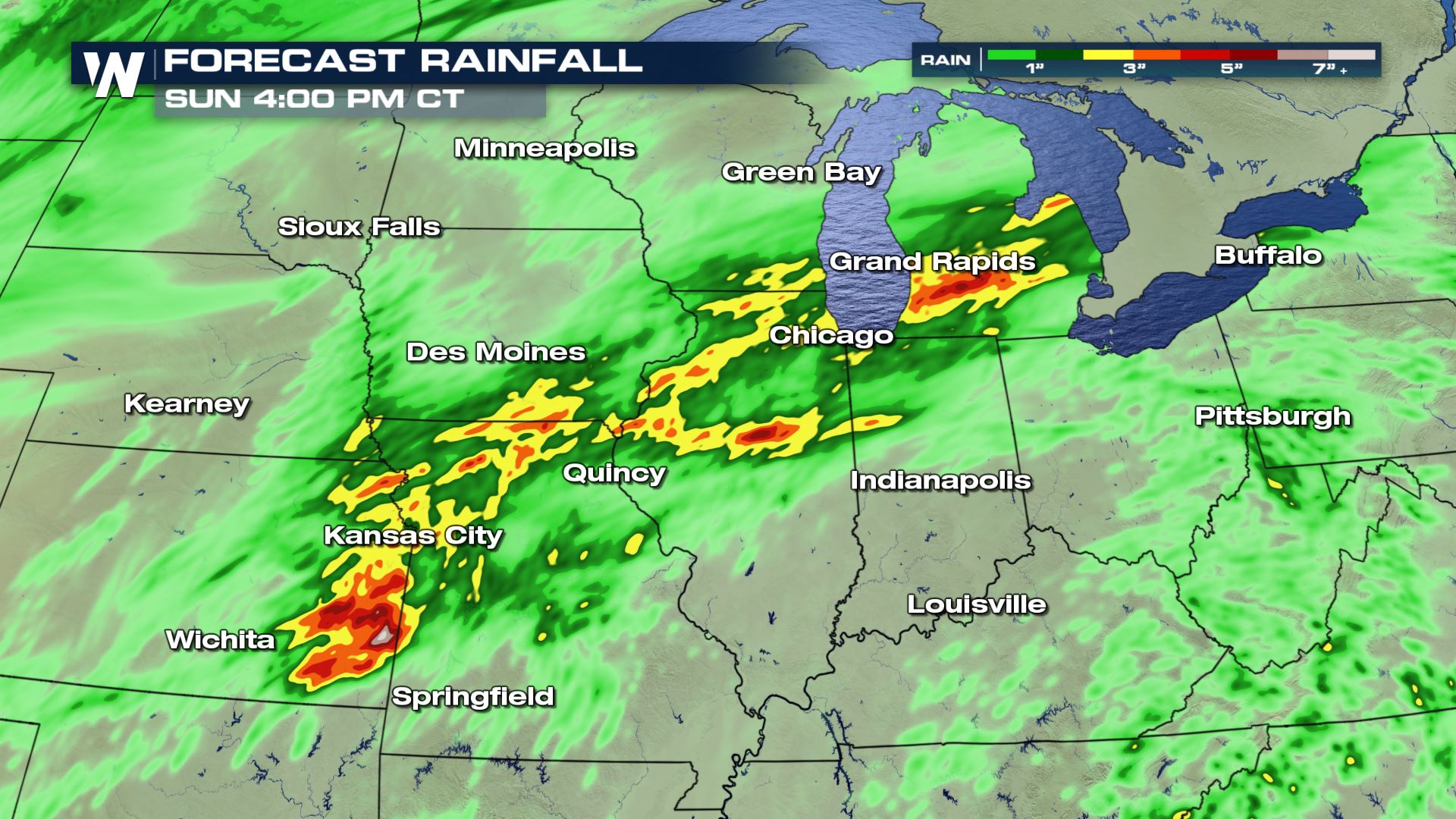 Rain forecast through Sunday afternoon, September 29 We've already seen our fair share of heavy rain and hail across this portion of the country. Rainfall amounts are still counting, but are upwards of 7 inches in parts of Illinois! With more rain forecast, please watch for flash flooding.