You may have heard the myth that tornadoes can't strike cities. Well, 2019 has certainly proven that mistaken theory wrong - and not just once or twice. https://youtu.be/lckiDFNvOKE An EF-3 tornado touched down on the north side of Dallas, Texas on October 20th, tracking more than 15 miles through America's fourth-largest metro area. There were at least 10 tornadoes reported in north Texas during that event.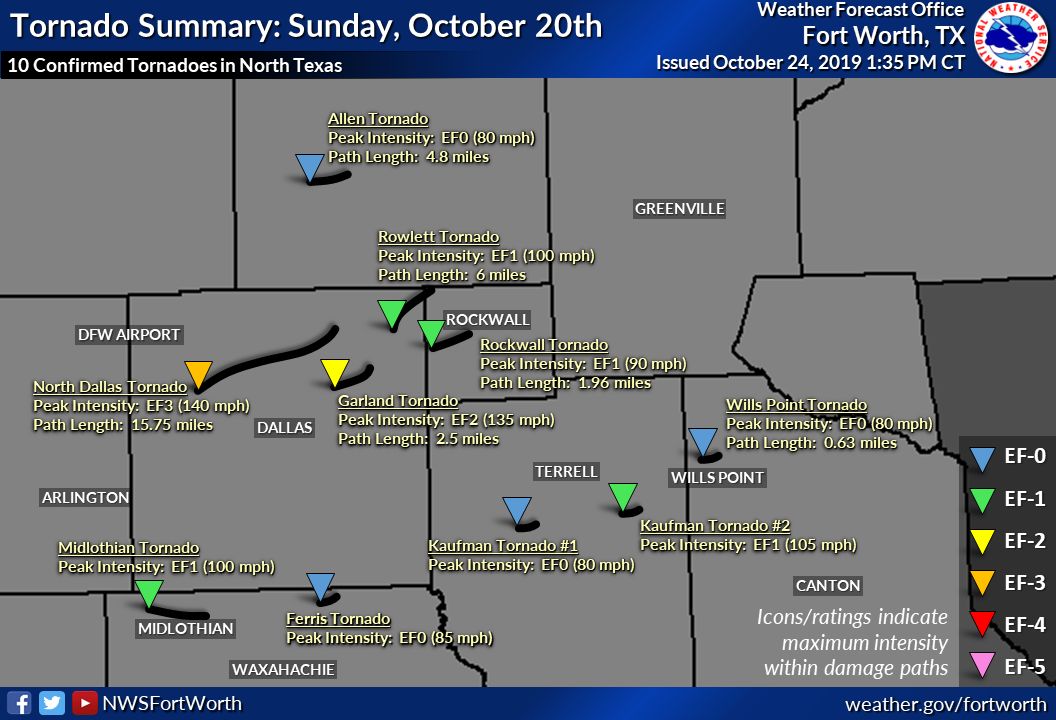 But that's just one of four tornadoes to strike American cities so far in 2019 - and all of them have been strong (EF-2+ on the Enhanced Fujita Scale). By chance, they've also all taken place at night. In September, tornadoes struck Sioux Falls, SD. The National Weather Service
reports multiple EF-2 tornadoes occurred
, with maximum winds of 125 mph in various parts of the city.
[Related article: Cleanup Underway After Tornadoes Hit Sioux Falls]
In May, a violent tornado hit Missouri's capital, Jefferson City. The tornado
was an EF-3
, with maximum winds of 160 mph.  This was just
one of nearly 3 dozen tornadoes that occurred
in Oklahoma, Kansas, and Missouri through that severe weather event.
[Related article: Devastation in Jefferson City]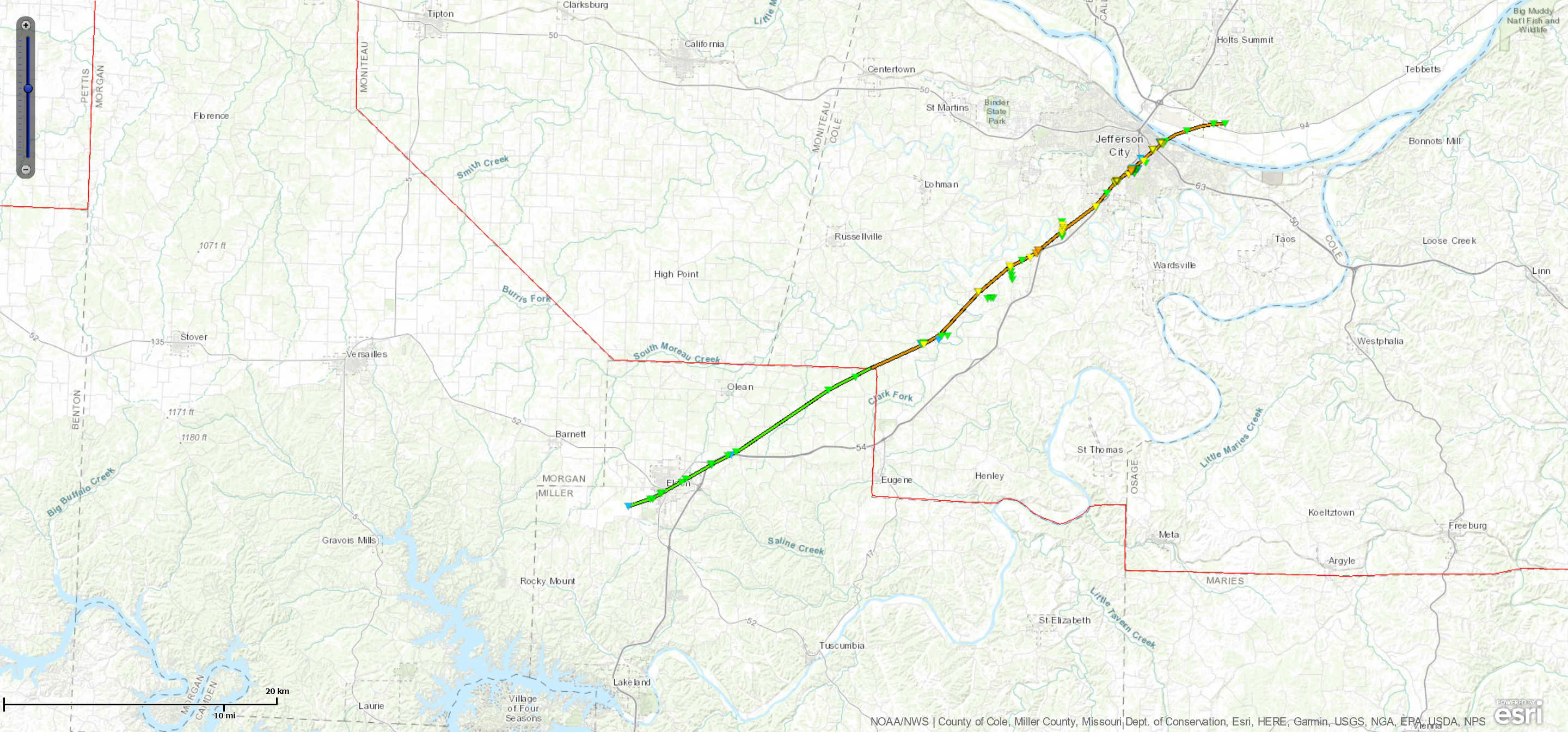 Courtesy: NOAA / National Weather Service Also in May, an
EF-4 tornado hit Dayton, Ohio, with maximum winds near 170 mph
! This tornado would become the strongest tornado to hit the state in nearly a decade. This was also one of many tornadoes on May 27-28, 2019. Fortunately, none of these 2019 urban tornadoes have resulted in fatalities. That's rather remarkable, considering the strength and timing of these tornadoes. Urban areas
cover only about three percent
of the United States. Because urban areas account for such a small percentage of American land, most tornadoes pass over rural areas, perhaps helping fuel the running myth that tornadoes can't strike metro areas. But as we've learned in 2019, clearly that thought is a myth. Tornadoes can, and do, occur in any part of the U.S. While there are more likely areas that tornadoes occur due to location, weather pattern setup, terrain, and more, a tornado can occur anywhere. Be sure you know your risk, and have a family plan if ever your area in in a tornado warning.
Visit ready.gov
to learn more about how to prepare for tornadoes in your area.