Unfortunately the storms turned deadly on Friday night near Baltimore, Maryland when an EF-1 tornado struck the town of Dundalk.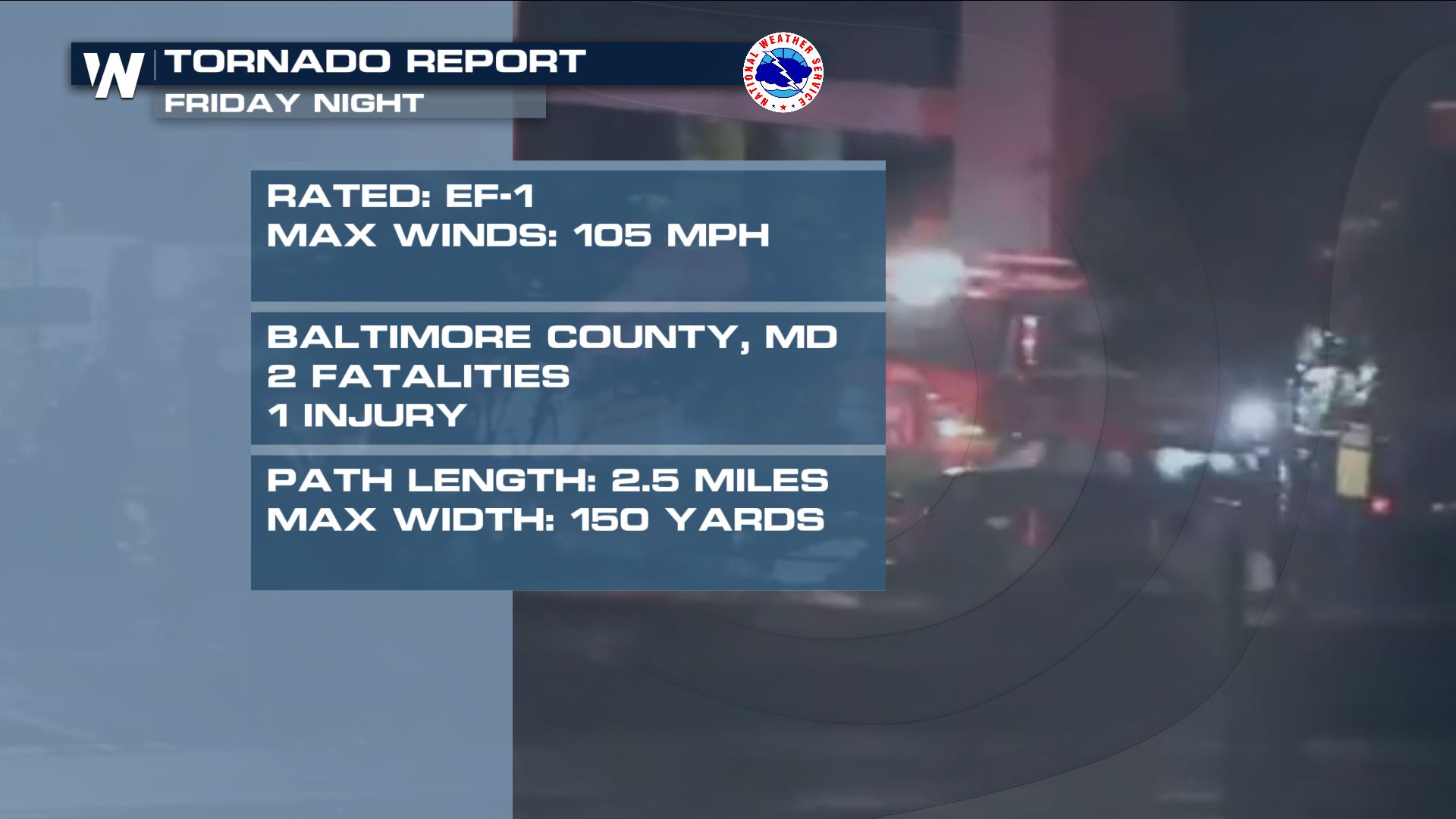 There were reports on Friday night that a large wall of a distribution center had come down, along with tree damage and flipped vehicles. Upon further investigation, the National Weather Service office near Baltimore confirmed Saturday that an EF-1 tornado lasted 2.5 miles and resulted in 2 injuries and 1 fatality.
Related Story: Two Dead From Friday's Severe Storms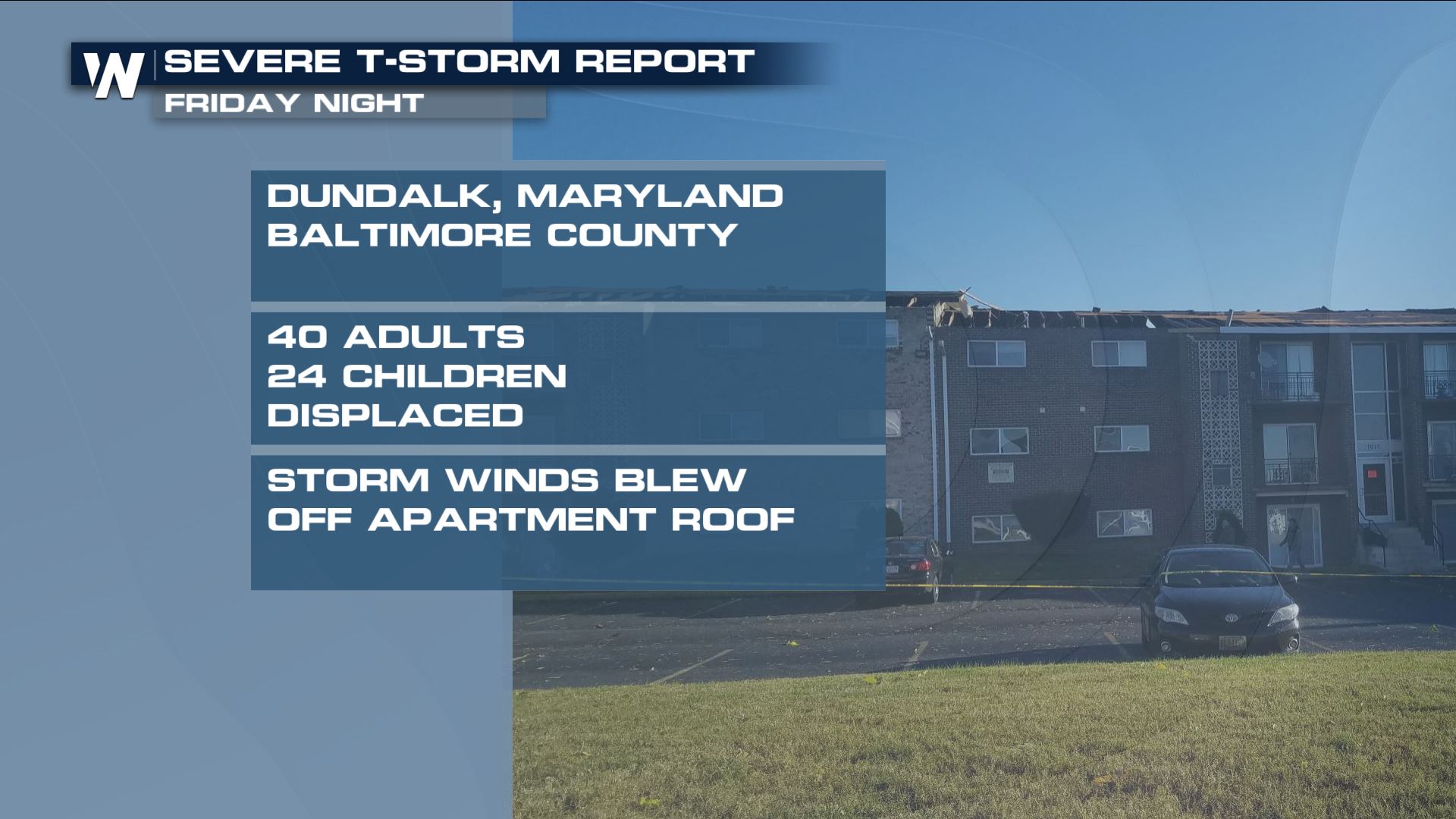 About five dozen people were displaced on Friday night after the storms ripped the roof off many residents' apartments. The Baltimore County Fire Department shared this picture above along with the information that folks had to go to a temporary shelter after the storms hit Friday evening.
Related Story: Top 5 Videos 10/28-11/03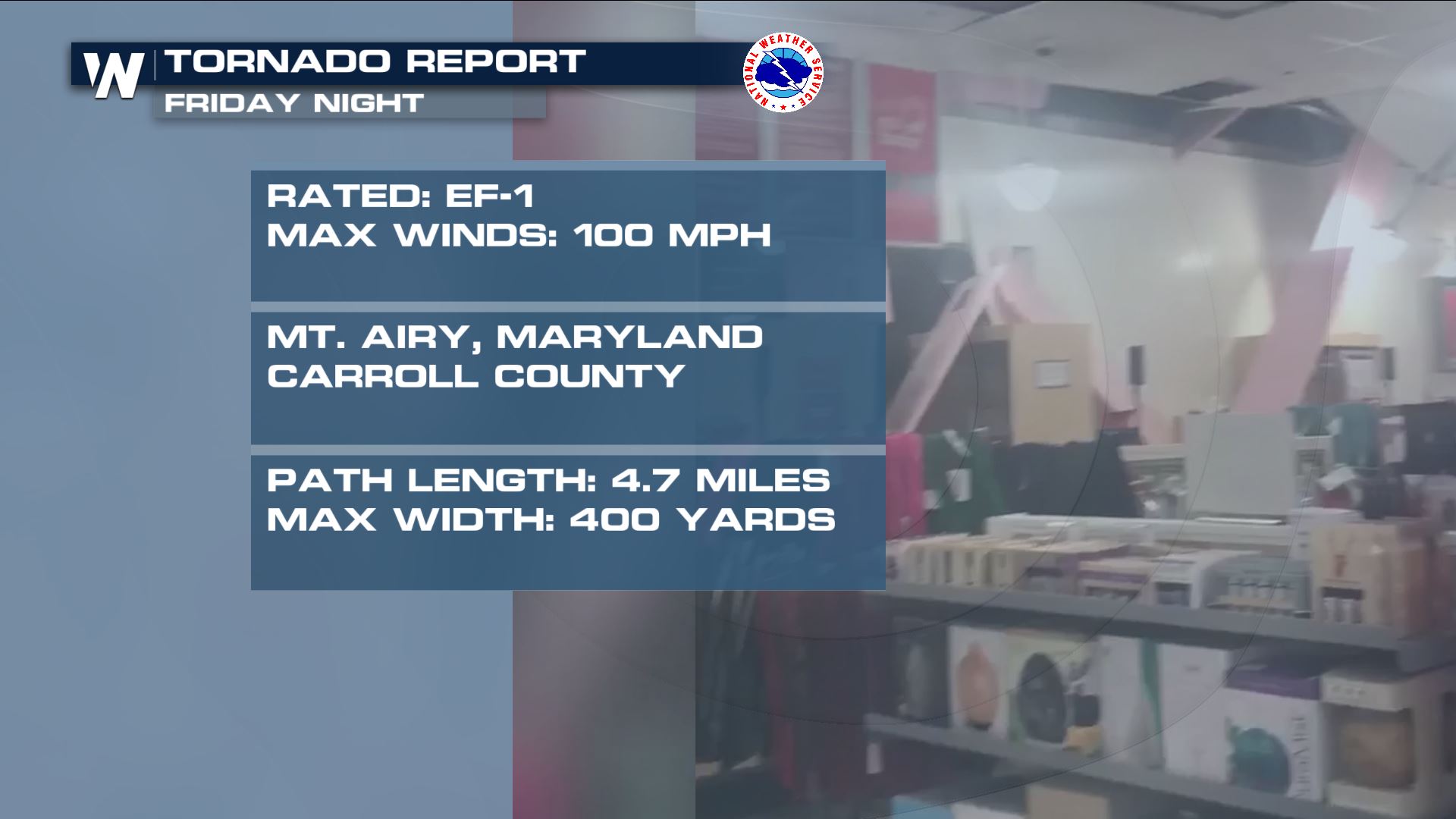 A separate tornado hit Mount Airy, Maryland Friday evening as well. This storm ripped through a department store and was as wide as 400 yards at one point! That maximum width is nearly a quarter-mile! Fortunately with this storm, there were no reports of injuries. More severe weather is forecast Sunday, Monday and Tuesday across many, many states.
Related Story: More Severe Weather Threats Coming to Southeast
For WeatherNation, Meteorologist Steve Glazier