After a quite period, severe weather looks to ramp up in a big way to end the week. This could be one of the more substantial severe weather events we have seen in quite sometime. These storms will pose a tornado threat across the South on Friday and Saturday. There is a somewhat high threat of tornadoes with Friday's storms especially.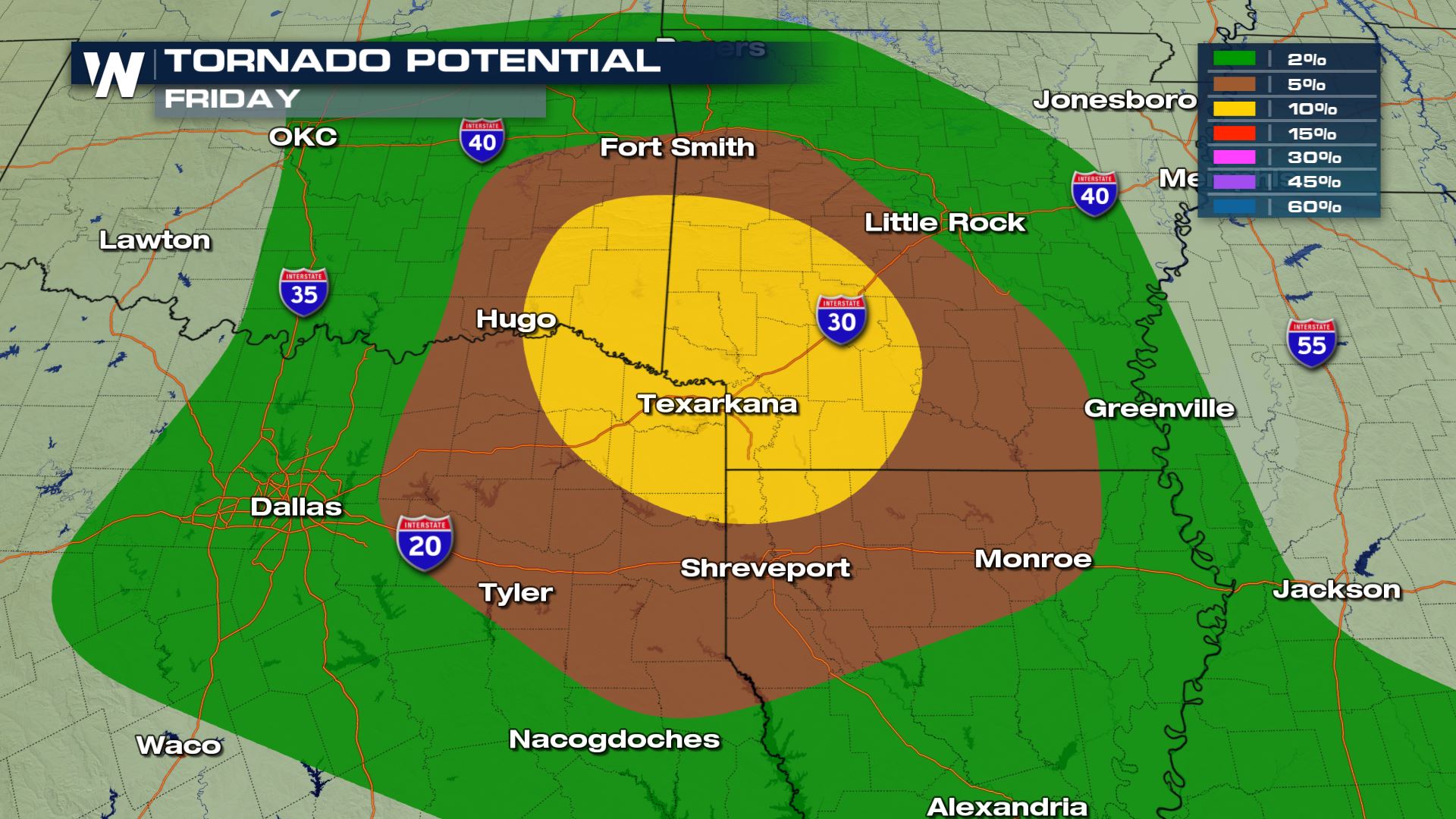 Strong storms crossing through the Nation's Heartland will push east increasing the severe threat late this week.  A modest jet stream high above will add lift to the storms, and also vertical wind shear. This will enhance the risk of rotating storms, and the risk of tornadoes. Humid air will stream northward from the Gulf of Mexico which will provide the buoyancy necessary for the air to rise, aiding thunderstorm growth. Dew points in the low 60s will reach as far north as the Ark-La-Tex region. These are the main ingredients necessary for a substantial severe weather event across parts of the South.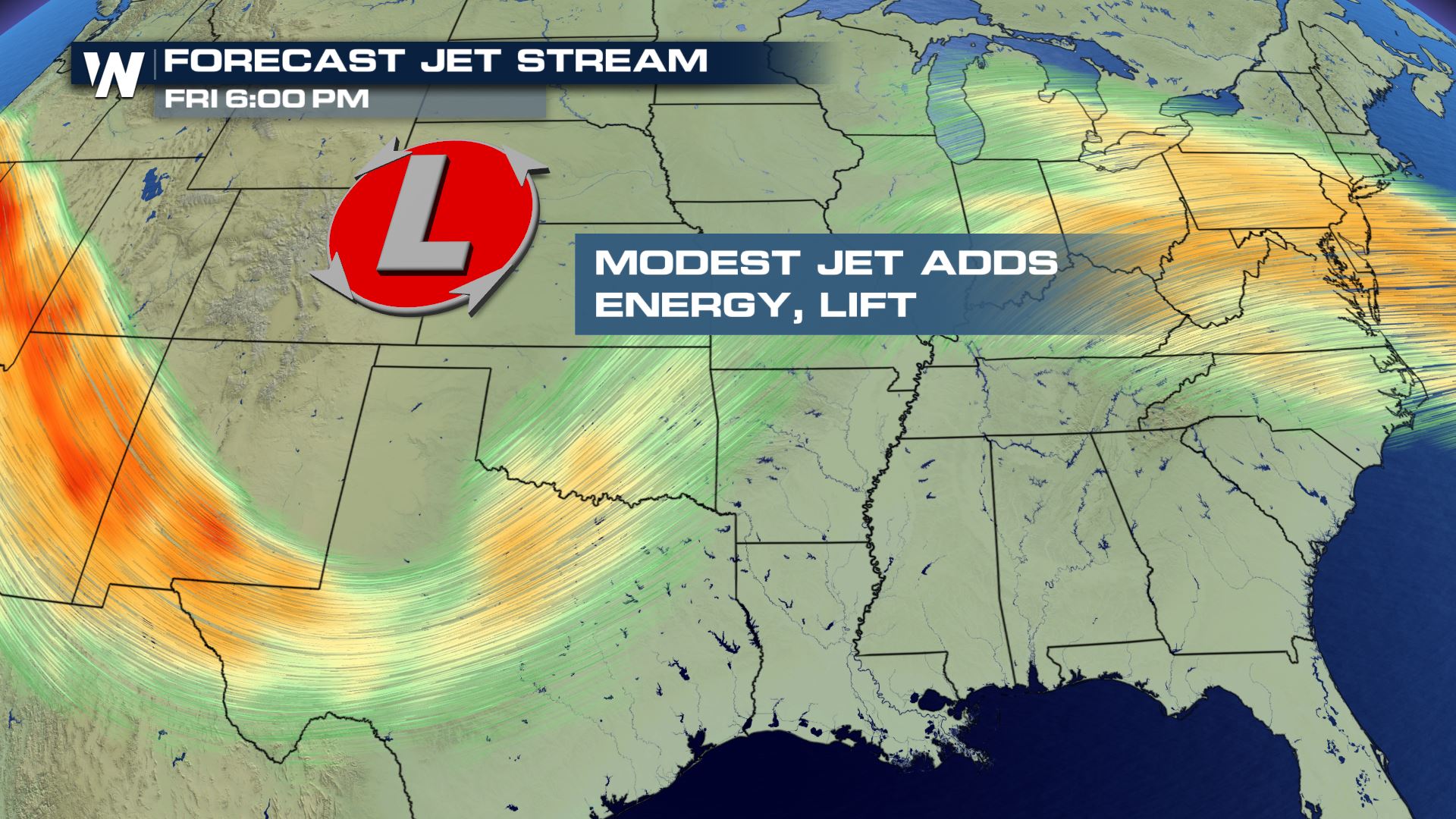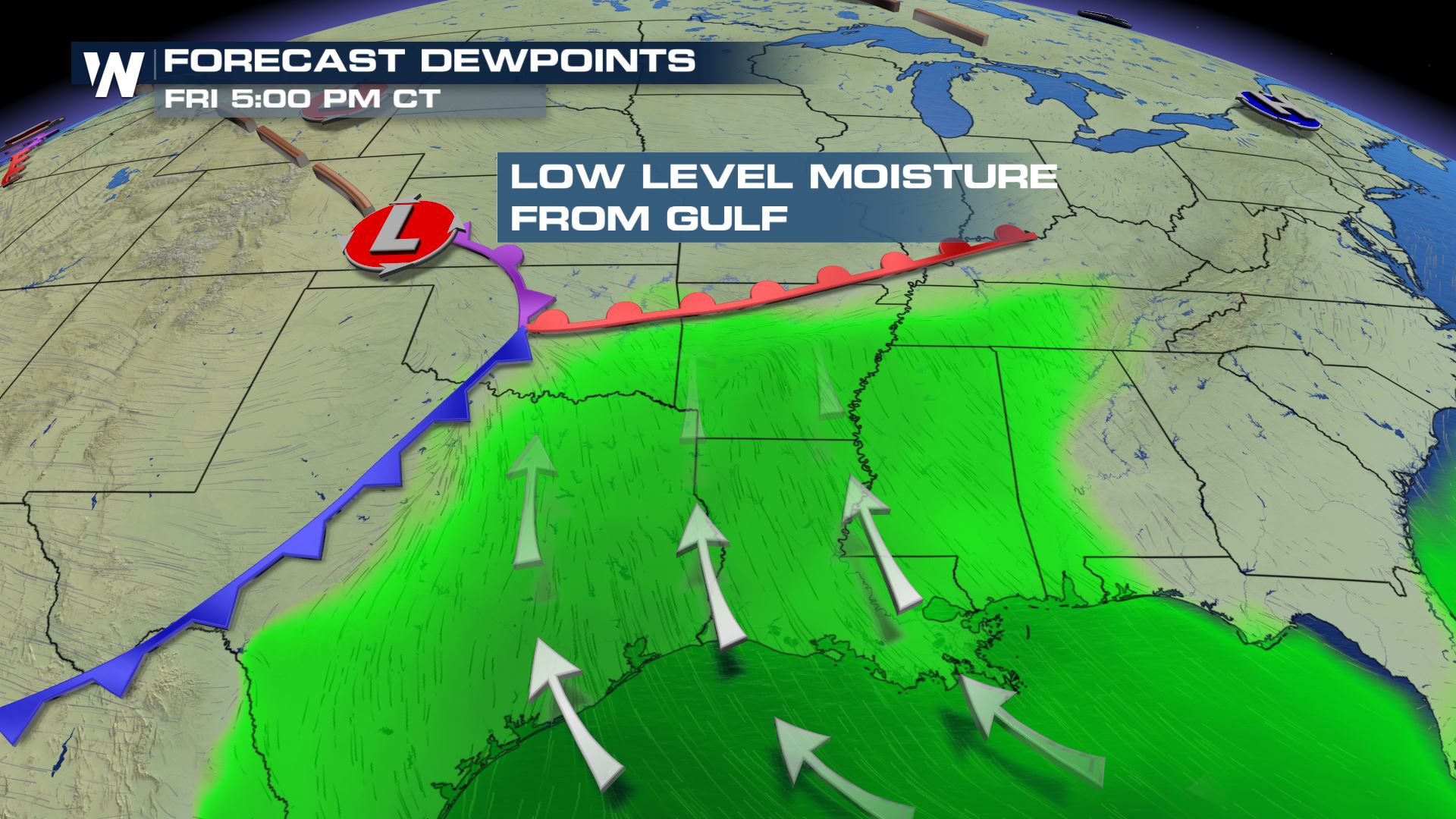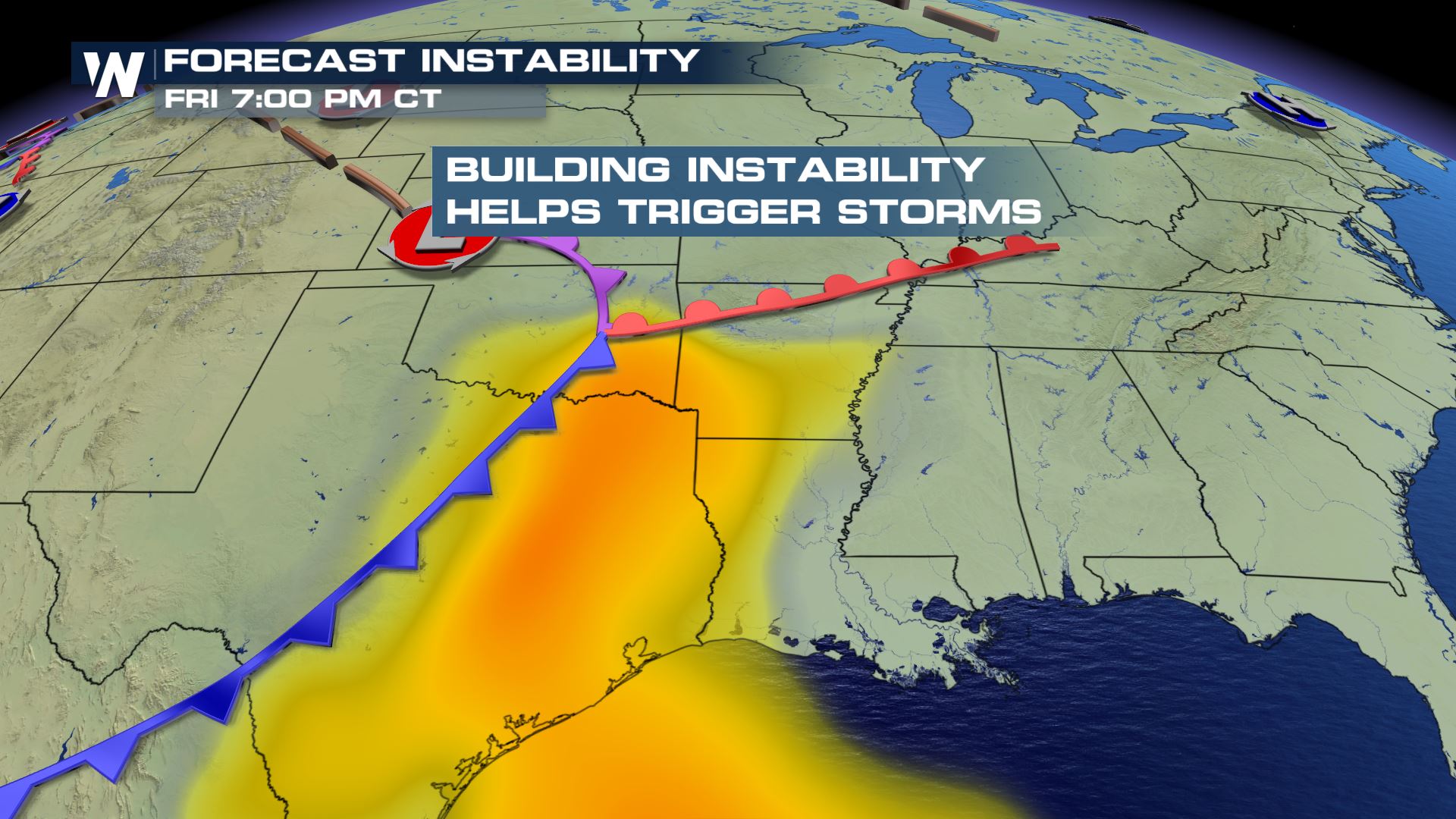 Wind shear will increase through the evening and night. This will allow storms to rotate and spawn tornadoes well into the overnight. Thunderstorms will fire up during the early to mid afternoon hours across east Texas to Arkansas. Widespread clouds will limit the amount of daytime heating and limit the strength of the storms initially.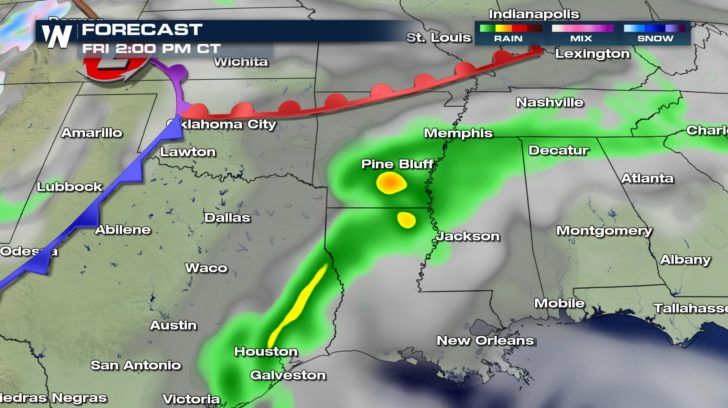 Once the jet stream kicks into gear, the storms will be more dynamically driven leading into an overnight event.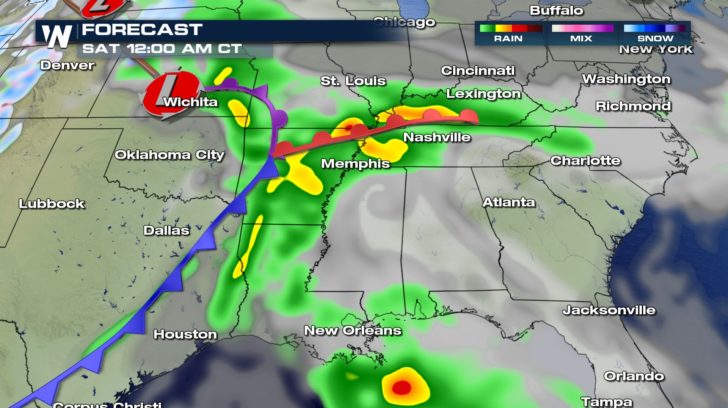 By Saturday, the severe threat shifts eastward.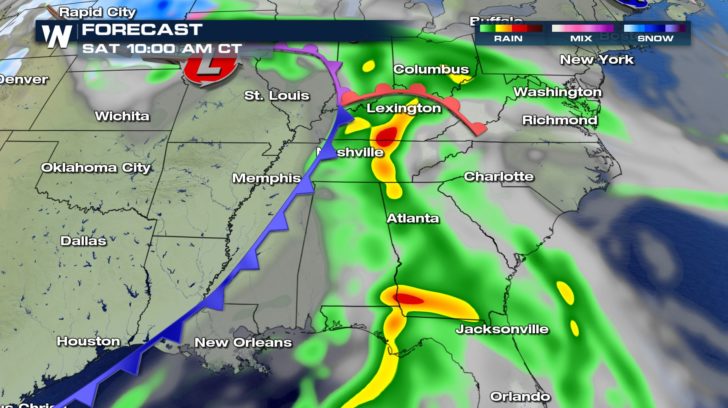 Cities from New Orleans to Tallahassee up to Indianapolis will be under the threat for damaging storms.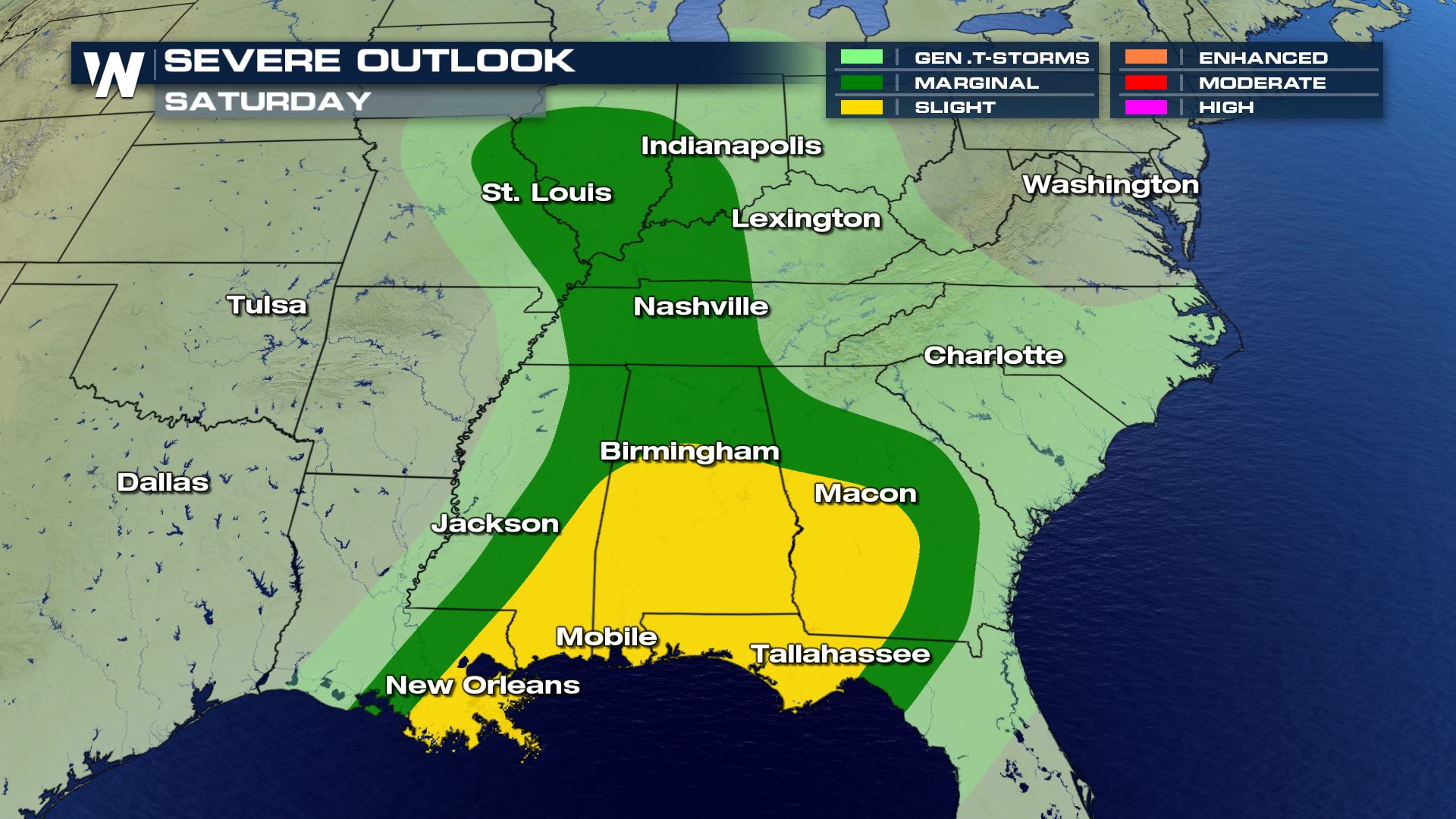 WeatherNation will be LIVE on the air covering the severe weather from out in the field. Residents at risk for severe weather are urged to follow the latest forecast and be ready to seek shelter quickly should a warning be issued for their area. For WeatherNation: Meteorologist Nick Merianos