While most of the nation deals with intense heat and severe weather this weekend, some of the nation's largest athletic conferences will be holding their outdoor track and field champions. Here's the forecast for a of couple of these championships, which start today:
2018 Big Ten Outdoor Track and Field Champions being held in Bloomington, IN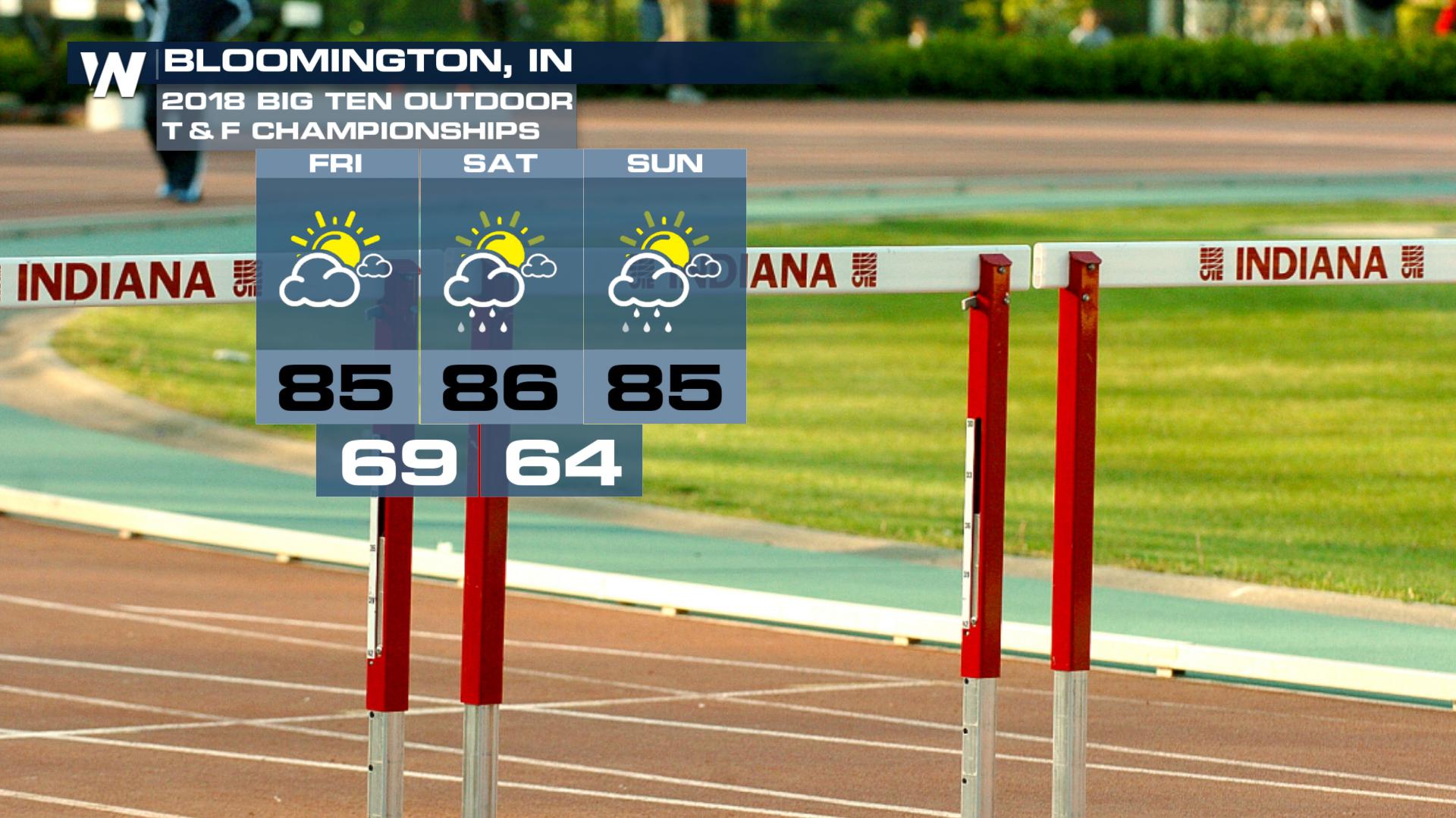 2018 Big 12 Outdoor Track and Field Championships being held in Waco, TX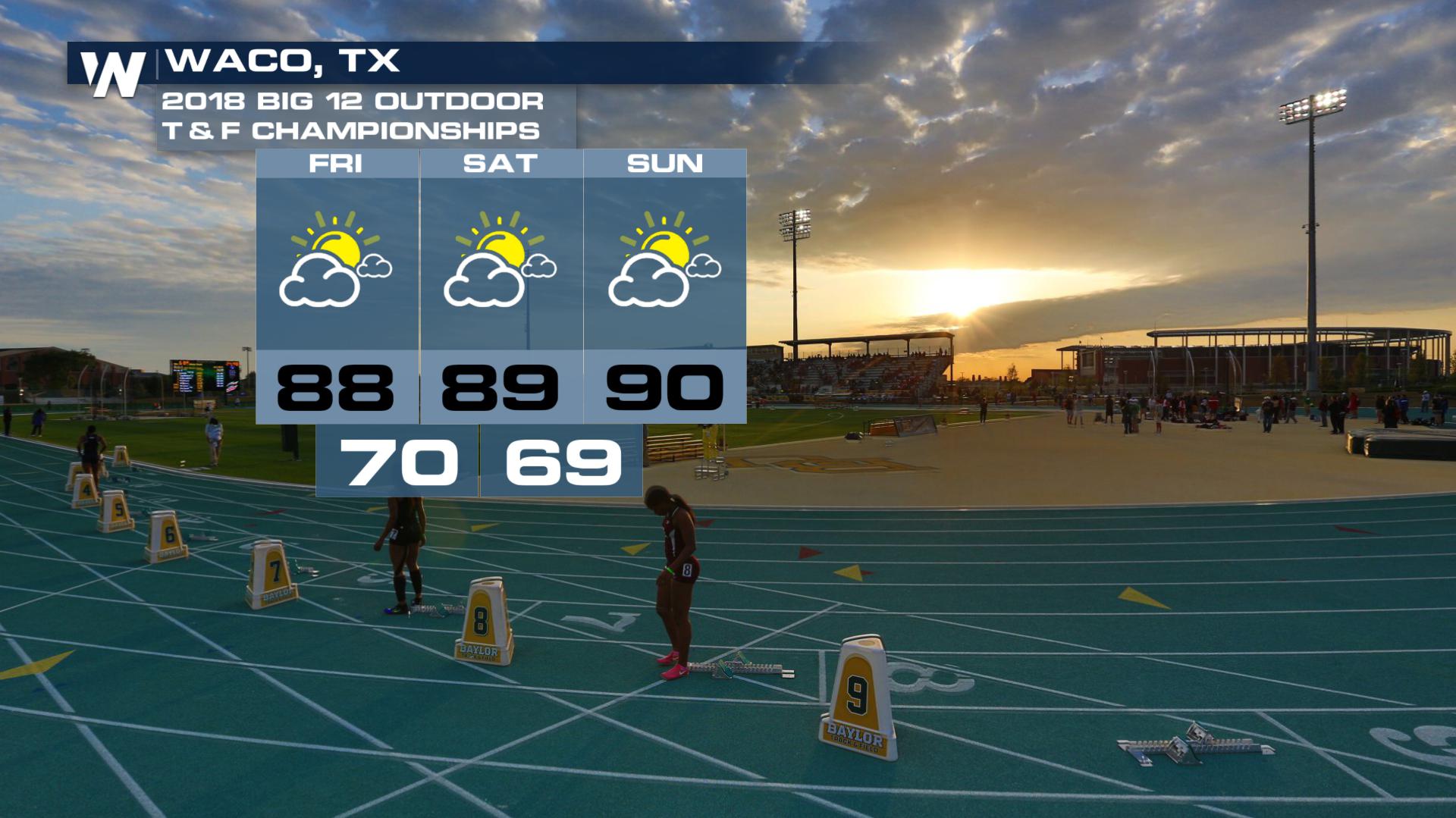 Off to the races! For WeatherNation, I am
Meteorologist Marcus Walter
.