It is a busy travel week with thousands of folks enjoying the holidays. Here's a look at travel conditions across the nation into the new year.
New Year's Eve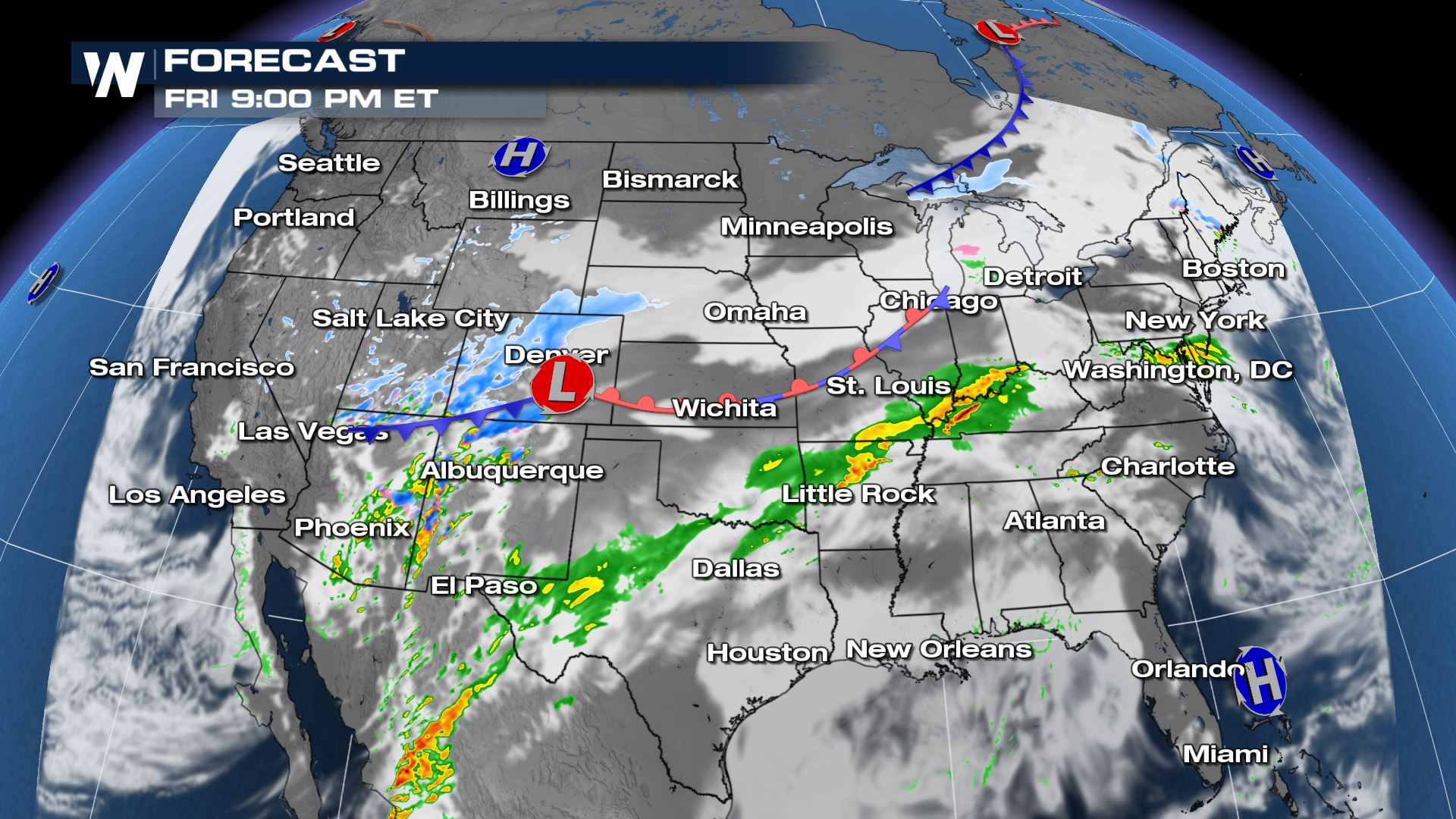 Another cold front pushing through the Central Plains will bring a
risk for severe thunderstorms in the Mississippi Delta
. Areas of heavy snow will continue in the
Four Corners region
, stretching into the
Plains and Great Lakes
. Another blast of
cold air will move through the Upper Midwest
, but warm temperatures will push into the Northeast and Ohio Valley.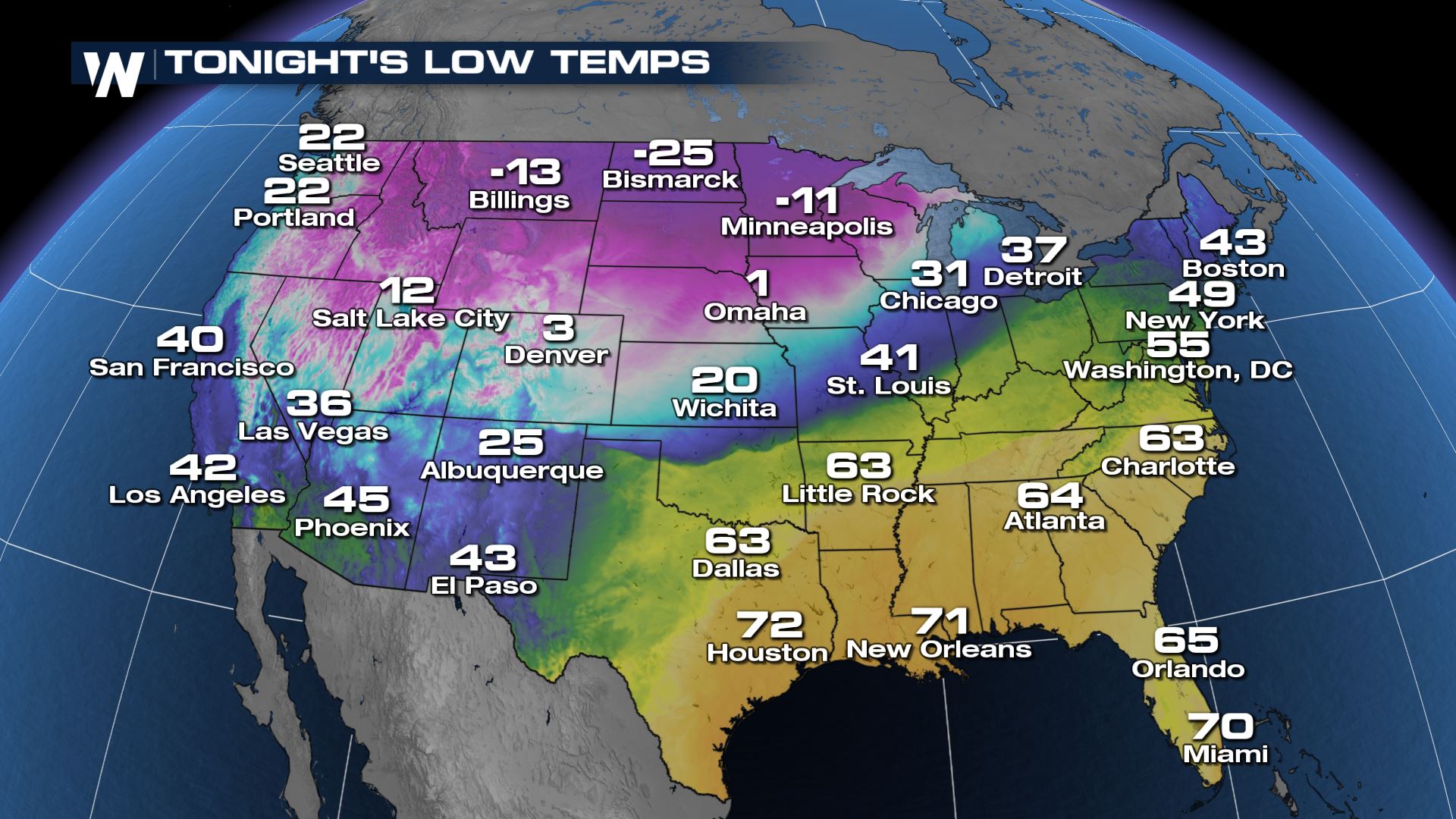 In New York City, it will be a mild night with temperatures in the upper 40s for the ball drop. Folks bringing in the New Year at Times Square will see a cloudy sky with a chance for showers.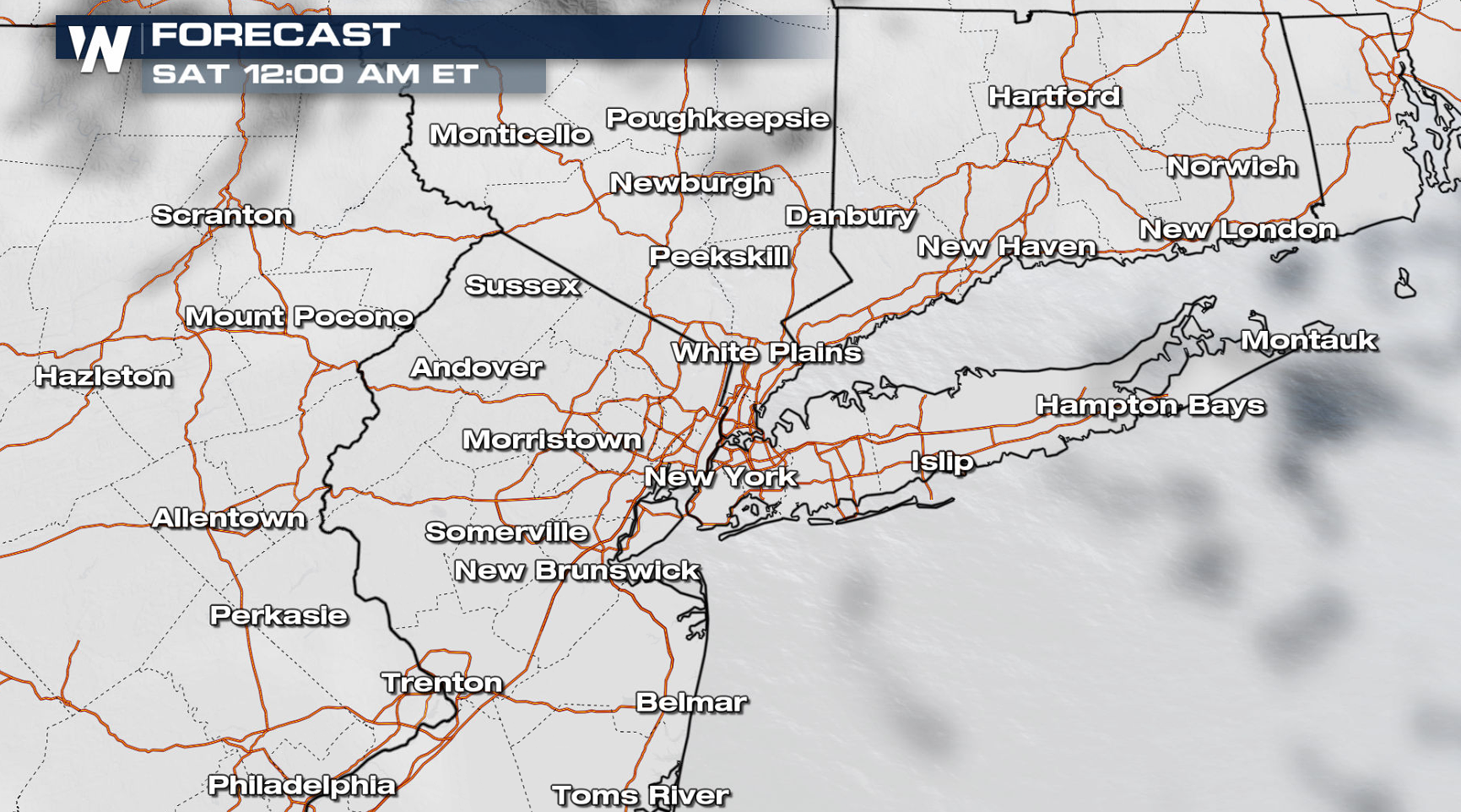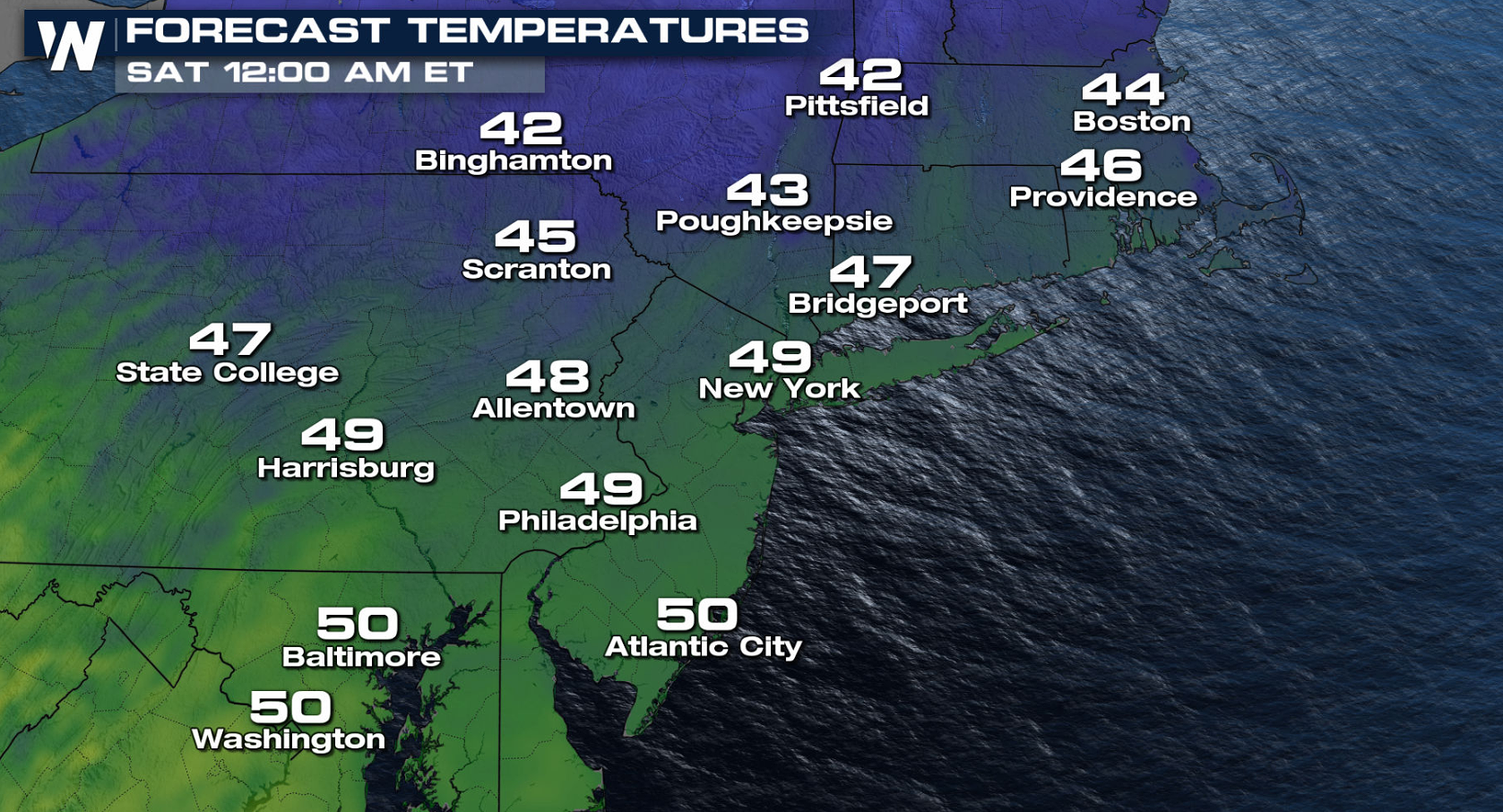 New Year's Day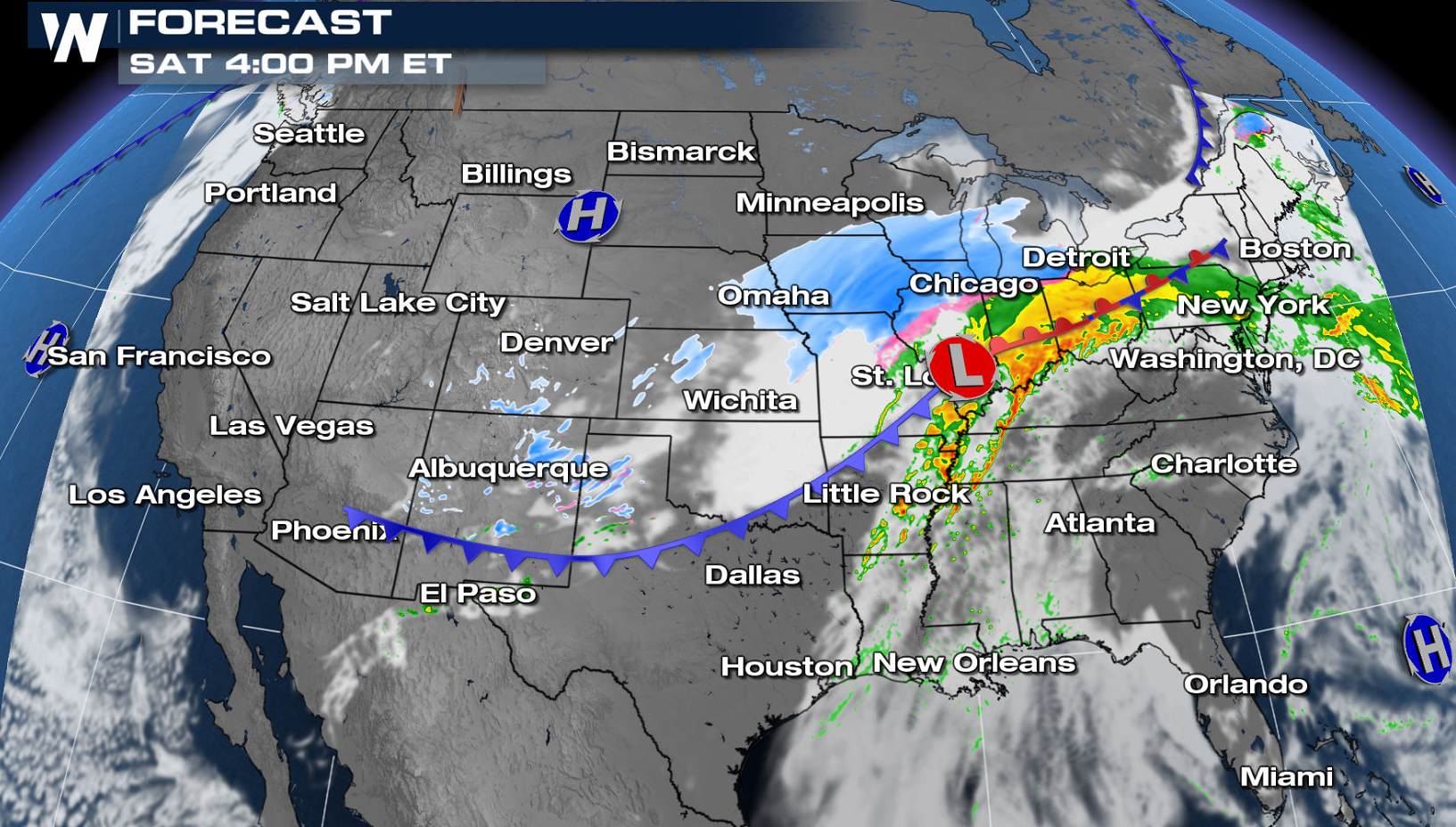 An active jet stream will bring in 2022 with the threat for severe thunderstorms, heavy snow, and bitter cold wind chills. The
severe weather threat will continue Saturday across the Lower Mississippi Valley
.
Heavy snow
is likely from the Central Plains into the Great Lakes. Rare January heat will expand through the Southeast to New England, while temperatures may struggle to climb above zero in the Upper Midwest to start the New Year.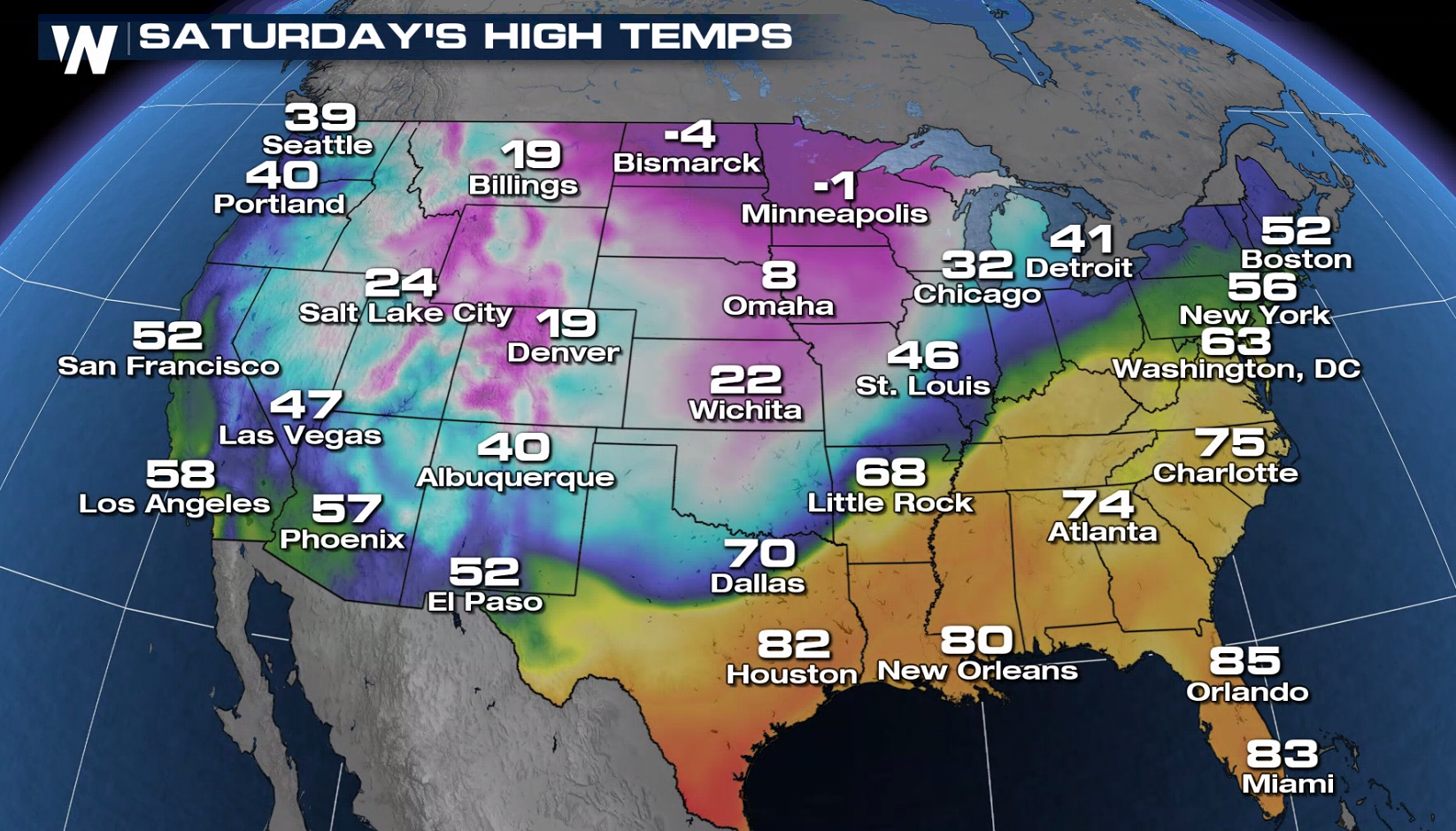 Sunday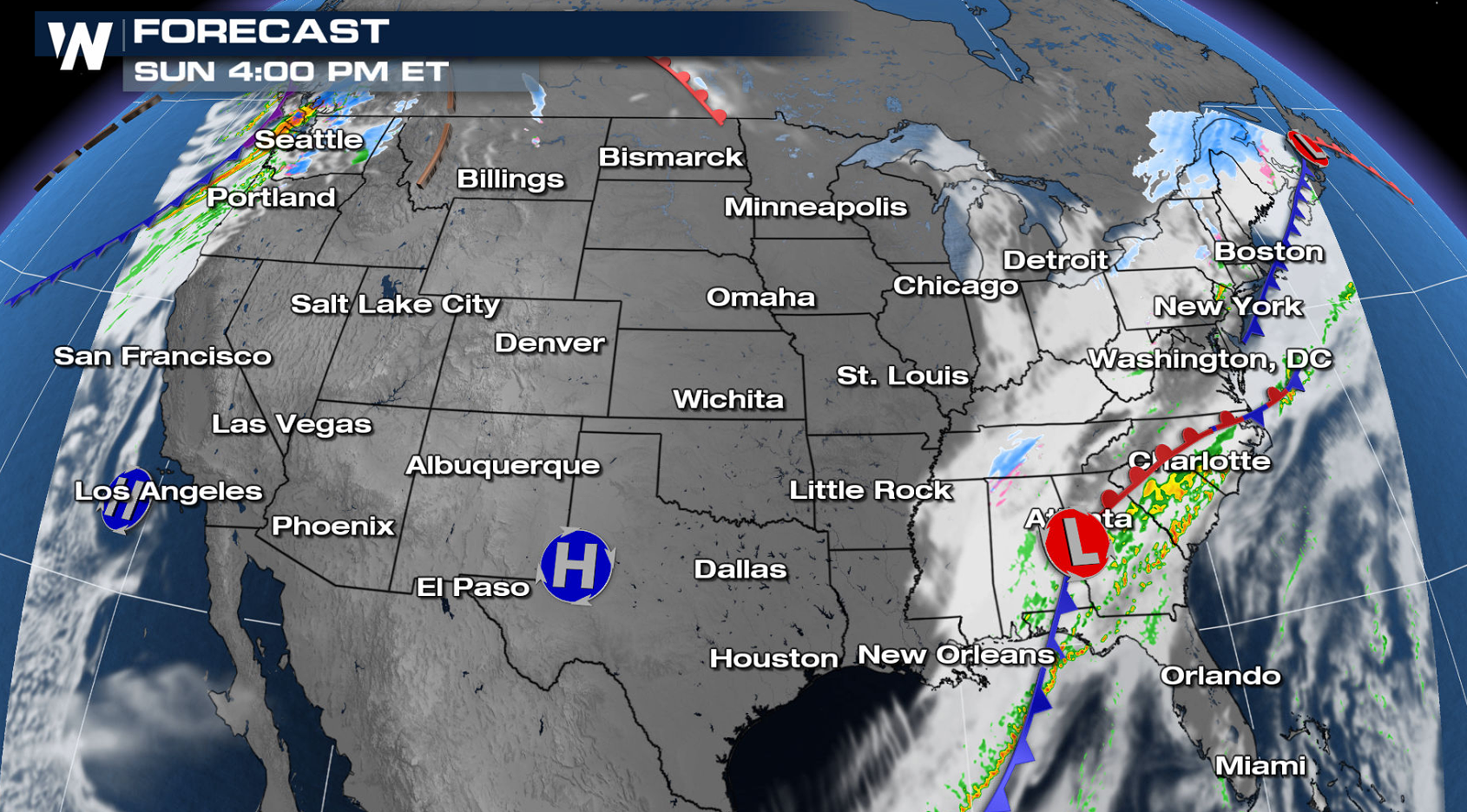 Strong storms will be possible in the Southeast for Sunday, with cold and quiet weather conditions in the Plains and most of the West. The Northwest will see another round of rain and snow.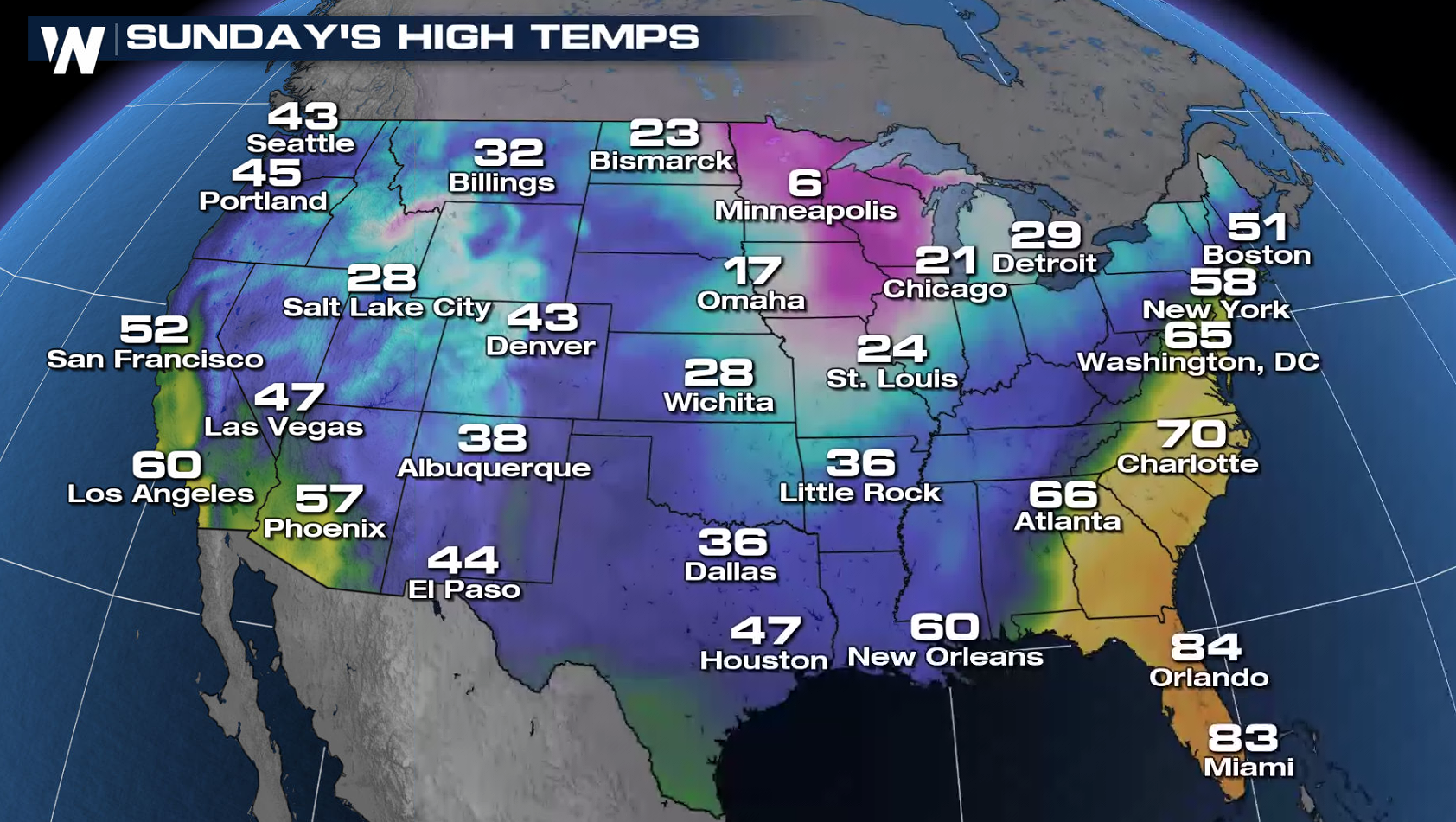 Happy New Year and safe travels!