Tropical Storm Bud has formed in the eastern Pacific and it is expected to become Hurricane Bud by Monday morning.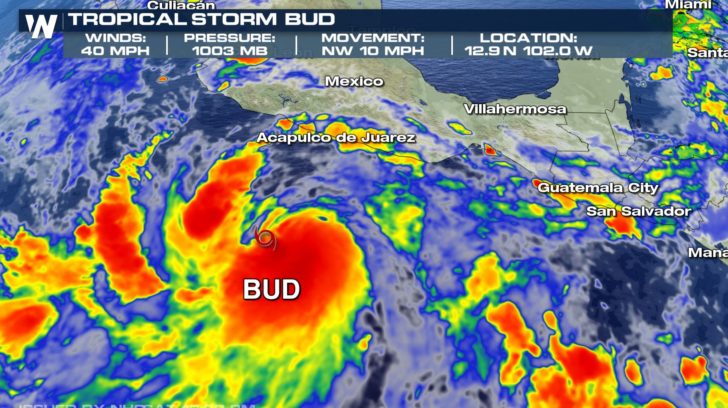 Tropical Storm Bud's statistics as of 10 p.m. Saturday, June 9 June has started off very active across the eastern Pacific. As of Saturday afternoon, there were two tropical systems spinning off the coast of Mexico. https://twitter.com/WeatherNation/status/1005642434015969280 Aletta is rapidly weakening after reaching hurricane category 4 status with maximum winds of 140 mph. As of Saturday evening, Aletta was weakening through the tropical storm phase with winds as of 10 p.m. of 60 mph.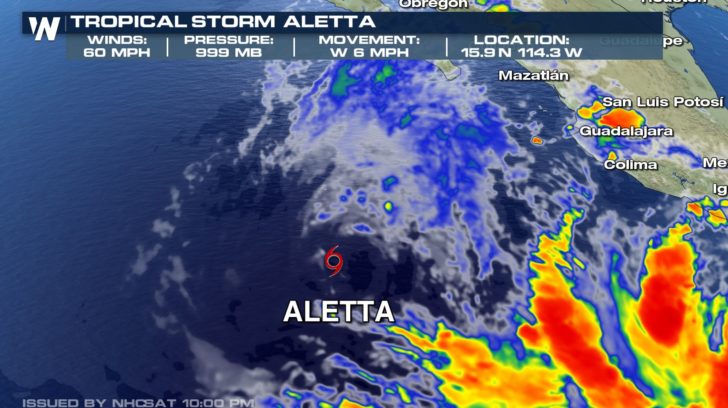 Aletta storm statistics as of 9 p.m. MT Saturday, June 9 Aletta poses no threat to land. However with environmental conditions prime for further strengthening, Tropical Storm Bud is expected to become a hurricane by Monday morning.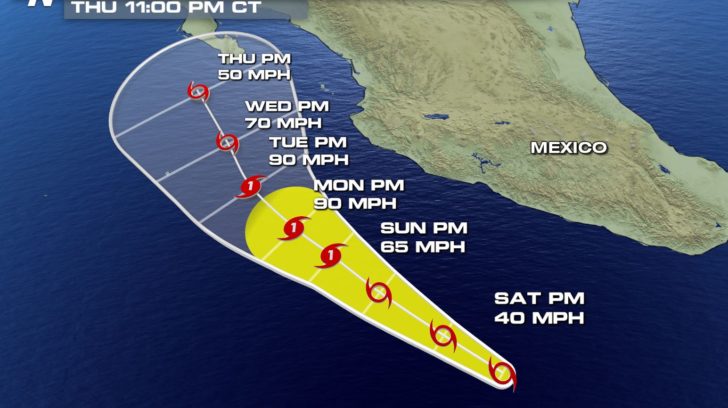 The forecast cone for Bud as of 10 p.m. Saturday and valid through Thursday, June 14 The official forecast from the National Hurricane Center strengthens this storm to a category one hurricane by Monday before weakening mid next week. The track of the storm will remain well off the coast of Mexico. The main impacts to land will be frequent downpours and high surf through mid week.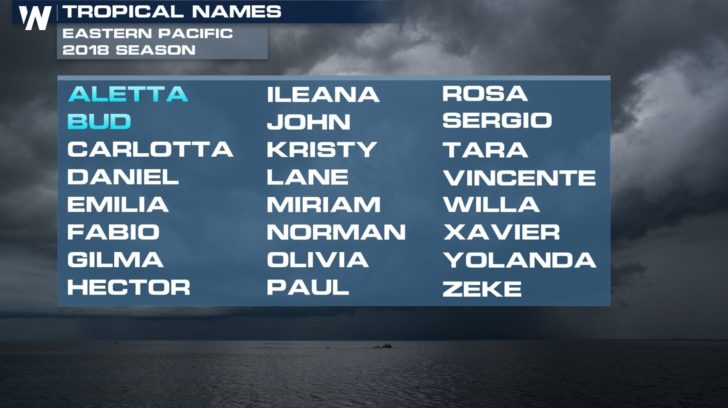 For WeatherNation: Meteorologist
Nick Merianos