Tropical concerns may arise next week in the Gulf of Mexico after tropical downpours inundate the eastern United States. Florida's rainy season quickly came to an end last week as a weak area of low pressure developed over the eastern Gulf. This allowed for the soupy tropical air mass to penetrate northward toward the mid-Atlantic states where flooding has been ongoing. https://twitter.com/WeatherNation/status/997578646280798208 This rainy pattern will continue through the weekend for the entire East Coast.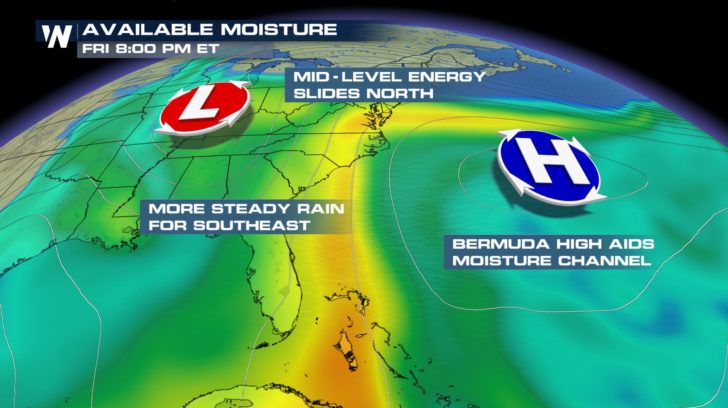 Winds coming from the south/ southeast will serve as a fire hose by pumping in continuous amounts of moisture.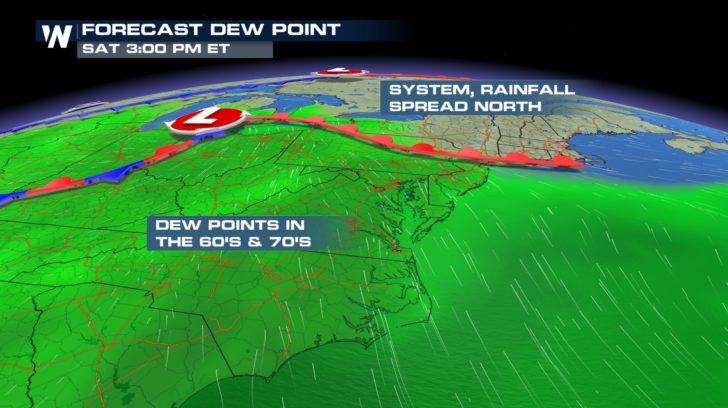 As thunderstorms erupt during the afternoon hours each day, rainfall totals may exceed 2-4 inches in spots. This is additional rain to what has already fallen through Friday.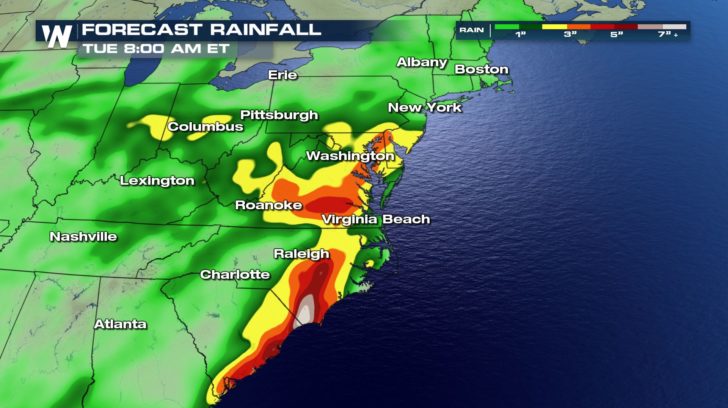 The focus for heavy rain will shift from the mid-Atlantic states to the southeastern U.S. late this weekend and into next week.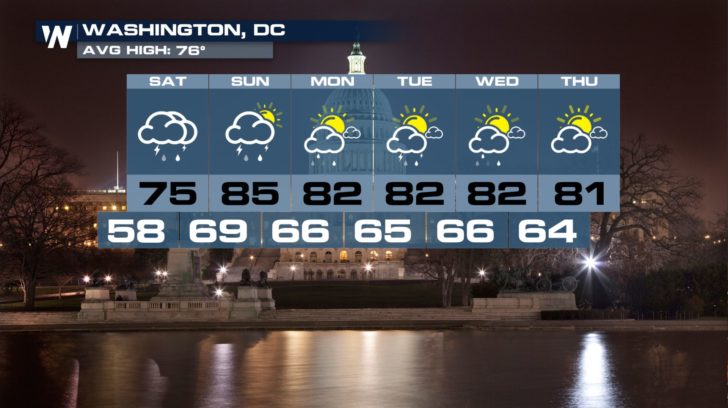 A weak area of low pressure will continue pushing northward this weekend near Florida. This disturbance will enhance thunderstorm activity across the state where several inches of rain may fall.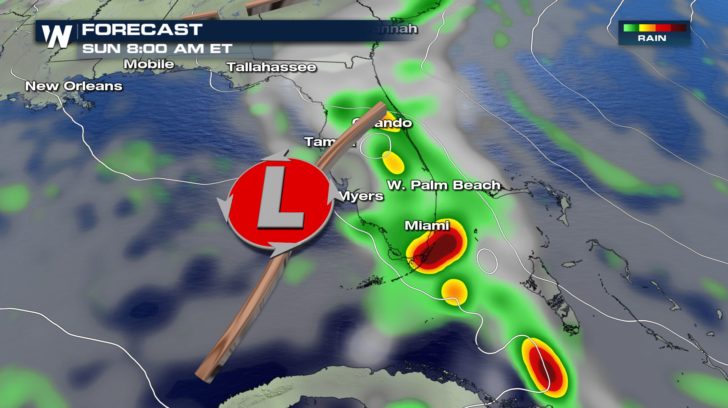 Thunderstorms will be most numerous during the late afternoon hours and taper off overnight.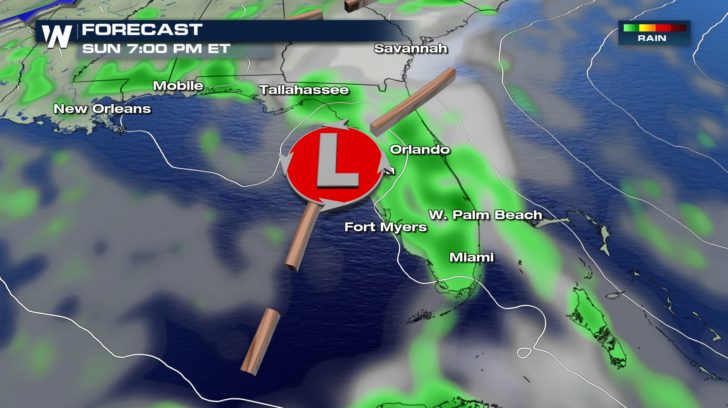 The cyclical pattern will continue through at least Tuesday next week.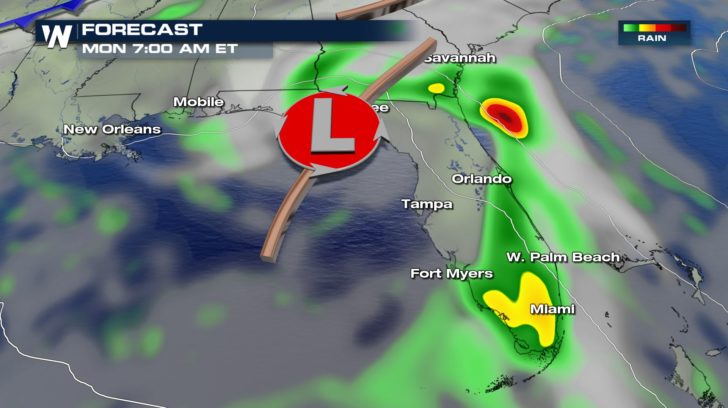 During this period of time, widespread rain totals of 3-6" can be expected for south Florida with lighter rainfall amounts to the north. Some localized communities may receive more than six inches of rain over the next few days. There is a concern for localized flash flooding.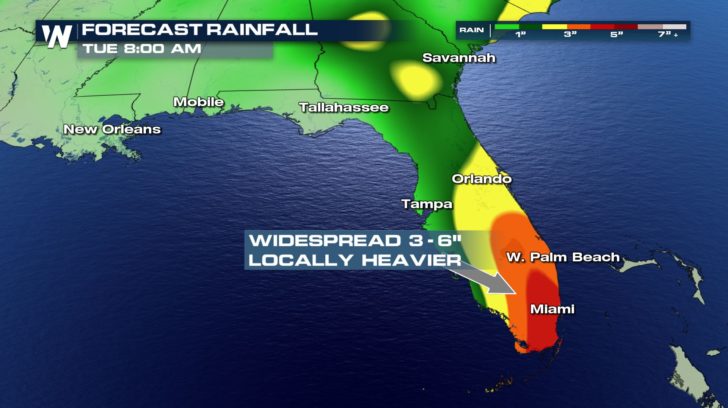 Then all attention turns to what's going on in the Caribbean. An abundance of moisture builds up over the western Caribbean where a low pressure center forms.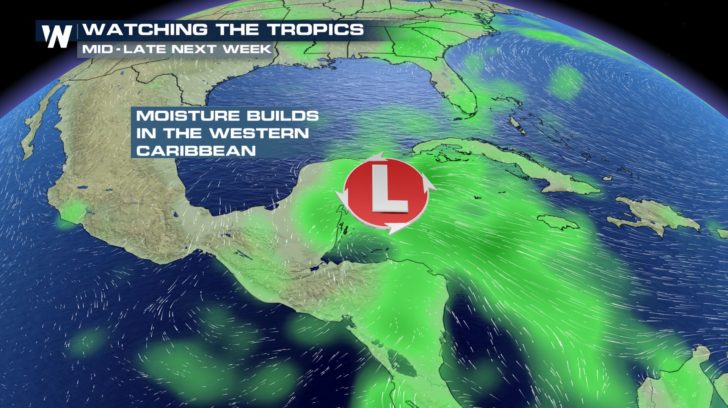 If this happens, we have to watch where it tracks. Environmental conditions may be conducive for tropical development should this low form. It's something numerous weather models are hinting on at the moment so it cannot be ignored. However, it's far to early to know for certain what will unfold next week in the Caribbean.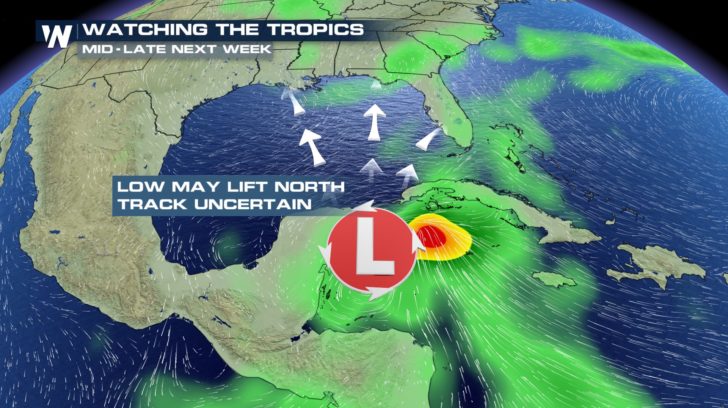 At the very least, a disturbance will likely develop and spread tropical downpours northward into the Gulf of Mexico. For WeatherNation: Meteorologist Nick Merianos