The Eastern Pacific Hurricane Season officially begins on May 15th, but we already have our first tropical storm of the season. Andres reached Tropical Storm status Sunday morning and has recently been downgraded to a Tropical Depression.
Tropical Stats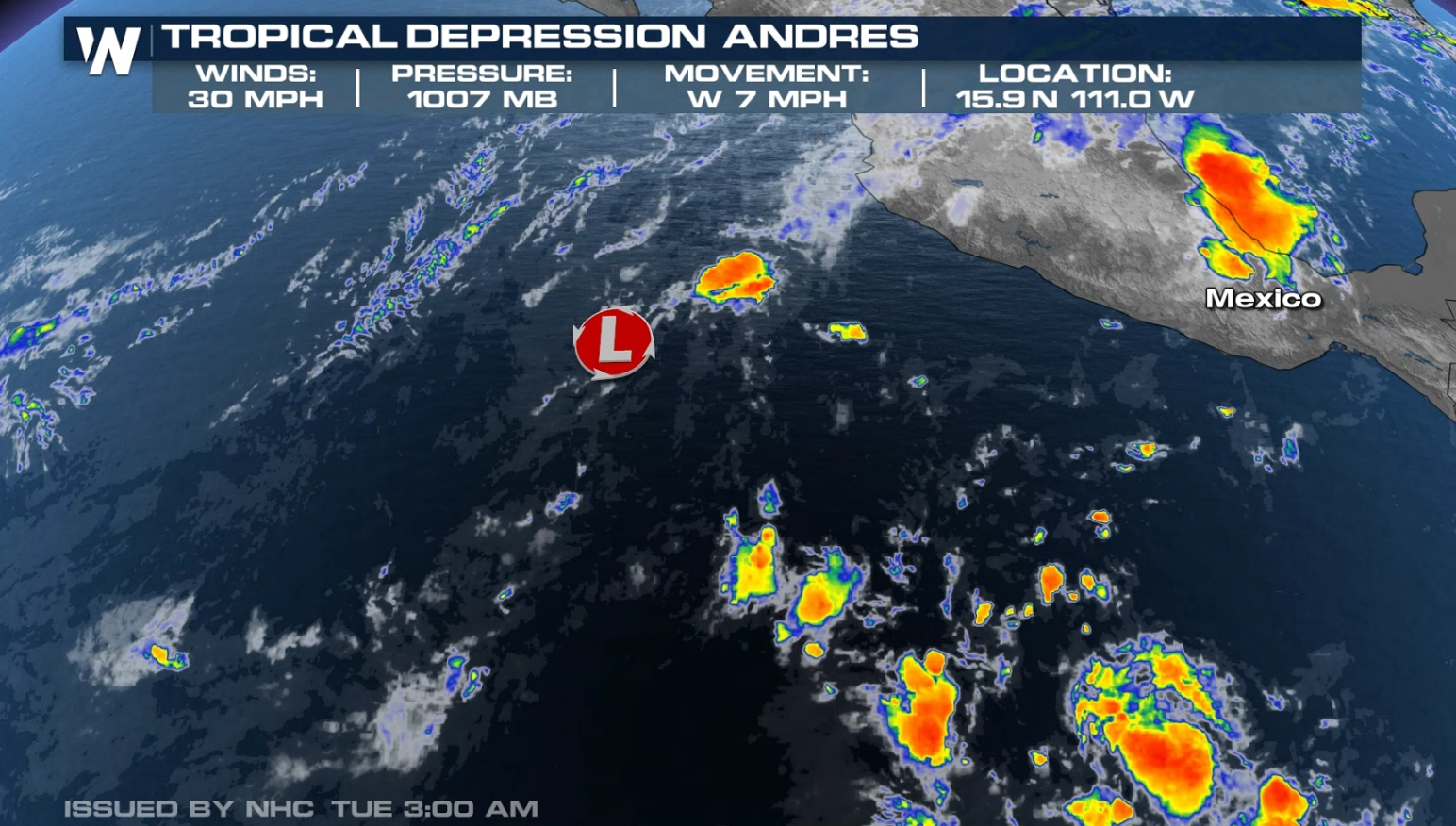 Ingredients have become less favorable for further tropical development of Andres. Sustained winds have now weakened to 30 mph.
Tropical Track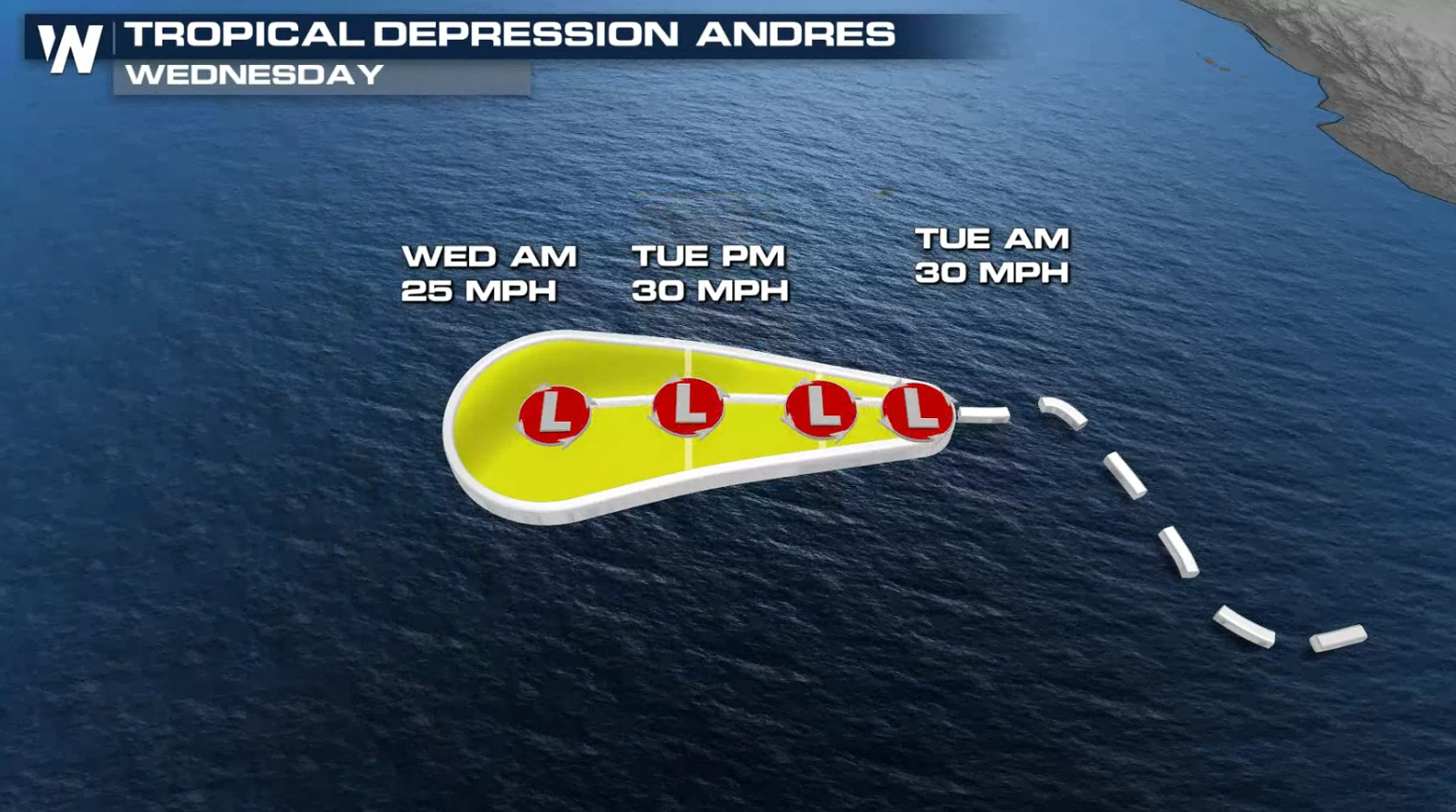 The latest track has Andres moving West through Wednesday. Based on this forecast, we are looking at a fish storm, but this does get our attention to start to get ready for the upcoming hurricane season. Andres is expected to weaken into a remnant low within the next 24 hours.
Forecast Models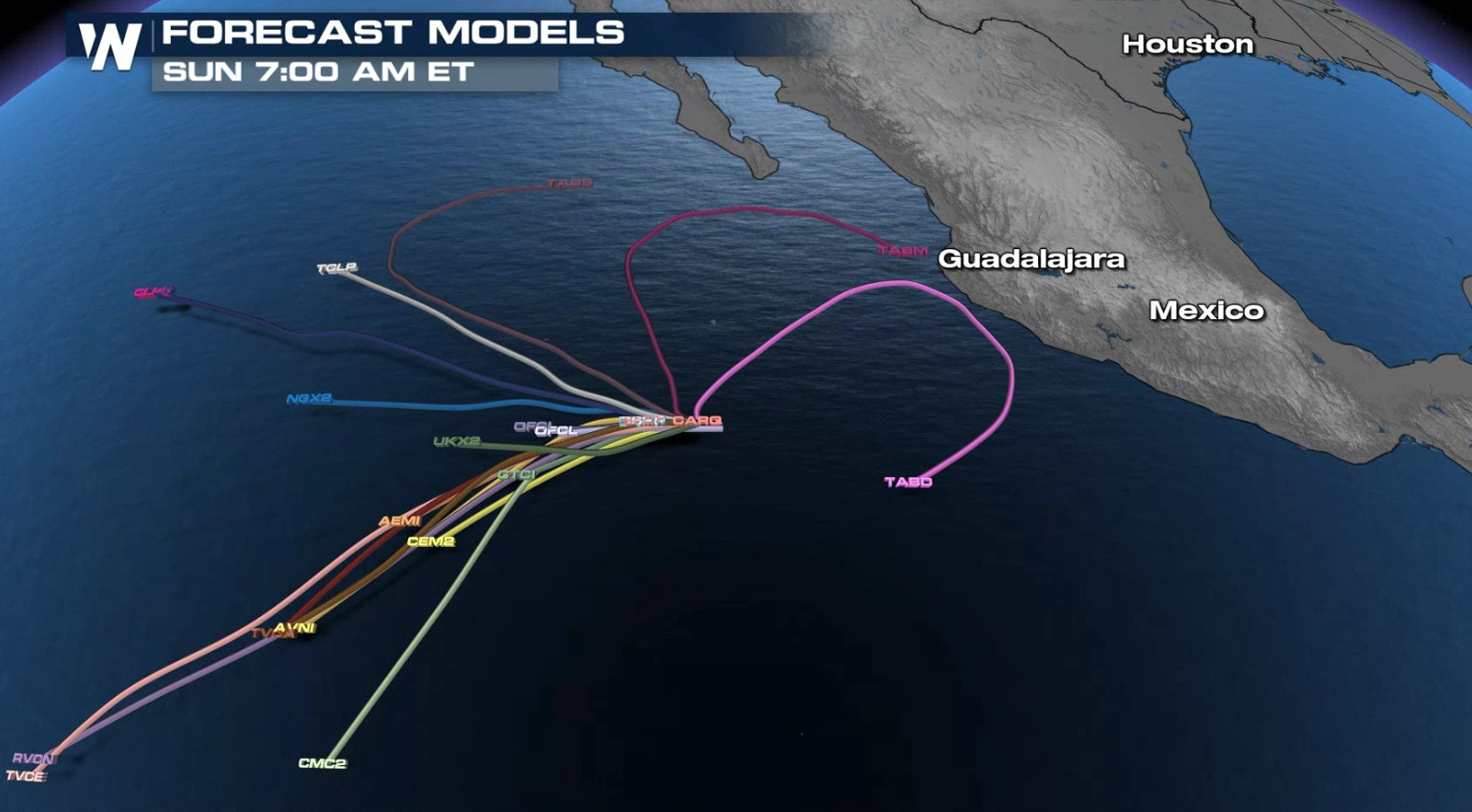 Here is a look at the latest Spaghetti Forecast (all model tracks on the screen at the same time) showing the confidence is high for the remnant low of Andres to continue to move away from the Mexico coastline. Keep checking with WeastherNation for more updates on this tropical system.