The 2020 Atlantic hurricane season has it's tenth hurricane -- Epsilon.  Epsilon went through a period of rapid intensification earlier this week before it began to slowly weaken Thursday. A gradual weakening trend is expected to continue as it quickly moves to the northeast into the Northern Atlantic over the weekend.
Tropical Stats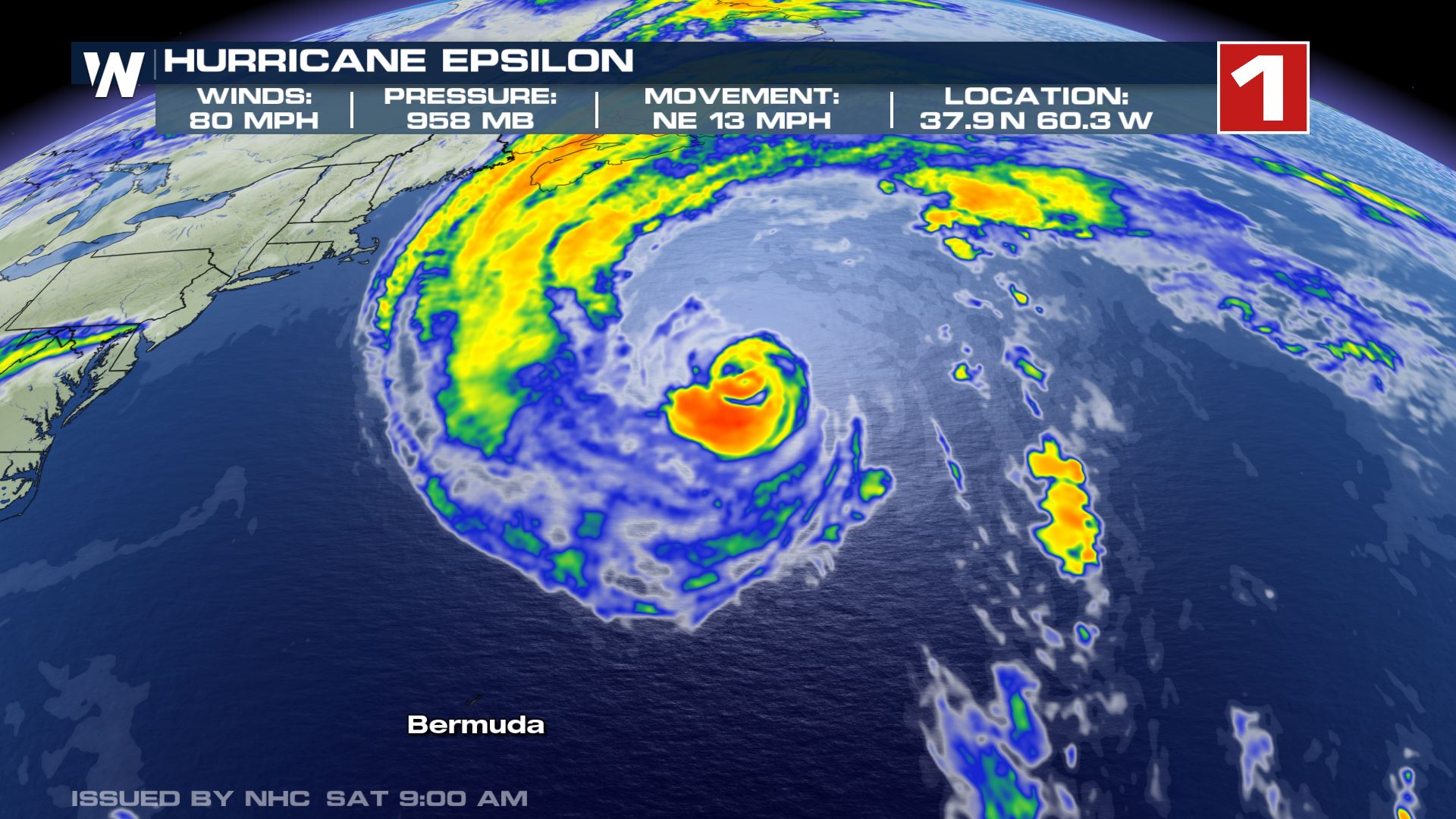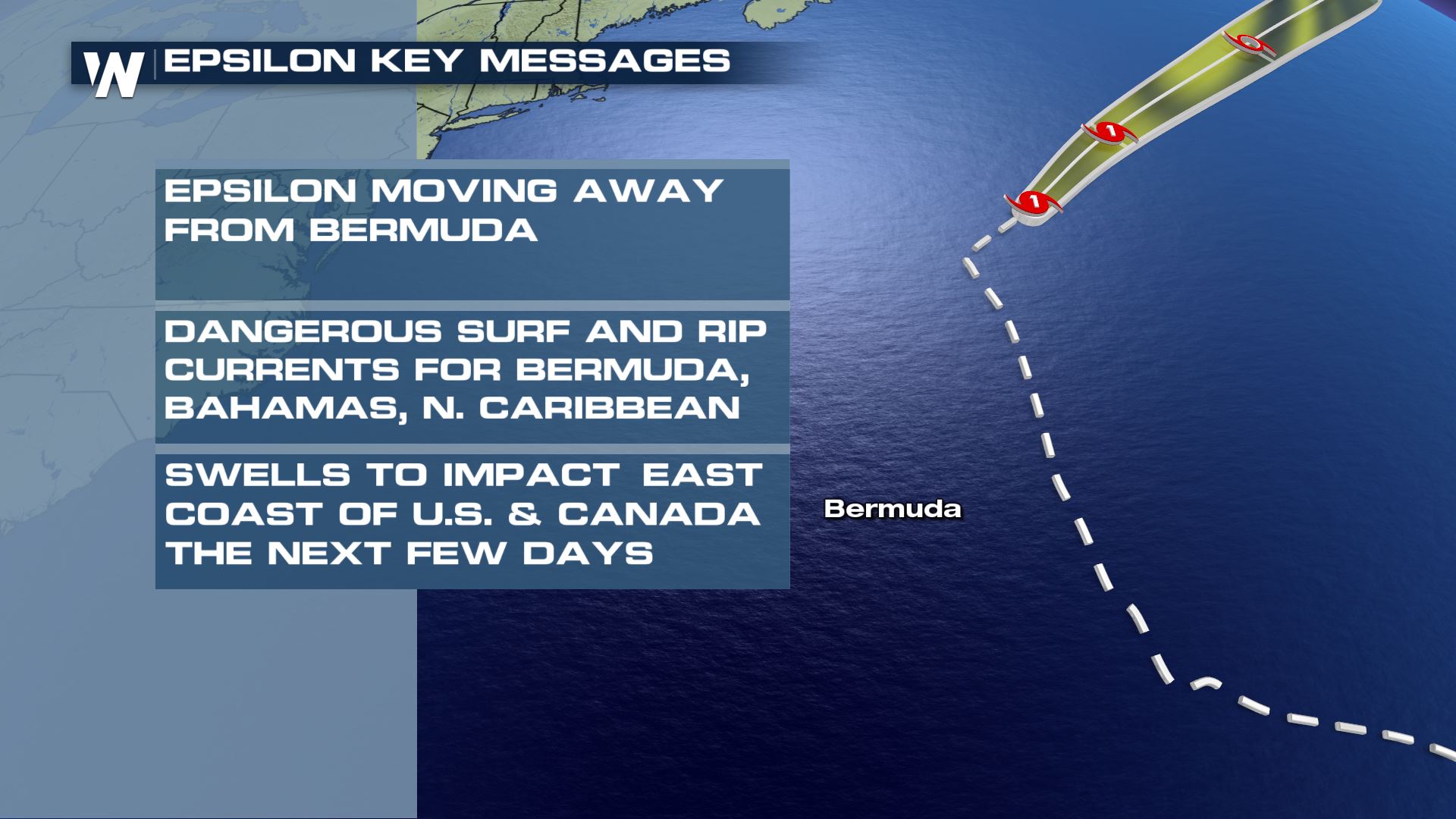 Epsilon's center of circulation is located about 465 miles north-northeast of Bermuda. This storm now has winds of 80 mph and is moving at 13 mph to the northeast.  The strongest winds have moved away from the island, but strong surf and rip currents may still affect Bermuda, in addition to the Northern Caribbean and Eastern Seaboard of North America.
Forecast Track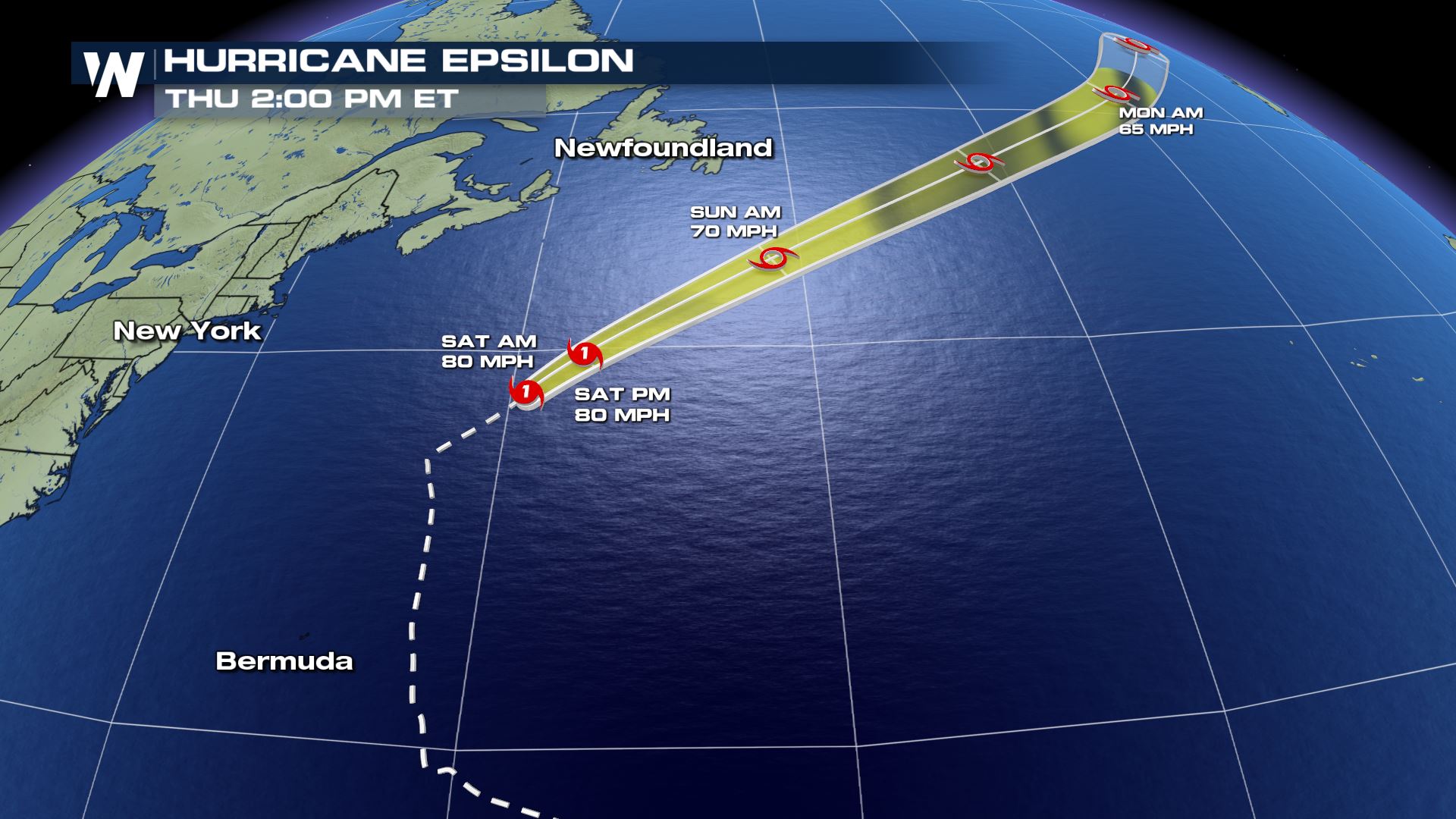 Epsilon is expected to slowly weaken as it continues to move north. As the storm moves north it will transition to an extratropical cyclone but may be able to maintain its strength. Forward speed will begin to increase Saturday as the storm is pick up by stronger westerly winds. Strong currents and choppy seas can be expected along the East Coast of North America into the weekend.
2020 Atlantic Hurricane Season
This has been a very active hurricane season for the Atlantic basin.  Check out how many named storms we have had so far this season.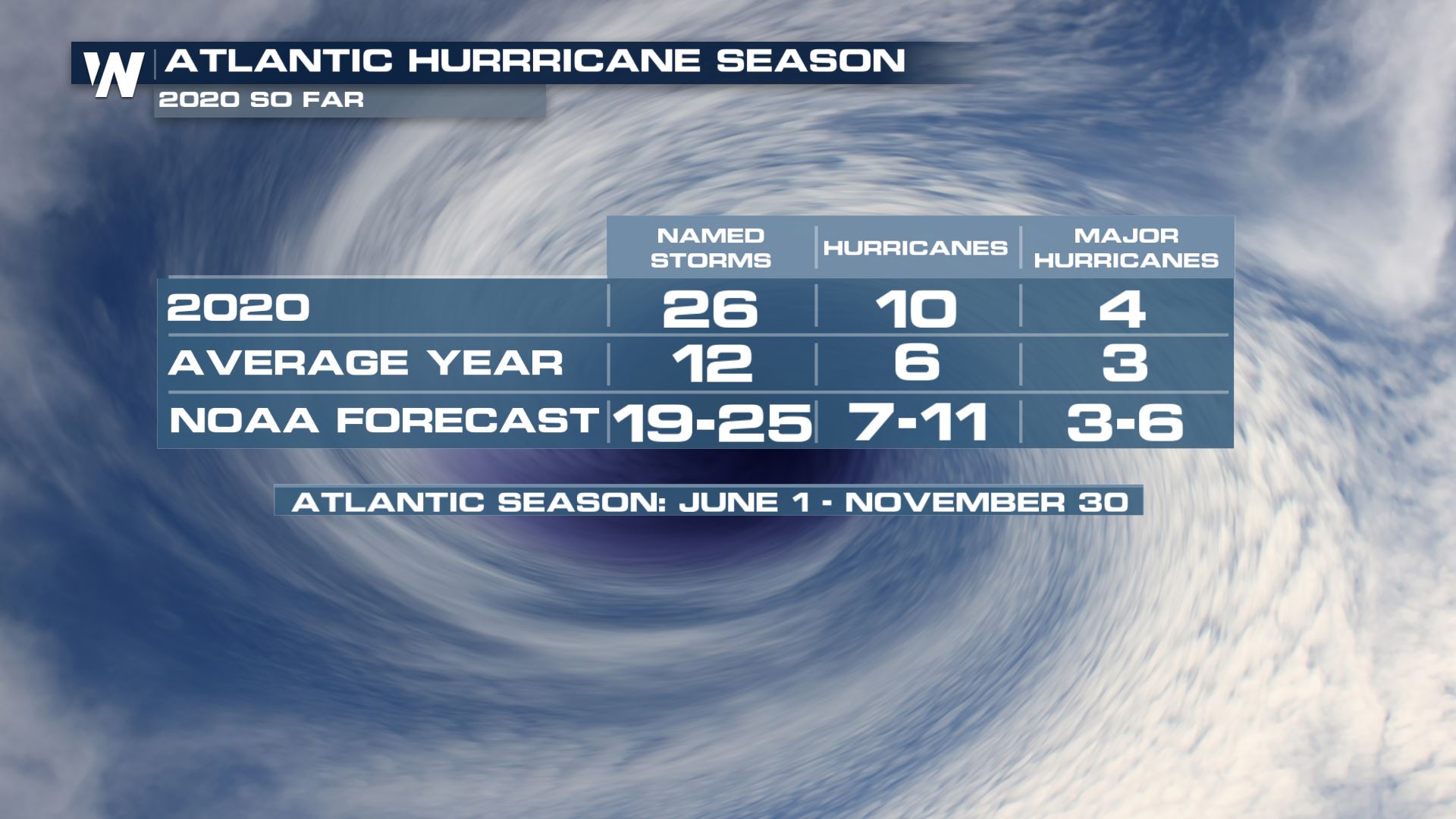 Keep checking with WeatherNation for more tropical updates.