Gamma has weakened to a Post-Tropical Cyclone with some associated winds at 35 mph with an area of low pressure at 1005 mb.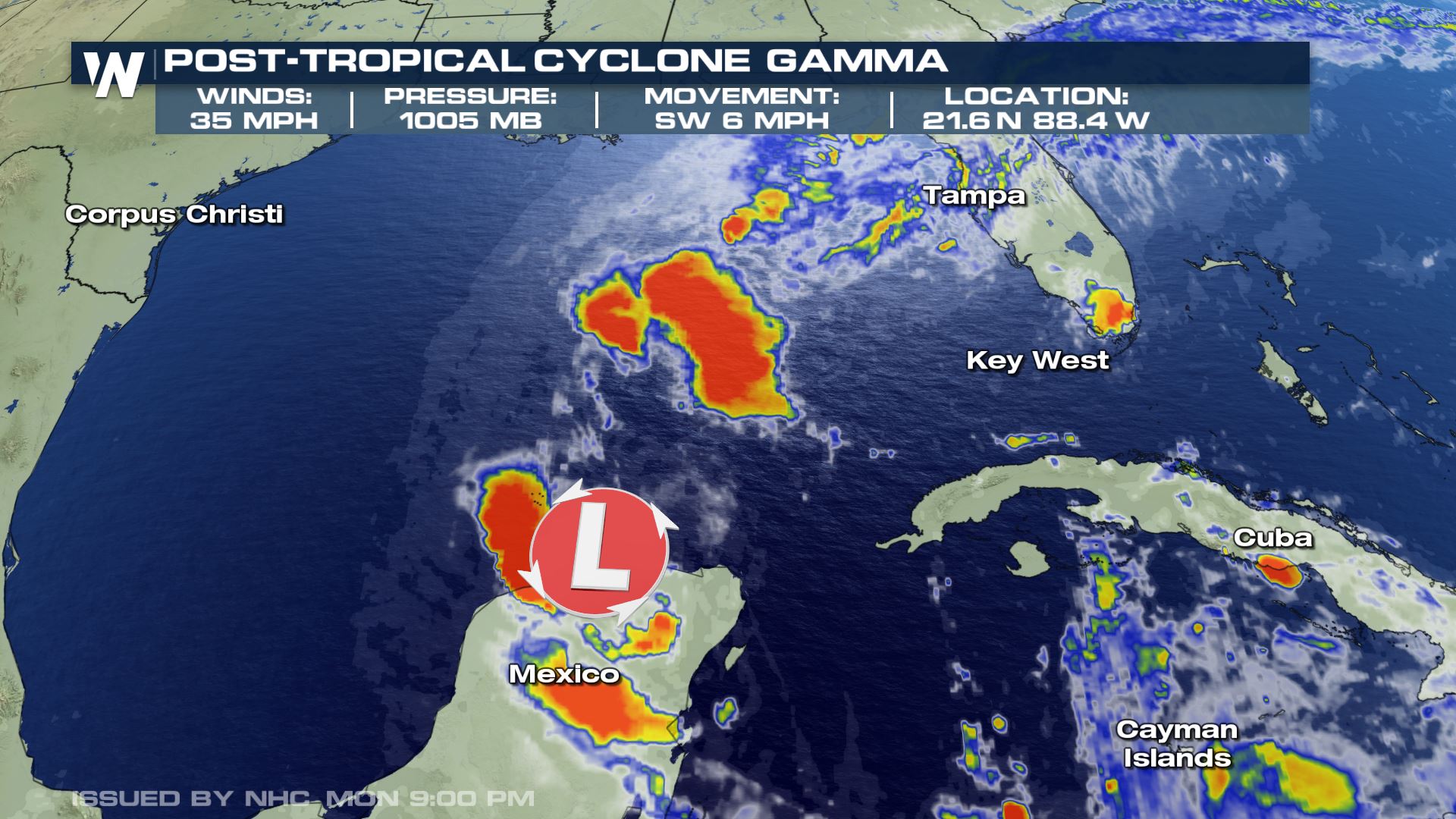 Tropical Storm Gamma made landfall near Tulum, Mexico on the eastern side of the Yucatán Peninsula around 11:45 am CT on Saturday. Gamma remains a tropical storm, now located in the Gulf of Mexico. The storm is expected to turn back to the southwest and make another landfall in Mexico.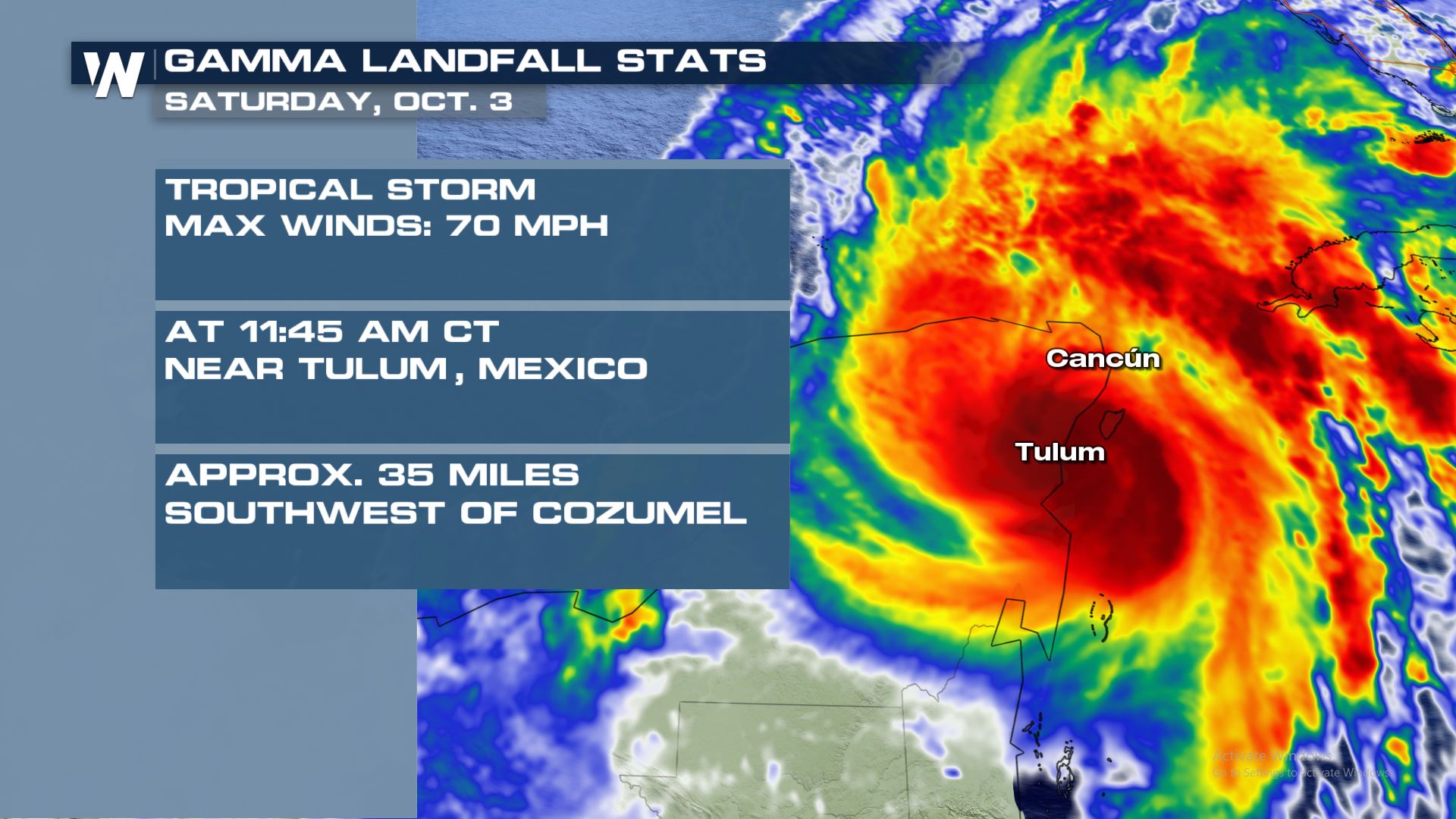 When Gamma made landfall on Saturday, wind gusts neared 70 mph. More than a foot of rain fell in some areas of the Yucatán Peninsula of Mexico.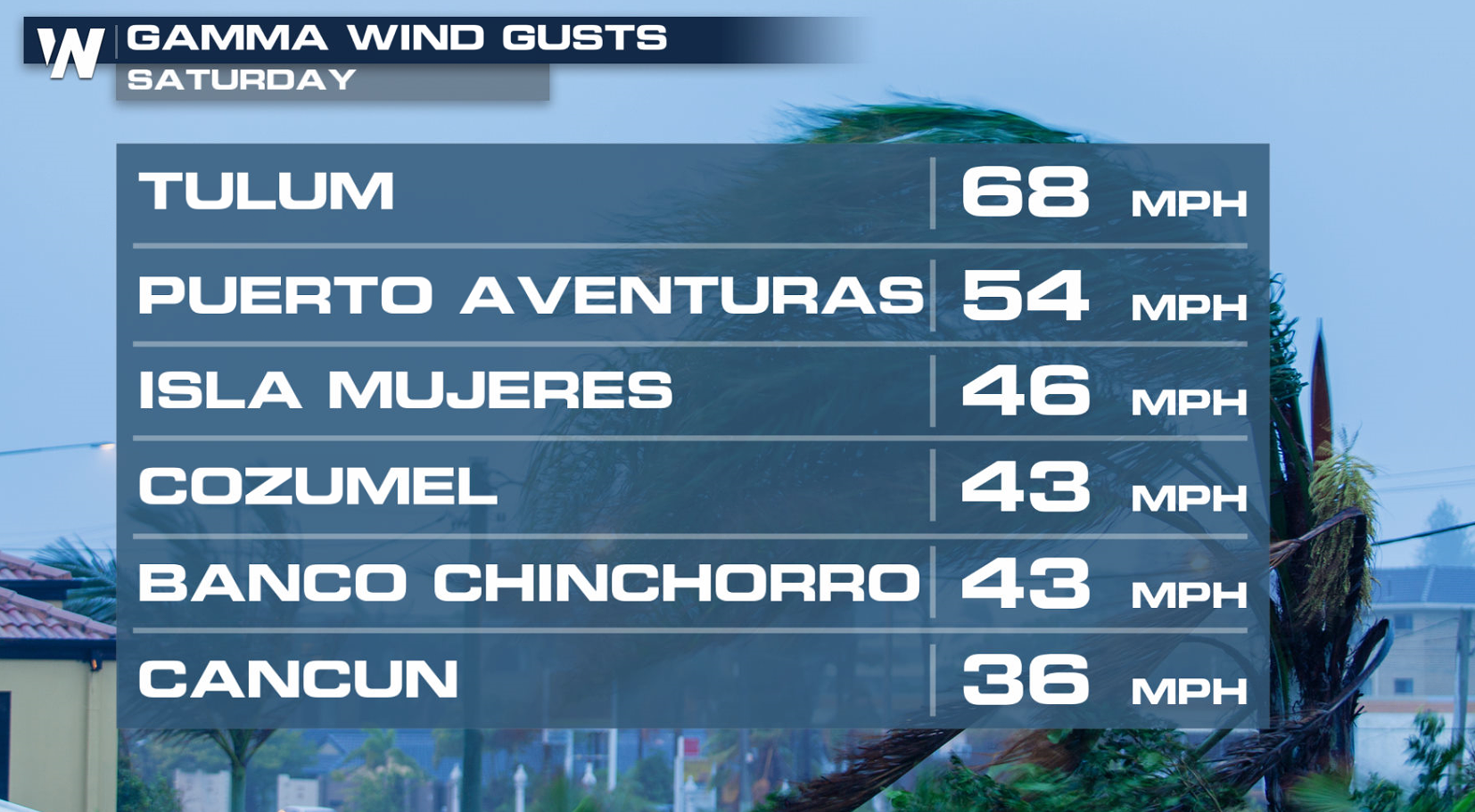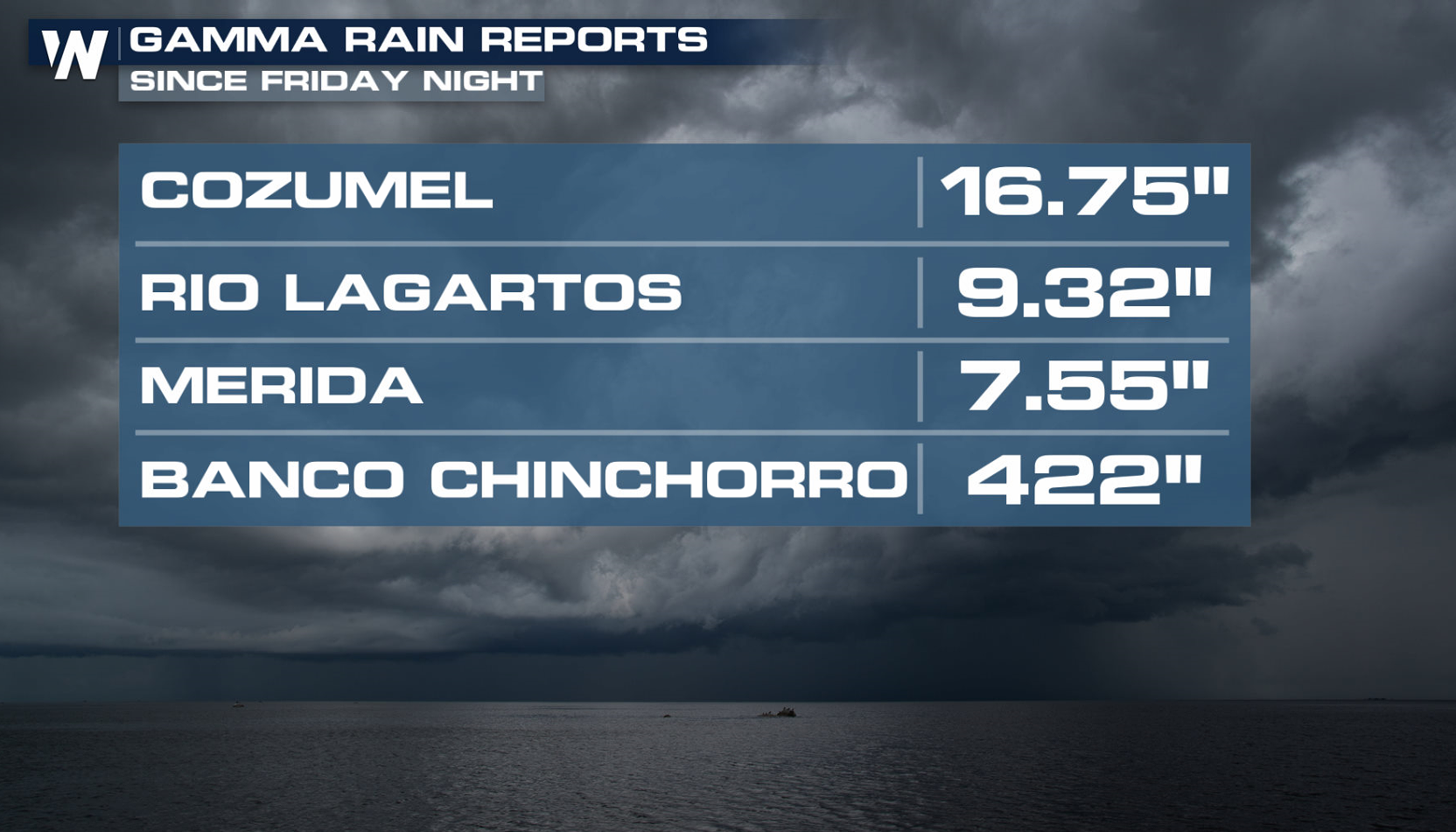 Gamma is the 24th named storm of the 2020 Atlantic hurricane season and the 3rd using the Greek alphabet. This is the last advisory that will be issued for this system.