Tropical Storm Gordon has now officially formed near the Florida Keys and is moving West towards the Gulf. Tropical Storm Warnings are now in effect for Central Gulf Coast region.  A Tropical Storm Warning means that sustained winds within the range of 39 to 73 mph associated with a Tropical Cyclone are expected in a specified area within 36 hours or less. Timing for areas near Mobile, Alabama and points west into New Orleans, LA for Tuesday night where tropical storm force winds/rain will begin to occur and lasting into Wednesday.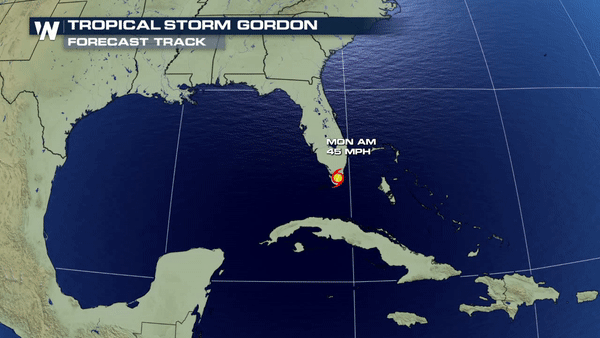 Tropical Storm Warnings and Hurricane Watches are in effect from Louisiana to the Alabama coast.  Tropical Storm Warnings are also in place for South Florida for the risk of heavy rain, tropical storm force winds and even a chance for tornadoes.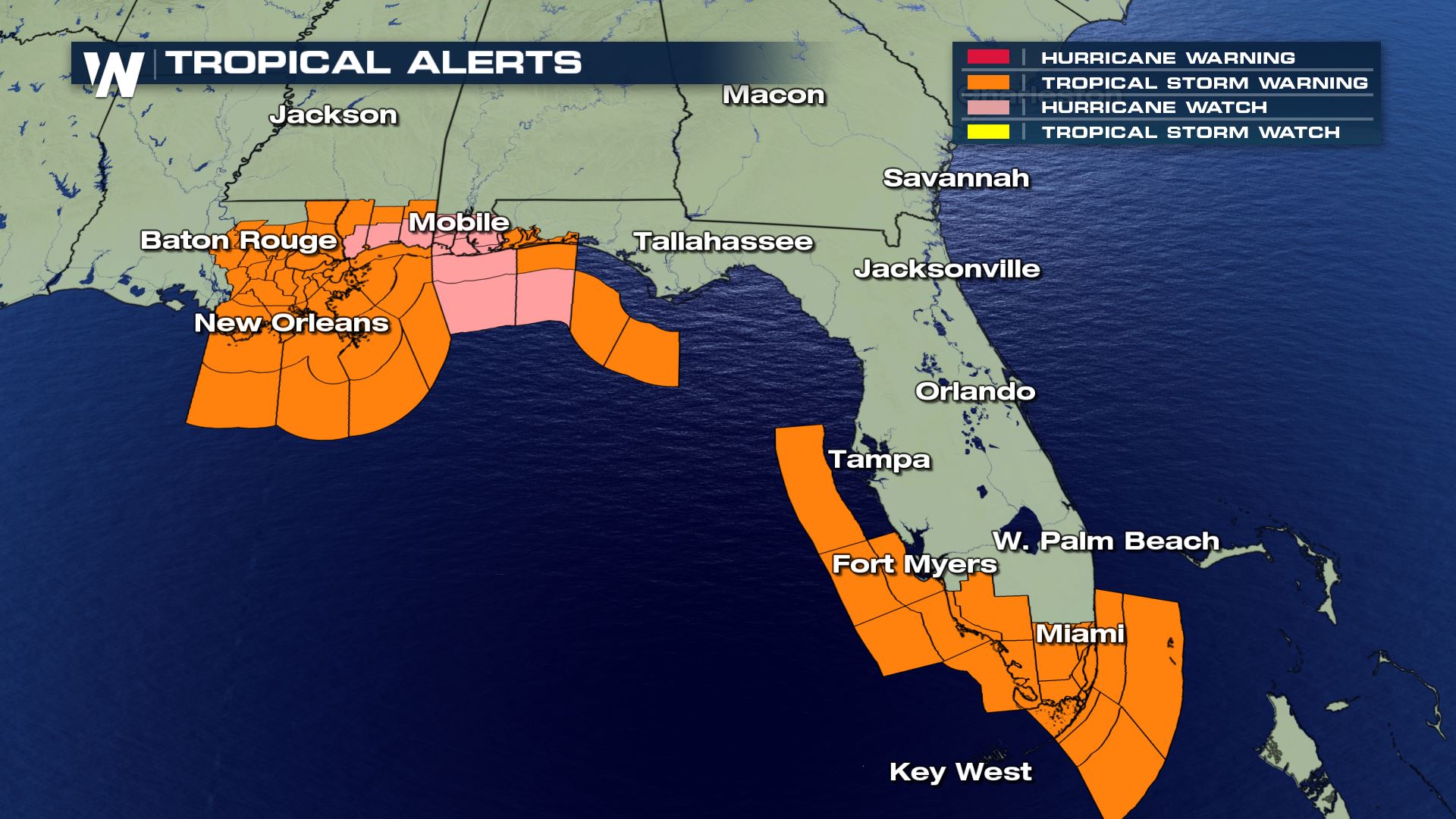 Due to the track of this system, there could be a storm surge for parts of Southeast Louisiana and the Gulf Coast of Mississippi.  This means rising water forced onshore will lead to the potential for life-threatening flooding.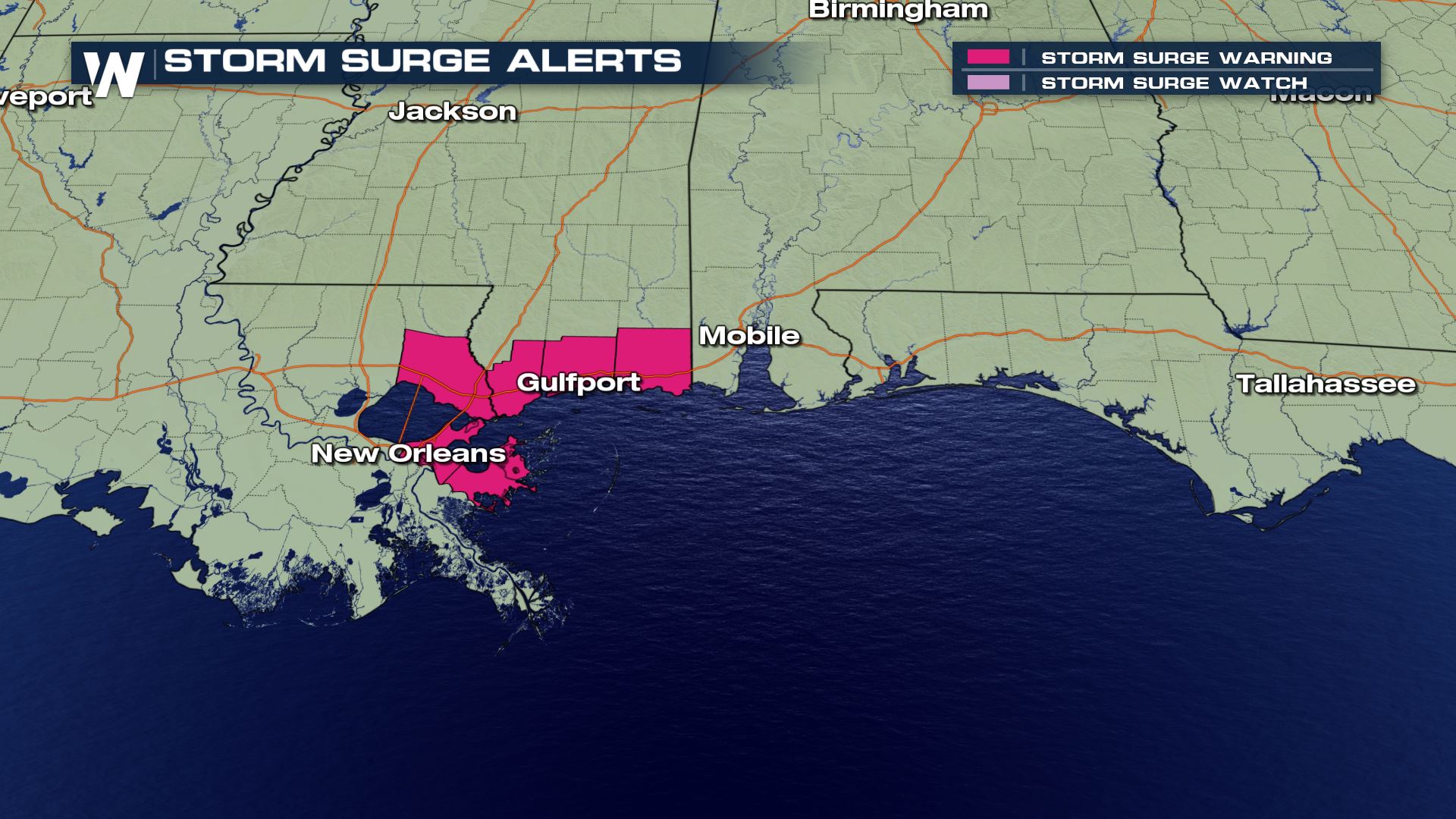 Gusty winds and heavy rain will be the main focus as this system brings anywhere from 2"-4" (locally 4″-6″) of tropical downpours by late Tuesday and Wednesday.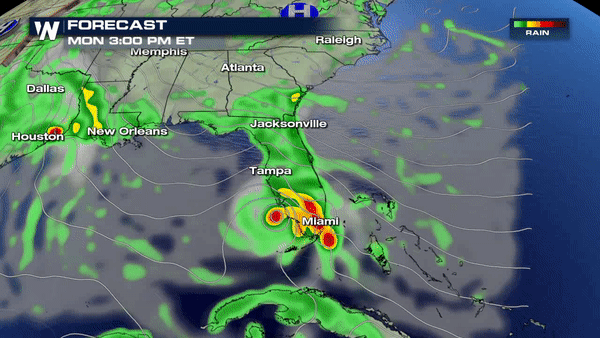 Forecast confidence has increased; however, slight changes in track are still likely over the next 12-24 hours so please keep checking back for updates. Meteorologist Merry Matthews