Karen formed early Sunday morning, just east of the Windward Islands.  After impacting islands such as Trinidad and Tobago over the weekend, the tropical storm then passed through Puerto Rico and the Virgin Islands on Tuesday.  The broad circulation of Karen made landfall on the islands of Vieques and Culebra on Tuesday evening. https://twitter.com/WeatherNation/status/1176673926396530689 Karen has now weakened to a tropical depression south of Bermuda and east of the Bahamas. Winds are near 35 mph, and the storm is moving to the east-northeast at 8 mph. The storm is expected to slow down in forward motion over the next 24 hours.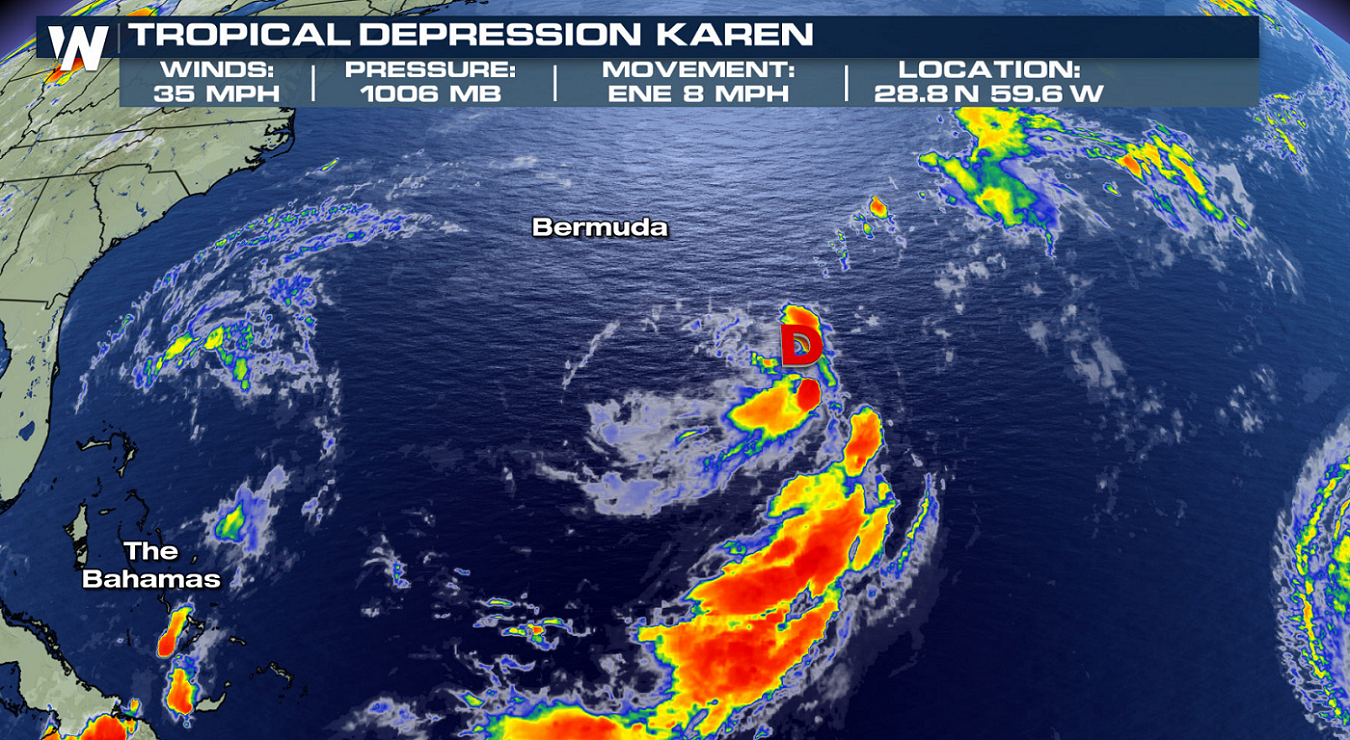 The structure of Karen has been very disorganized since formation, with winds ranging from 30 to 45 mph. The cyclone will likely remain a tropical depression through the weekend, before weakening further next week into a tropical low.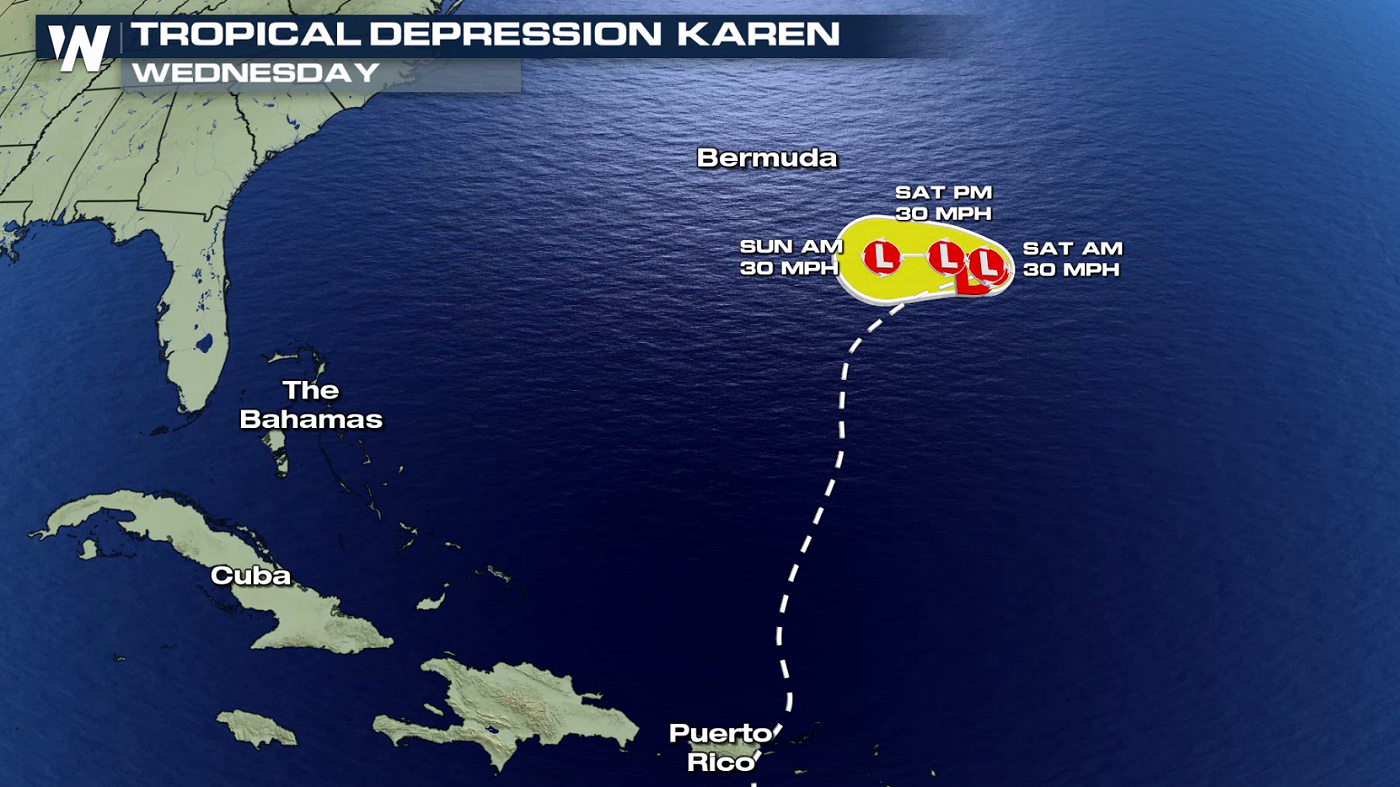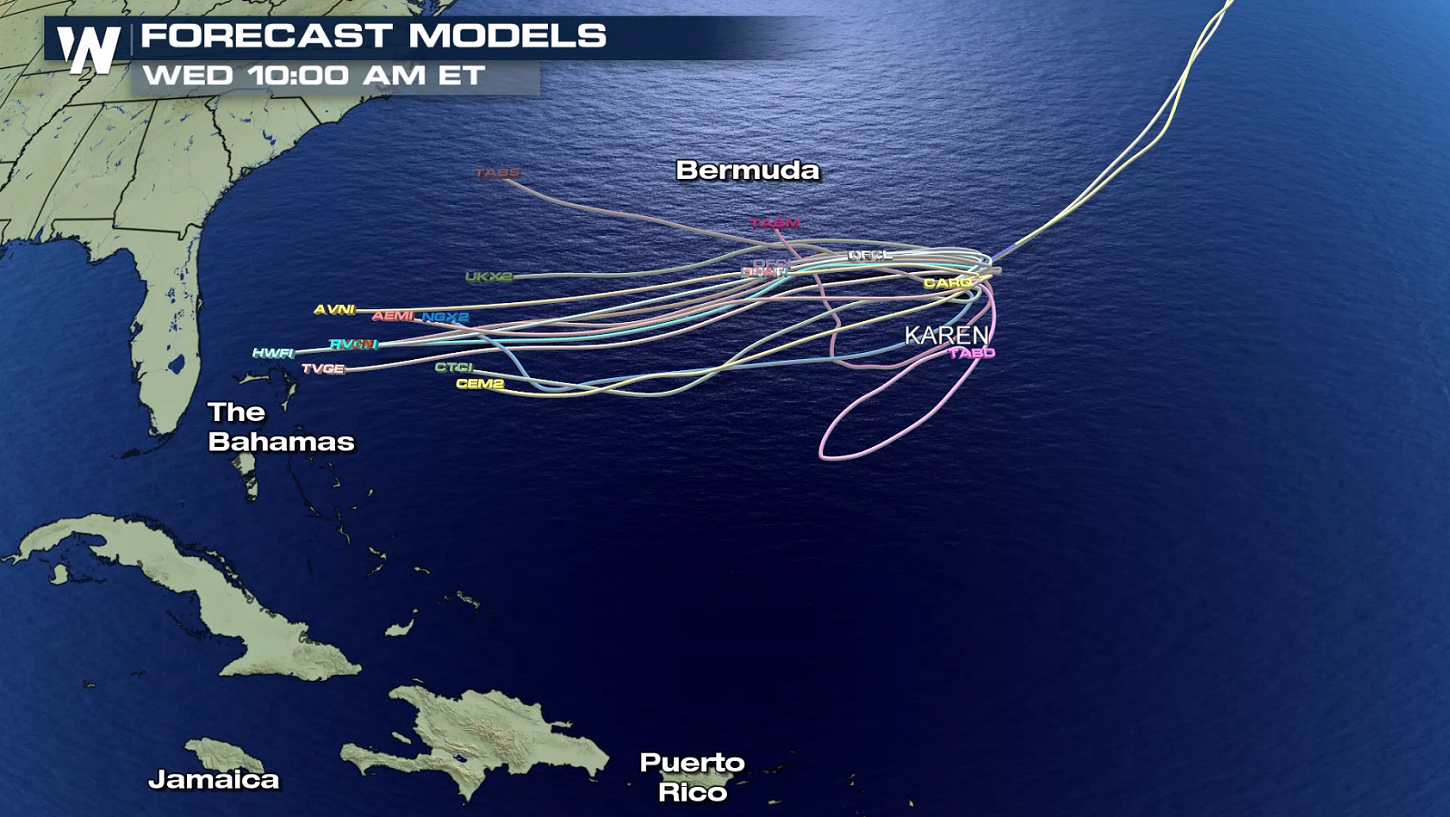 Check out the sharp turn that Karen makes this weekend. A large area of high pressure is currently blocking any westward movement of the storm, forcing Karen northward. Later this weekend, the high will move north. This will loop Karen around, eventually pushing the storm to the west. It's still too early to tell if Karen will be a threat to the mainland United States.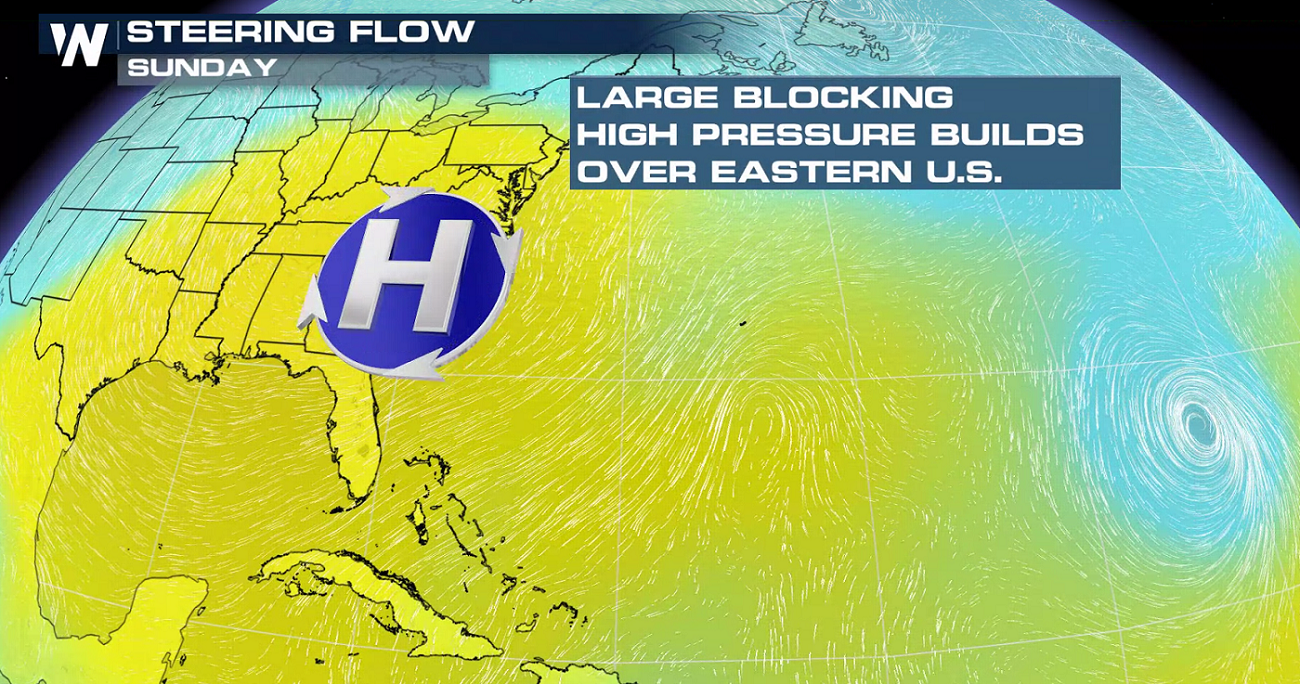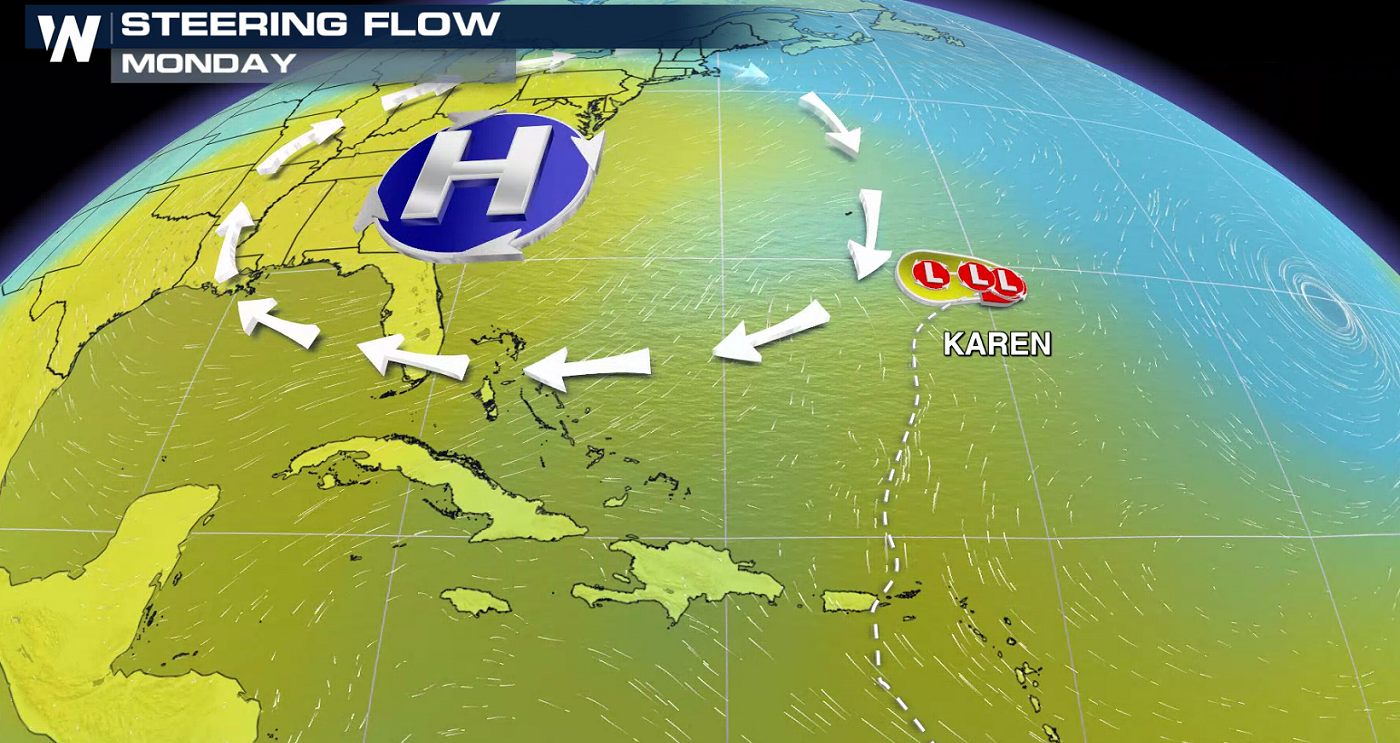 Stick with WeatherNation online and on-air for more updates this week.