Here's an update for your Sunday morning for areas impacted by this ongoing winter storm.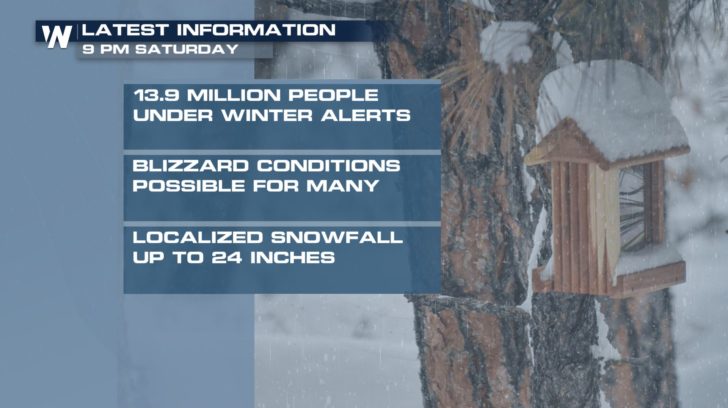 Winter weather alerts stretch from Colorado and New Mexico to the Great Lakes for the first storm system. That storm will glide to the northeast Sunday and Monday dumping as much as 24" of snow in spots, mostly 6-12" for many locations within the snowy side of it. A second system will impact the Northwest Sunday into Monday with several inches of mountain snow and an inch or two of rainfall for the lower elevations.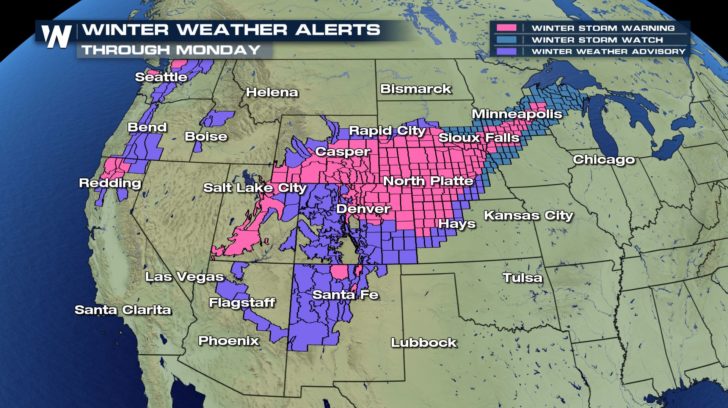 Below shows the timing and location of the low pressure center and associated precipitation. White and blue show snow, pink shows freezing rain or sleet, and green/yellow shows heavy rain and thunderstorms.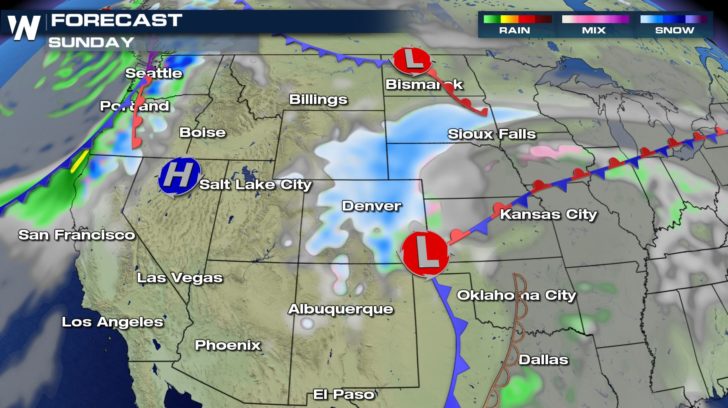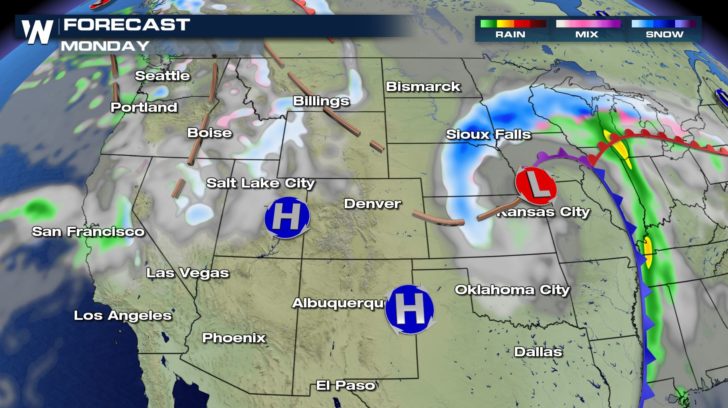 Here's a wide look at how much snowfall is expected through both weather systems' lifetimes.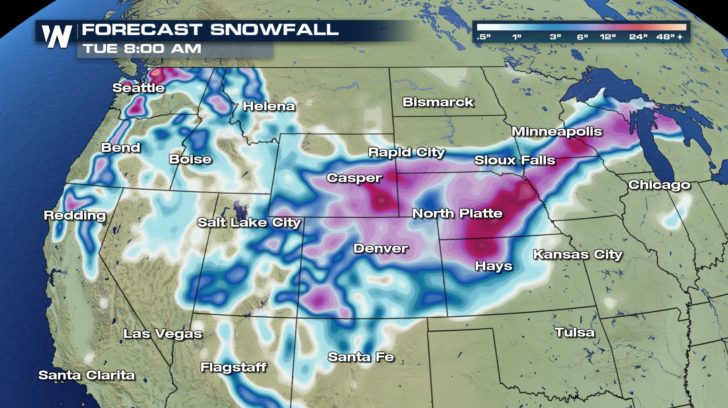 Winds will be sustained at 20-40 miles per hour with gusts up to 50 mph at times Sunday into Monday. The air behind this system will not be terribly cold, but chilly enough to dip into the single digits and teens, even feeling colder with the wind chill factor.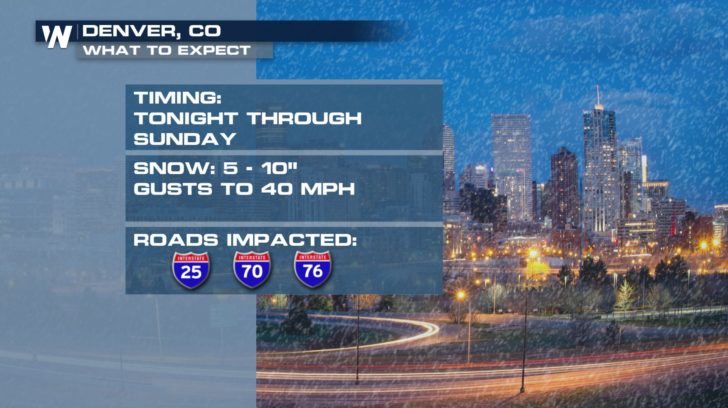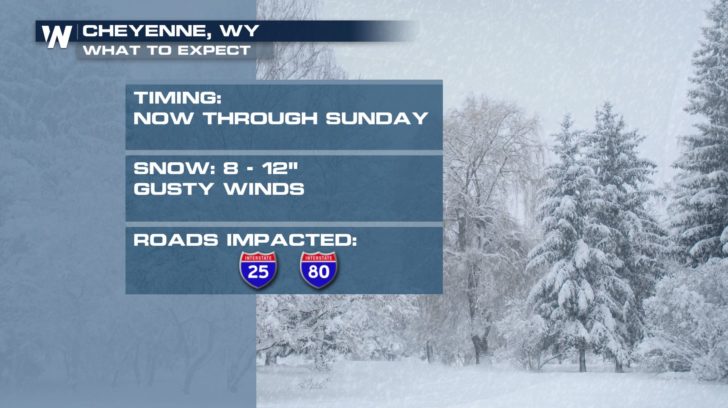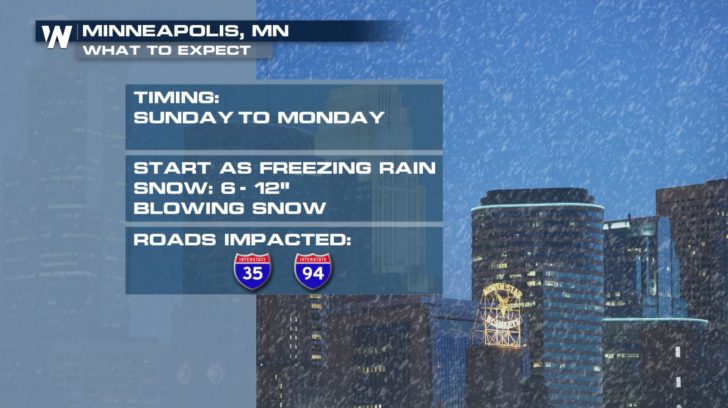 Check back in with us at the homepage here to find more stories about the snow as it progresses across much of the country. For WeatherNation, Meteorologist Steve Glazier