The low pressure system that brought the significant snow across the Northeast over the past 2 days is still churning off the Northeast coastline today. Some areas will still see a few more inches of accumulation, but the major snowfall has taken place and here are some of the latest totals.
Northeast Snow Totals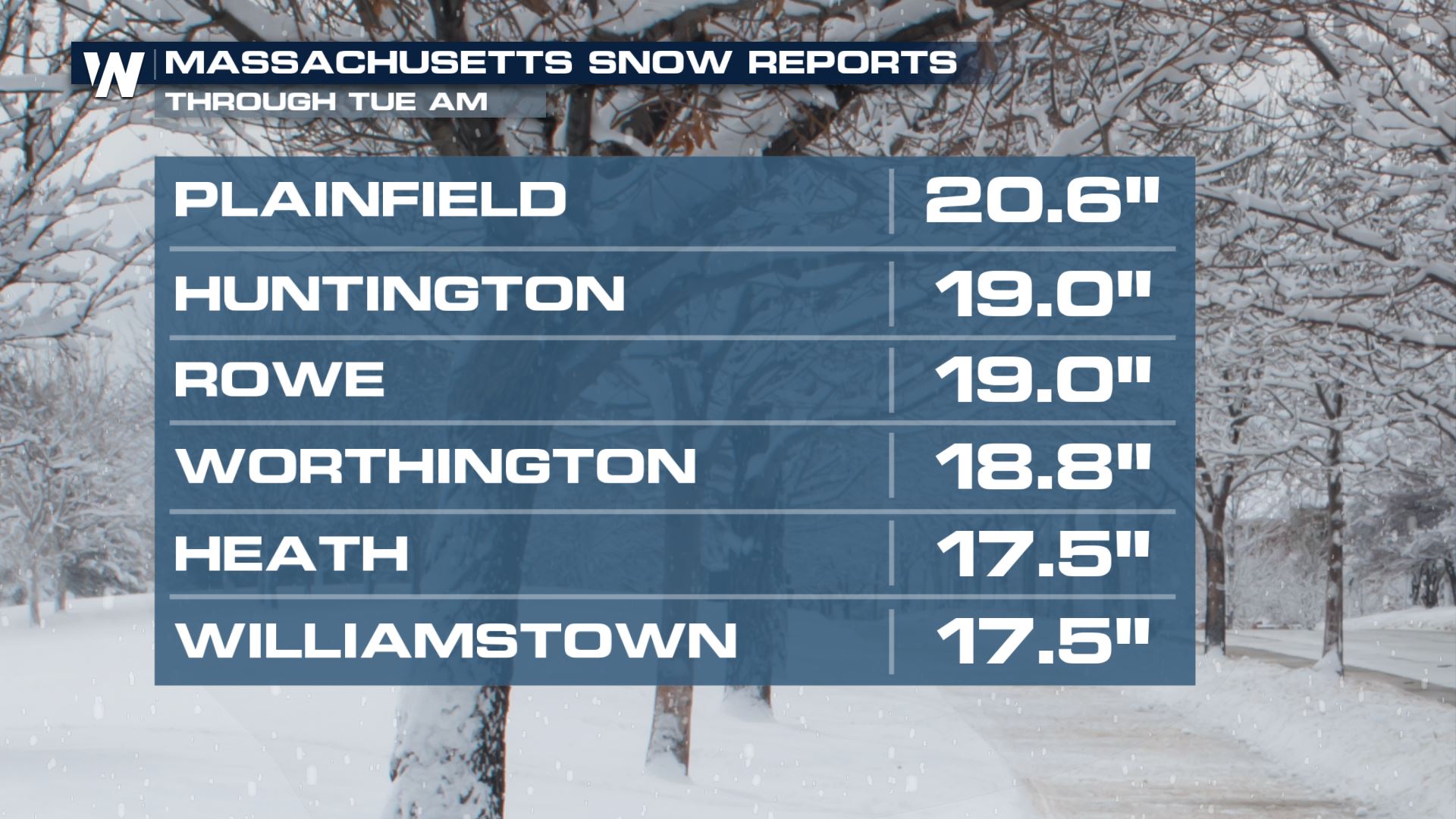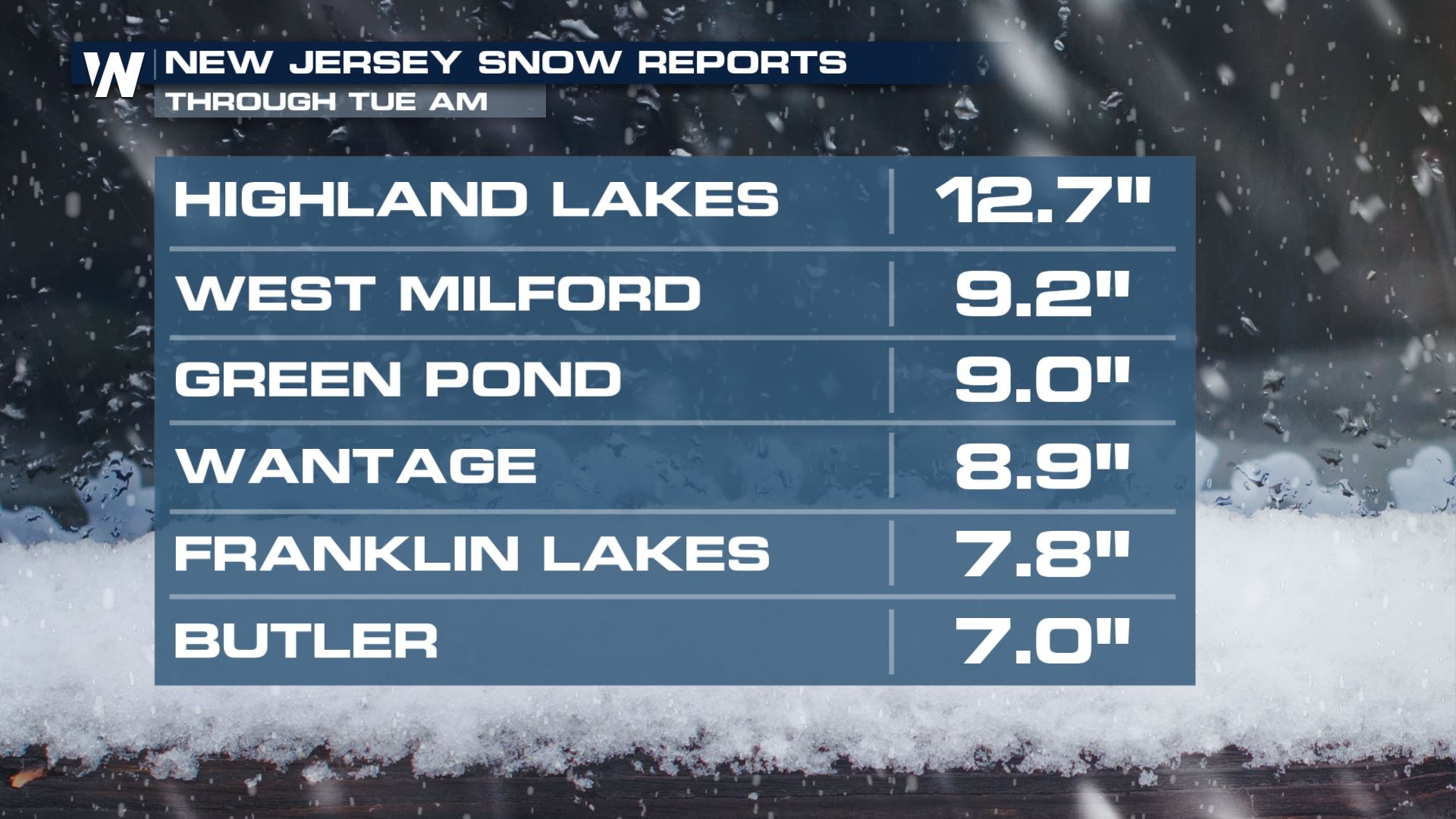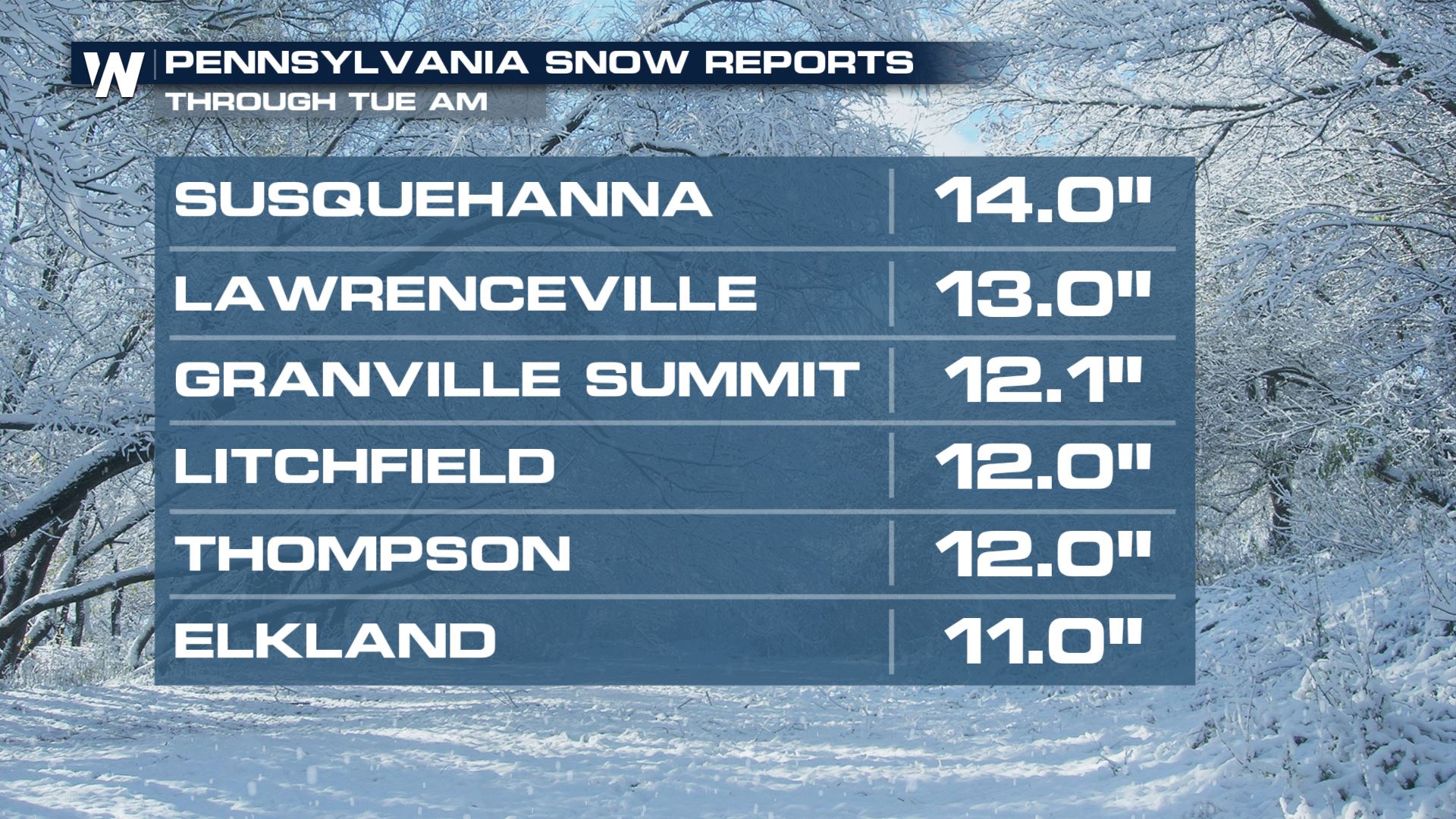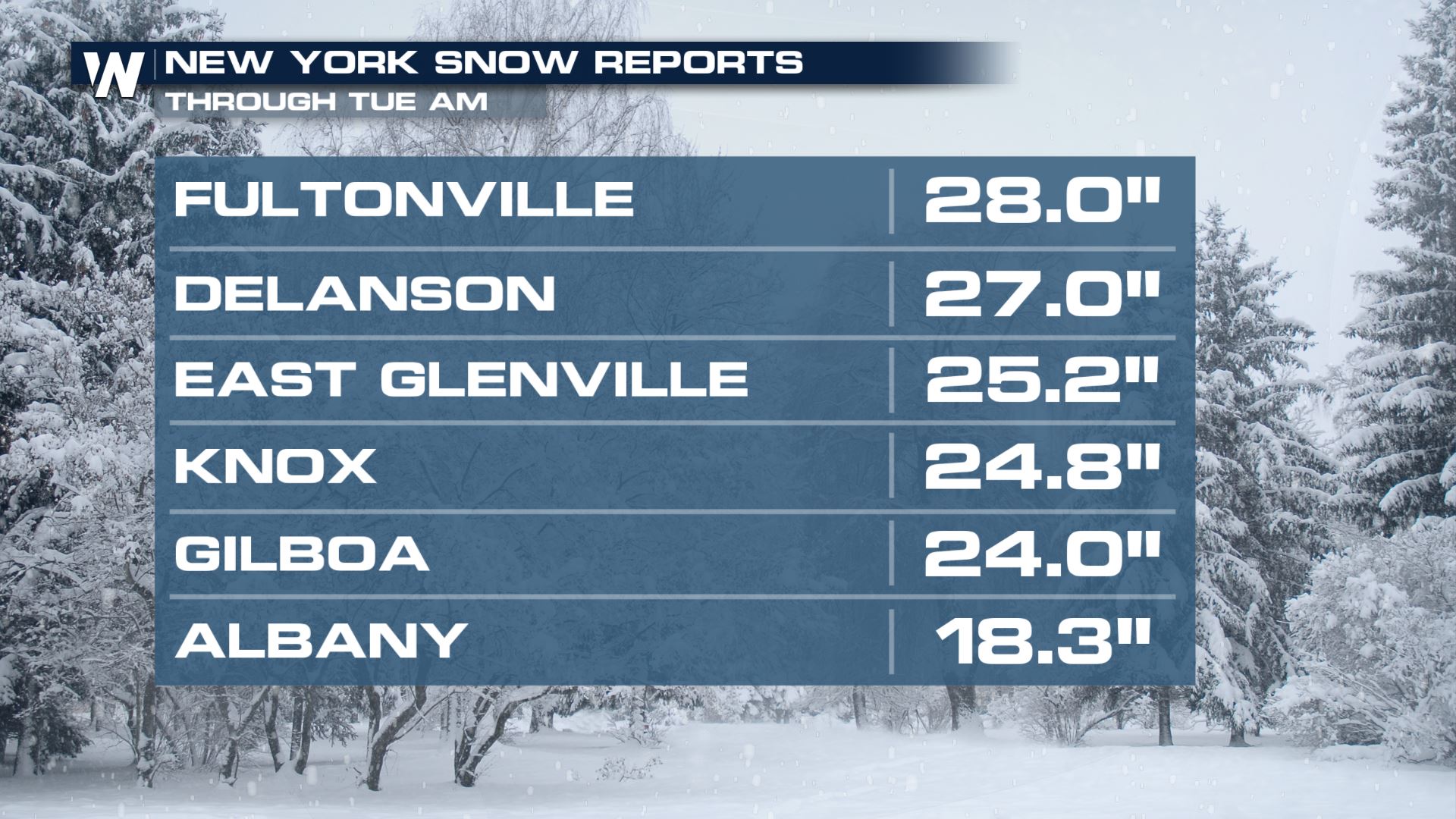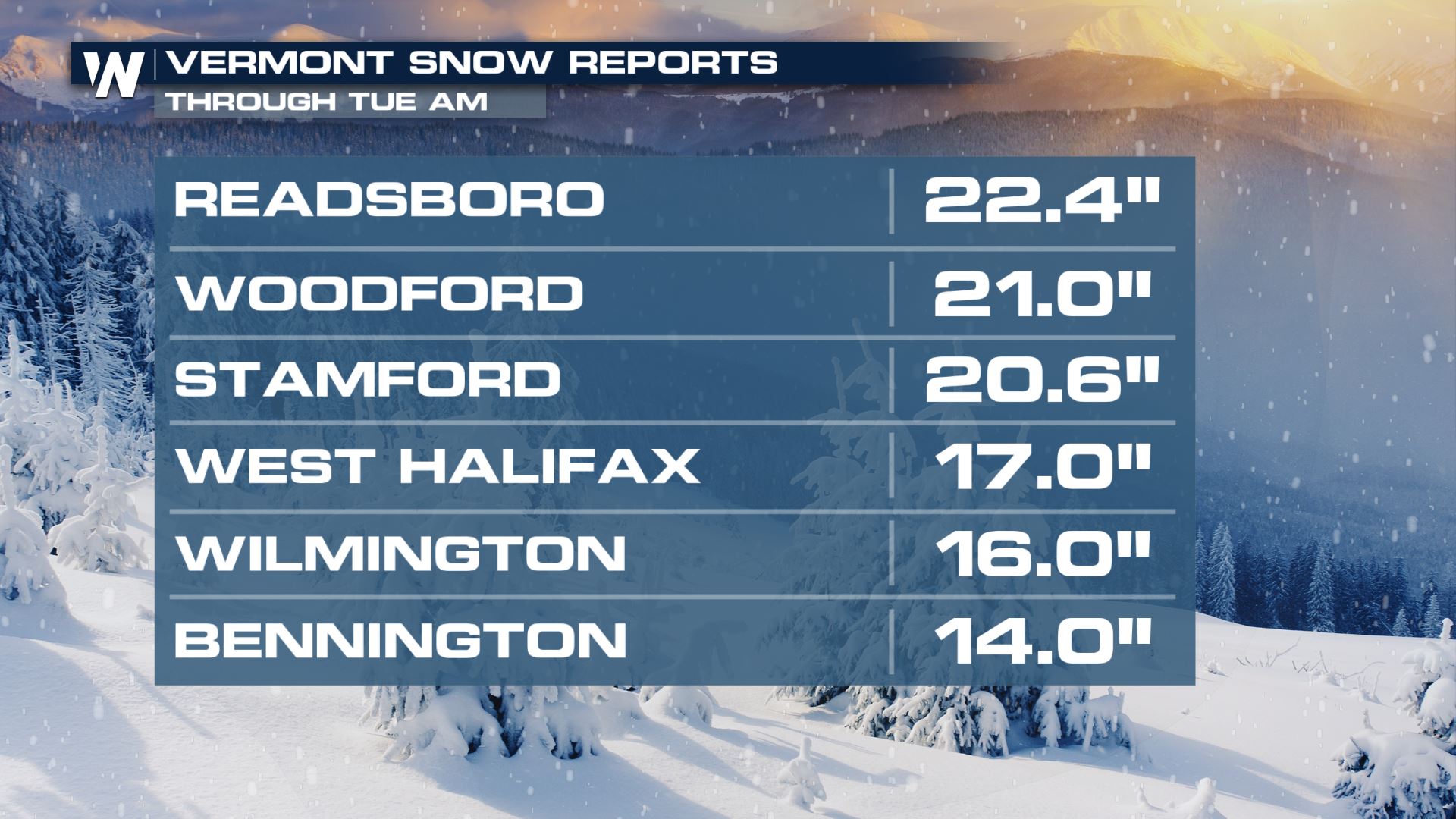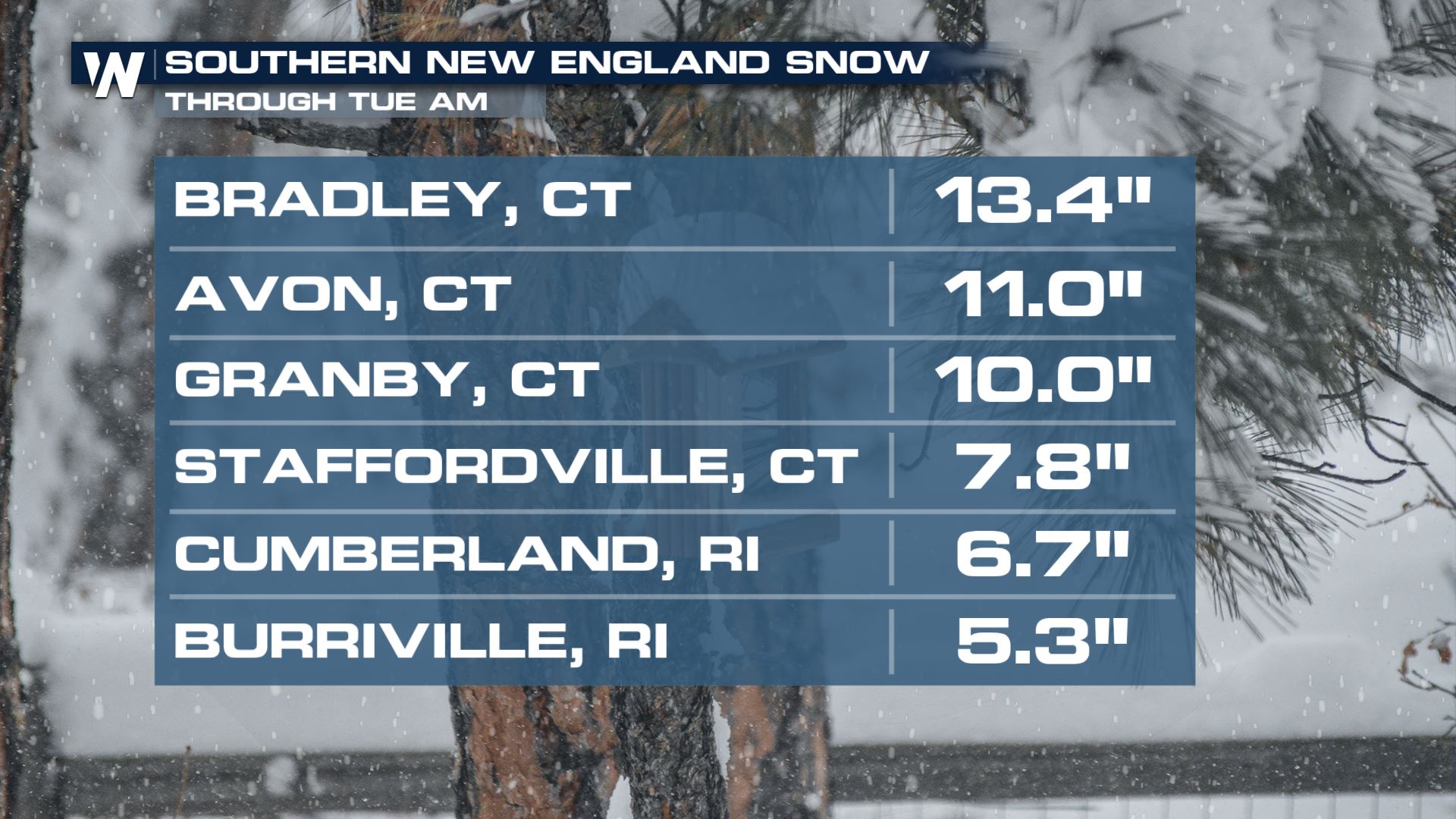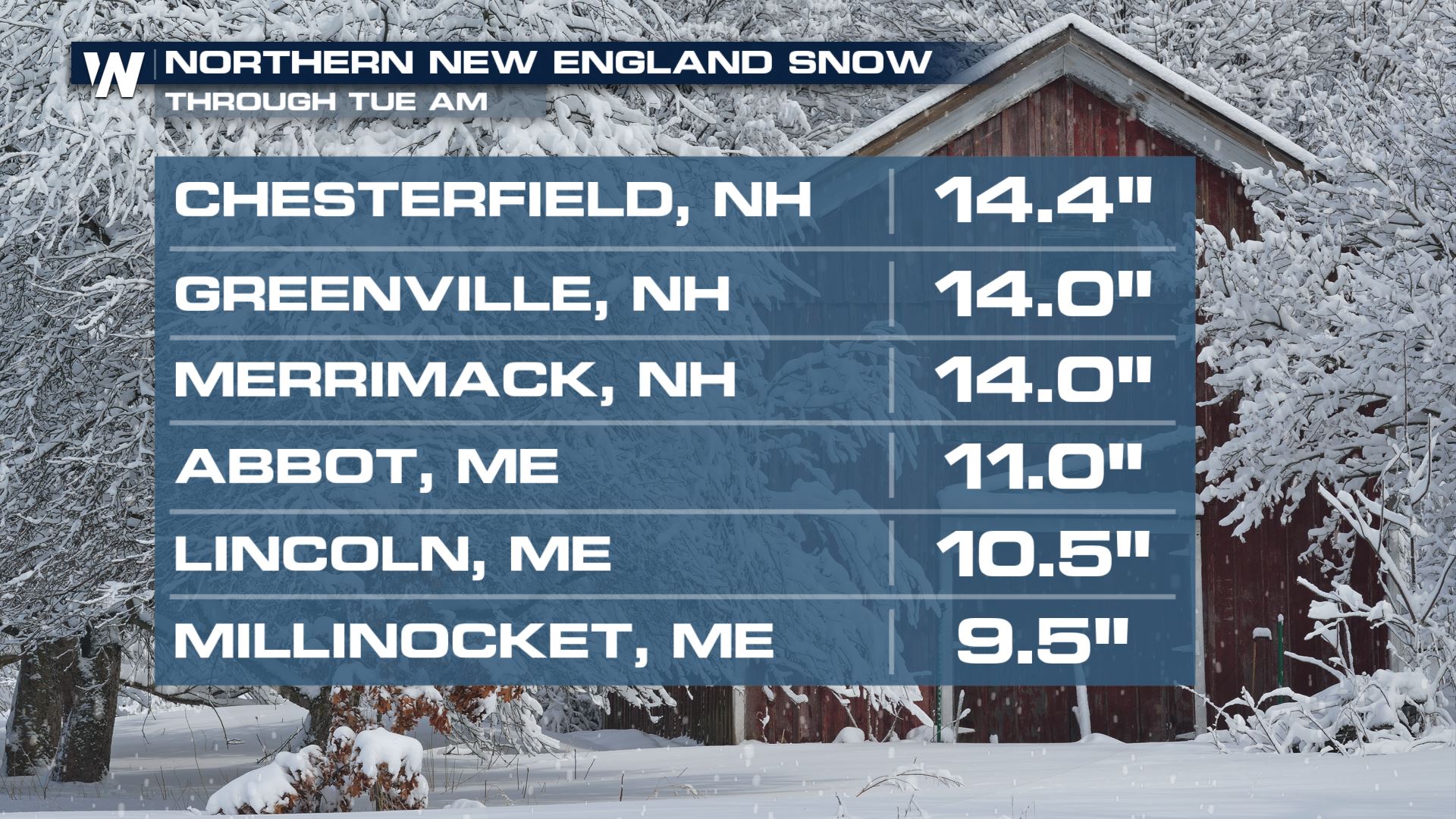 WOW! These numbers are unbelievable...such a massive early December snowstorm. More snow showers are on the way this week so keep checking with WeatherNation for the very latest.