A new wildfire popped up on Saturday afternoon to the east of Salt Lake City and quickly spread across a couple of thousand acres. An initial assessment gives blame to a faulty vehicle part which emitted sparks and created the wildfire. This is a preliminary determination according to local officials. The name of the fire is the Parleys Canyon Fire. https://twitter.com/WeatherNation/status/1426667965173407746 A time lapse video from the National Weather Service office in Salt Lake City, Utah showed billowing pyrocumulus clouds from the Parleys Canyon Fire Saturday. It was an incredibly hot day in the Salt Lake City area too. The high temperature hit 100 degrees and it was a substantial high temperature. Saturday was the 21st day Salt Lake City reached to 100 degrees or hotter, tying a record for any year. The average number of 100 degree days in the Salt Lake City area is around 4 or 5.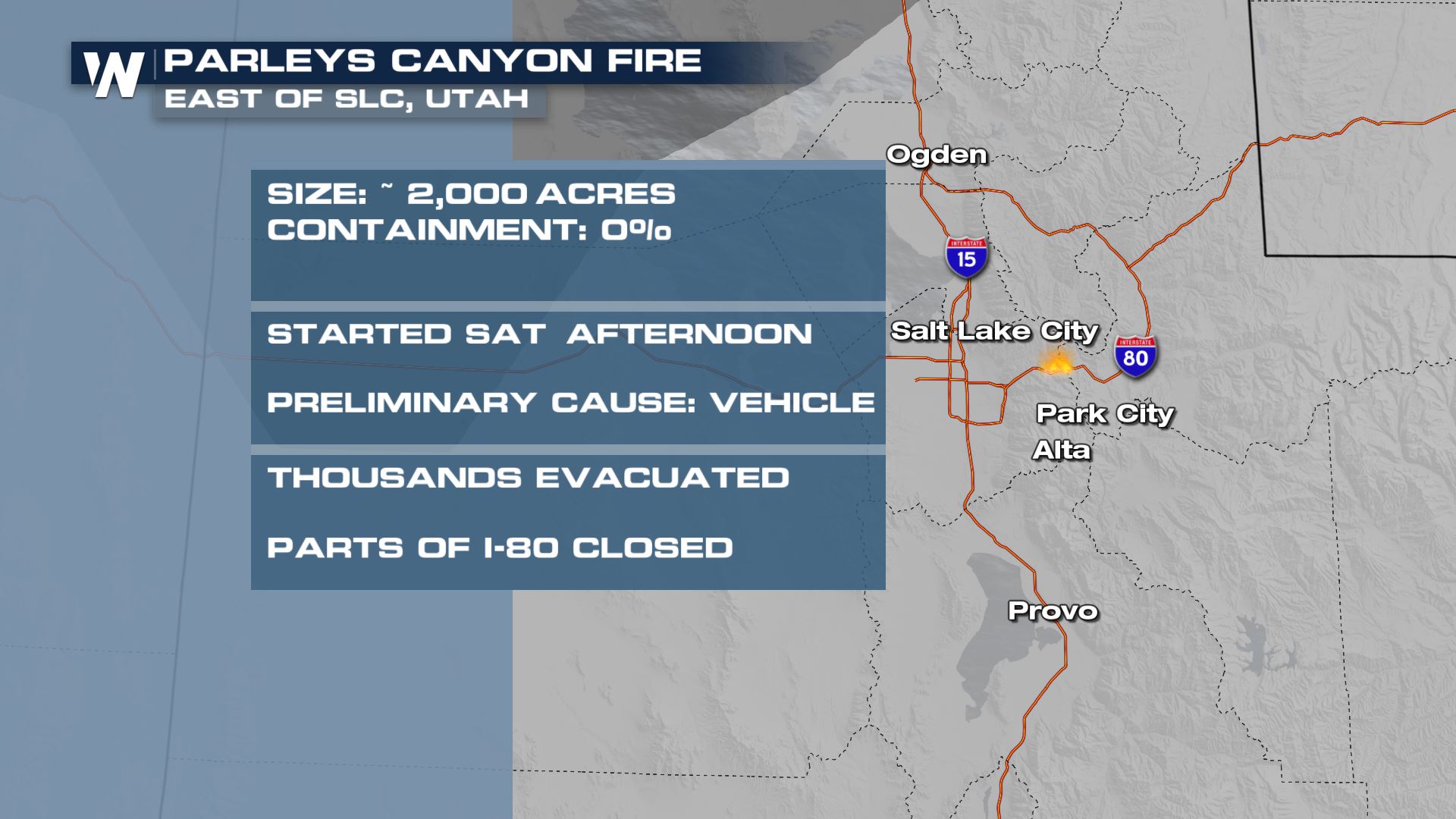 The Parleys Canyon Fire closed both parts of Interstate 80 for a period of time Saturday afternoon. Parts of the interstate were reopened shortly thereafter. The fire caused evacuations of the Summit Park, UT area as well. Evacuations were also extended to Pine Brook, Lambs Canyon, and Mill Creek too. We encourage you to seek additional information from your local county or city officials regarding current evacuation status. https://twitter.com/UtahWildfire/status/1426674400259047426 Fire crews from out of state have come in to Utah to help fight the fire. The fire was not only fueled by hot temperatures, but a west-northwest wind between 10-20 mph. An evacuation center was set up for displaced residents. https://twitter.com/RedCrossUtah/status/1426674028903899140 The Parleys Canyon Fire started in a part of Utah that is currently experiencing extreme drought, according to the Drought Monitor. Much of Utah is experiencing extreme to exceptional drought, leaving vegetation as prime fuels for wildfires.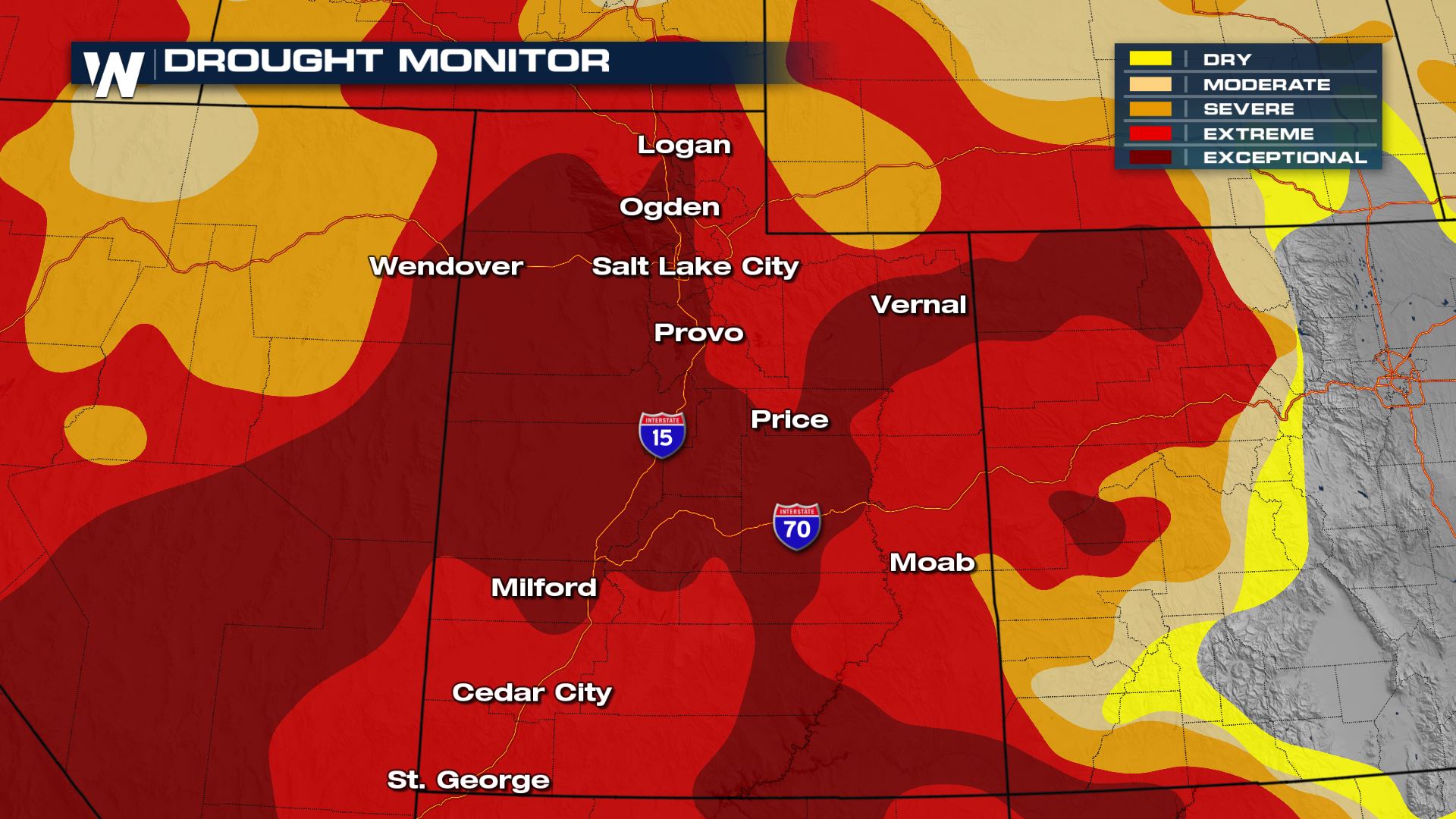 This is a developing story and we encourage you to stay up-to-date via the local National Weather Service, local fire agencies, and state/county officials regarding the most up-to-date information!