Utqiagvik, Alaska (formerly Barrow) is saying goodbye to its daylight for the rest of 2020. Wednesday marked the city's final sunset until late January 2021. Here's how it looked on Wednesday.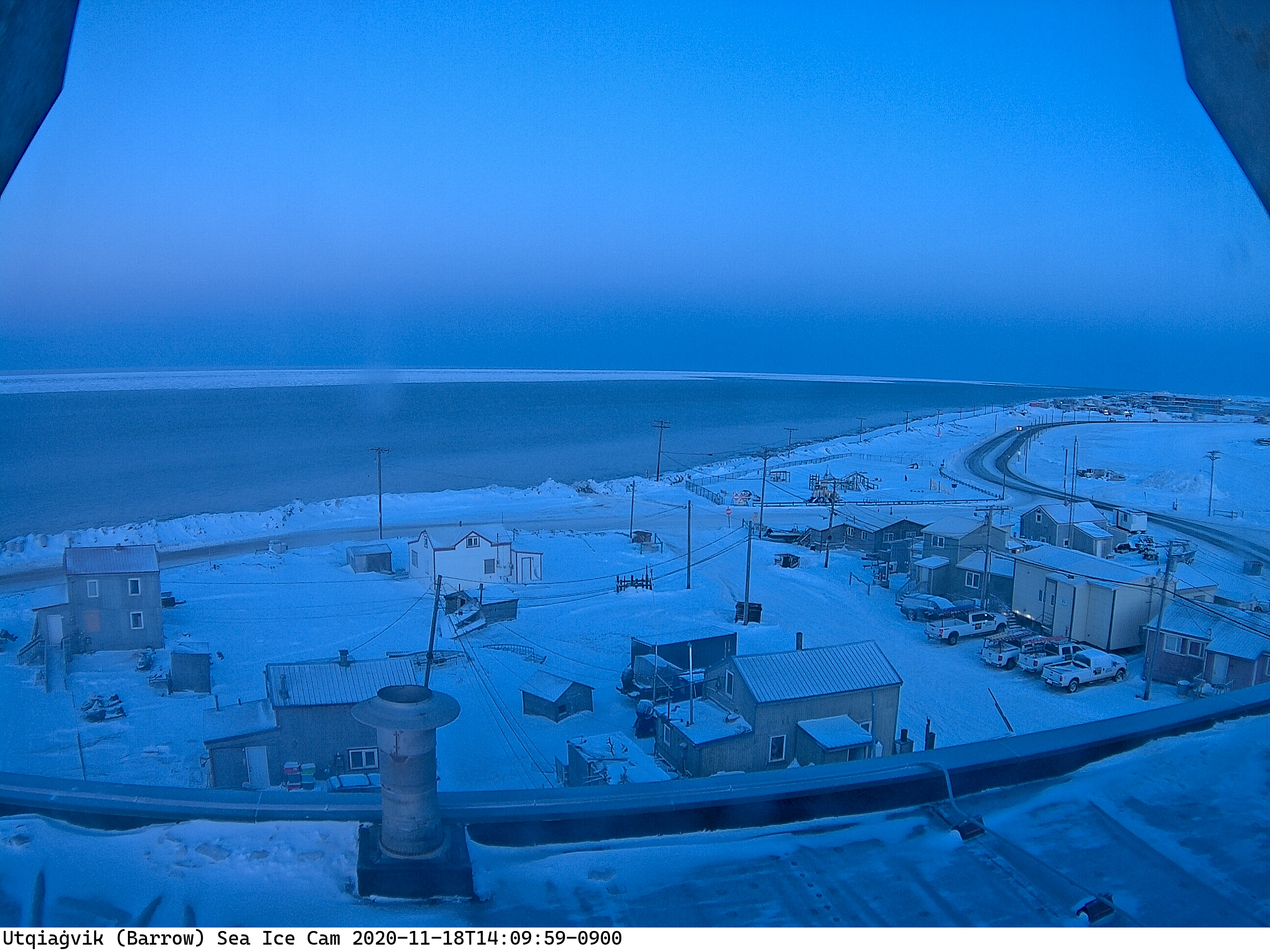 Utqiagvik (Barrow) Alaska prior to its final sunset of 2020 on Wednesday, November 18. Credit: Univ. of Alaska Fairbanks Geophysical Institute Sunset Wednesday, November 18 was 1:30 p.m. AKST. The sun will not rise for another 66 days, a period of time referred to as "polar night." After the 66-day period of polar night, the run will rise again on January 23, 2021. Why does this happen? We have to look at Earth's tilt in order to fully understand this long, dark winter.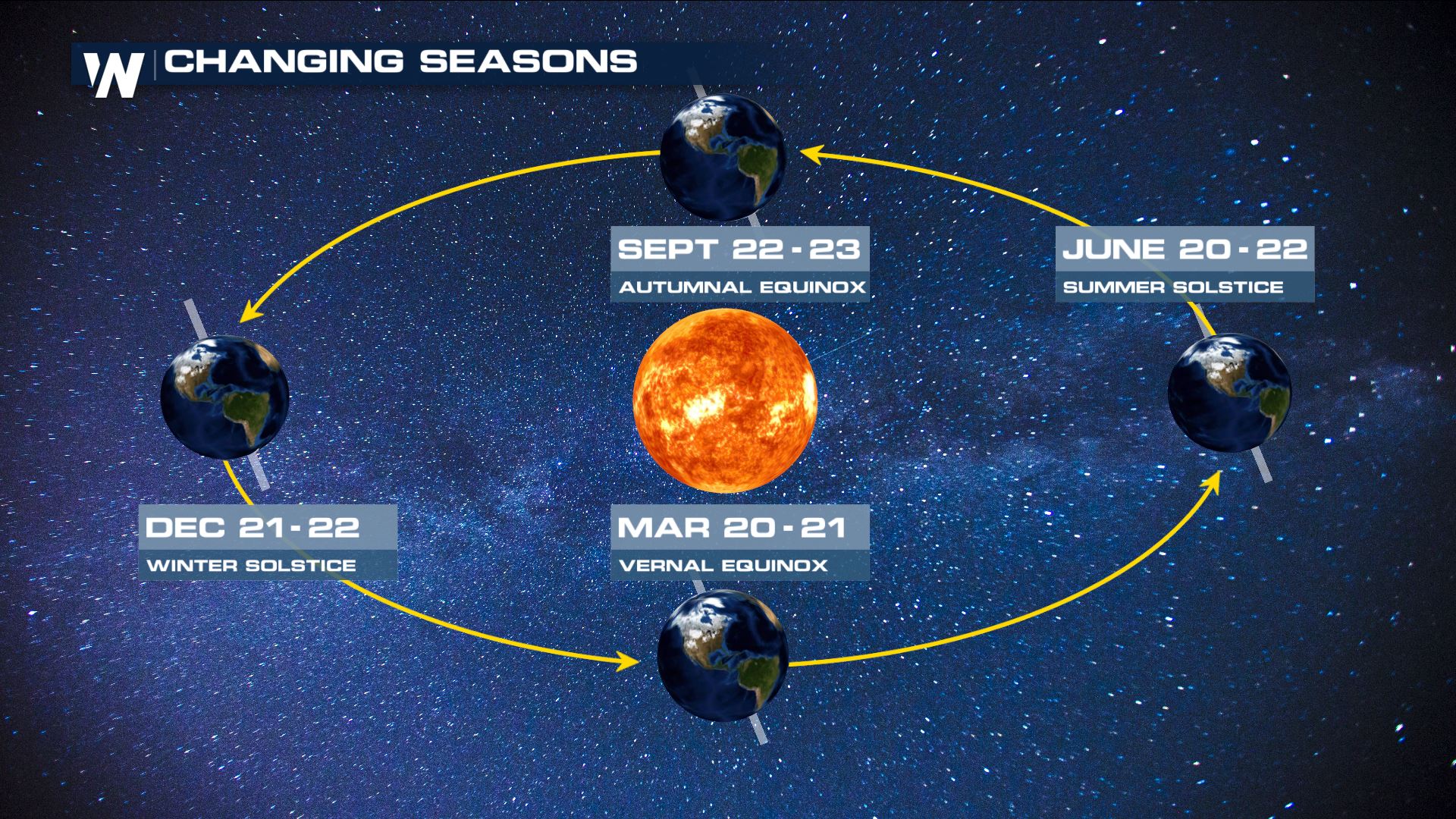 Earth's tilt versus the sun Right now, we are about two-thirds of the way between the Autumnal Equinox and the Winter Solstice. In this image above, just go about two-thirds of the way left of where it says Sep 22-23 and that's where you'll find where we currently sit. Note the Northern Hemisphere, where Utqiagvik is, and how the location tilts away from the sun at this point of the year. The tilt is so great that, relative to ground level in northern Alaska, the sun never lifts above the horizon during parts of the winter.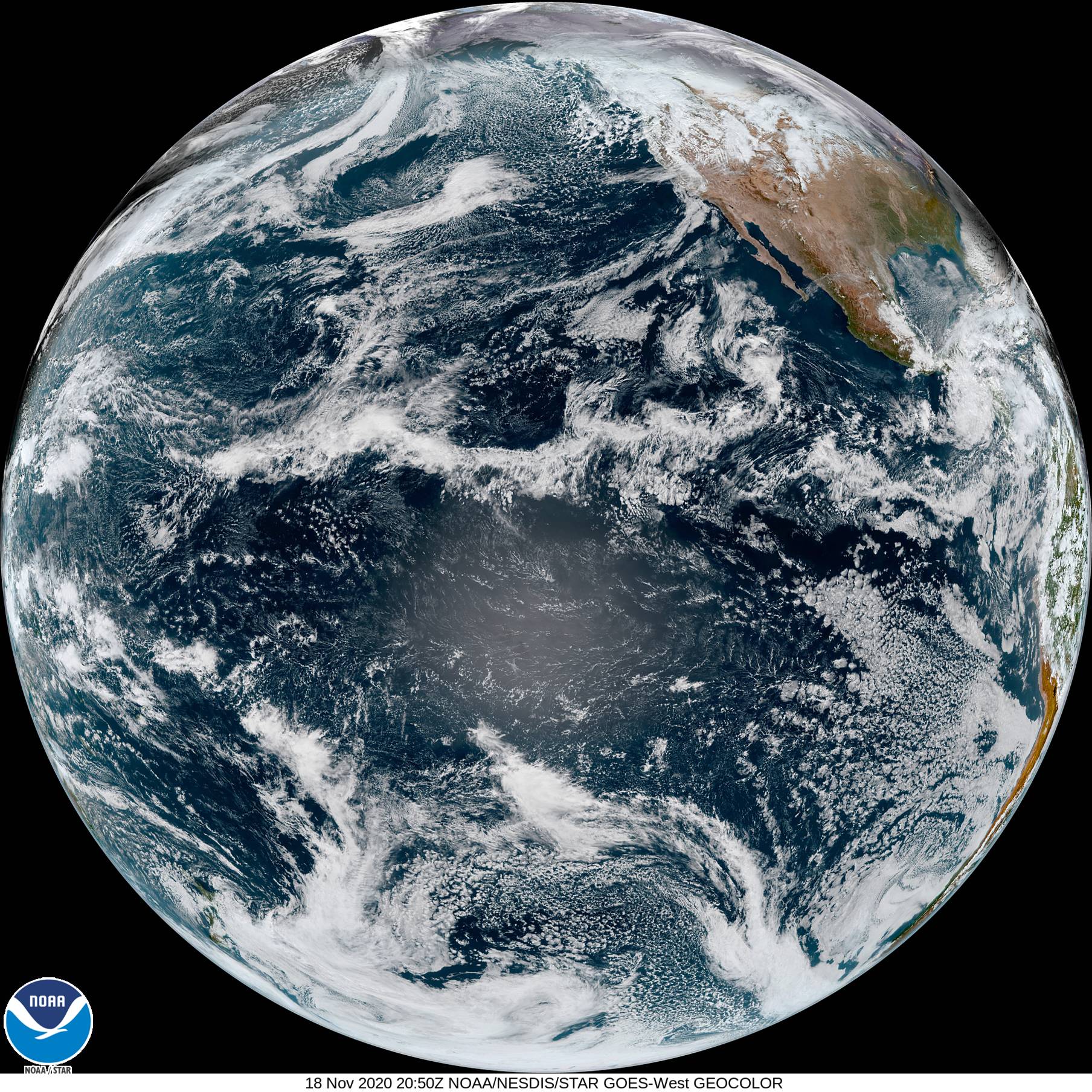 The GOES West visible satellite imagery on Wednesday, November 18, 2020 as Utqiagvik entered polar night. The image above shows the visible satellite Wednesday, November 18 across the Pacific Ocean region. If you look very closely toward the top part of this image, you'll see the shape of Alaska and how that area looks just *slightly* darker than the bottom 90% of this image. The darkness you see at the top is the lack of sunlight reaching those far northern locations as the Northern Hemisphere is tilted away from the sun. So it's a goodnight to the folks in Utqiagvik until next year. Conversely, northern Alaska experiences non-stop daylight around the Summer Solstice where the sun never sets for weeks on end.