Warmer-than-average temperatures will push east this weekend, spiking readings as high as 20 degrees above average and providing a spring-like burst of warmth for the start of March for much of the continental United States. Temperatures will be running some 10-20 degrees above average over a wide swath of real estate on Sunday and Monday, as ridge of high pressure pushes the unseasonable warmth eastward through the weekend and early next week. This short-lived warm-up, however, will come to a bit of a screeching halt on Monday and Tuesday, thanks to a powerful cold front that could trigger severe weather and flooding across the South. The warm air will also contain a fair bit of moisture, and as it meets a drier, cooler air mass, strong-to-severe thunderstorms are likely to erupt, starting on Monday.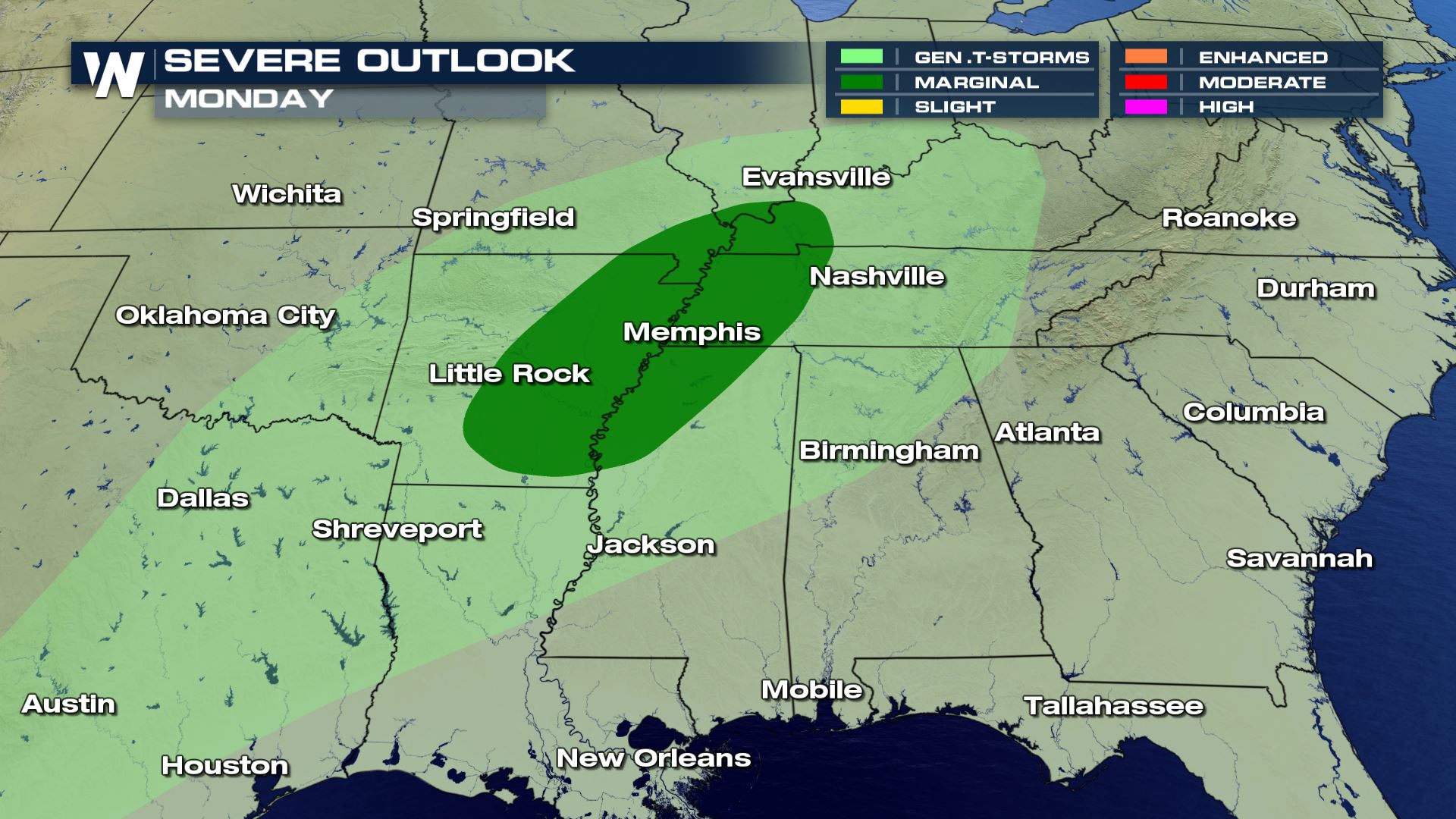 While record highs aren't likely on Monday and Tuesday, it'll certainly feel like spring for many from Texas and Oklahoma east to Mississippi, Tennessee, Alabama and Georgia.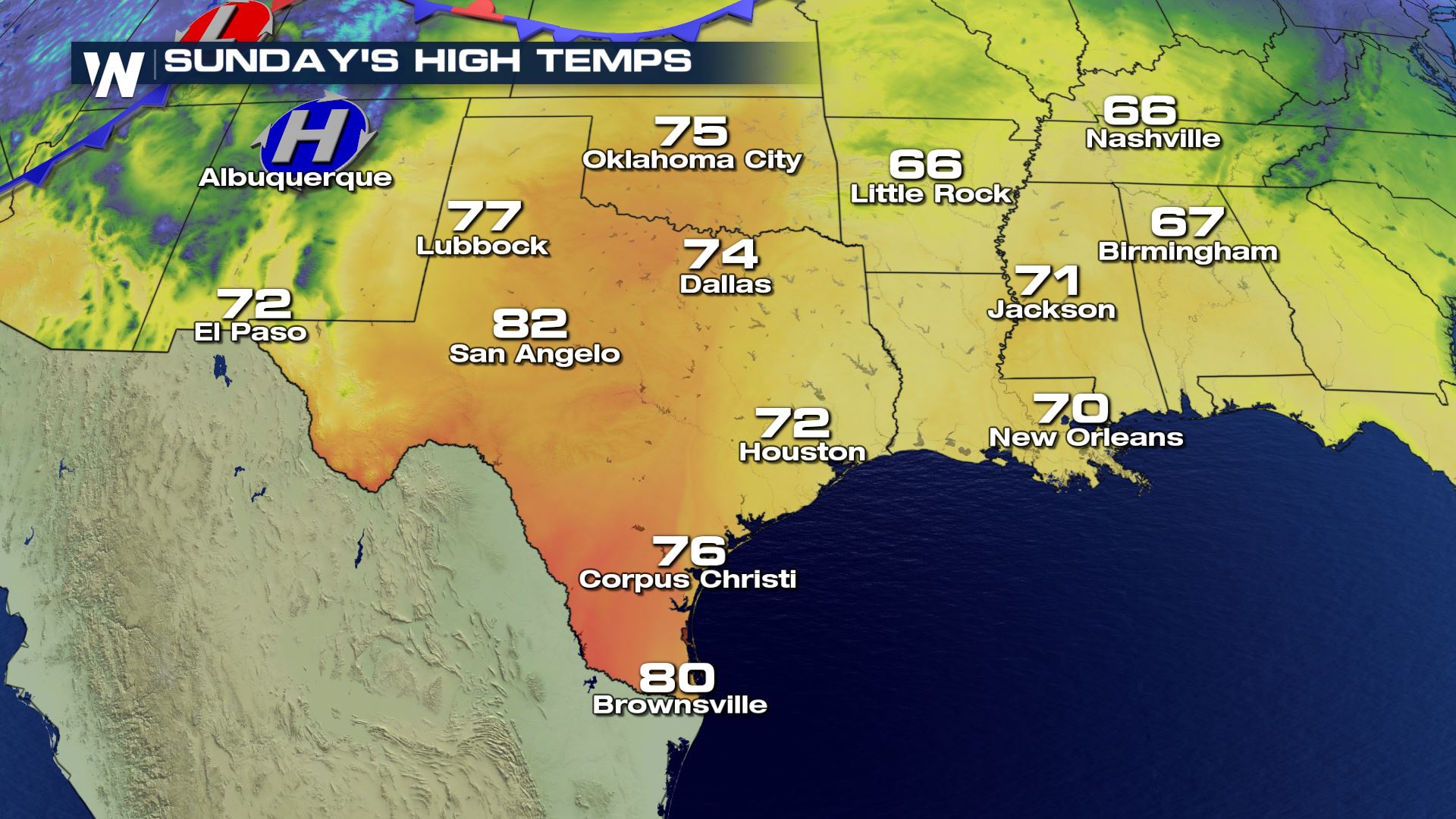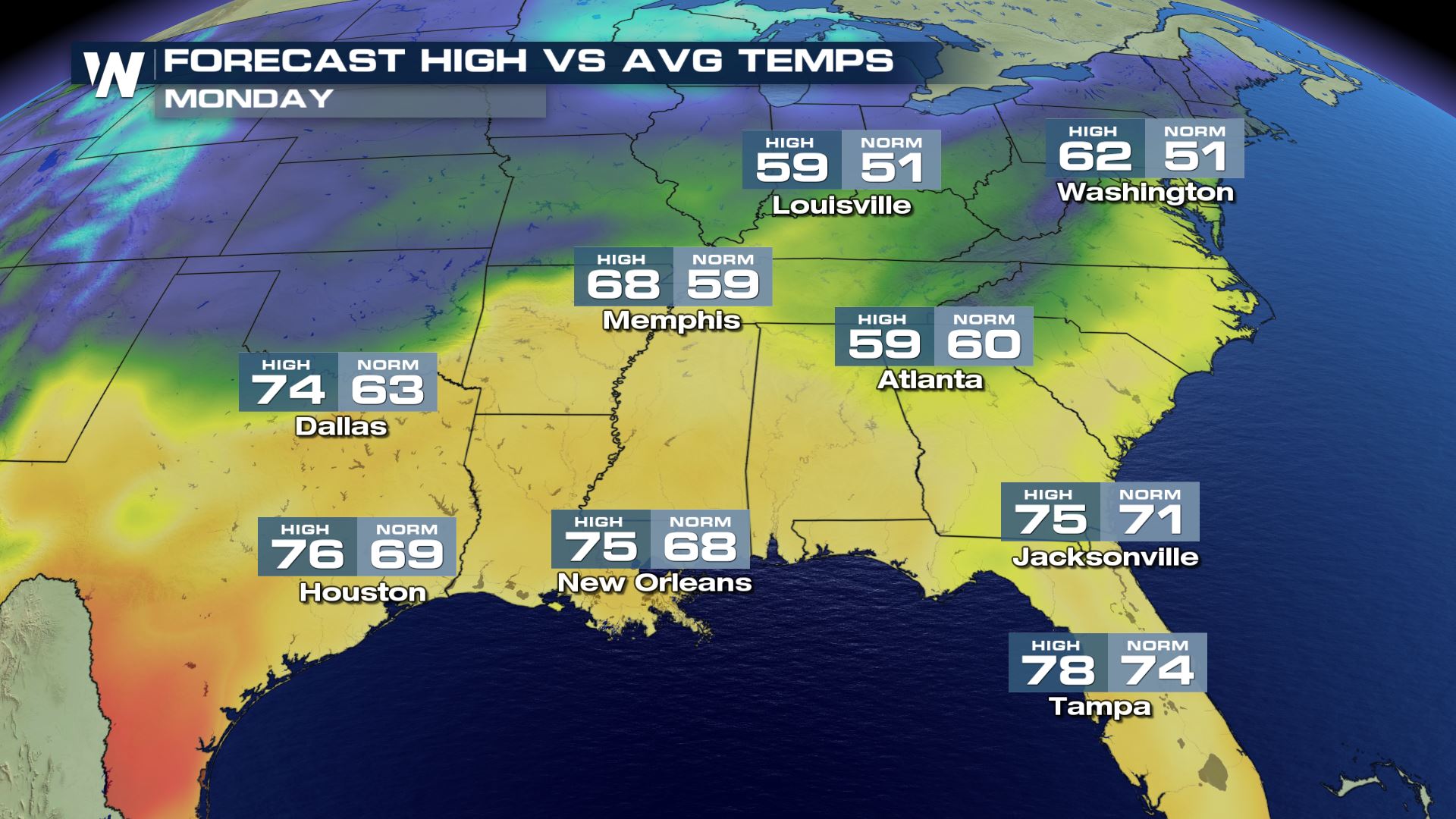 Of course, this relatively brief warm-up directly coincides with the start of meteorological spring, defined by the start of March. For more on meteorological seasons,
check out this detailed article from Meteorologist Steve Glazier
.