Is it February or June?  Residents of the southeastern United States have been enjoying unseasonable warmth....and that trend looks to continue!  On Sunday, ahead of a slow-moving cold front that brought soaking rain, temperatures soared well above normal.  Record high temperatures were observed from Florida north along the Atlantic coast to Delaware.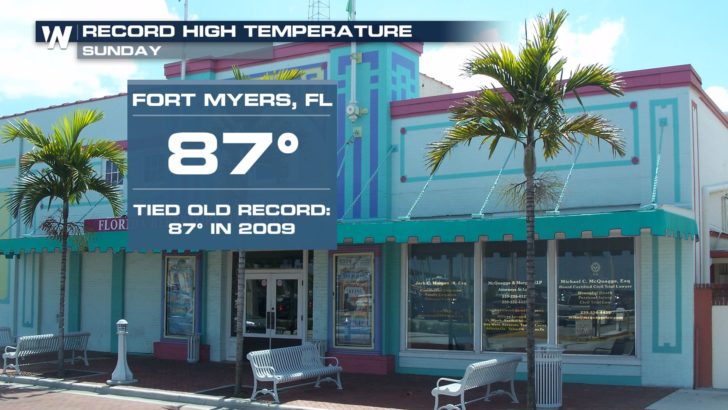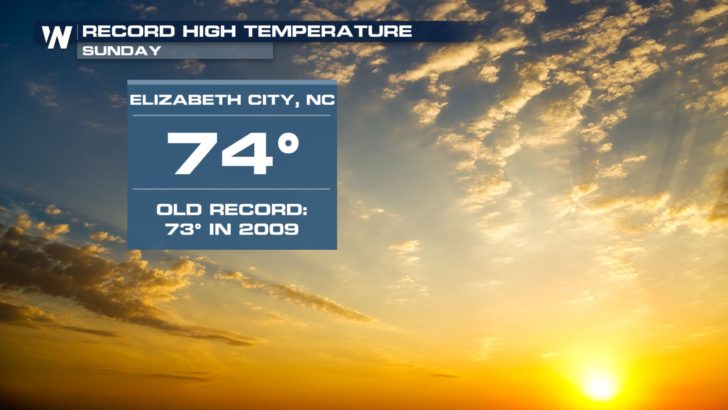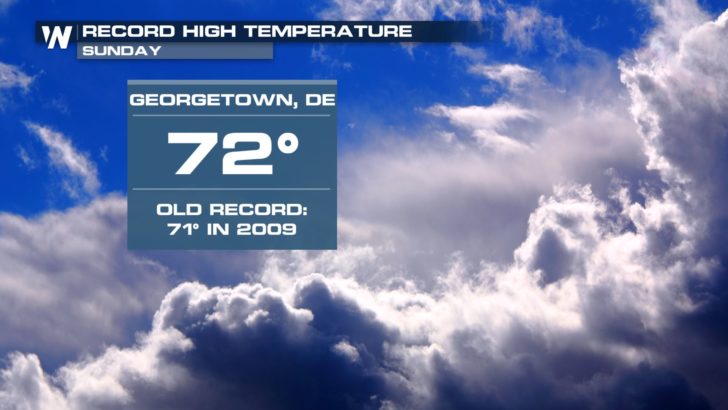 Monday will be another warm day, especially for Florida.  Rain showers and clouds will accompany the warmth, however.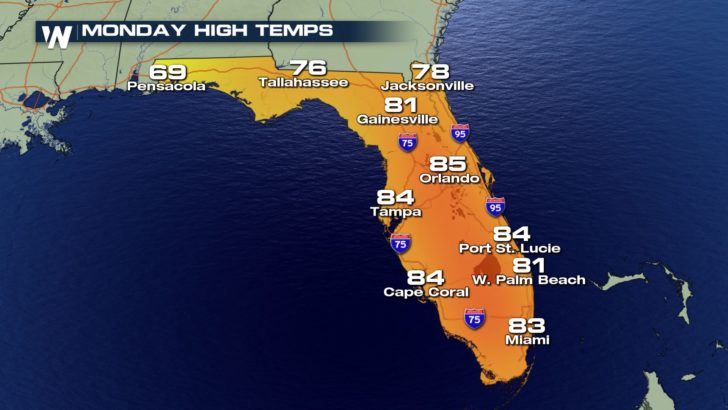 Afternoon high temperatures will rise to within a few degrees of the record for several cities in the Sunshine State.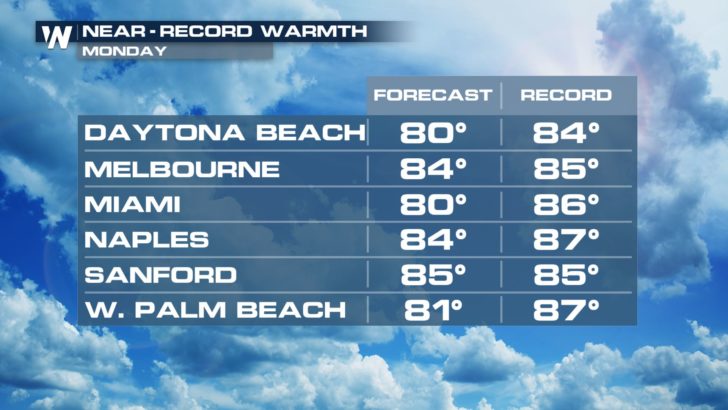 While there will be a few ups-and-downs in the temperature department, many areas of the Southeast will remain above normal.  In fact, Wednesday and Thursday's high temperatures will be 10 to 20 degrees above normal!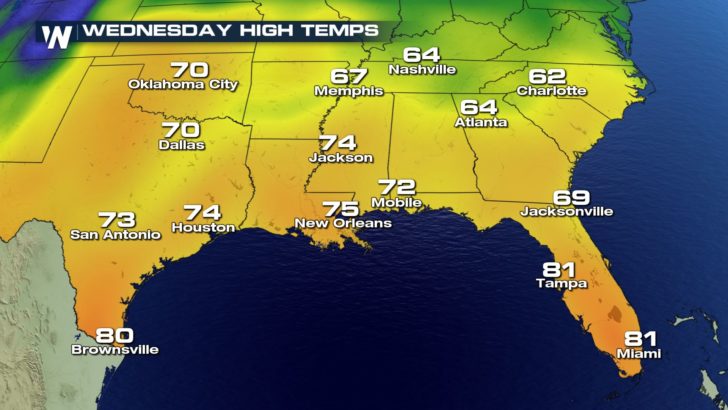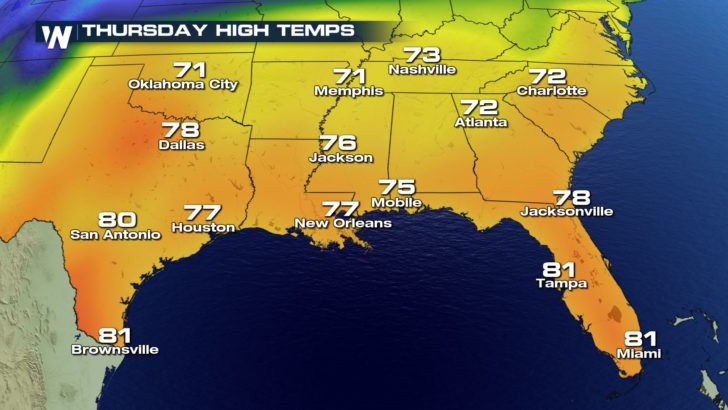 Looking ahead, the Climate Prediction Center expects temperatures to remain above normal through the end of February.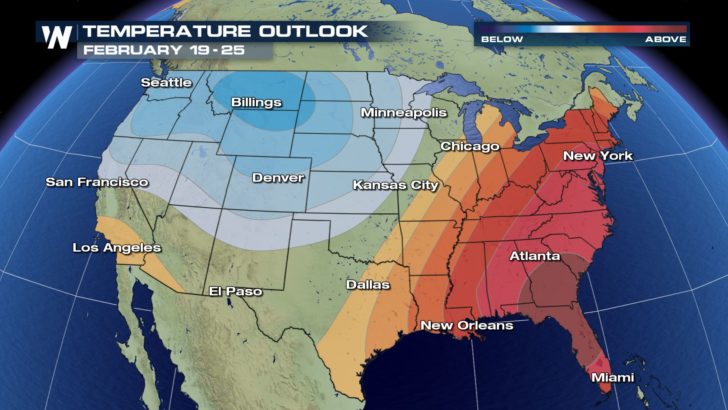 This warmth will likely come with higher chances for rain over the next week or so.  Follow WeatherNation on
Twitter
and
Facebook
for up-to-the-minute forecast information. -
Meteorologist Joe Astolfi