The energy that is bringing all the heavy rain, snow and winds to the Western U.S. will move across the Country and potentially turn into a coastal storm by early next week.  This is very far out in the forecast and  a lot could change, but this is a scenario we are watching very closely.  Here is the very latest on what we are seeing in the forecast.
Forecast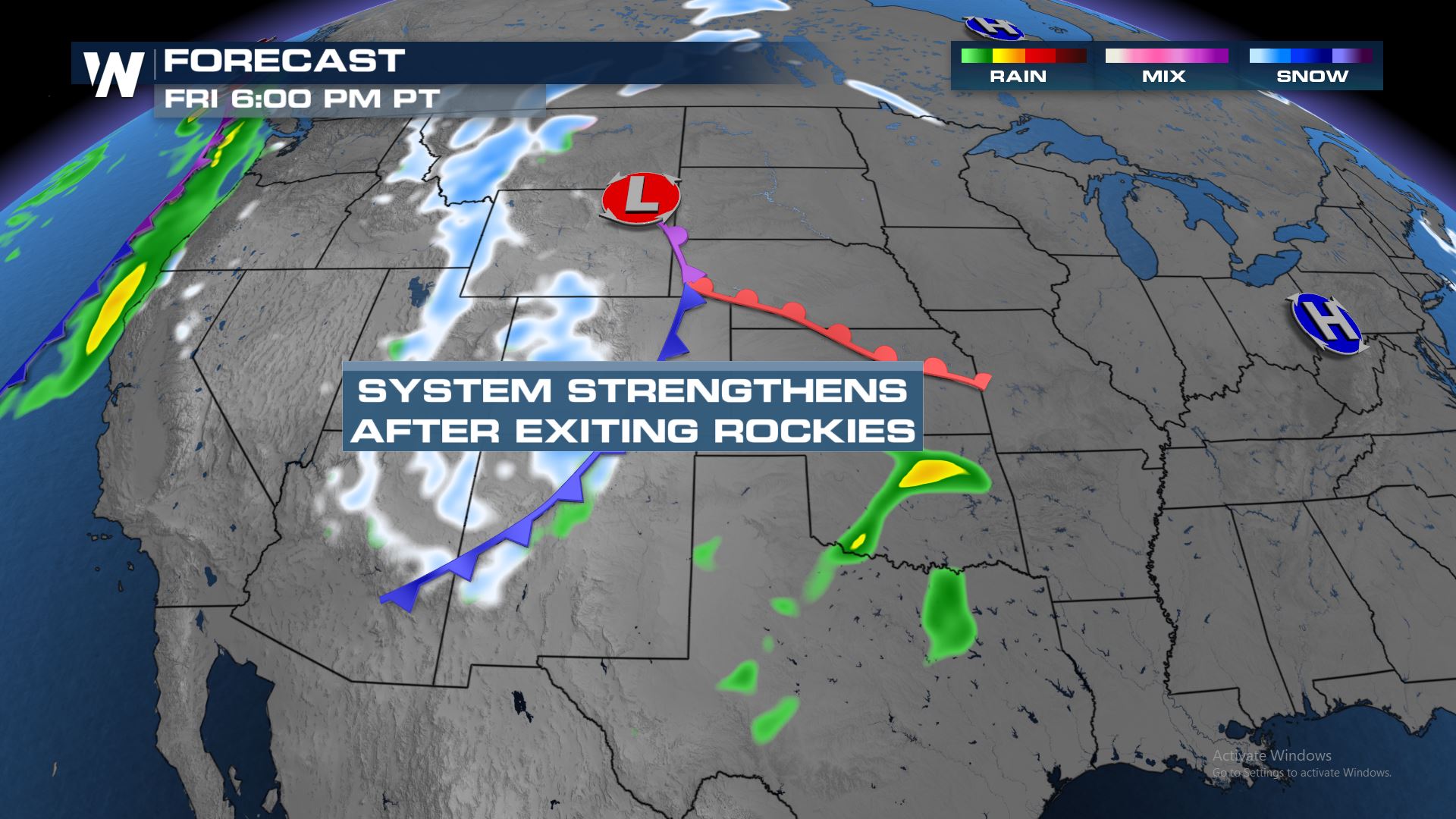 Energy ejecting out of the West will be the focus as it moves across the Nation. This storm system will likely strengthen later this week out as it comes out of the Rockies.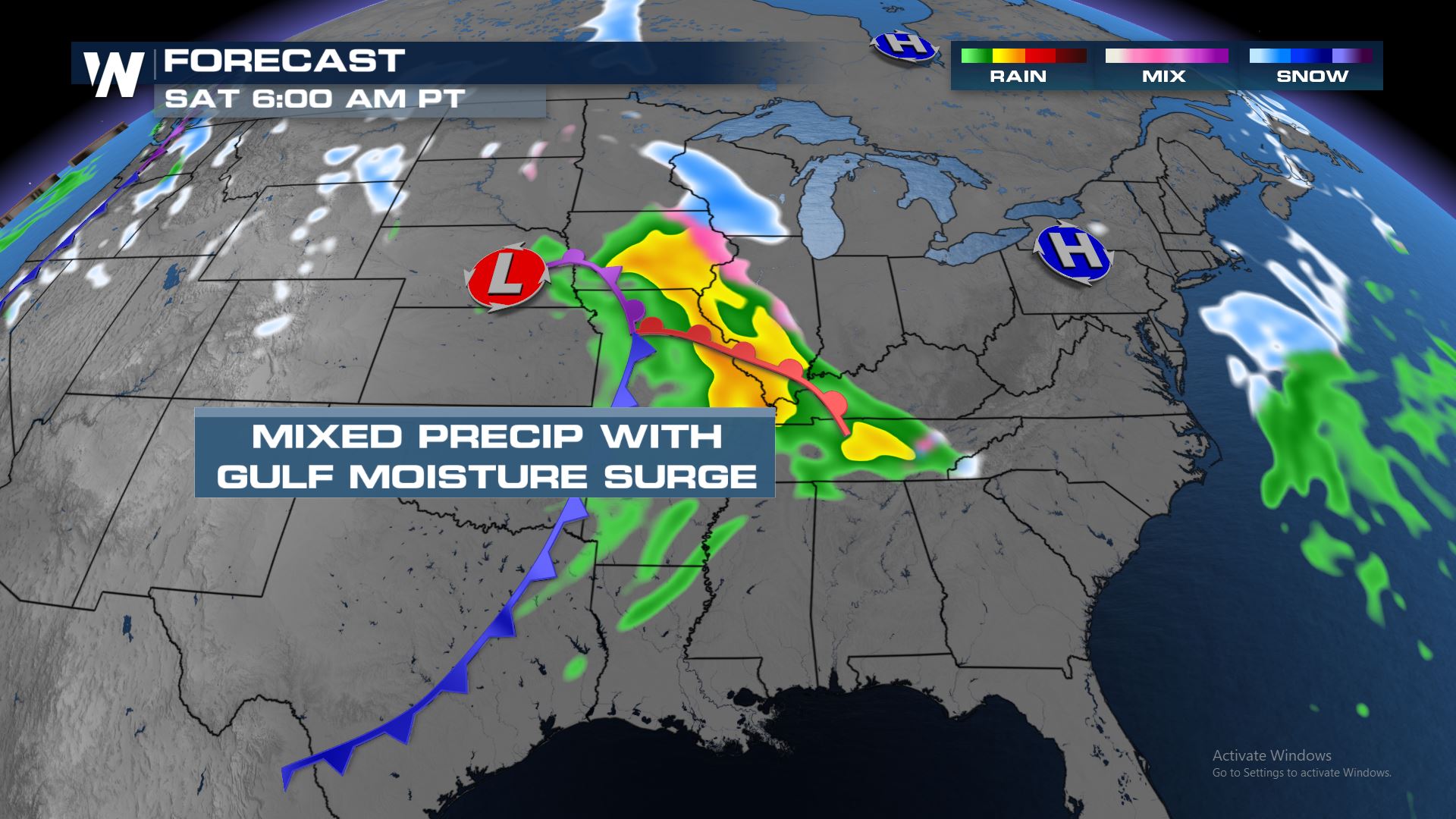 This system will then begin to grab some Gulf of Mexico moisture and keep moving into the Central U.S. by Saturday. On the northern side of this system there will be enough cold air to mix in and provide wintry mix chances in the Great Lakes.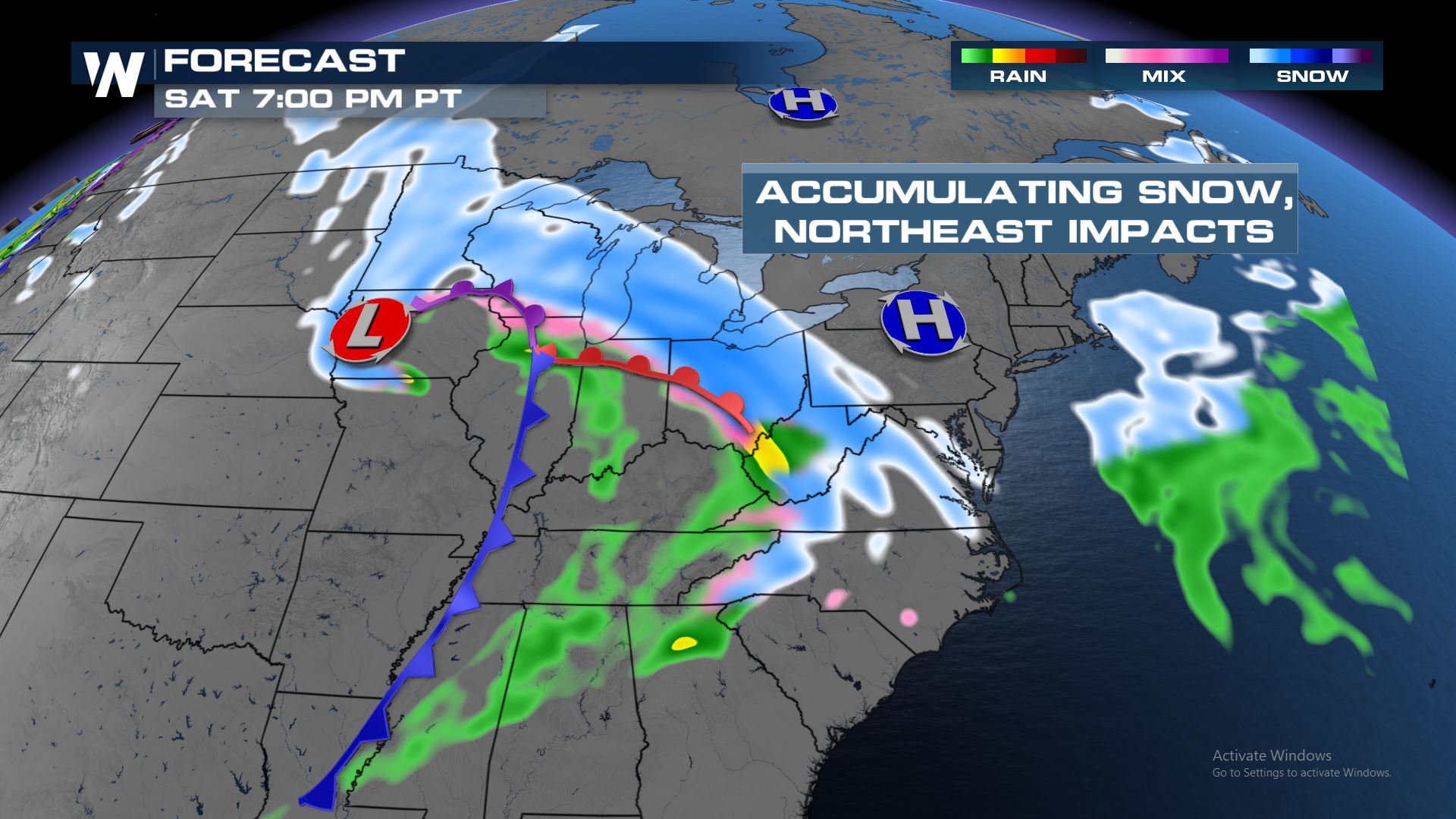 By Saturday evening the snow could be much heavier from the Great Lakes to the Mid-Atlantic.  The track of this system will be the biggest factor for what areas will see the heaviest snow.
Early Next Week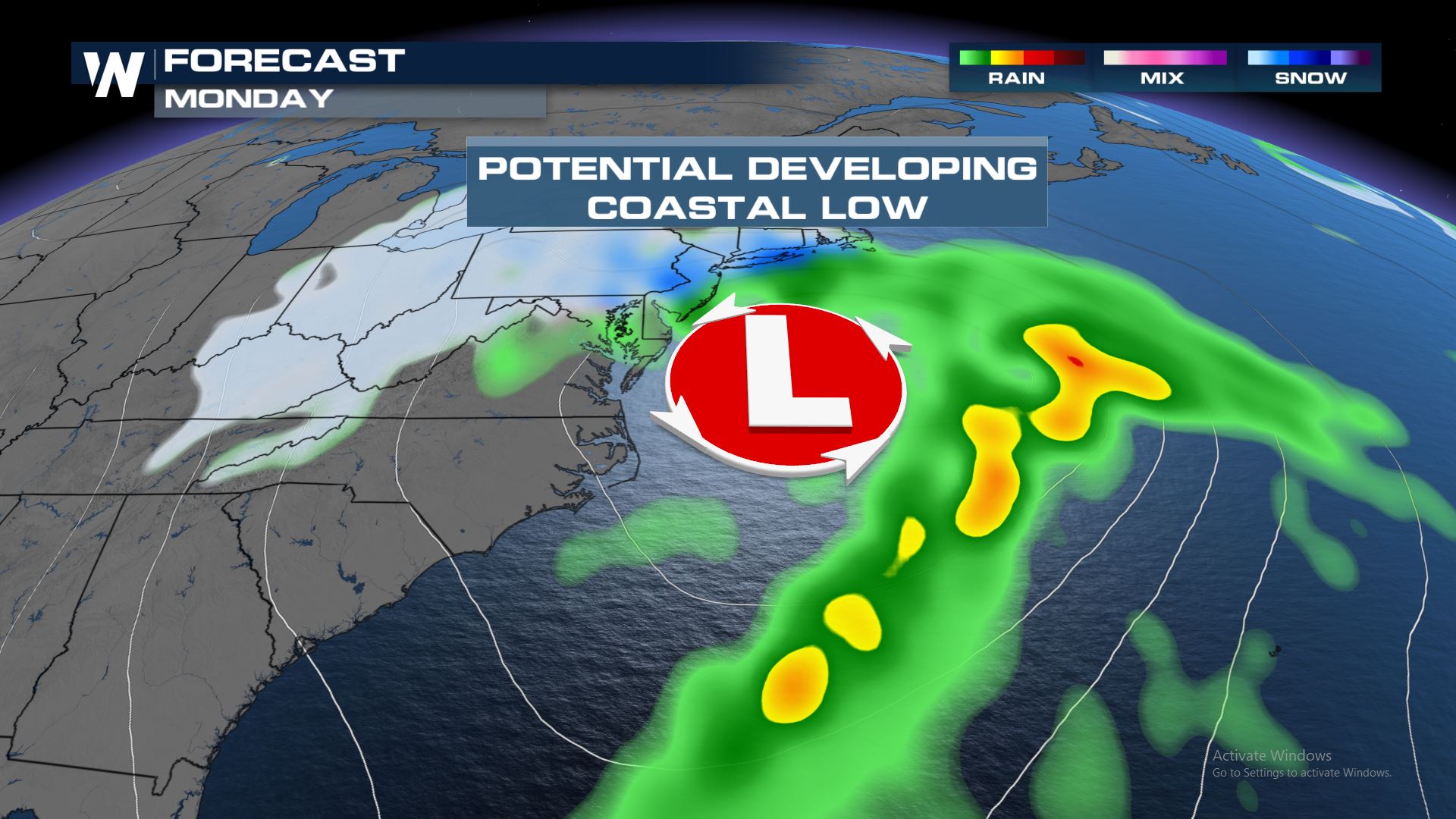 This particular forecast model is showing the low pressure moving out of the Mid-Atlantic and moving up the Northeast Coastline. If this forecast holds true, then we could be looking at big winds, waves and snow for the Northeast.  Definitely need to keep a close eye on this potential forecast over the next few days. Check back with WeatherNation for more updates.