Large hail fell yesterday from the High Plains to New Mexico and more severe storms are likely in the mid section of the nation today (Thursday). Golf ball to baseball sized hail fell in New Mexico Wednesday, producing some damage to cars and homes.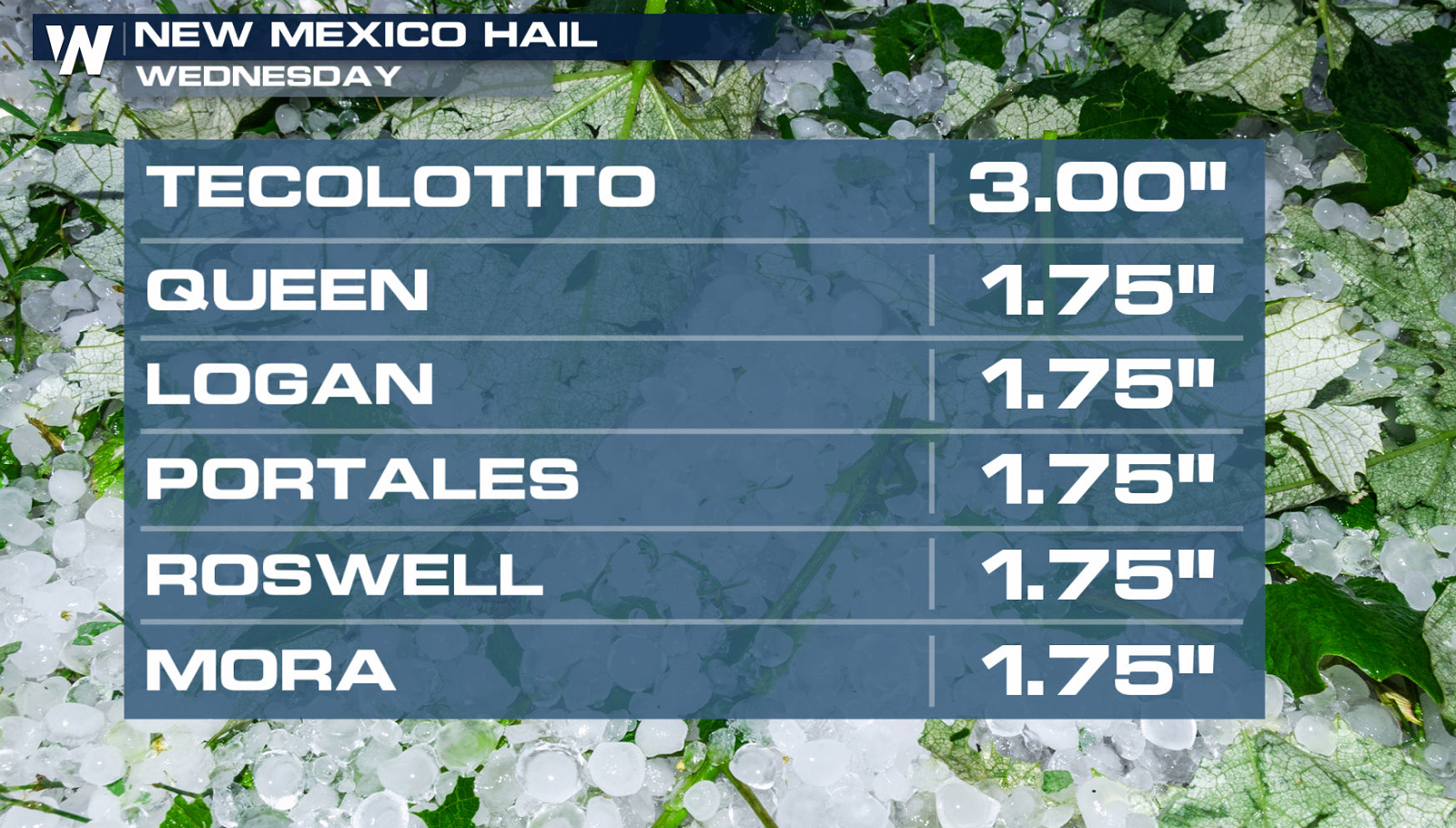 There is a slight risk for severe thunderstorms today from the Upper Midwest to the Central Plains. Hail larger than an inch in diameter and wind gusts greater than 60 mph are possible with severe storms later this afternoon and evening (Thursday).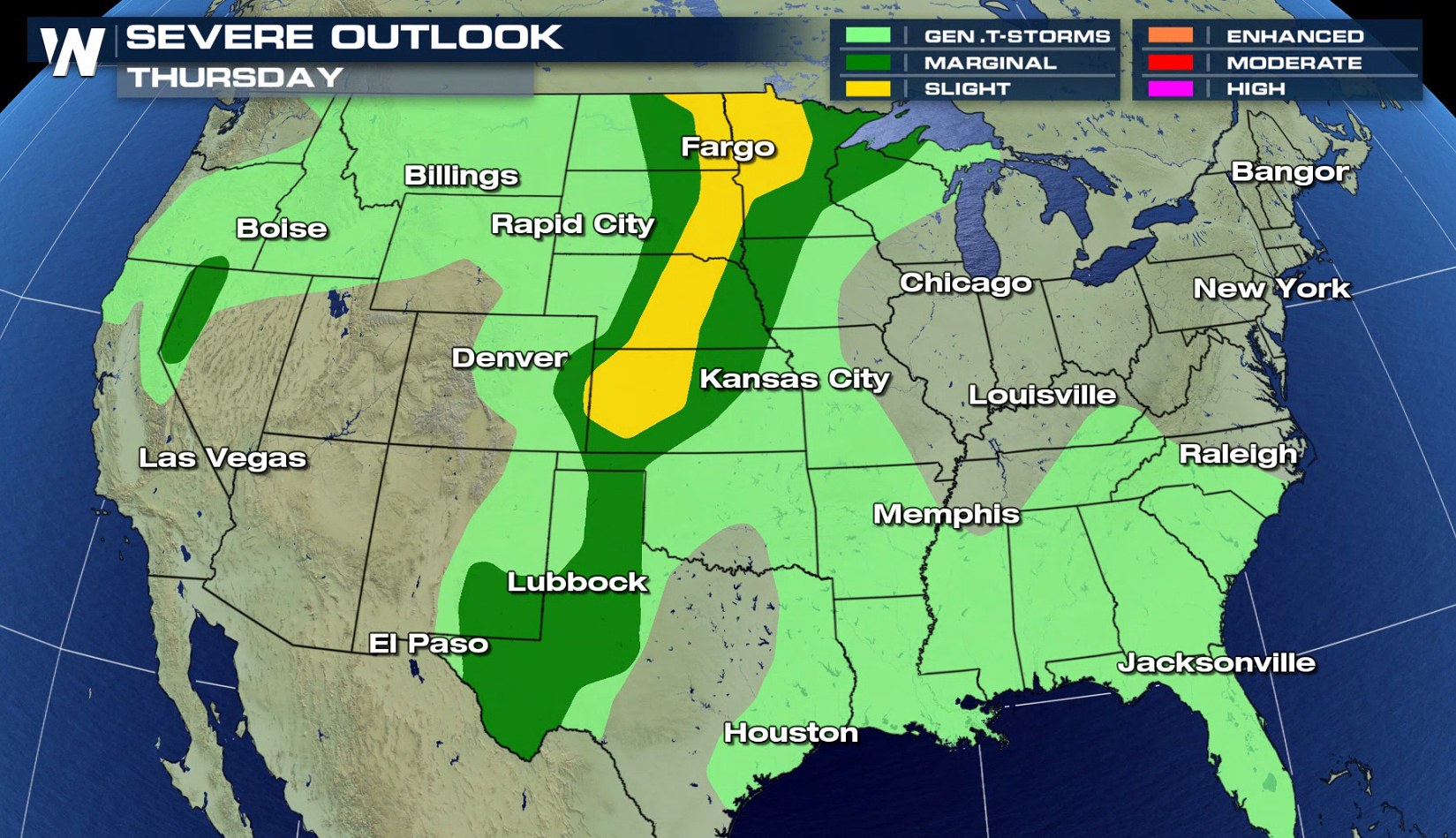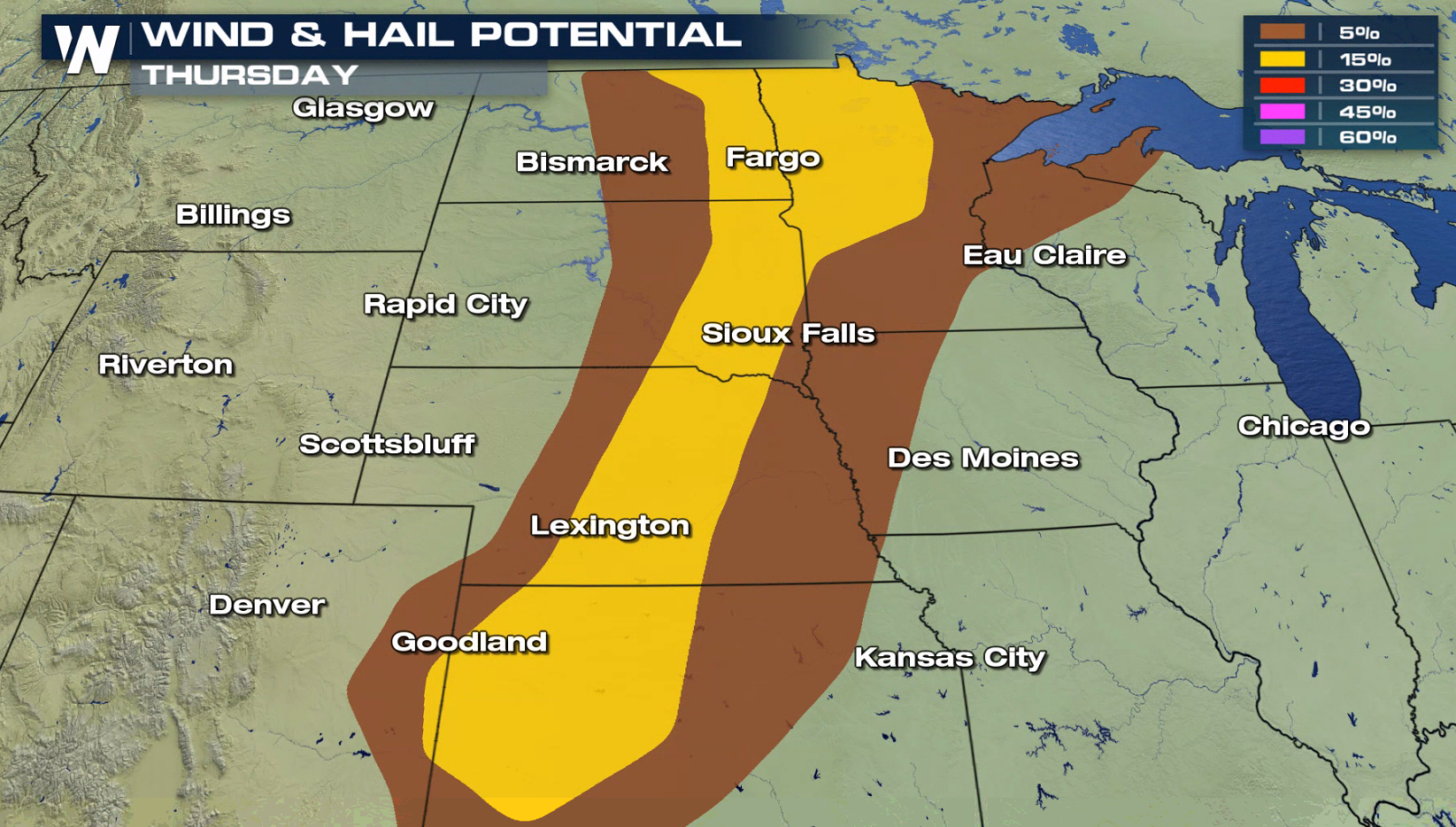 Dynamics in the atmosphere are not particularity impressive, with weak surface boundaries and Jet Stream energy. But temperatures will be hot and humidity will be climbing, leading to lots of instability. This will fuel a few severe storms this afternoon and evening (Thursday).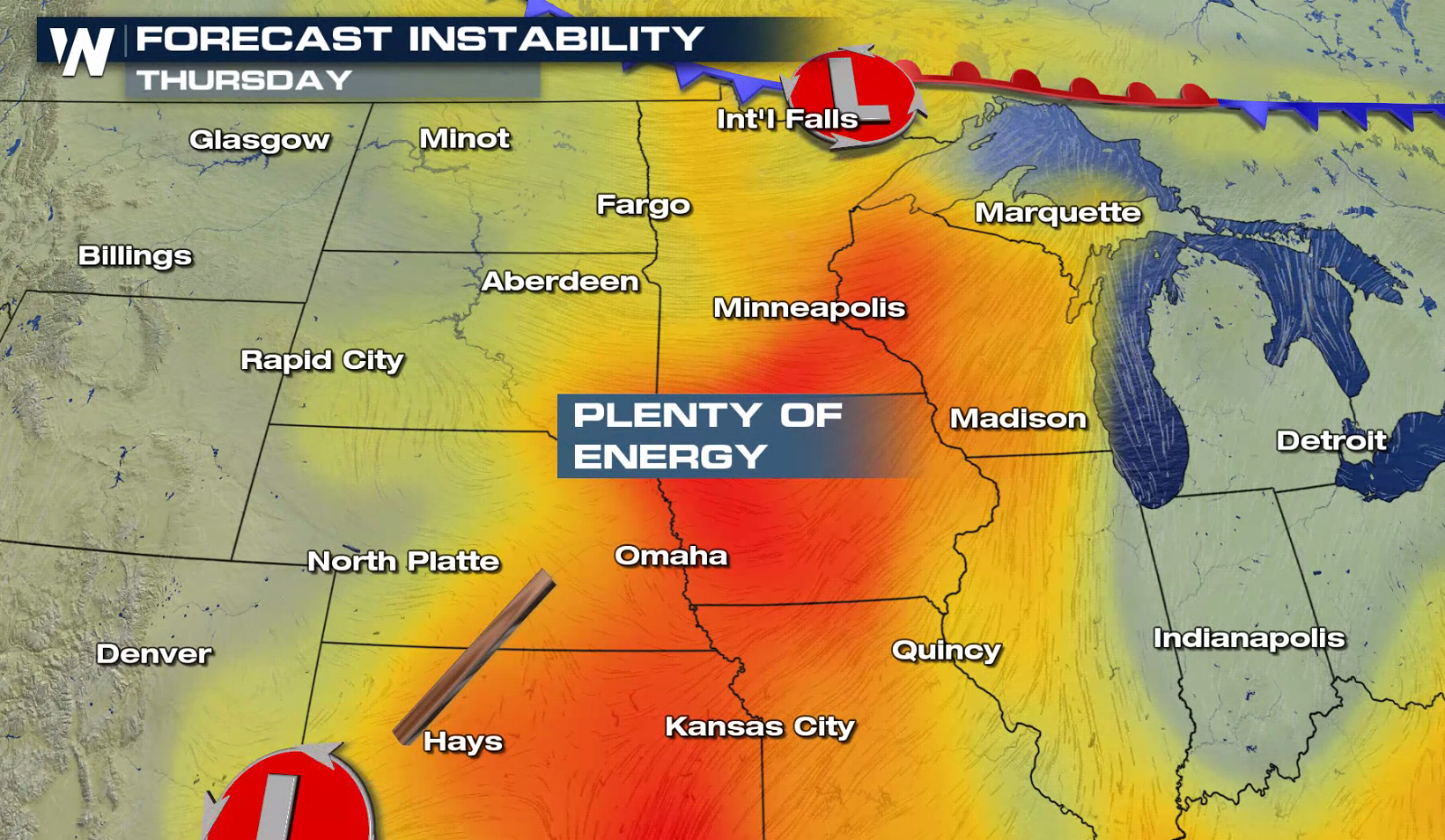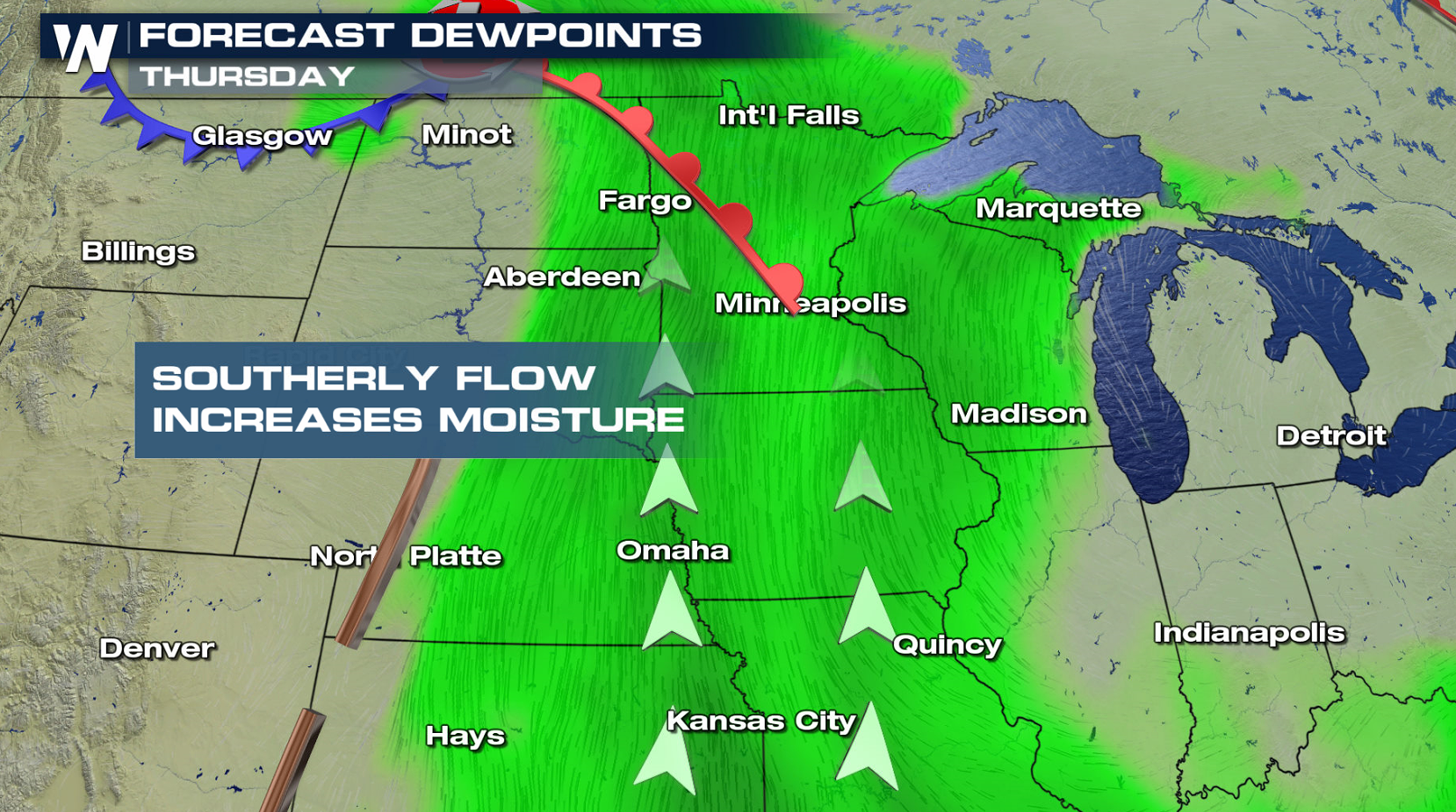 A couple of lines of storms will likely form this afternoon, focused near a warm front, cold front and trough / dry line. Coverage is not expected to be widespread, but isolated cells could be potent.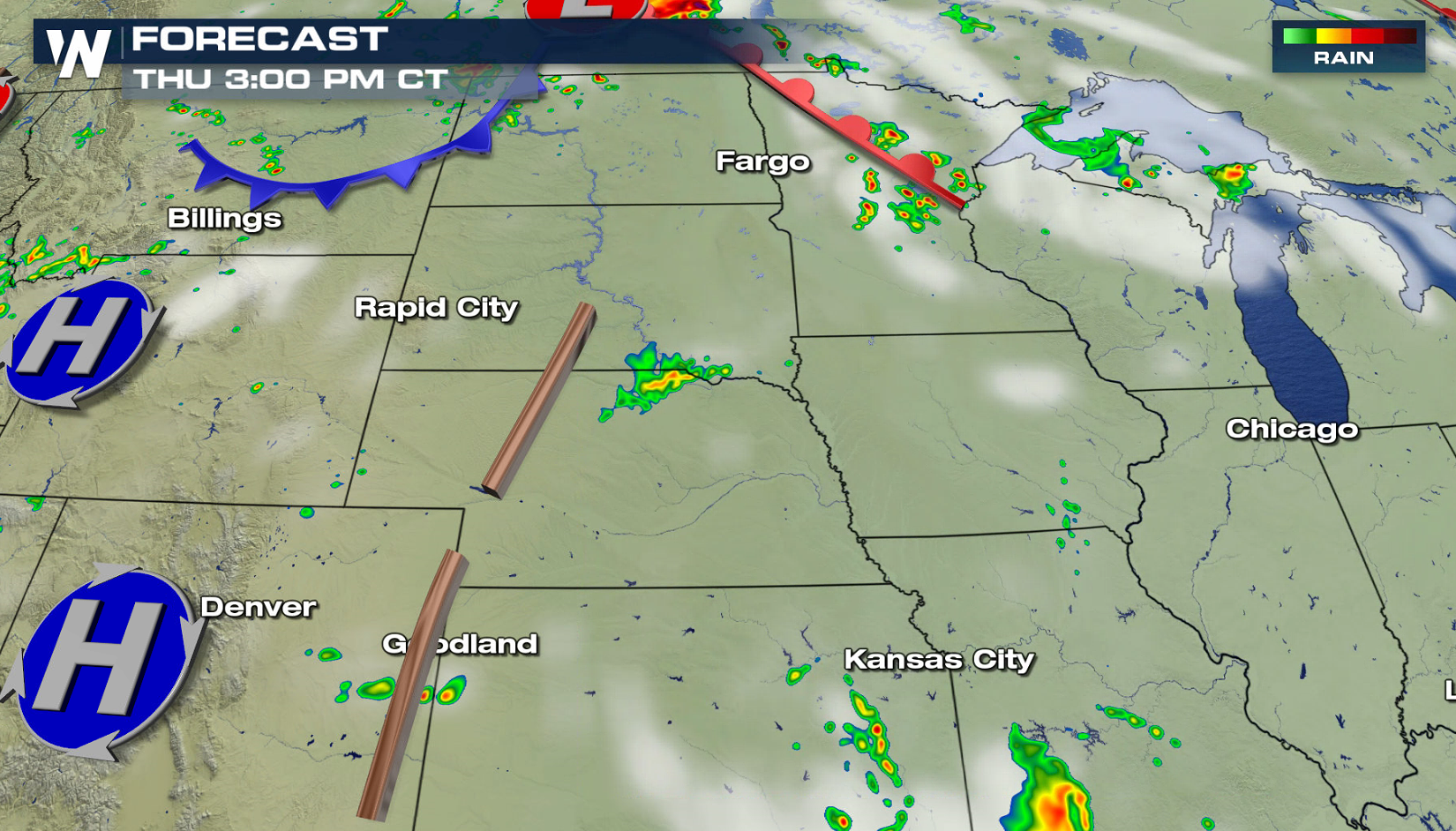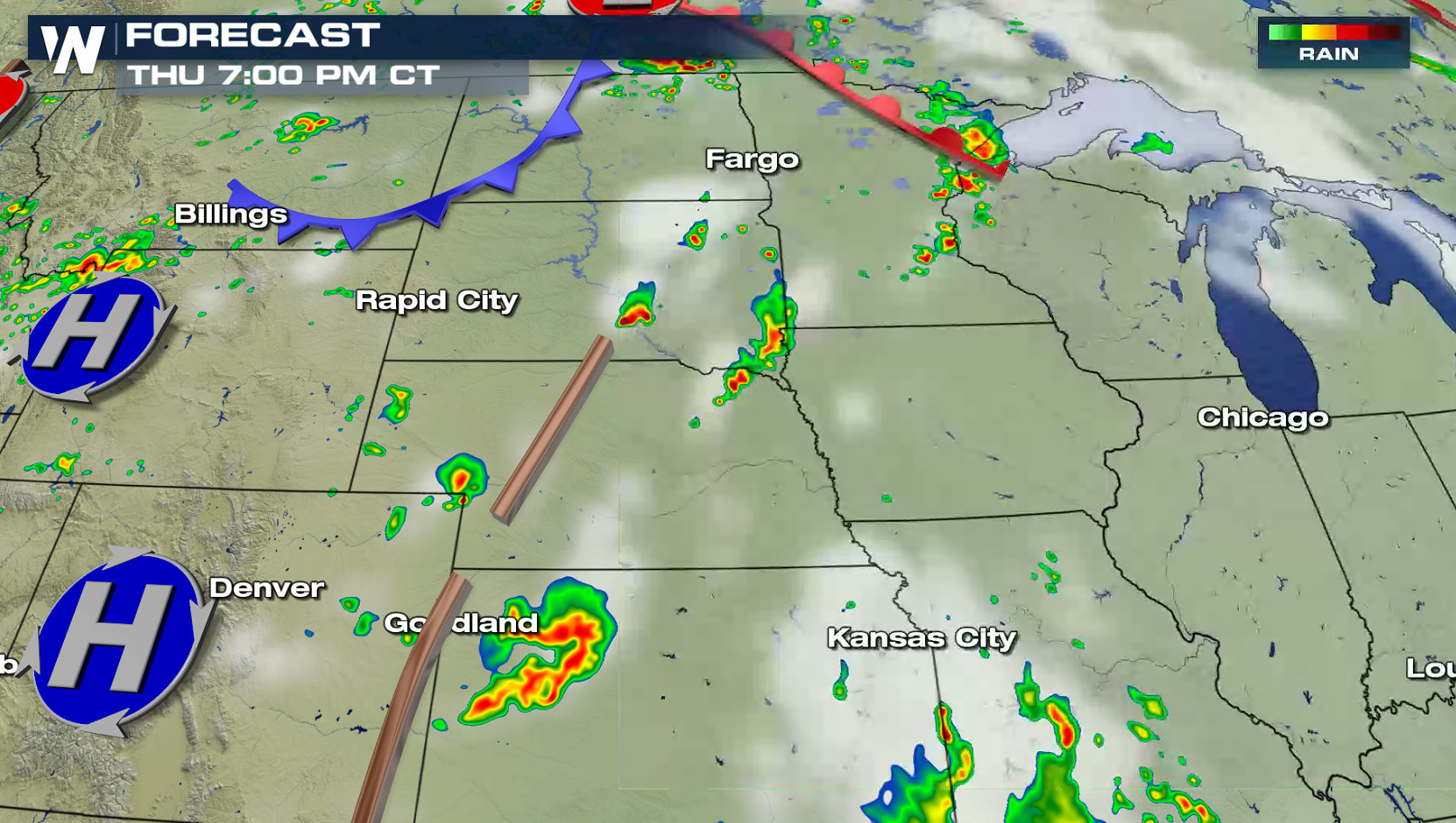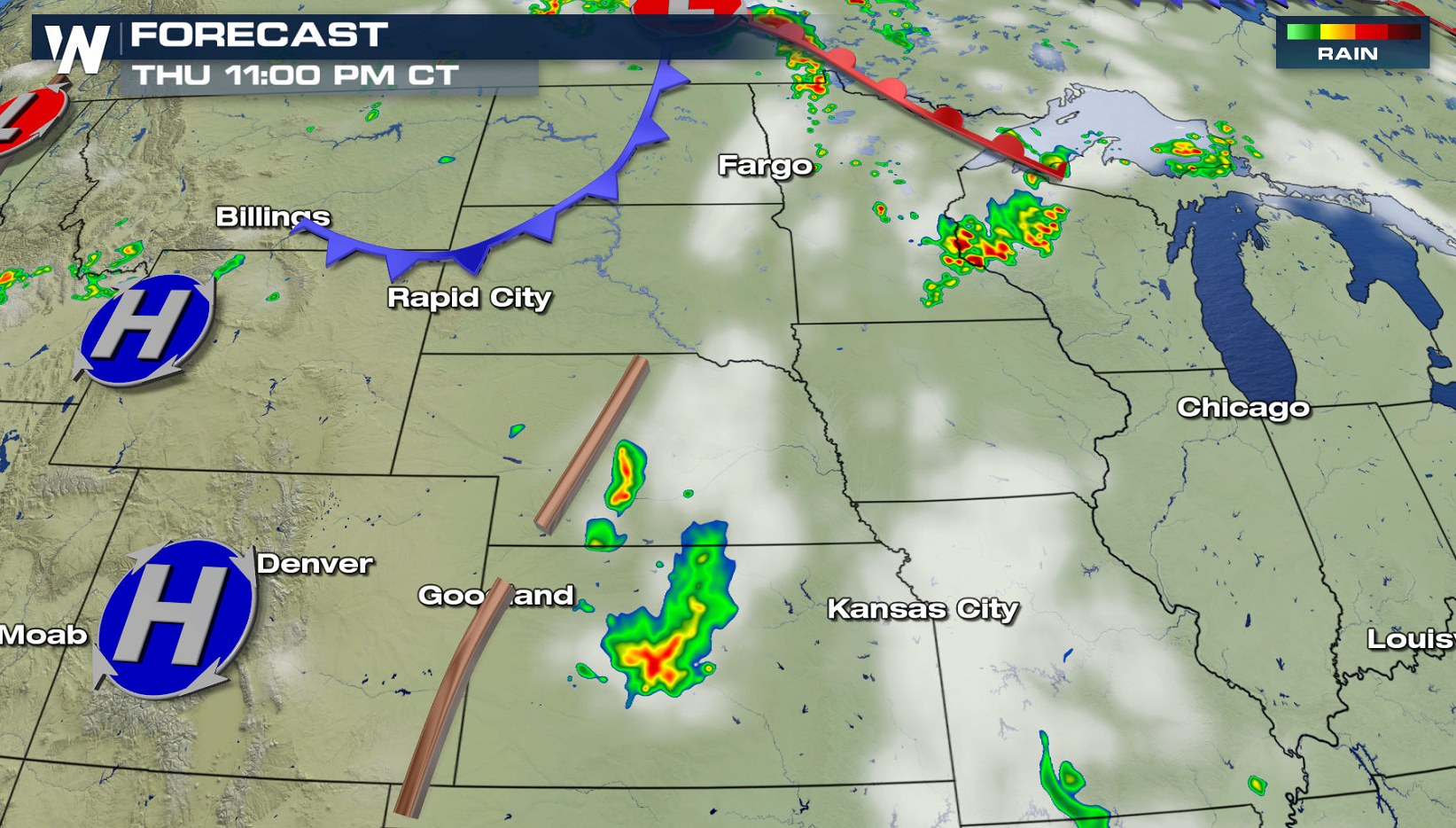 On Friday and Saturday, the Storm Prediction Center has areas from the Great Lakes to the Southern Plains and the Northwest under a marginal severe weather risk.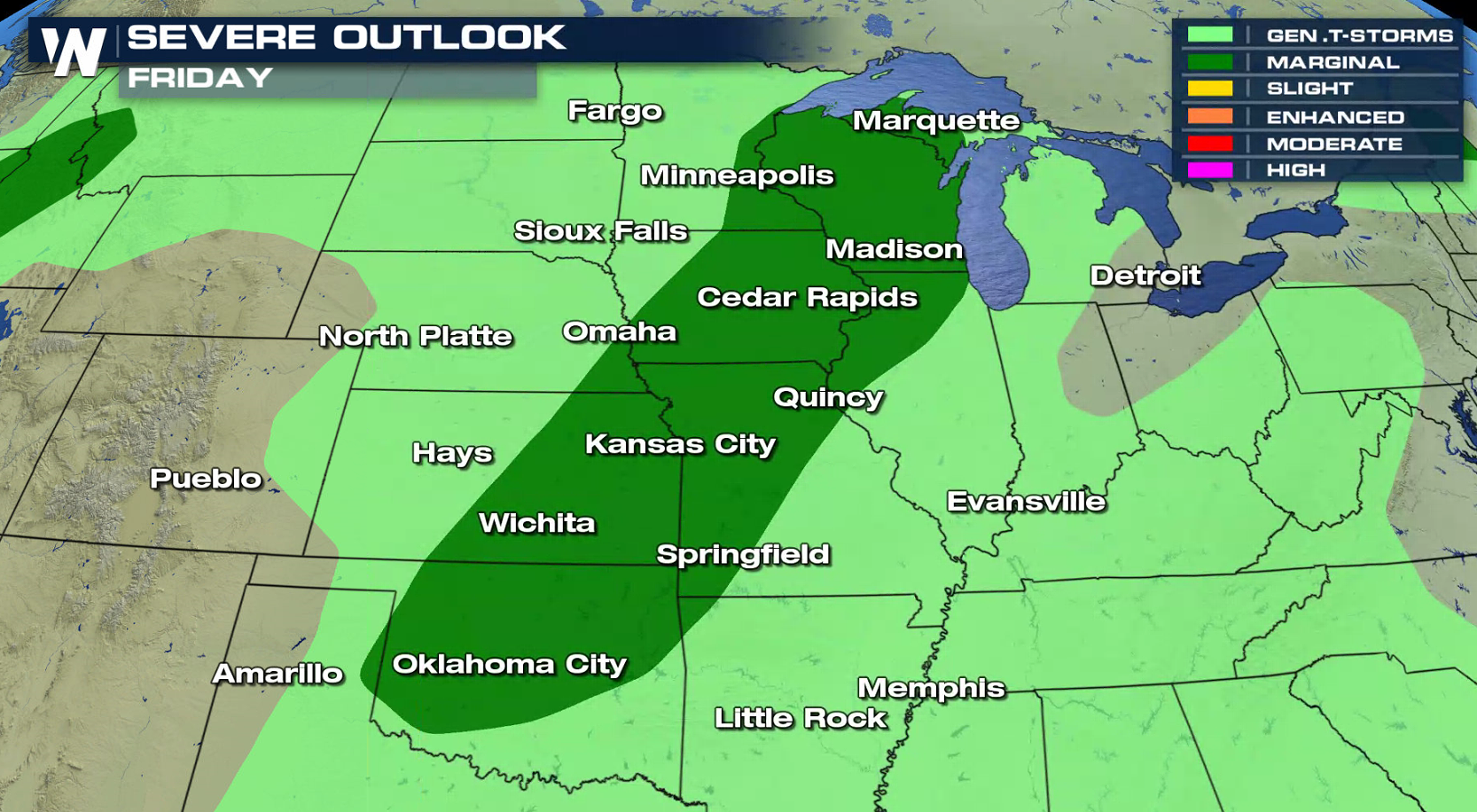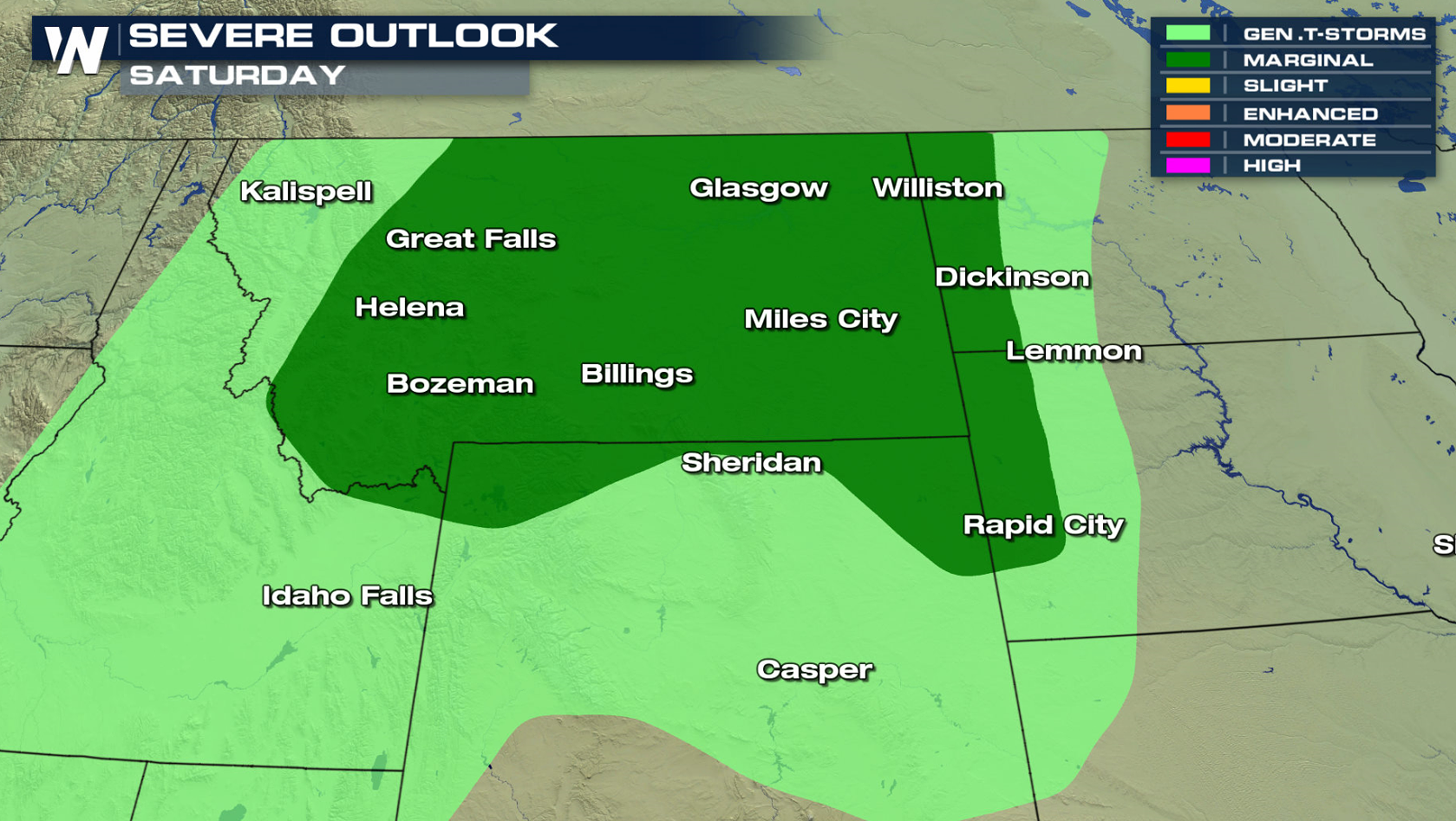 For WeatherNation: Meteorologist Mace Michaels