Late Saturday night several storm reports noted the heavy rainfall, flooded roadways, and even water rescues across the Eastern United States.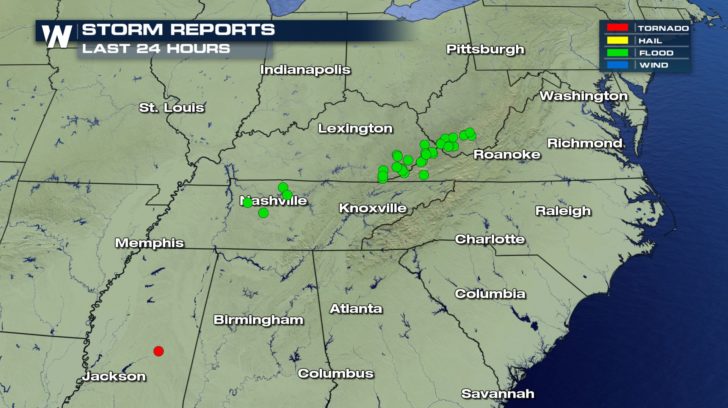 Severe weather reports between late Friday night and late Saturday night, where the green dots show all of the separate reports for flooding. Here is one report of a water rescue from Wise County, Virginia around 10 o'clock local time Saturday night:
"WATER RESCUE IN POWELL VALLEY SECTION OF WISE COUNTY. SUBJECT ATTEMPTED TO DRIVE THROUGH A FLOODED ROADWAY AND
THE WATER PUSHED THE VEHICLE INTO THE RIVER. NO INJURIES."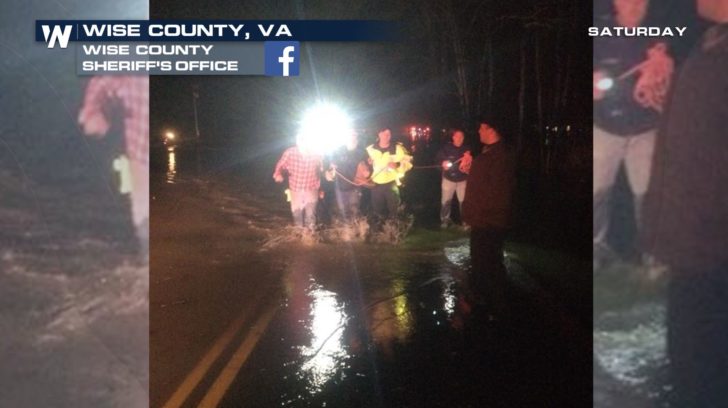 Another storm report from Mississippi (about four miles east of Starkville) read the following...
"NUMEROUS REPORTS OF STREET FLOODING AT THE  HIGHLANDS WITH SOME HOMES BEING THREATENED  BY FLOODWATERS.
THE WATER HAS SUBSIDED IN  THE PAST HALF HOUR. "
https://twitter.com/WeatherNation/status/962544880642752512 Flood alerts continue into Sunday in anticipation for the high water and heavy rainfall.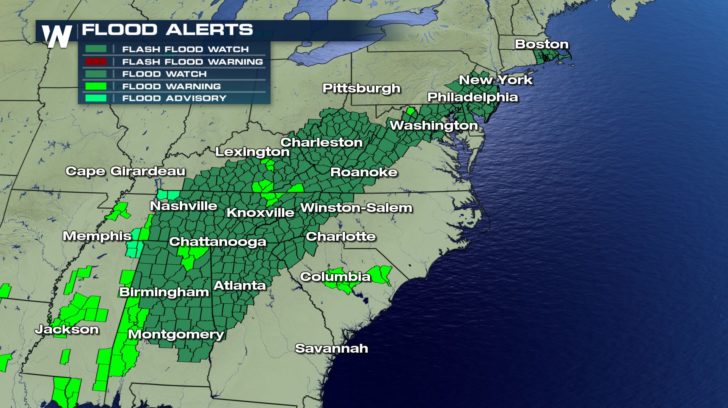 Flood alerts late Saturday night showed the areas of observed high water (bright green) and anticipated high water (darker green). These alerts last through at least Sunday if not through early this week. Already, rain gauges have picked up between 1 and 2 inches in many spots.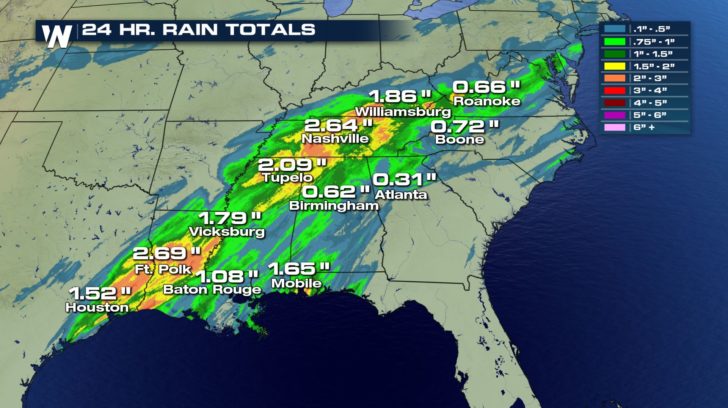 The 24-hour rainfall report ending around 9 p.m. central 10 p.m. eastern Saturday, February 10. In fact Nashville, Tennessee broke a daily rainfall record with at least 2.64" of rain as of 9 p.m. central Saturday.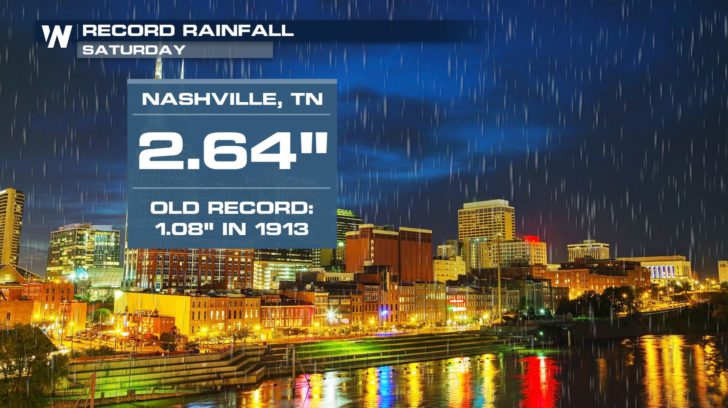 More heavy rain is on the way for this area. We have written more extensively about it in previous stories. Check out
Josh Cozart's Coast-to-Coast Storm Forecast
 and
Matt Monroe's Severe Weather Threat for the Southeast.
Remember, it does not take a lot of water to sweep a person off their feet, or even sweep a car down the road. Avoid high water and don't drive through flooded roads.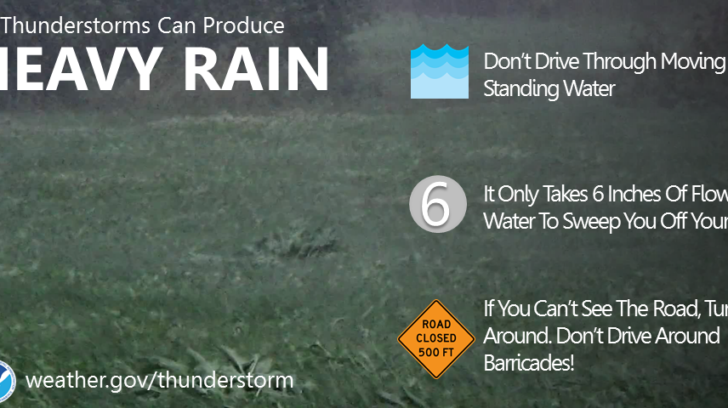 Courtesy NOAA/NWS For WeatherNation, Meteorologist Steve Glazier