Late Saturday heavy thunderstorms continued to roll across parts of the Plains and Midwest, especially Iowa. Numerous reports of water rescues were reported in the Des Moines metro area according to Polk County Emergency Management.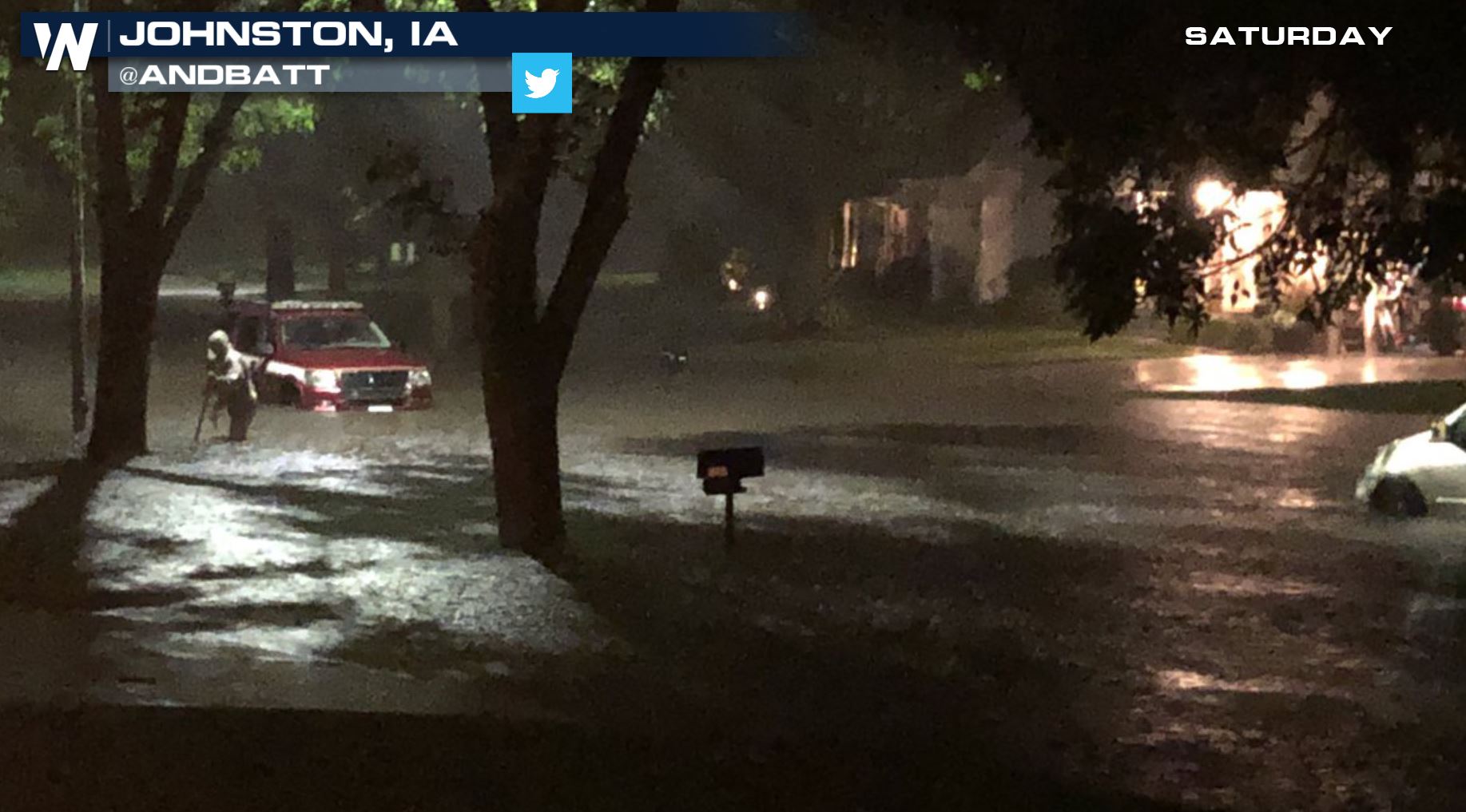 Flooding in Johnston, Iowa courtesy Twitter user @AndBatt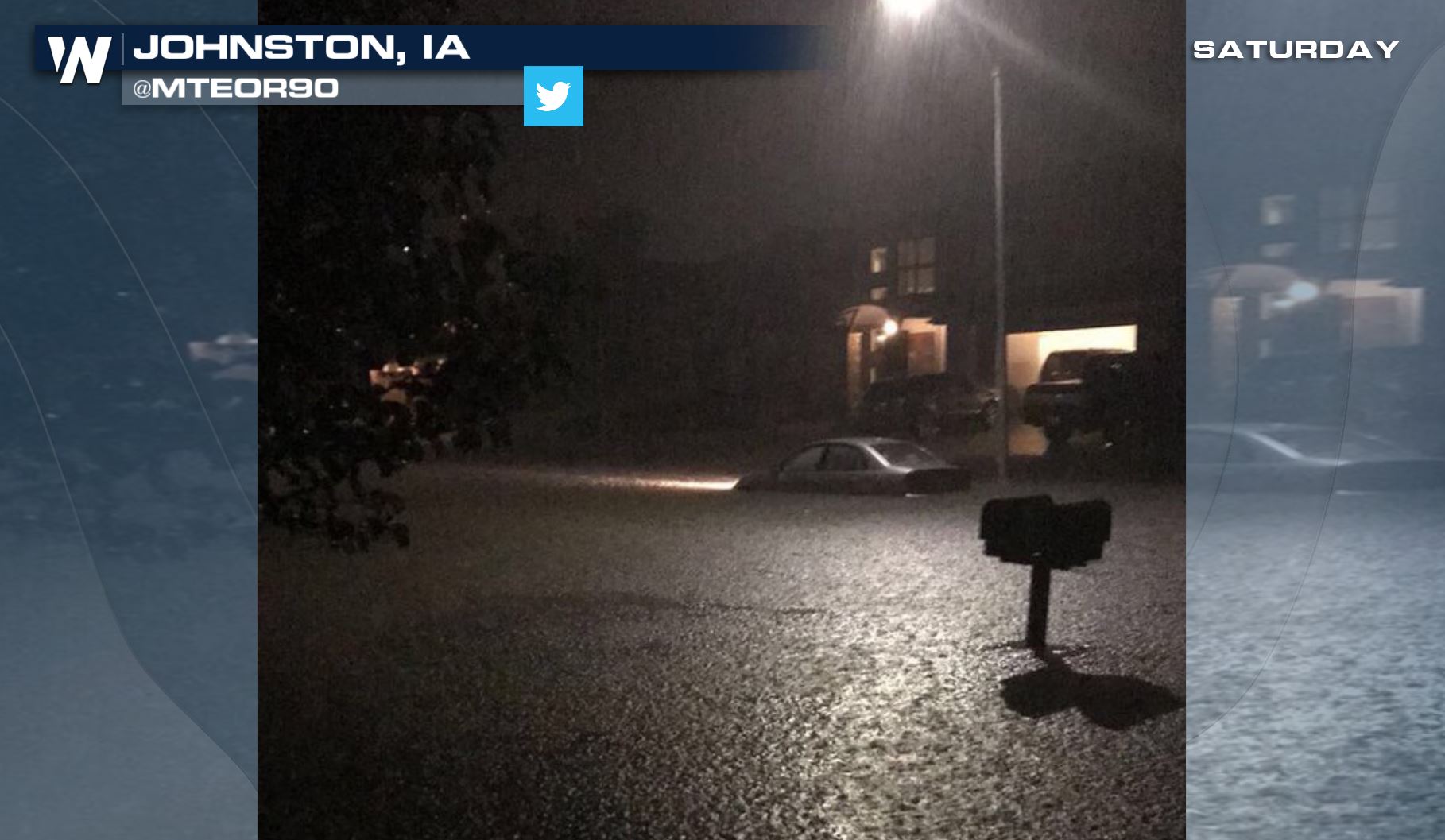 Flooding in Johnston, Iowa courtesy Twitter user @Mteor90 https://www.facebook.com/WeatherNation/videos/10156621437404874/ https://twitter.com/WeatherNation/status/1013253286177038336 *Note* The above image/tweet was captured as of about 10 p.m. central Saturday, June 30. Since this is an ever-changing story, we encourage the following sources for a means of information. For local weather information regarding this story, please visit the National Weather Service - Des Moines office
either on Twitter here
or via
Facebook here
. https://twitter.com/NWSDesMoines/status/1013258946755391488 There were multiple reports of flooded roads across the Des Moines area late Saturday. It's important to remember the phrase 'Turn Around, Don't Drown" when it comes to flooded roads. Also unless travel is necessary, it's recommended to stay put and not drive in these conditions, especially at night.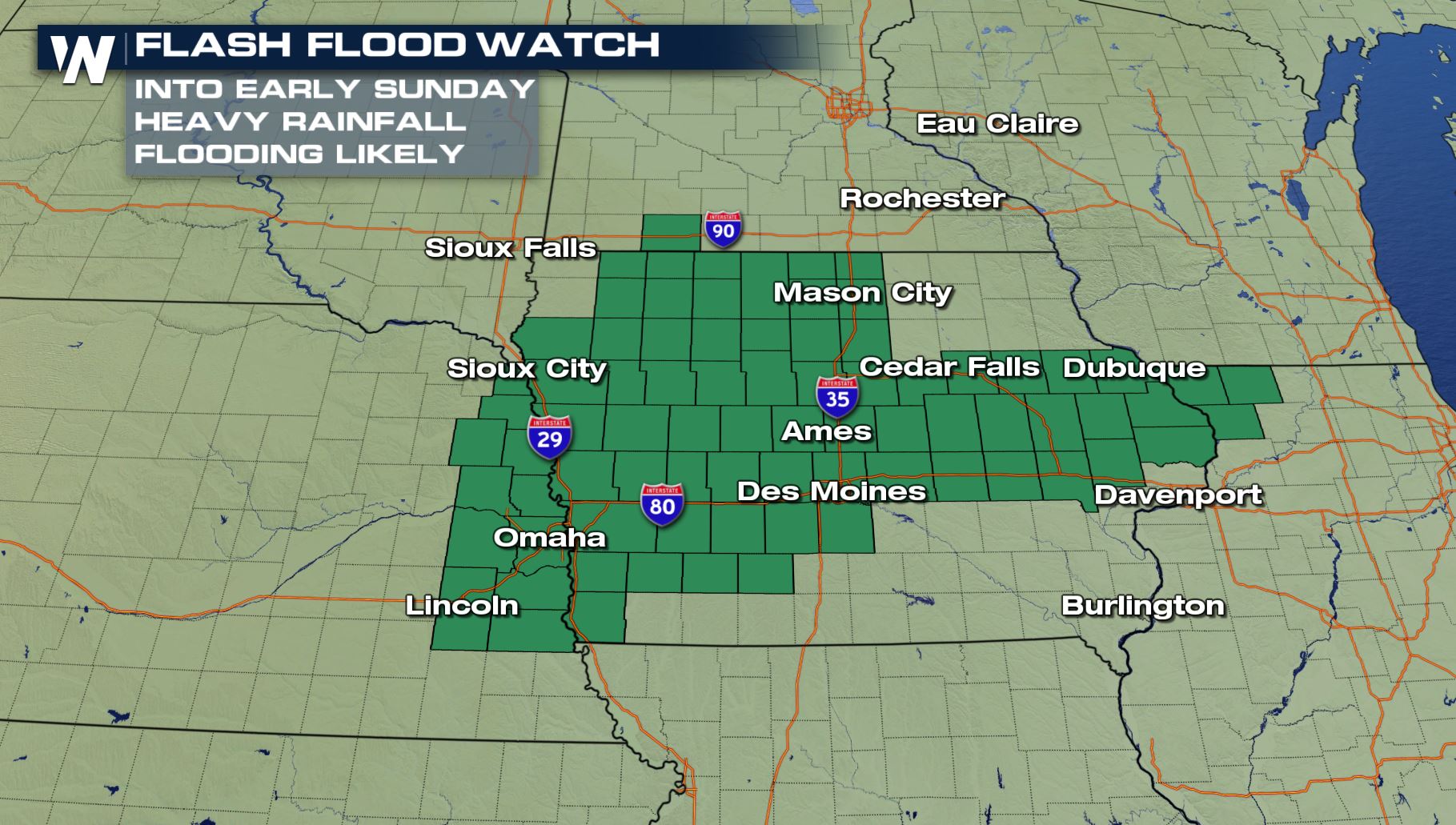 Flash flooding remains likely in these green shaded areas through early Sunday morning, the 1st of July. The flooding was the result of thunderstorm after thunderstorm across the state.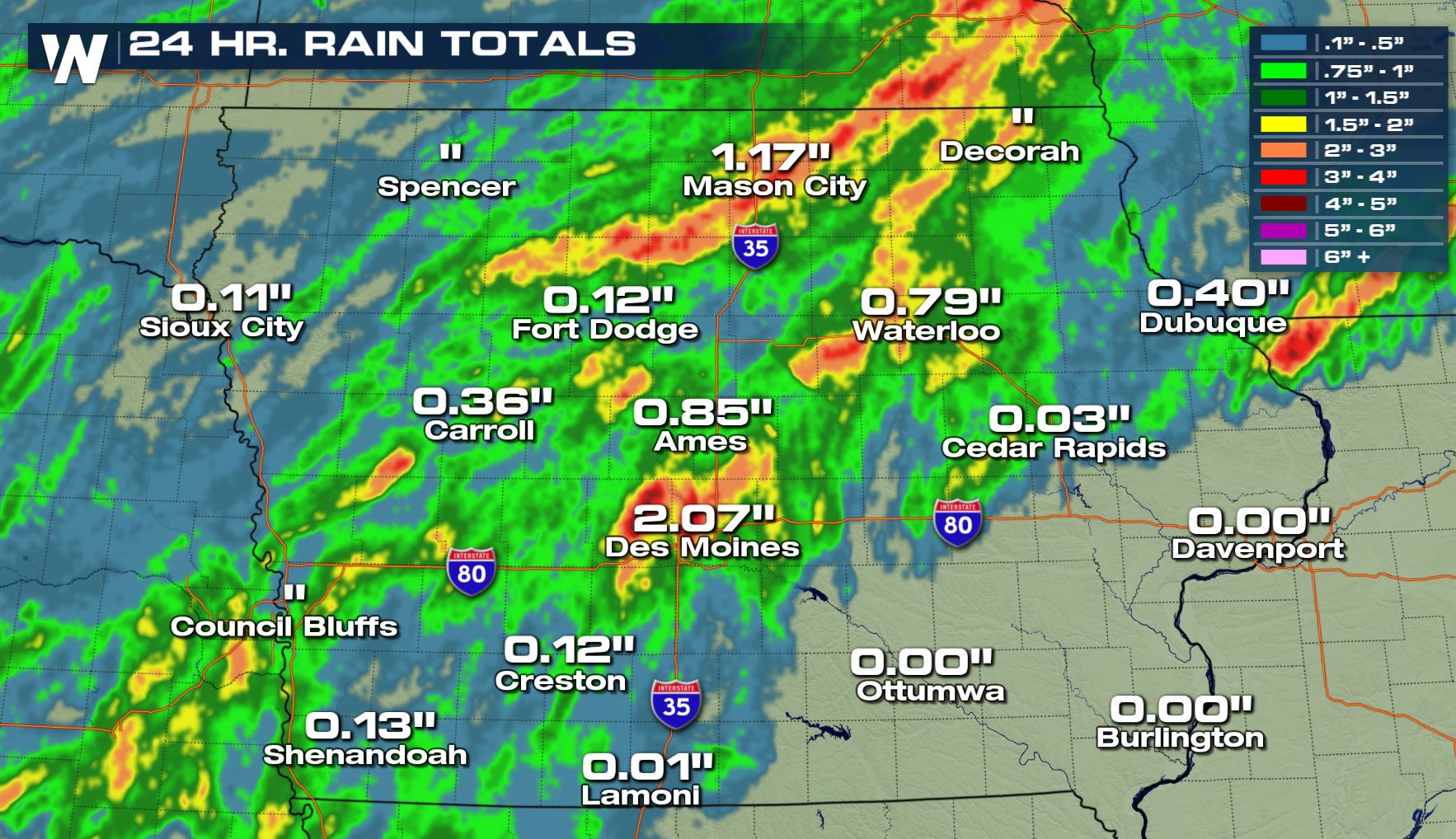 Rainfall totals from the previous 24 hours ending late Saturday, June 30. These rain gauges caught 1-2" of rainfall, but the select red and maroon colors showed as much as 3-5" of rainfall in a 24-hour period ending late Saturday. More thunderstorms are expected through at least 3 a.m. local time, even possibly until 7 a.m. Sunday. Please stay weather aware and refer to the links above for additional information into early Sunday. For WeatherNation, Meteorologist Steve Glazier