Major League Baseball couldn't have planned it better.  The first two games of the World Series were played in Boston, and the weather cooperated.  It was chilly, but dry.  Then, as a storm with high winds and heavy rain approached the Boston area, games three, four, and five, shifted to the West Coast, where the weather is beautiful.  Of course, the World Series schedule was planned without regard to possible Nor'Easters, but it worked out just right this time around. The Dodgers won game three Friday night in exciting fashion, a walk off home run in extra innings.  With the Red Sox now leading the Series two games to one, a game five in Los Angeles will be needed.  And the weather will be just about perfect for baseball. There are no weather systems expected to pass through California today.  Winds offshore will be from the north.  In Los Angeles, the winds will remain light through Saturday night, mainly from the southwest, between 5 and 10 mph.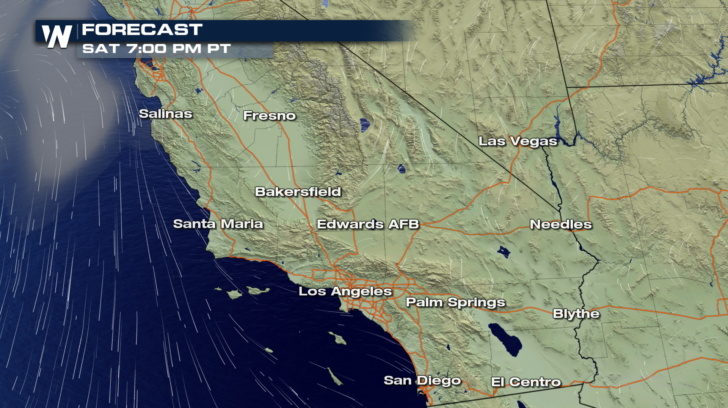 High temperatures on Saturday in Los Angeles will be well above average.  Los Angeles should reach 86 degrees.  An average high in late October is typically around 72 degrees.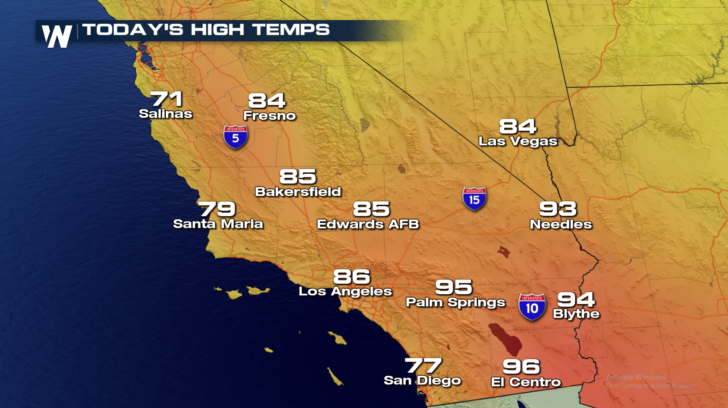 Here's the forecast for Game Four.  Plenty of late afternoon sunshine is expected to start the game, with temps near 82.  Temps will cool into the upper 60's by the end of the game.  Winds will stay light from the southwest.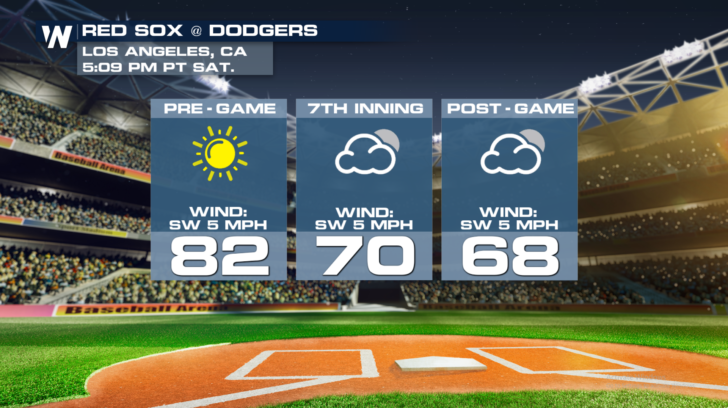 Conditions on Sunday will be very similar to Saturday.  Southern California will remain dry.  Offshore winds will be from the north.  But winds in Los Angeles will be from the south.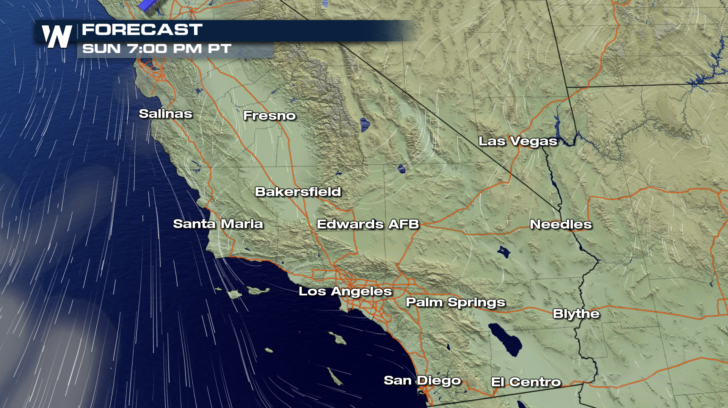 High temps in Los Angeles will be slightly cooler.  Highs will be near 83 degrees.  But that's still eleven degrees above average.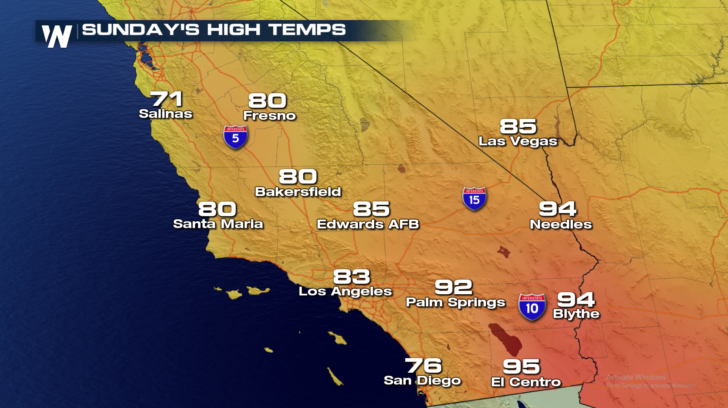 The weather for game five on Sunday also looks just about perfect for baseball.  There may be a few extra clouds, but certainly nothing that would impact play.  Temps near 80 are expected for the start of the game.  Temps will gradually cool into the upper 60's.  Winds will be from the south, around 5 mph.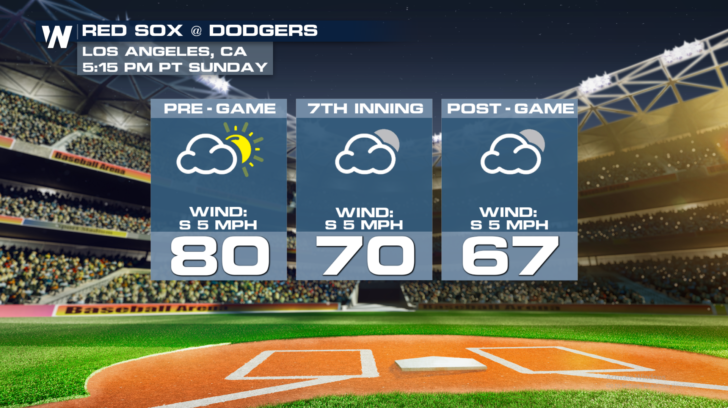 Should the Dodgers win on Saturday or Sunday, the Series will return to Boston on Tuesday, and Wednesday if necessary.  And once again, it looks like Mother Nature will cooperate.  Today is a washout in Boston with the Nor'Easter moving through.  Sunday looks very nice, before another system brings clouds and showers to the Boston area on Monday.  But if additional games are needed on Tuesday and/or Wednesday, and the weather couldn't be nicer.  Clear, dry conditions, with pleasant temps.  Play Ball!  Enjoy the games!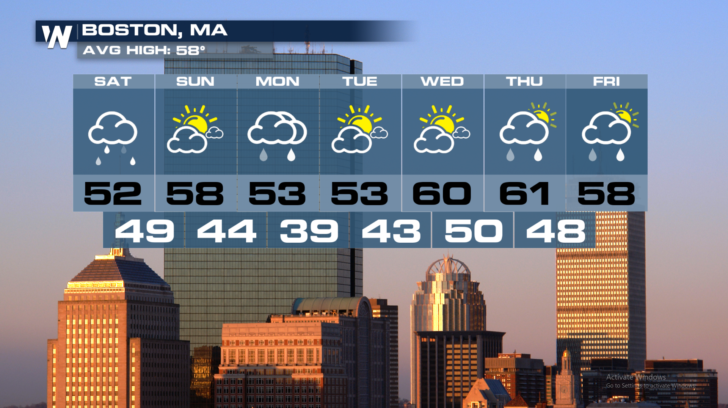 For WeatherNation:  Meteorologist Matt Monroe