There are two areas with the chance for strong and severe storms today, Wednesday. One area is across the mid-Atlantic and the other is into central Florida. The main threats expected with each of these regions includes the possibility of gusty wind.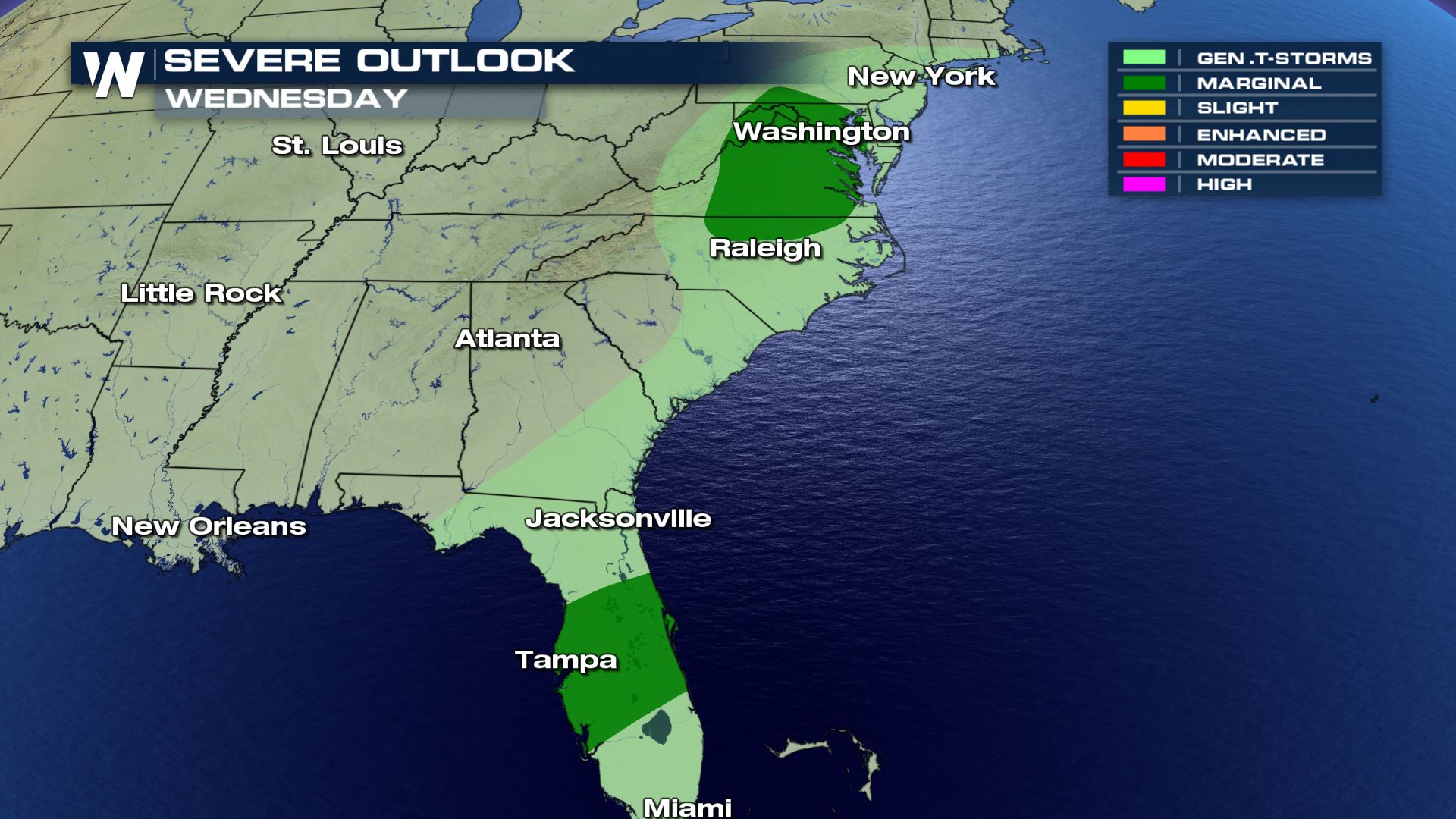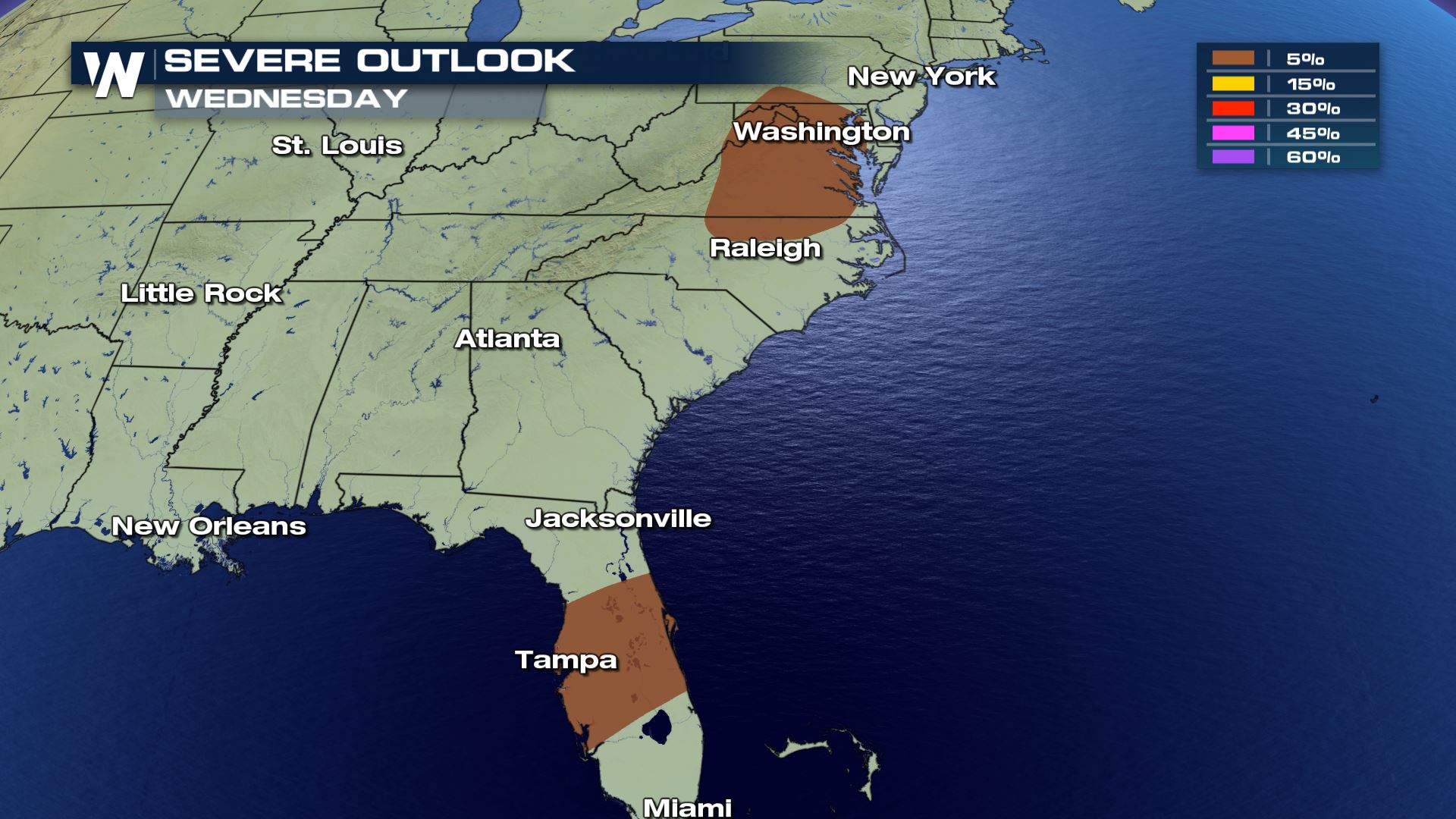 Looking closer into Florida first, the storms are expected to be moving through during the afternoon and evening hours. This again could generate a chance for isolated severe storms but the gusty wind could lead to some power flickers or localized ponding from the heavy rain.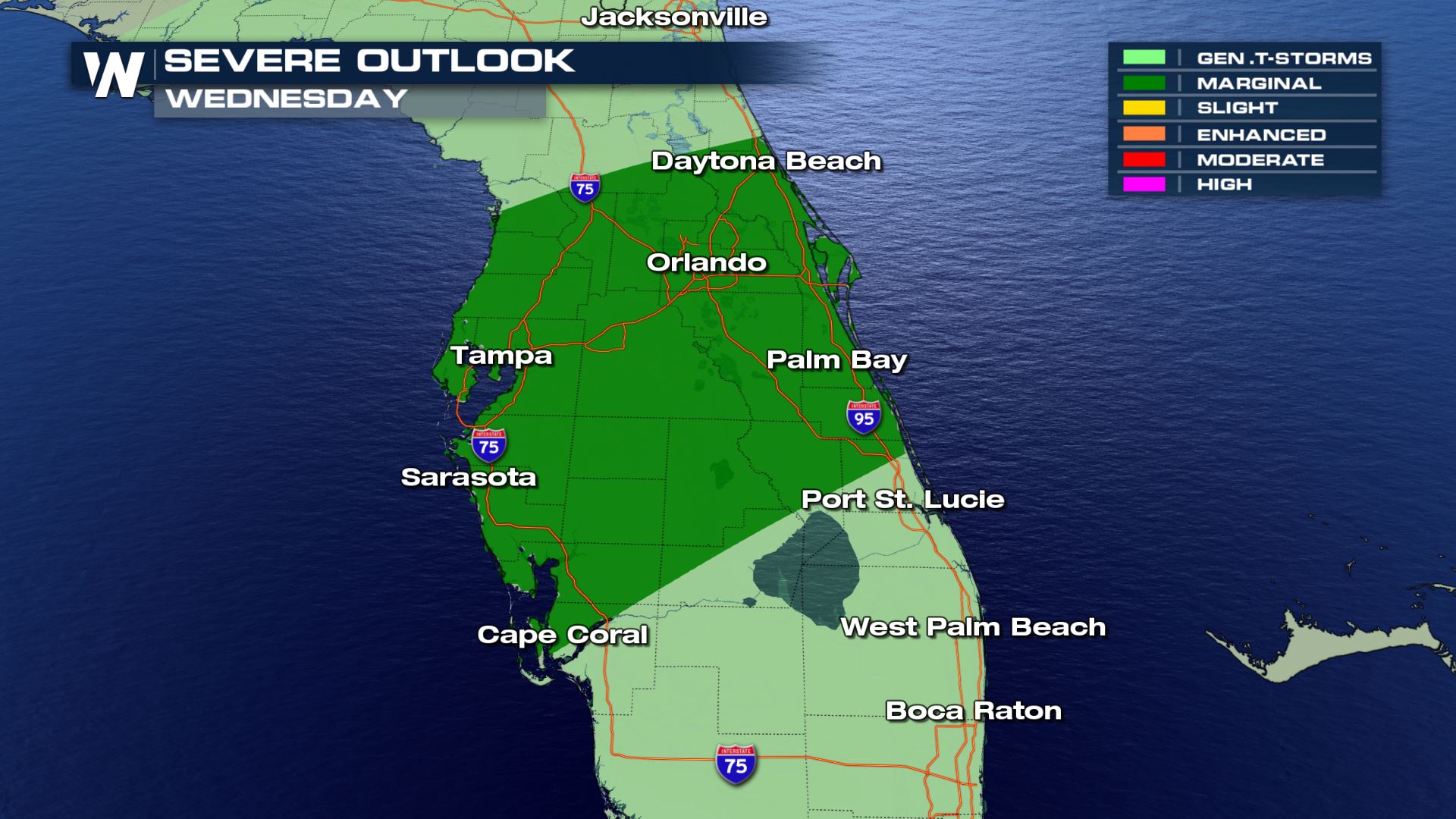 Rain storms have been into the big bend of Florida throughout the morning and as the heating of the day continues to work into the atmosphere, the storms could become a little stronger into the latter half of the day.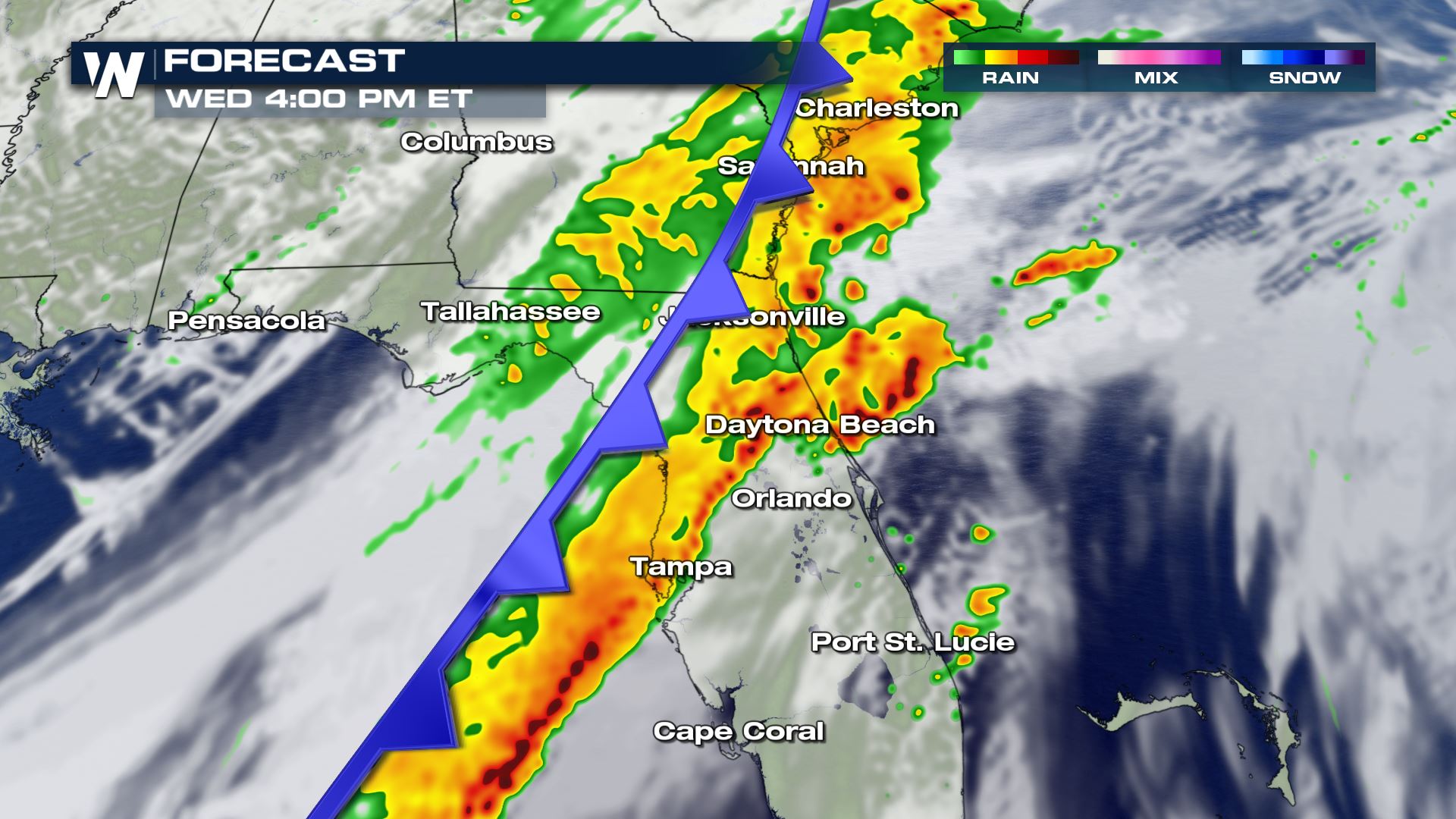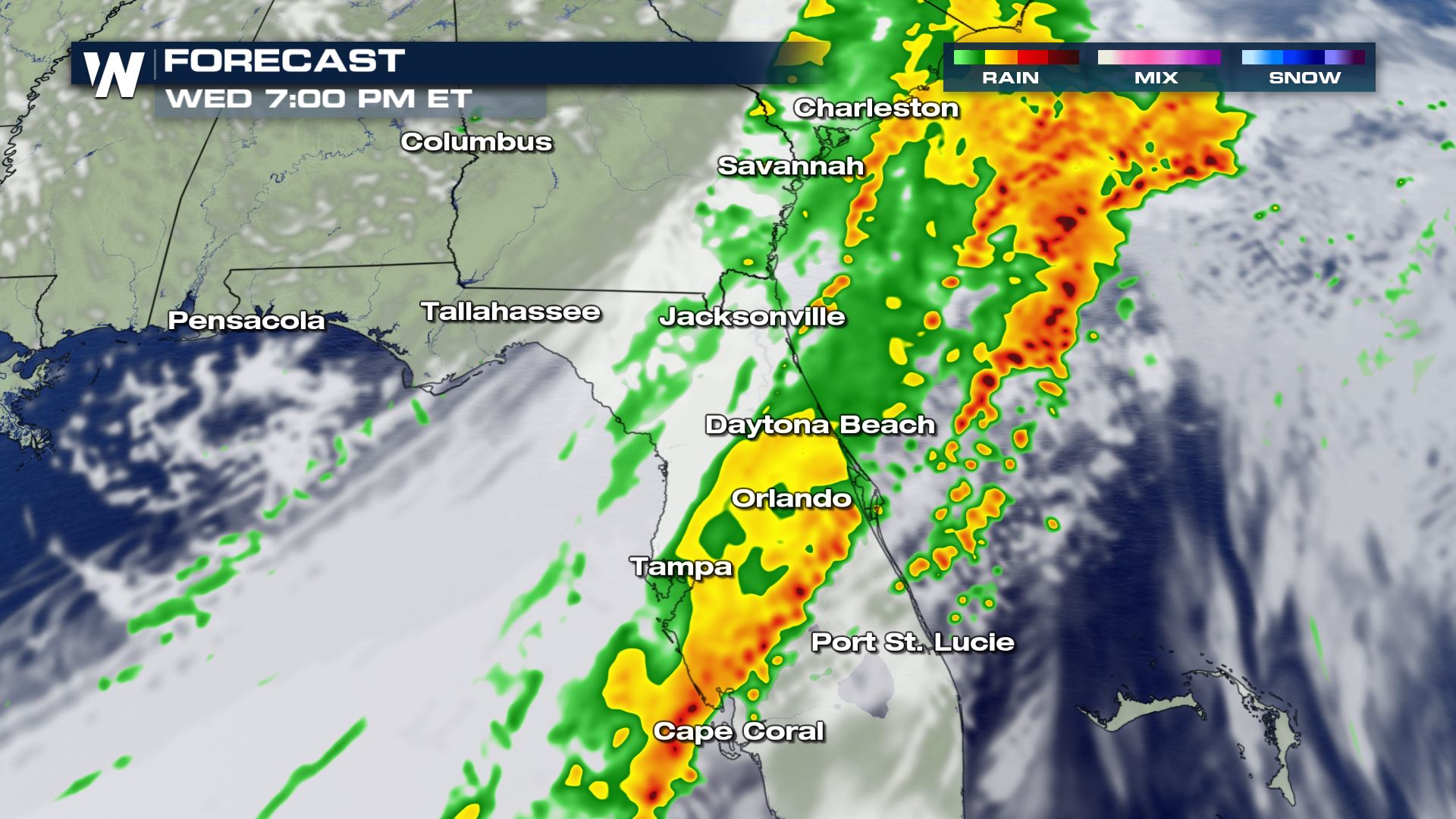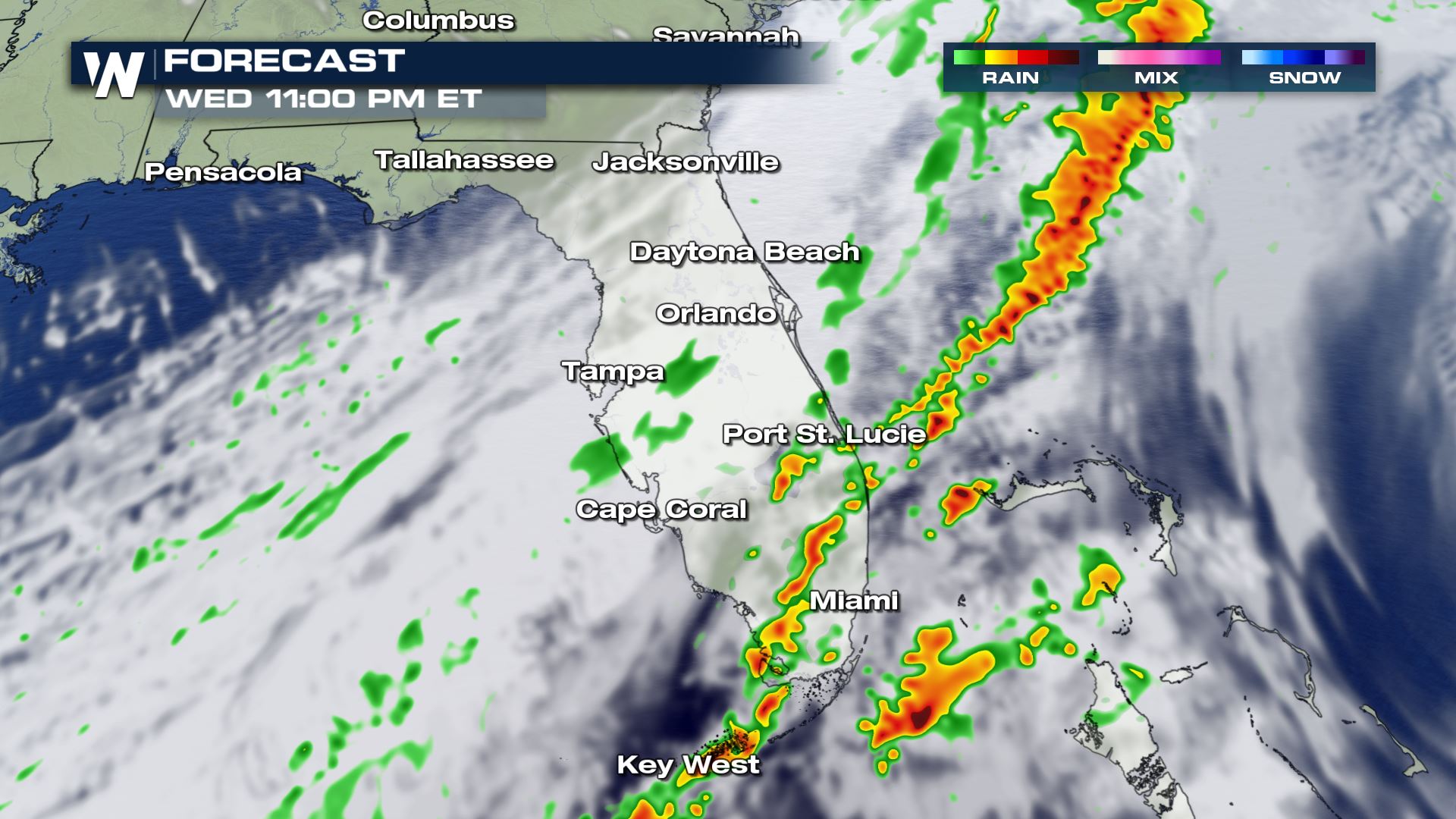 After sunset the risk for severe weather looks to drop off but there could still be some lingering gusty storms into the Florida Keys and Miami during the late night hours into early Thursday morning. Taking things back to the mid-Atlantic where the storms will be firing up just a little later in the day than the ones in Florida.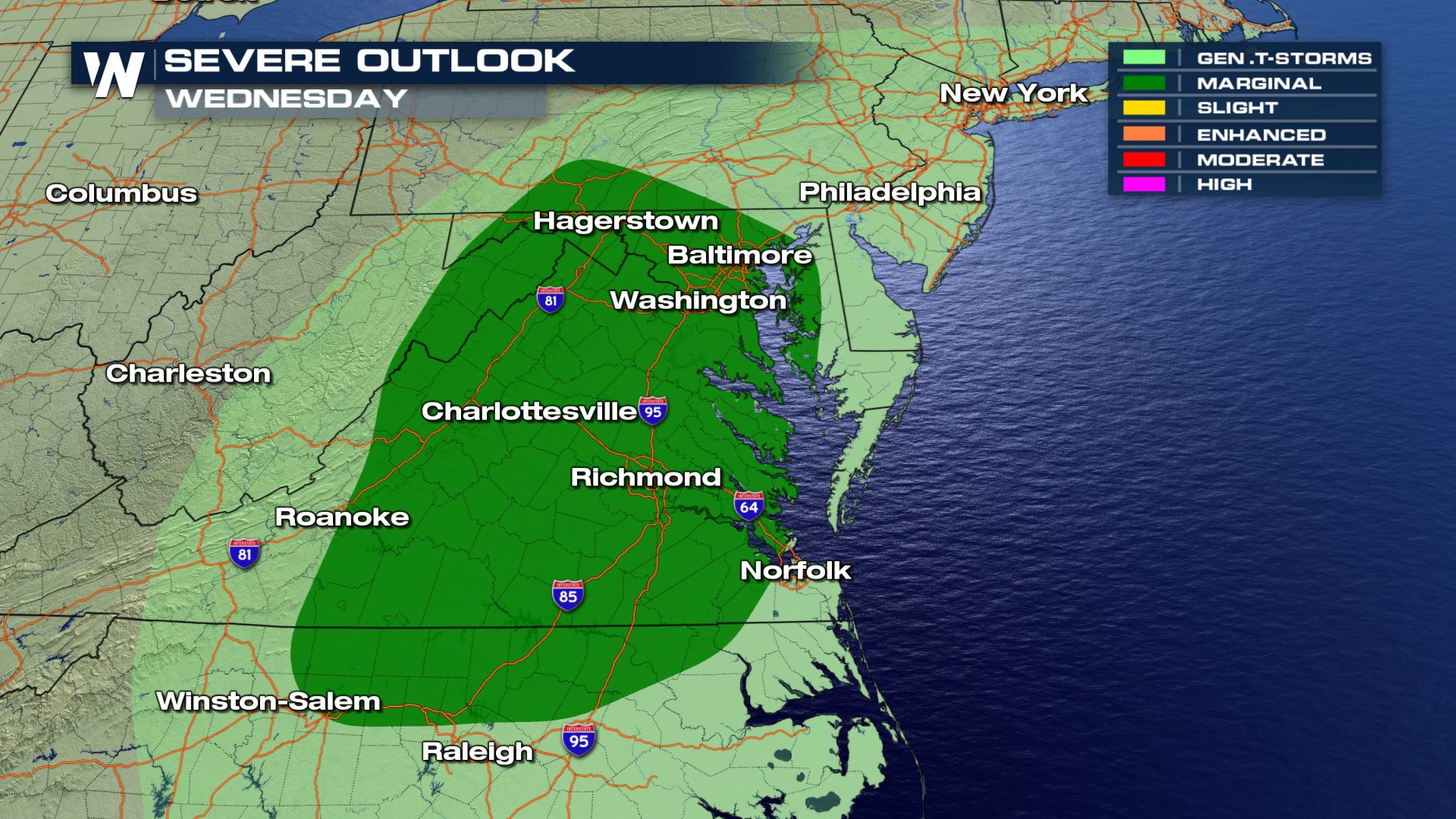 The line of storms get moving due to the triple point of the system moving through the Great Lakes. Virginia could have some gusty wind and strong storms setting up after the rush hour commute home and lasting into the evening and late night hours.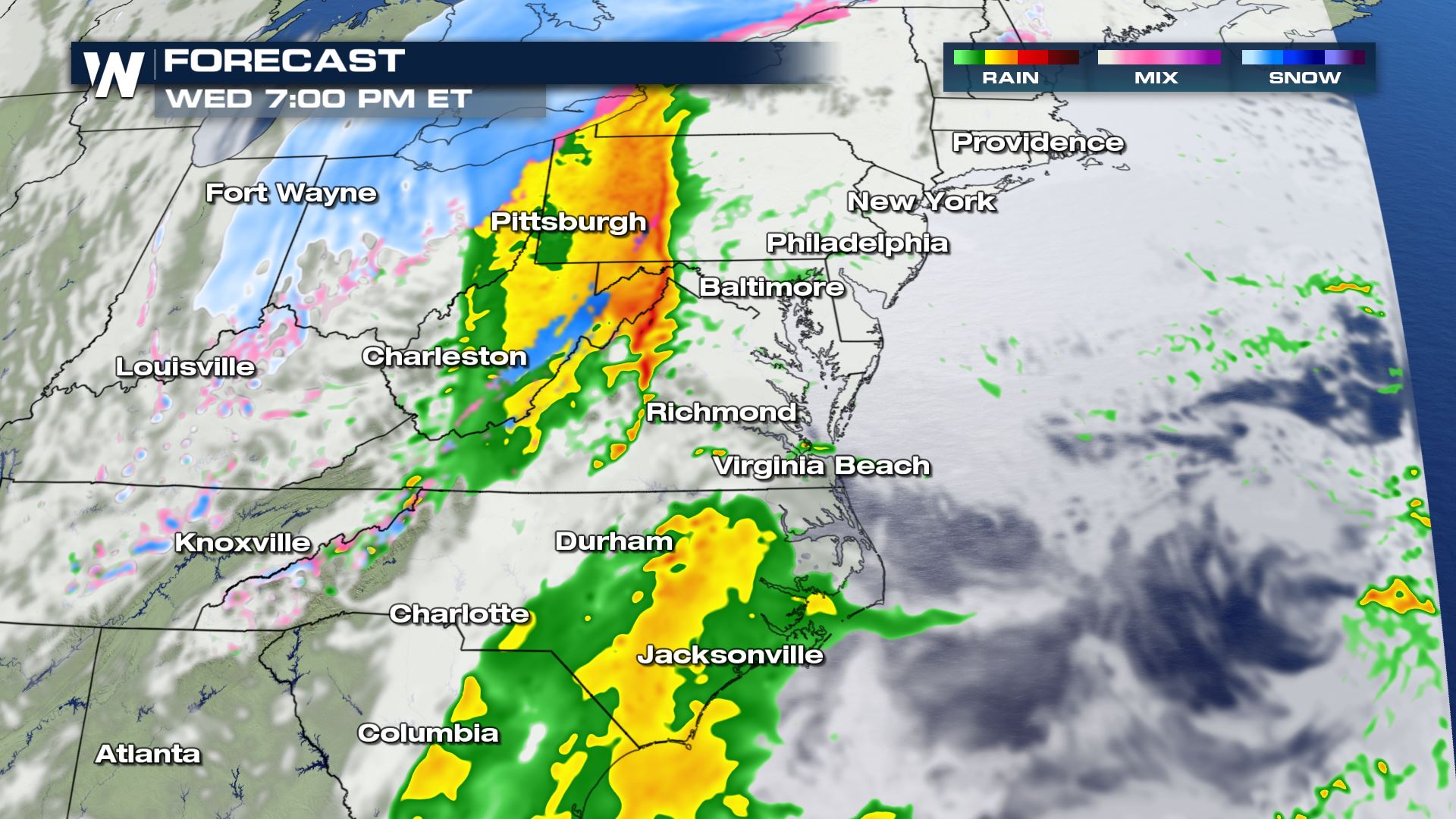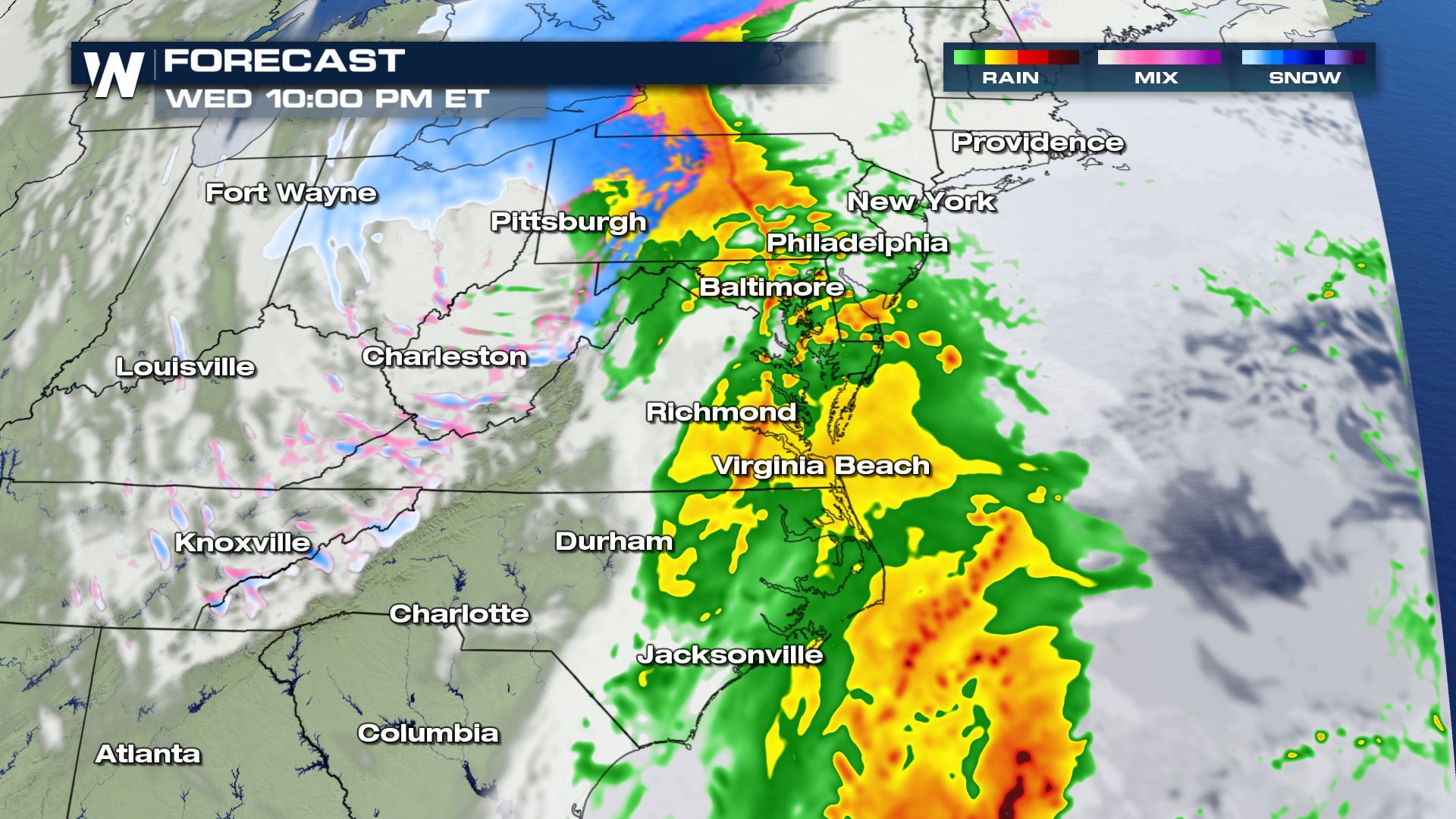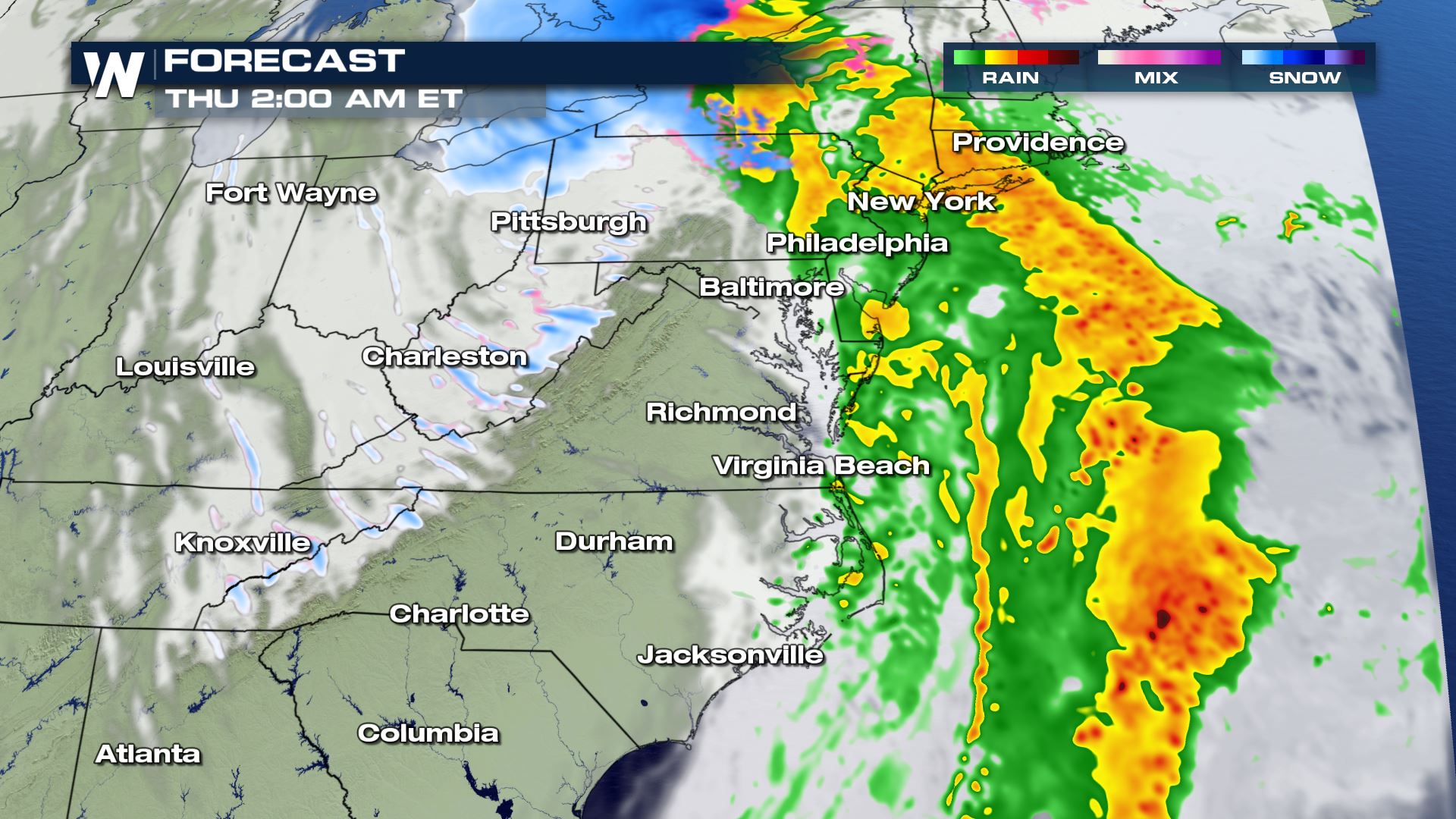 By midnight, the bulk of the rain and storms should be starting to move off shore and residual rain lingers. The cold air starts to catch up and into the higher elevation of Appalachia, lingering snow but the rest of the mid-Atlantic should start clearing and drying out for Thursday.