Severe weather is expected Saturday, March 30 as a cold front slices through the southern U.S. The areas at greatest risk include portions of Mississippi, Alabama, Tennessee, and Kentucky where the Storm Prediction Center has highlights a slight risk of severe weather. A slight risk is on the lower end of severe threat scale, but still means tornadoes, damaging winds, and large hail are possible in the area.
[Related Article: What does the SPC outlook mean?
]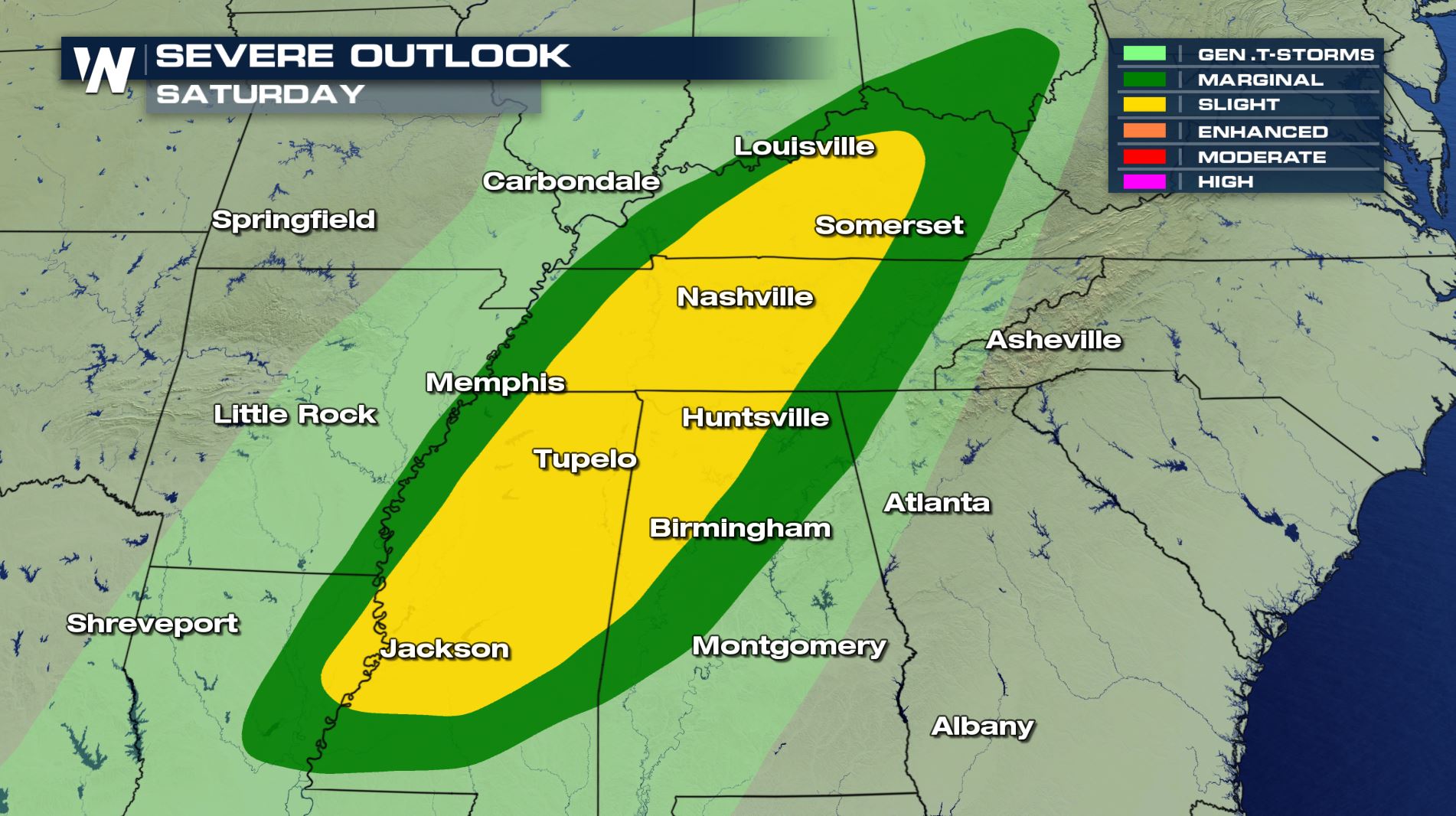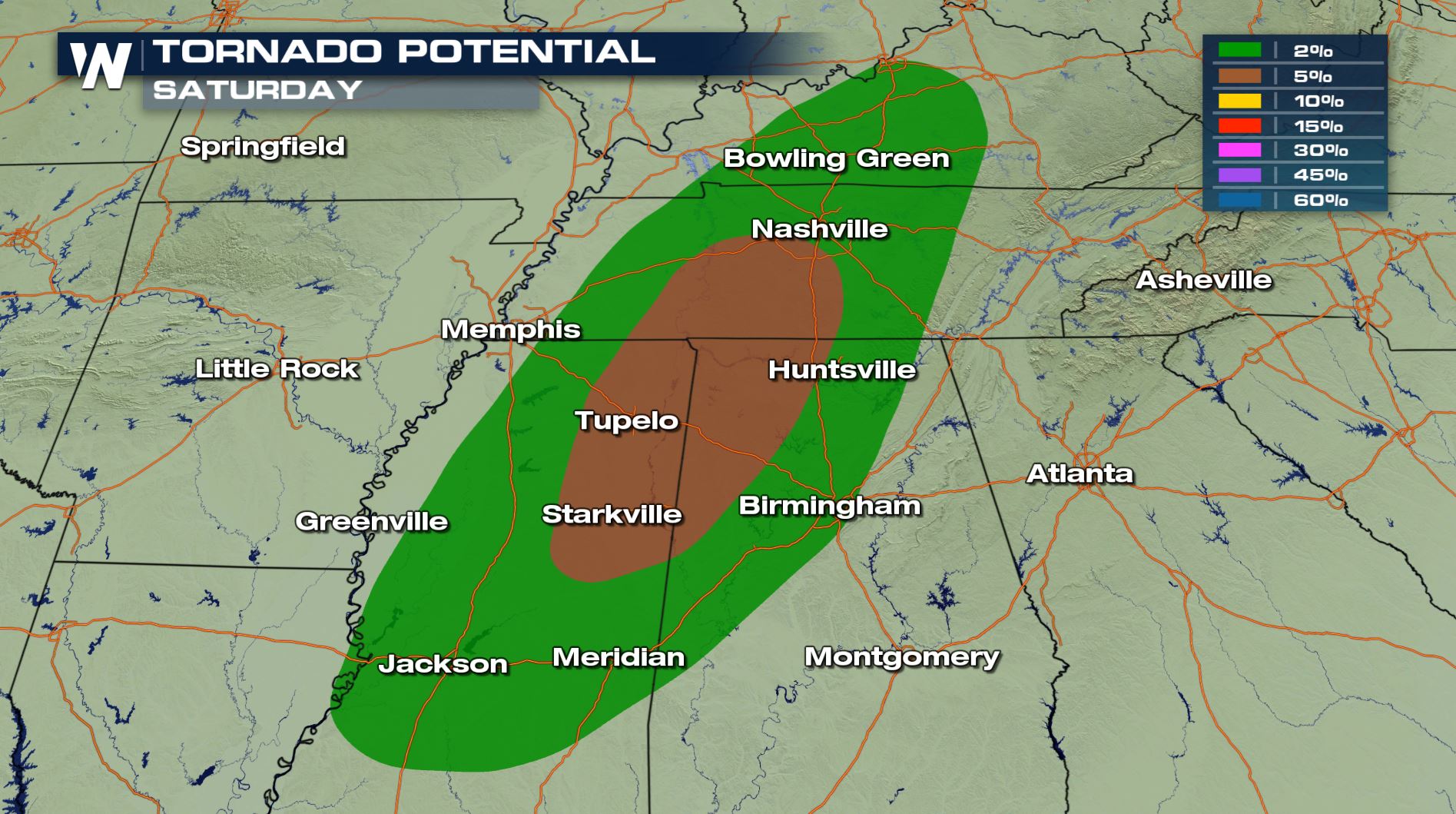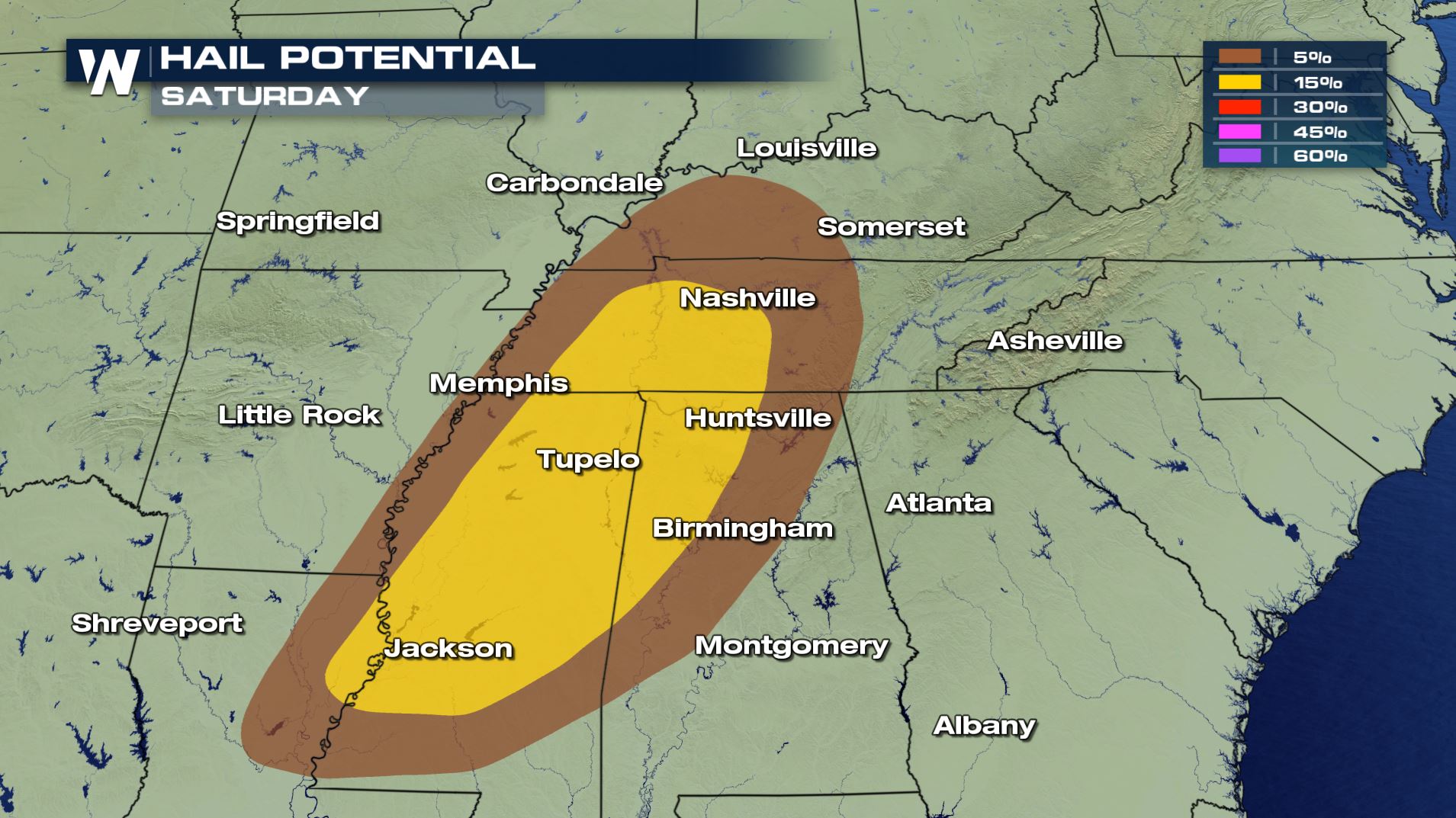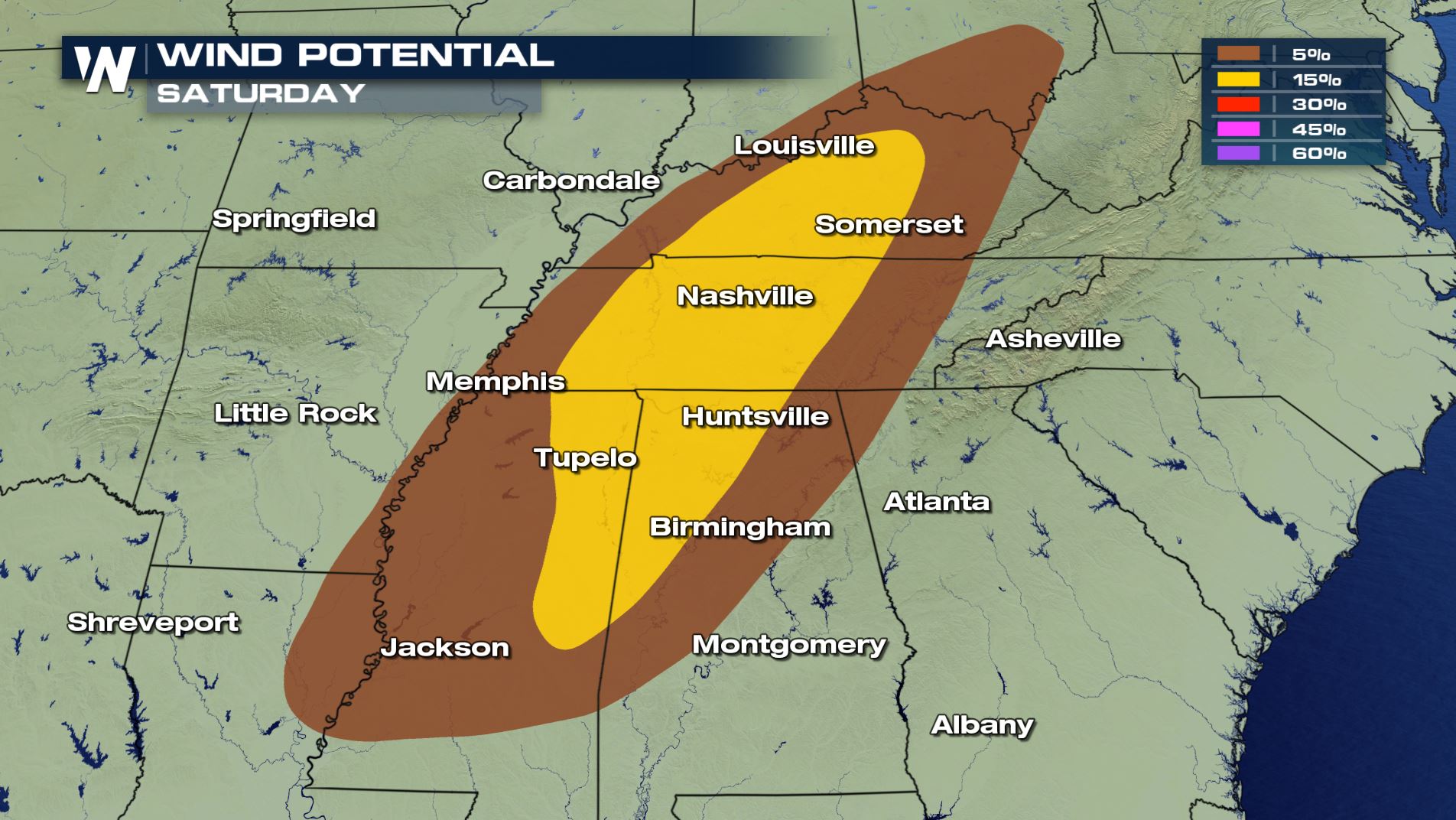 Most storms will develop during Saturday afternoon and continue into the evening, moving from west to east generally. The storms will be triggered by a strong cold front as it moves east. Some storms will turn severe with large hail, tornadoes, and damaging wind gusts, but others may still bring lightning and heavy rain. While not considered a criteria for severe thunderstorms, lightning can still be extremely dangerous.
[Related Article: Lightning Safety]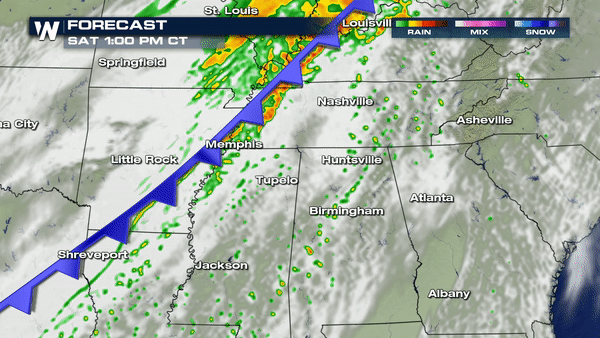 Stay with WeatherNation as we track the severe storm threat through Saturday. By Sunday, the storms will diminish in intensity, and generally not become severe. A few non-severe thunderstorms may still rumble through parts of the southeast by Sunday.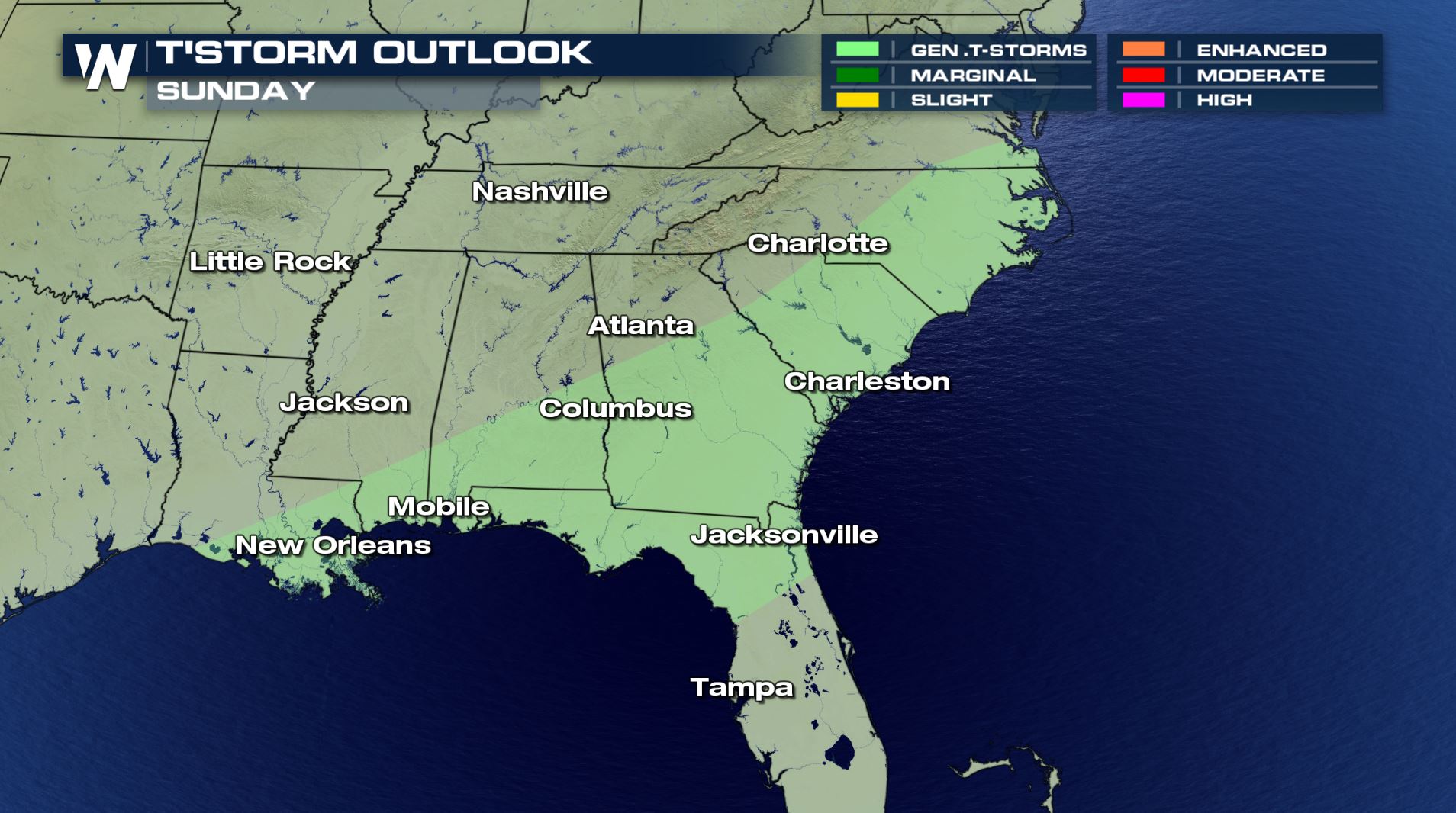 This front will bring a big swing in temperatures across the central and eastern U.S. for many. Read more on the roller coaster ride of temperatures here on WeatherNation.
[Related Article: Temperature Roller Coaster]