The active weather across the country continues, and this weekend will be no exception.  Another storm will sweep across the eastern U.S., bringing rain to some areas, and winter weather to other parts of the country. The system will begin forming on Saturday on the eastern side of the Rockies.  Available energy and moisture will organize and start moving east.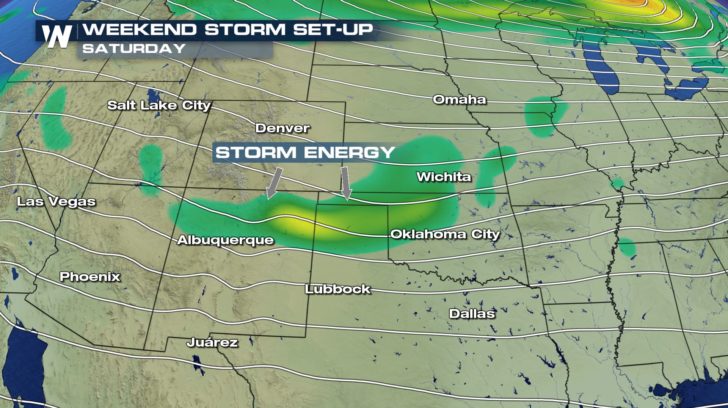 The center of the storm will be just south of Denver.  Counter-clockwise circulation will rotate around the low, pushing snow into Kansas and Wichita early on Sunday.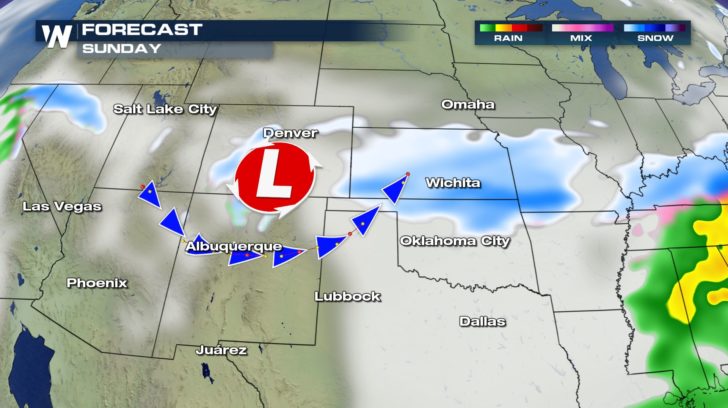 As the moisture with the system works eastward, cold air will be pouring southward.  The rain-snow freezing line will extend into northern Texas, central Arkansas, up through Kentucky and Tennessee, across West Virginia, and through New Jersey.  Winter weather will occur to the north of the freezing line.  Rain will be found to the south of the freezing line.  And a winter mix will happen right along the freezing line.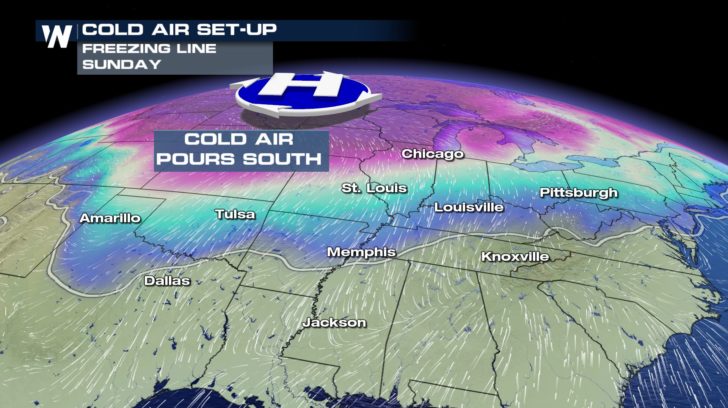 You can see where the different types of weather are expected on Sunday.  The green shaded areas indicate where rain is likely.  The blue shaded areas show where snow is likely.  And the pink shaded area follows the freezing line, where a winter mix is likely.  Rain, snow, sleet, and even freezing rain will be possible in the winter mix areas.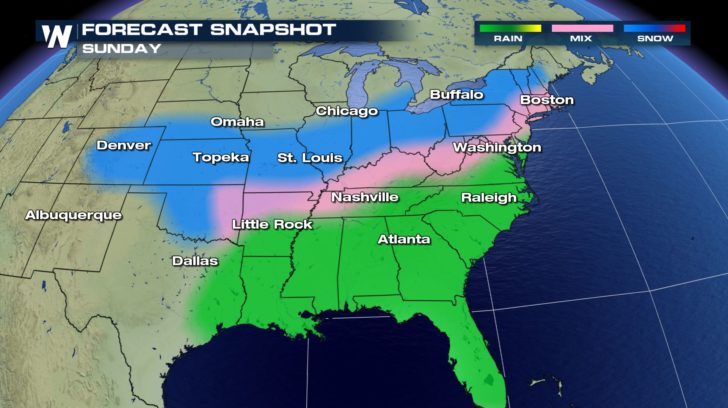 Temperatures in St. Louis will be cold enough on Sunday to support snow.  It's too early at the time of this article to determine snow totals.  However, there is a very good chance for accumulating snow.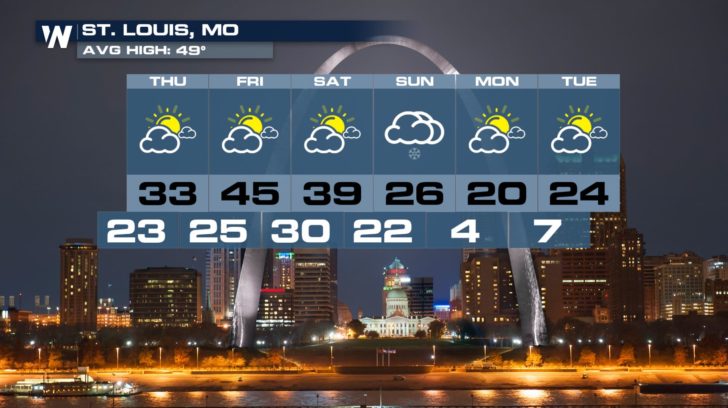 Most of what falls on Sunday will be in the form of rain in Nashville.  However, with morning lows in the upper 30's, we could see a bit of a winter mix.  A rain/snow/sleet mix will be possible very early on Sunday, before everything changes over to rain.  Freezing rain and ice are not likely with surface temps above the freezing mark.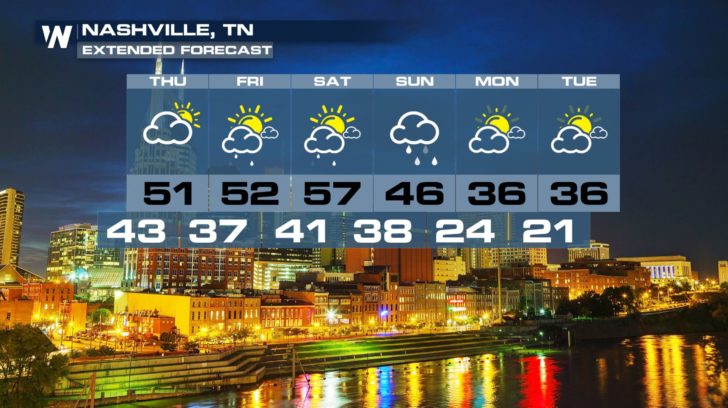 And when the system moves through Atlanta on Sunday, soaking rain will be likely.  No winter weather is expected.  Temperatures will be much too warm.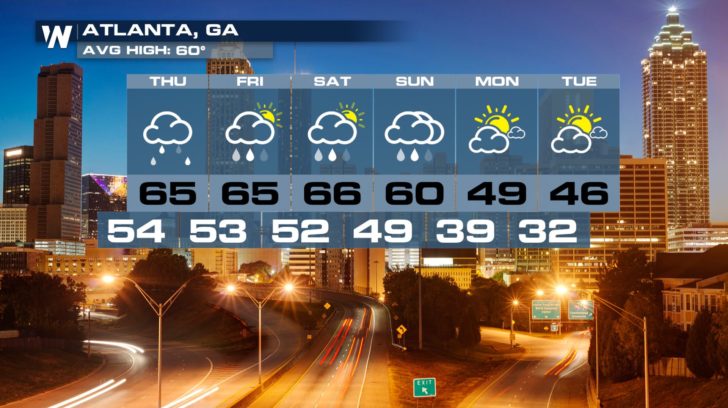 For the very latest forecast, watch WeatherNation on Dish TV, Roku, Fire TV, Pluto, and Apple TV. For WeatherNation:  Meteorologist Matt Monroe