WHAT WE'VE SEEN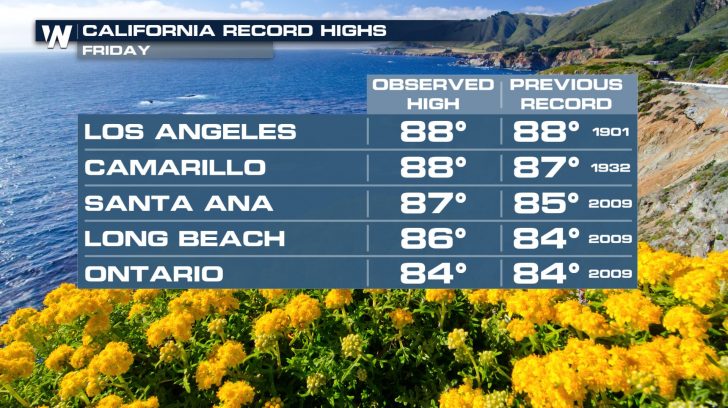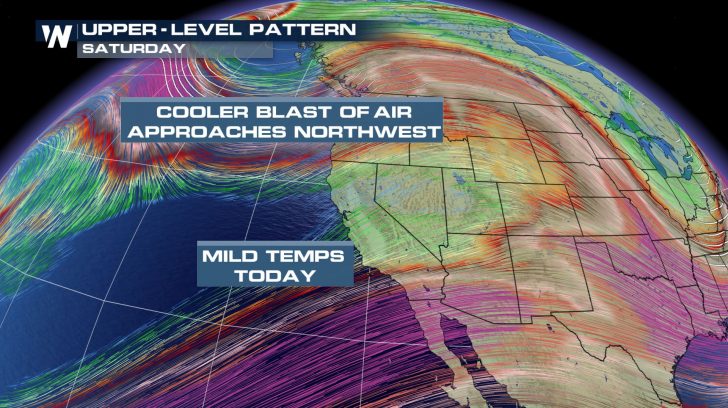 Cities across the southwest have been particularly warm, where, over the last two days, many high temperature records have been broken. As we continue throughout our Saturday, you might notice how temperatures feel considerably cooler. Sunday, we'll see an even bigger cool down.
WINTER WEATHER ALERTS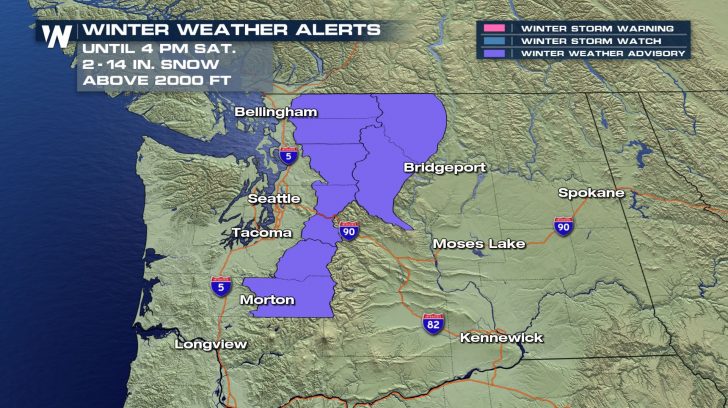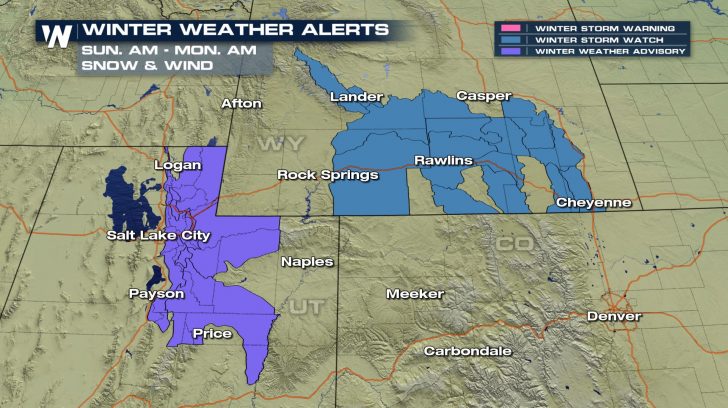 Winter weather alerts are in place across the cascades of Washington. Snow totals will range anywhere from 2-14 inches. Of course, the higher in elevation you go, the more snow will accumulate. Take extra precaution while traveling into the mountain passes. Winter weather alerts are also in place across Wyoming and Utah. Snowfall totals here will reach up to 10 inches, and will also be accompanied by gusty winds. Slow down when you're in an area that's experiencing low visibility!
FORECAST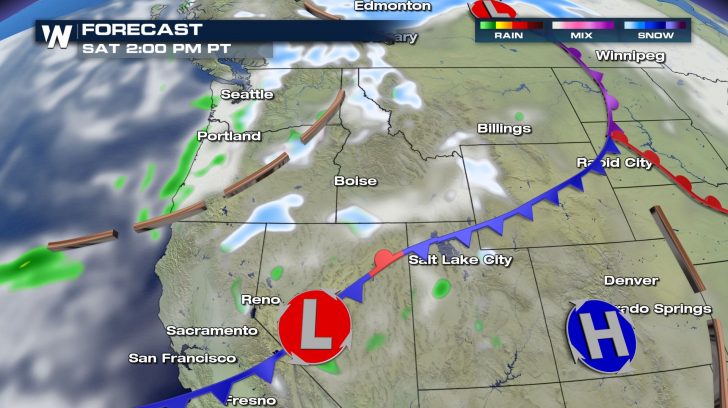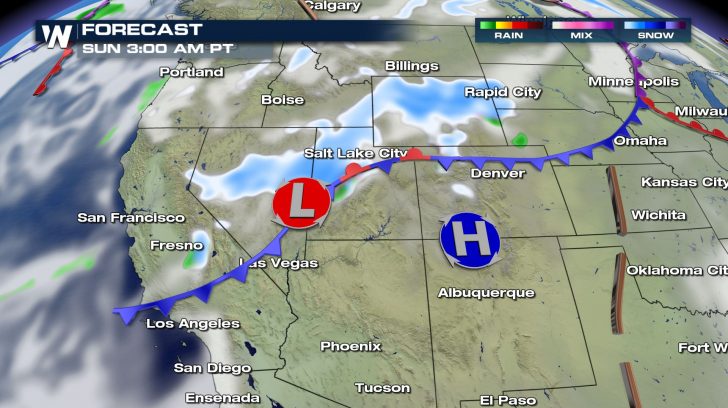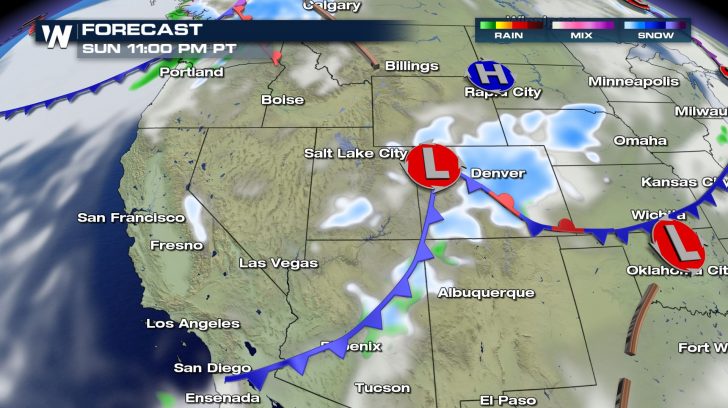 Snow will be sparse across much of the northwest (excluding the cascades). It's not until early Sunday morning where we will see the snow become much more widespread. Areas across the southwest will also be impacted! Lower elevation snow is expected for cities like Denver late Sunday night!
FORECAST  RAIN AND SNOW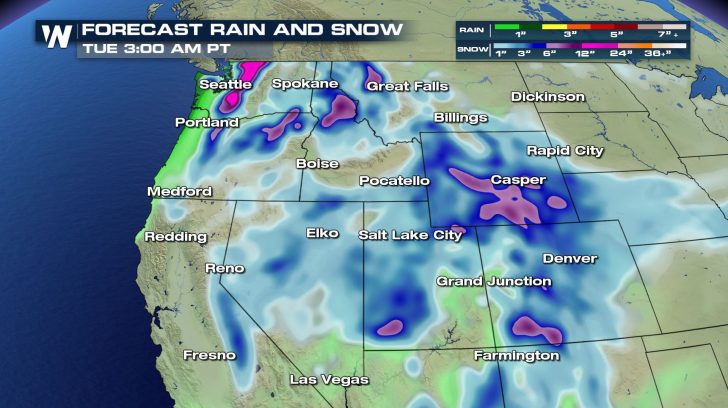 It'll be very common to see at least 3-5 inches of snowfall across the west. Once we reach the purple colors, we should expect at least 6 inches. Across the Cascades in Washington, over a foot of snow will be observed!
TEMPERATURE CHANGE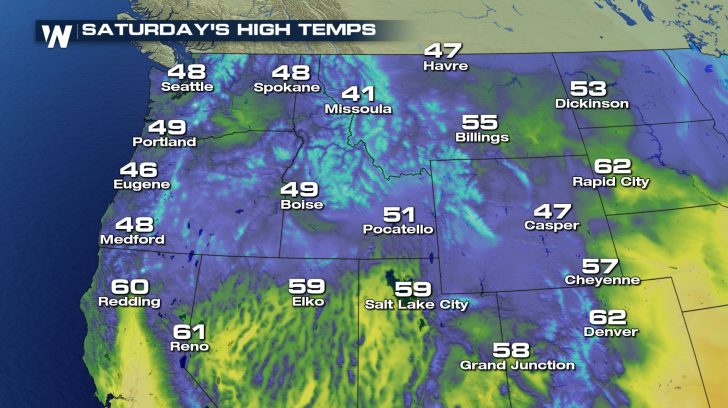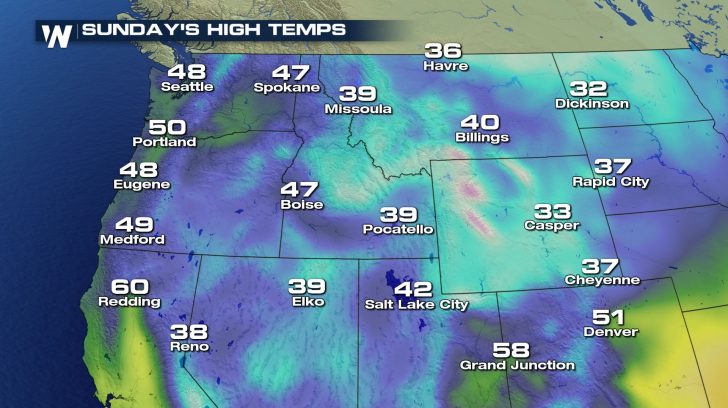 With this next system, we'll also see a temperature change. The temperature change on Saturday will be very mild. Much of the northwest will be looking at 40s and 50s for the high. The drastic change comes on Sunday where the highs will now dip down into the 30s and 20s for some. Stay safe over the next few days, and remember to tune into WeatherNation for the latest updates!