[
Camera view Monday morning from Sugarloaf in Carrabassett Valley, Maine. From sugarloaf.com via youtube
] You read that right, folks. Snow is likely to dot the map across much of interior New England into Tuesday, and in some isolated cases, a hefty late April snowstorm could be in order. Winter weather advisories were posted for much of New Hampshire along with western Maine into early Tuesday. Two-to-six inches of wet snow is expected to fall across the higher terrain of northern New England, with wet snowflakes perhaps falling as far south and east as Boston, Massachusetts.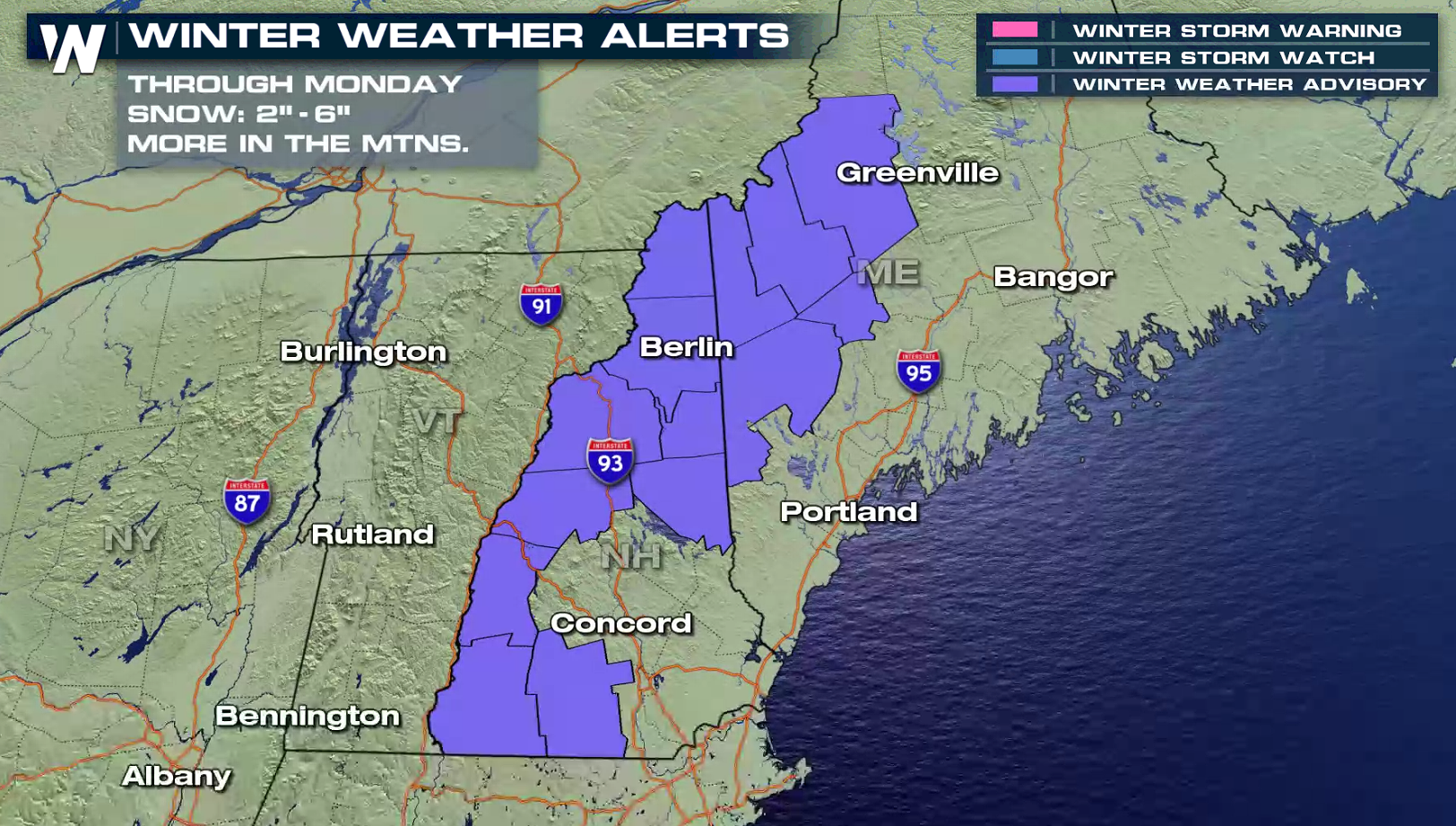 A big area of low pressure moving through the eastern United States is responsible for this latest round of potential wintry weather. It's also responsible for a soaker of a Sunday along the Interstate 95 corridor, including Boston, New York and Washington D.C. On Sunday, that rain stretched as far back as the Great Lakes and the Ohio River valley as well. For today (Monday), that low will start to shift offshore. That'll concentrate more of the moisture into the Northeast. As that low tracks northeast, it'll start to pull in some unusually chilly air from the north, setting the stage for some late April snow.  Some snow showers could linger into Tuesday morning, especially in Maine. https://twitter.com/NWSGray/status/1254703745515970560 Snow totals will be highest in northern New Hampshire and Vermont along with western Maine, where as much as a foot of snow could fall in some of the area's highest elevations. This would mainly be in the White Mountains of New Hampshire, the Adirondacks of northern New York and the Mahoosuc Range in western Maine. Because of the heavy, wet nature of the snow coupled with early spring leaves, any snow that does fall could pose a threat to bringing down trees and power lines.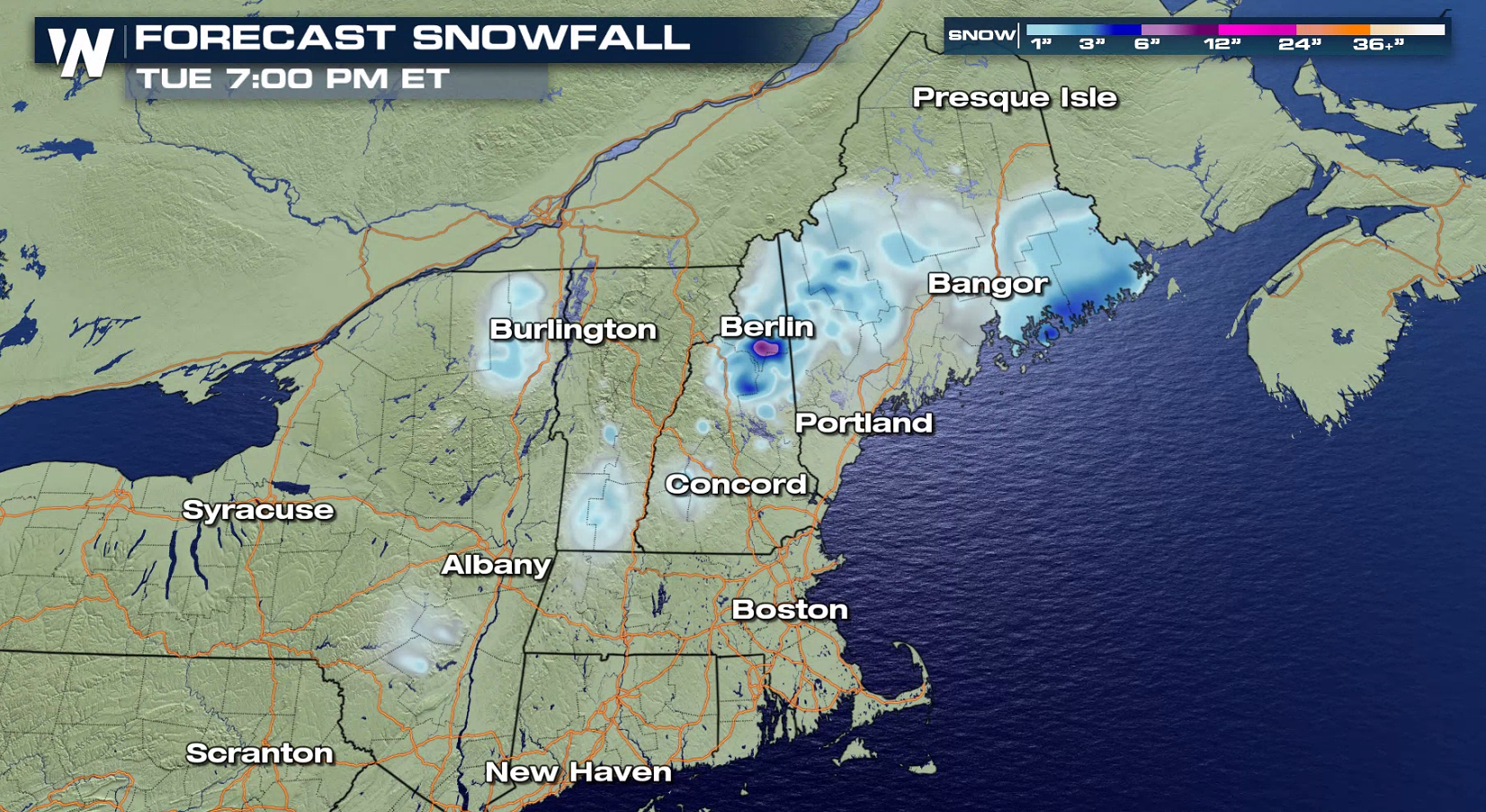 In lower elevations and along the coast, as much as two inches of additional rainfall could be in store as well. Most of the heavier rain will come right along the coast and in upstate New York.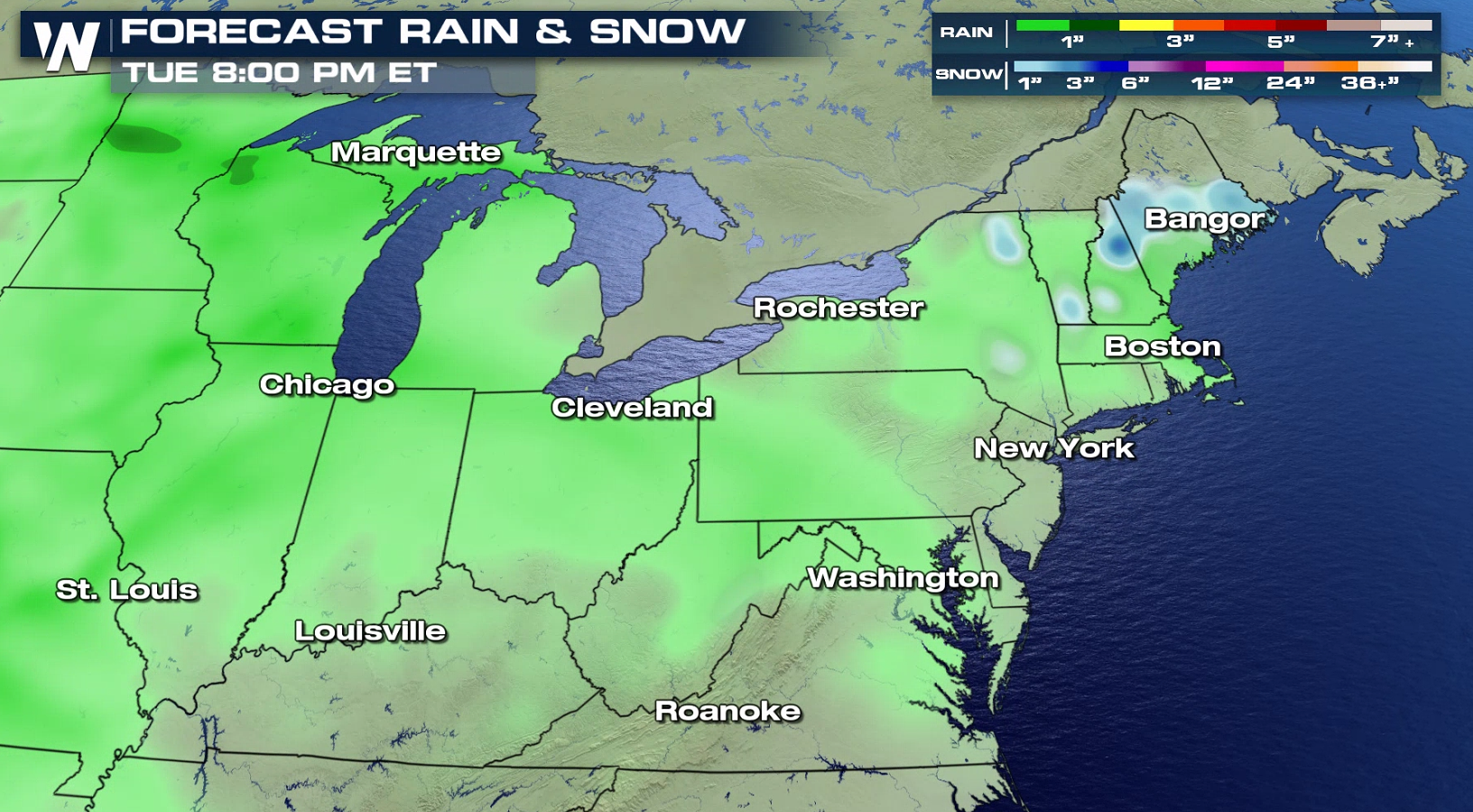 It doesn't really clear up or warm up across the Northeast anytime soon, either. In Burlington, Vermont, for example, after the cold rain (it'll snow in the higher elevations just outside of Burlington), a brief sunny stretch returns for both Tuesday and Wednesday before more rain returns for the end of the week and into the start of next weekend.
The 8-14 day outlook
into the first week of May isn't particularly warm, either.
Stay with WeatherNation for the latest on this potentially significant spring snowstorm.